One of the first amigurumi patterns i ever made was this unicorn. I followed the unicorn, but I hadn't really mastered how tightly to crochet and so it became a little odd looking. I was proud, nonetheless!! I have gotten more used to what to do and I have made some modifications to the original pattern that you can read at the bottom of this post. You can download the pattern for free on ravelry or see the video on youtube.
Here is the rainbow unicorn in cotton yarn I made for my friend's wedding – because she will always be a unique unicorn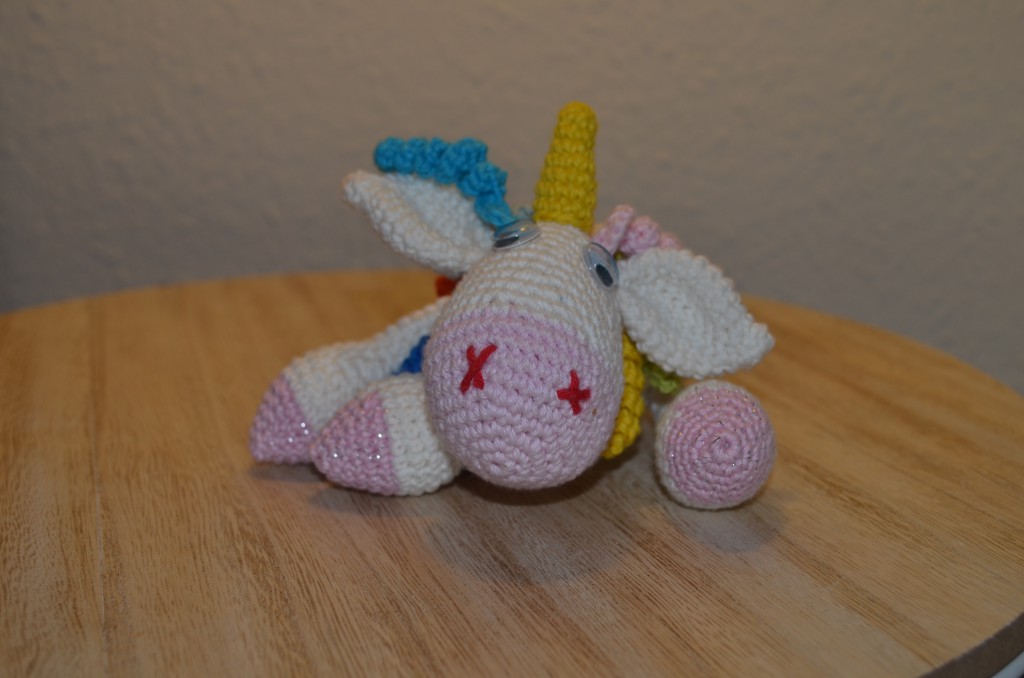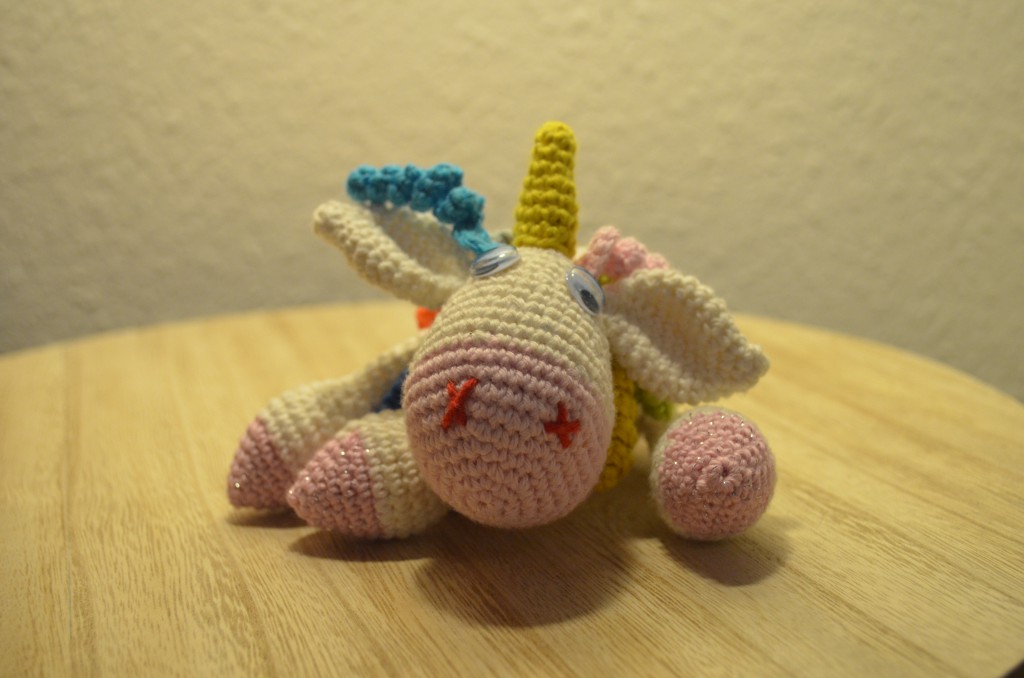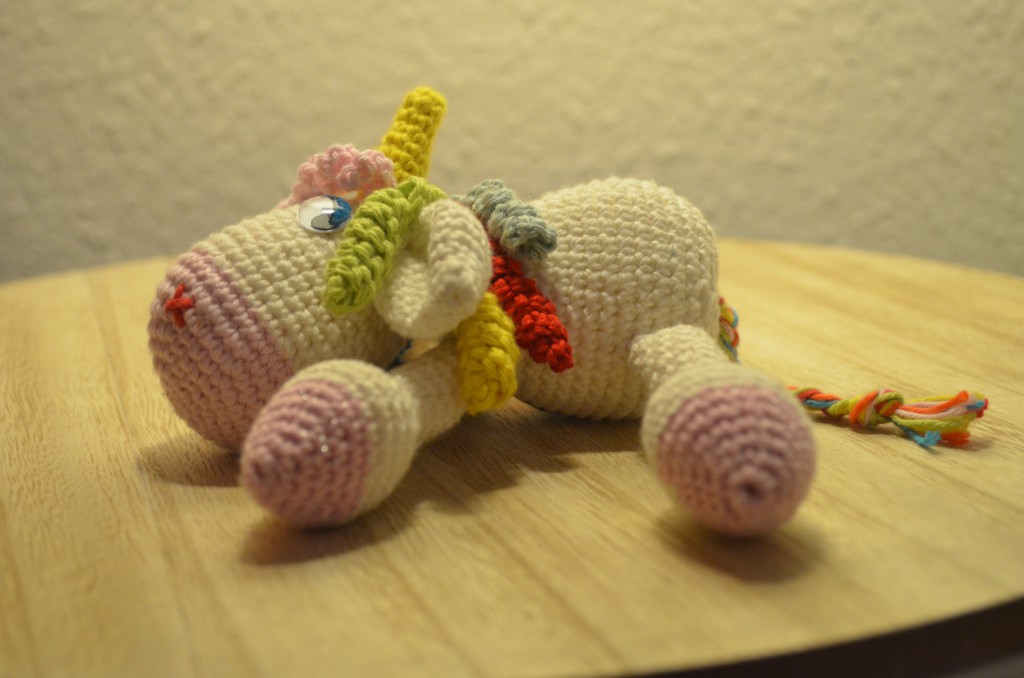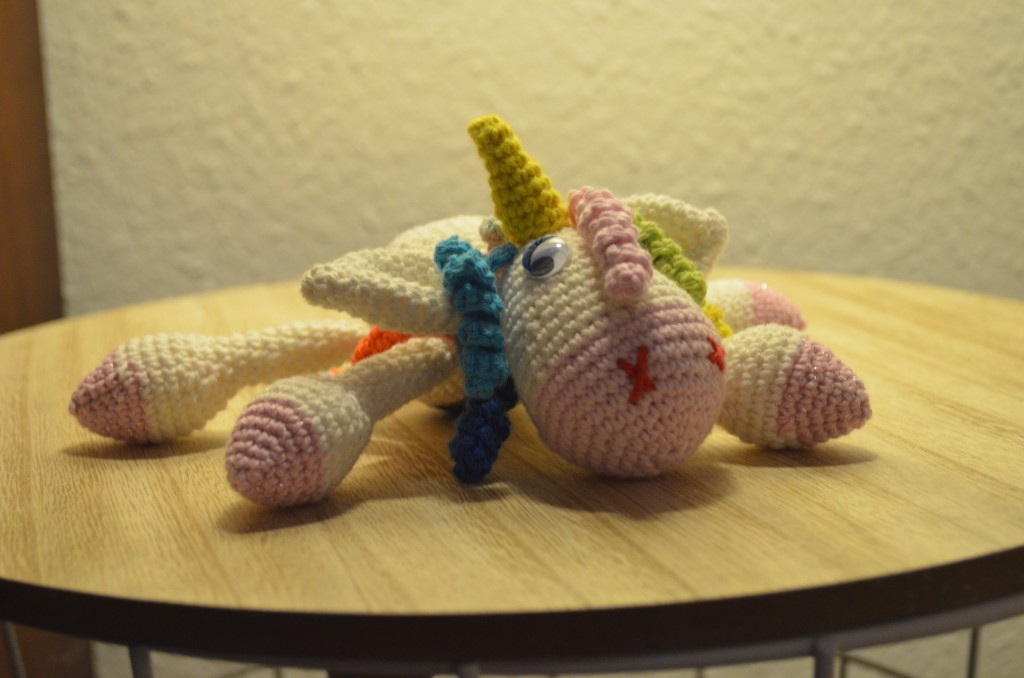 In the following picture, you can see my little helper, who eagerly wanted to help my style the unicorn and photograph it!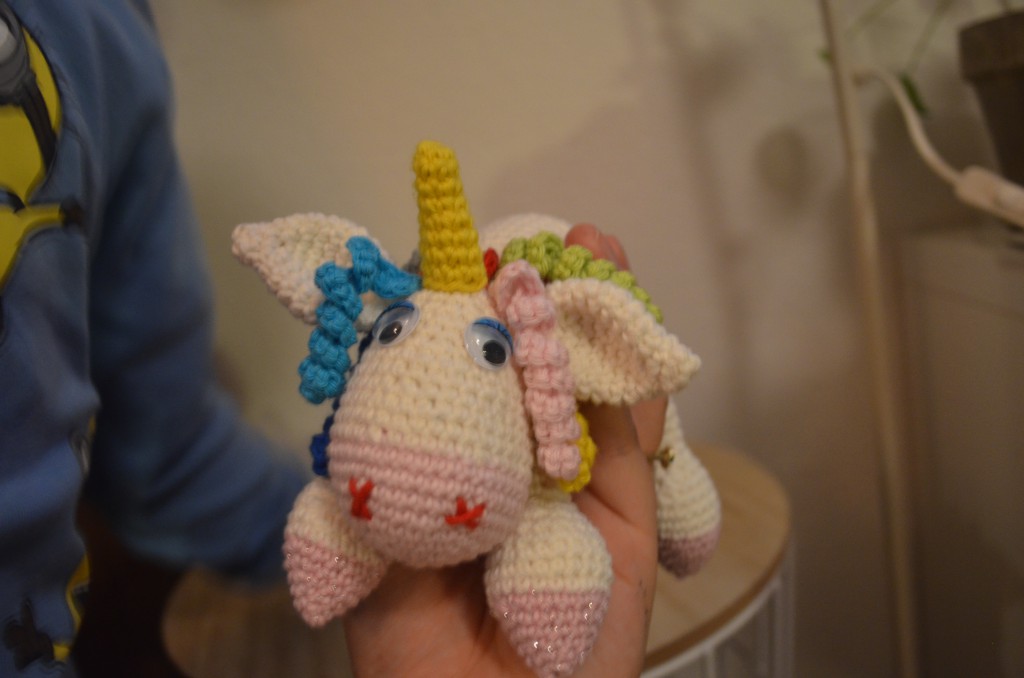 This is the pink unicorn in acrylic yarn I made for my friend as a hostess gift.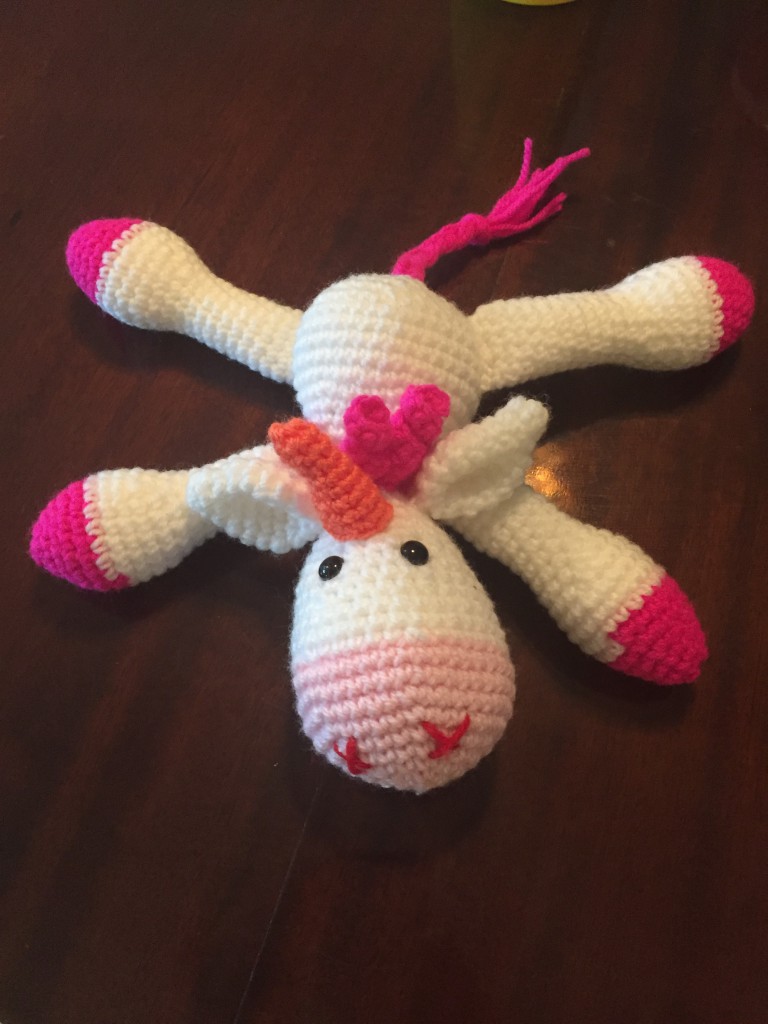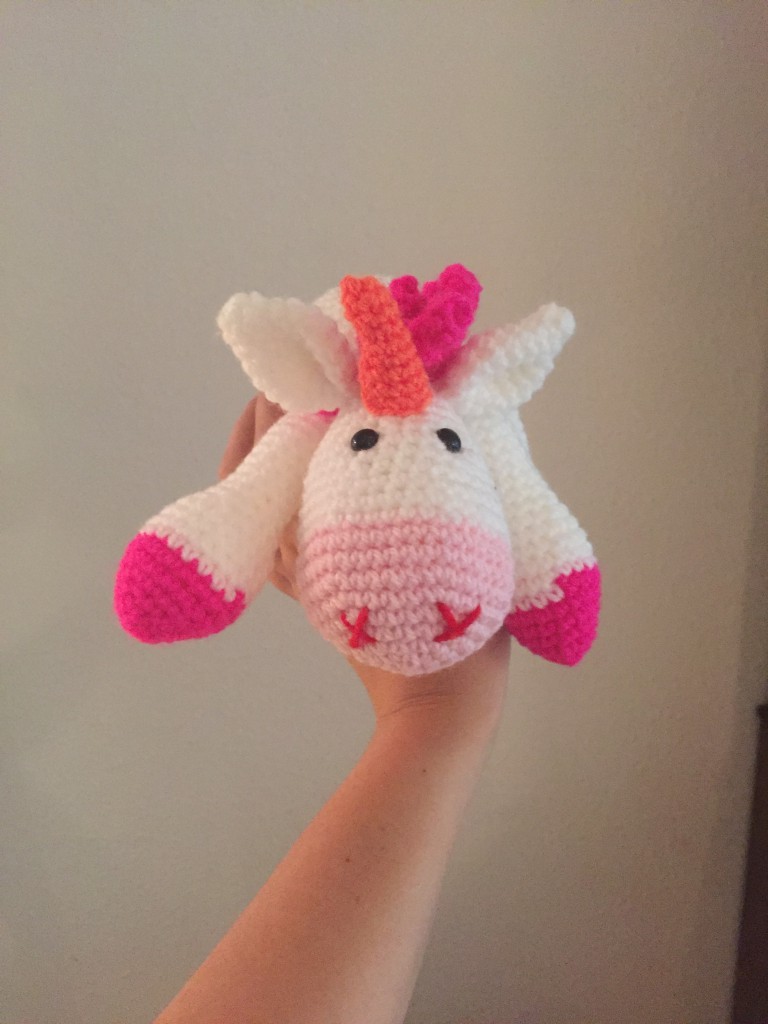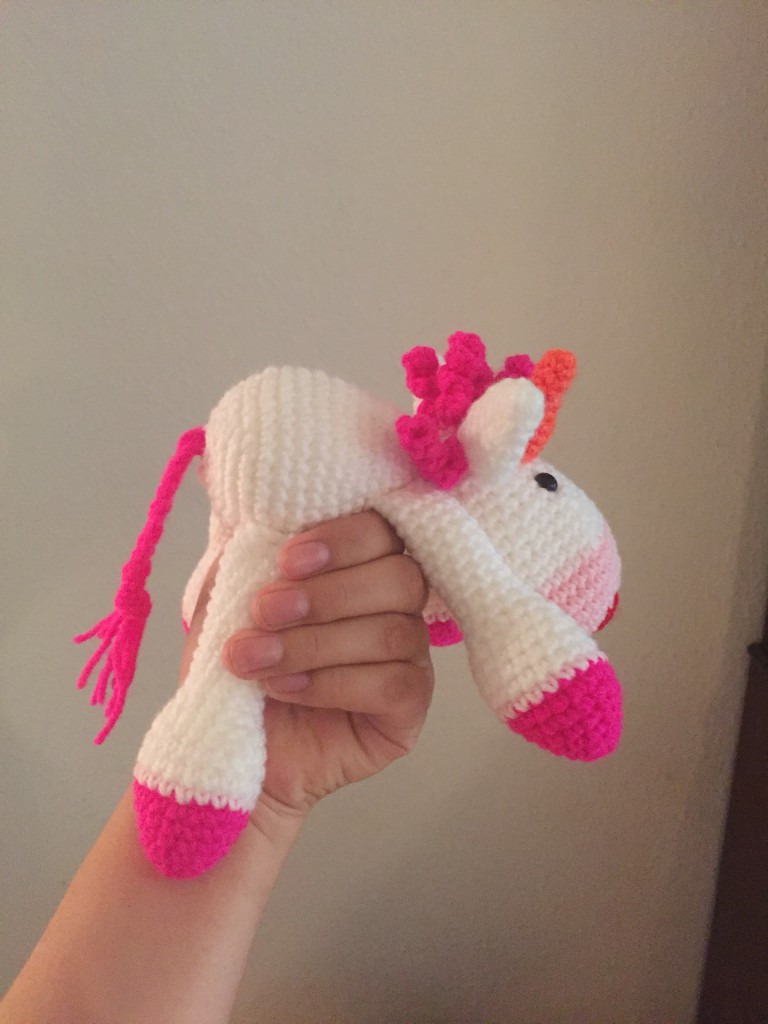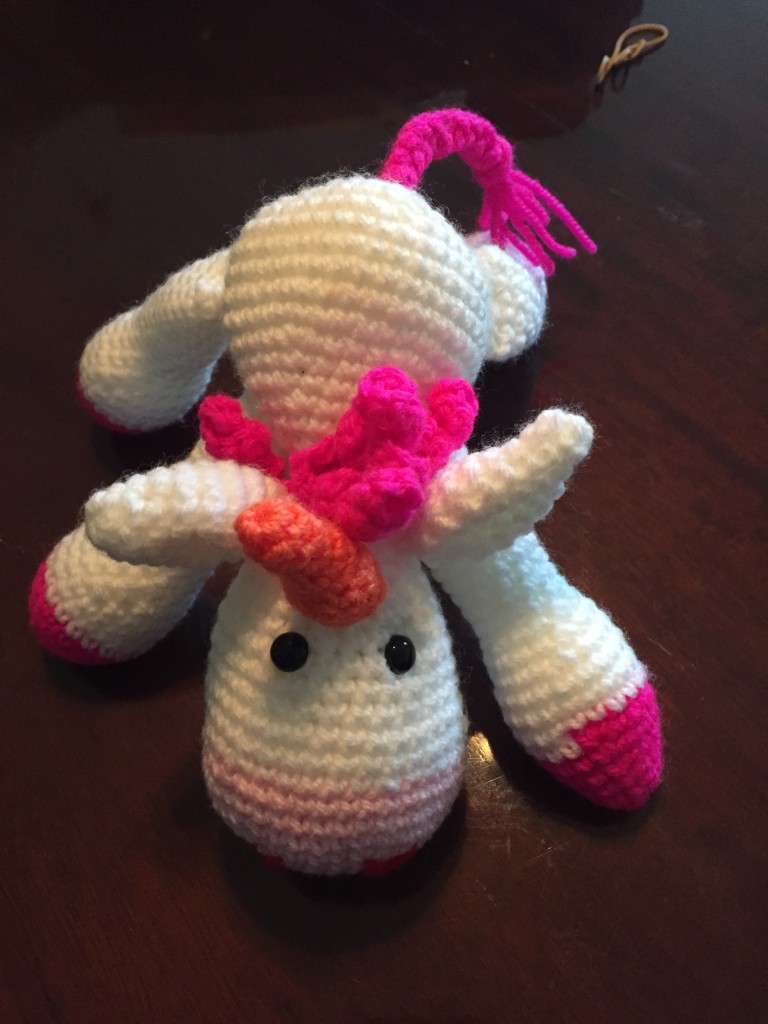 Modifications
For the ears I more or less followed the pattern for the ears on this two legged rabbit – except smaller, so fewer rounds with increase (and therefore fewer decreases) and fewer rounds in the middle where you sc 1 in each ch.
For the hair I chained between 20 and 30 and turned my work and crocheted back with 2 sc in each ch. This makes the curly effect!