I found the original DIY on HonestlyWTF.
Note: The rhinestones I found won't stay on. So I actually wouldn't recommend going through with the rhinestone bit, unless you have a clever trick that I don't know about – if you do, please leave a comment with it!! However you can just make the shoes glittery!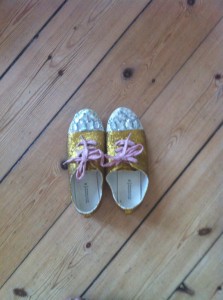 I bought a pair of white shoes in H&M – they came with two different pairs of laces. I did this project ages ago so they probably aren't available anymore. The original post uses Vans, however they aren't too cheap in Denmark!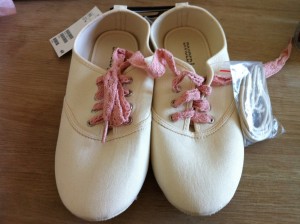 I used a huge pot of glitter, bought in Panduro Hobby, and fabric glue, also from Panduro. I used superglue that I had lying about as well as a butt load of rhinestones in assorted sizes and shapes from ebay.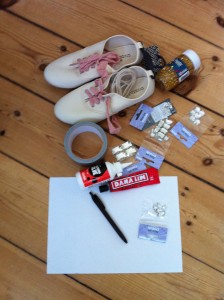 Just to sort of plan better, I traced the snout of the shoe on a piece of printer paper.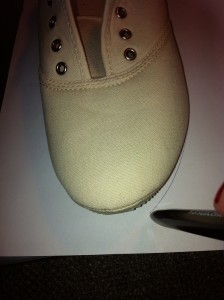 I also measured out where I wanted the rhinestones to start and traced on the paper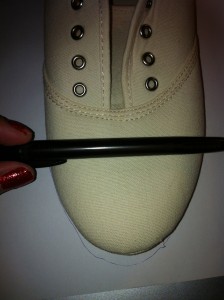 Then I laid out the rhinestones in the pattern that I wanted, I planned on filling the small places around with small rhinestones.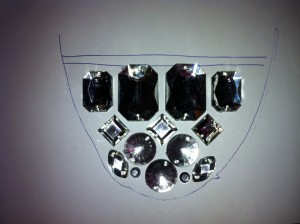 I duct taped the bit where the rhinestones were going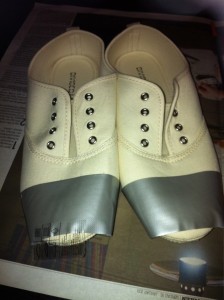 Then I mixed glitter and glue. The glue is very opaque so it looked like there wasn't much glitter in. But there was a buttload.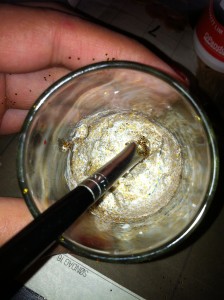 I then used a painbrush for acryllic paints from Søstrene Grene to coat it. To get an even coat I did 3 thin layers. Because the glue is so opaque when wet, it is difficult to see whether it is coated properly until the glue dries.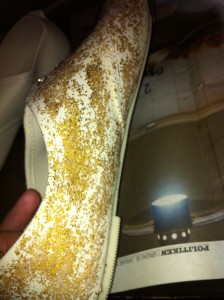 I would advise you to clean the eyes with a q-tip before they dry, as this solution made it difficult to lace the shoes.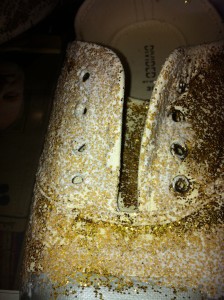 This is a messy project so I suggest you put down newspaper! Especially if you live with a boy – My boy doesn't seem to appreciate glitter floors as much as I do.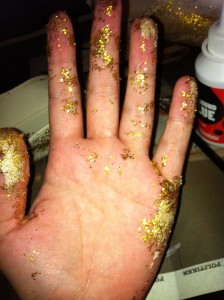 Et voilá. However the first time I wore them the rhinestones started falling off. I even tried re-glueing them with another glue, and they keep falling off. So when I get rould to it, I'm going to just take them off and do the whole shoe glittery.