Day 3 – at the Washbrooks Family farm
We went to Washbrooks Family Farm . Most of the farm, however was just a very nice playground. Viggo mostly wanted to play on the first playground he saw, but we eventually managed to drag him away so he could see the animals too.
Viggo enjoyed looking at the animals, but he wasn't too sharp at getting their names right!

Naming animals isn't too easy when they put donkeys in the same pen as ponies

So Viggo told me off when I told him that what he was pointing at was a donkey, not a pony

Viggo carried the umbrella he'd gotten the previous day around everywhere

Tiny little piglets! They were surrounded by people at most times, so it was difficult to get a chance to look at them. Luckily Viggo wasn't too bothered!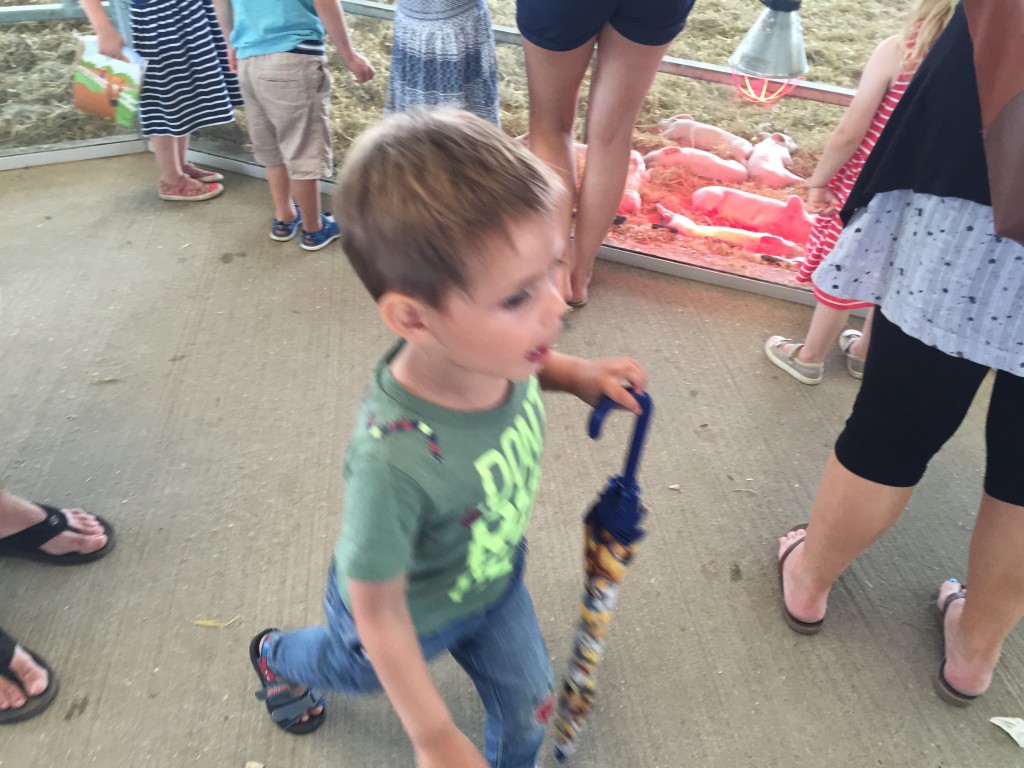 He seemed especially excited to see the rabbits

I loved this sassy duck with the poofy cotton ball hair!

And these two spooning bunnies

Viggo loved the pirate play