Day 2 – Fish and Chips at Brighton Pier
On our second day we went to Brighton Pier for fish and chips and to see the town. I was particularly excited to show Basse Brighton. I'd been there a couple of times before while visiting Amy and I really like the town.
I love the quaint shops on the beach. The little hut on the right is a smokery, where the middle stall smokes their own fish to sell.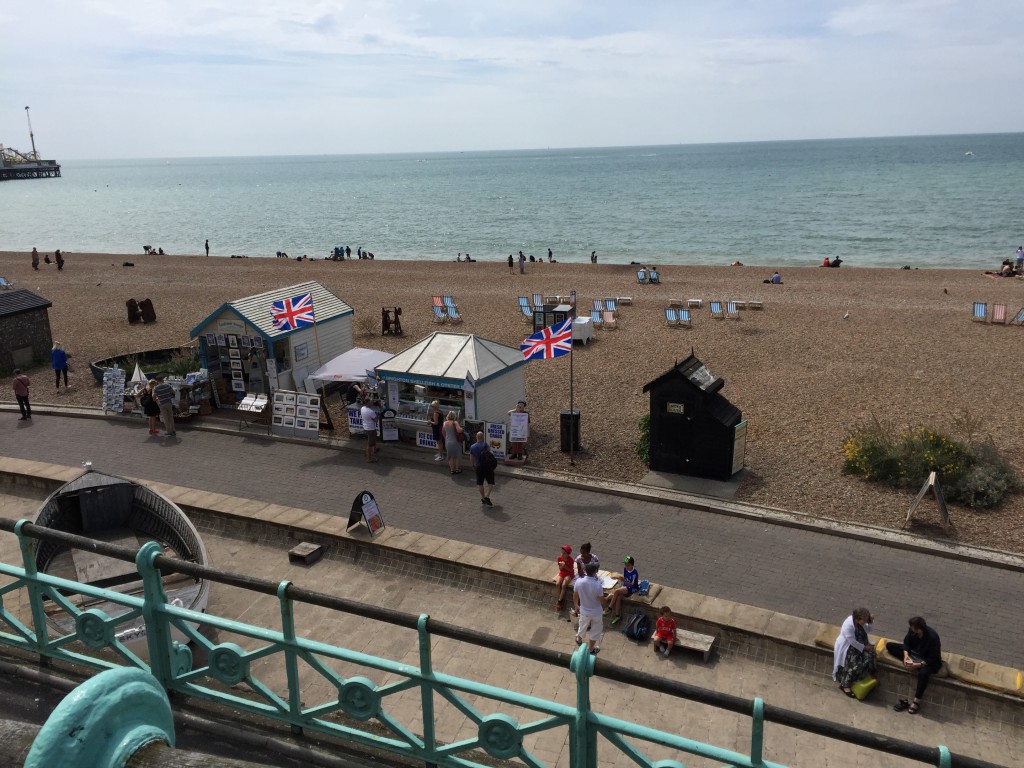 There were quite a few street artists along the beach road and one had made this slightly disturbing sand sculpture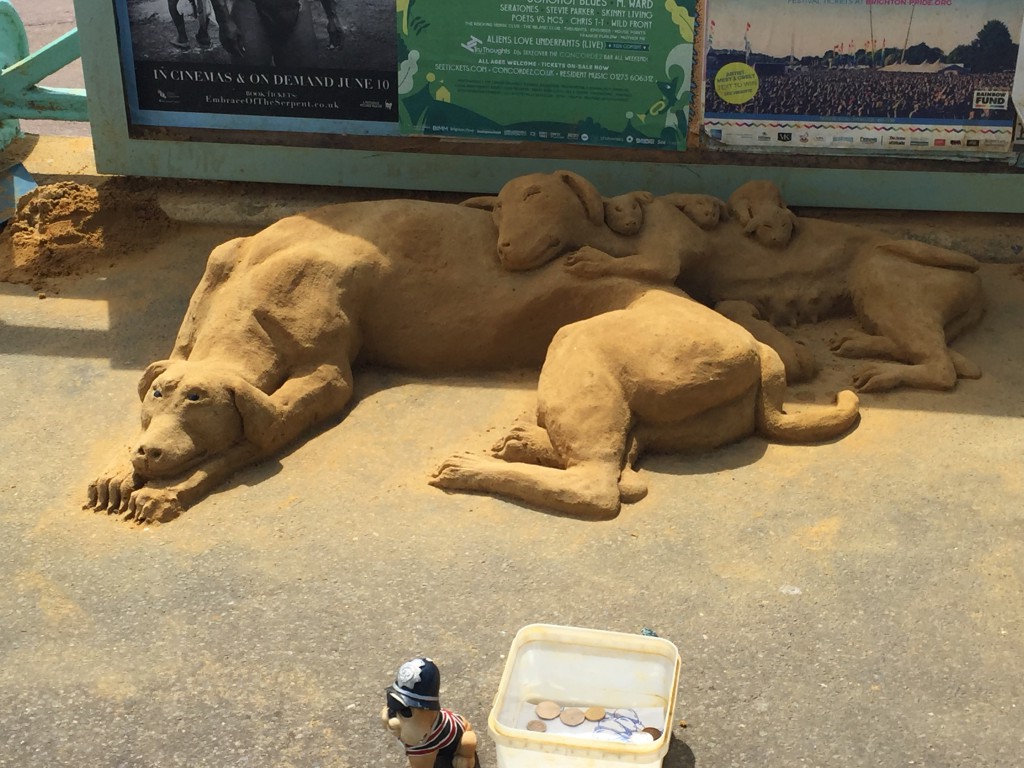 Hovering Yoda street artist in front of the Brighton Pier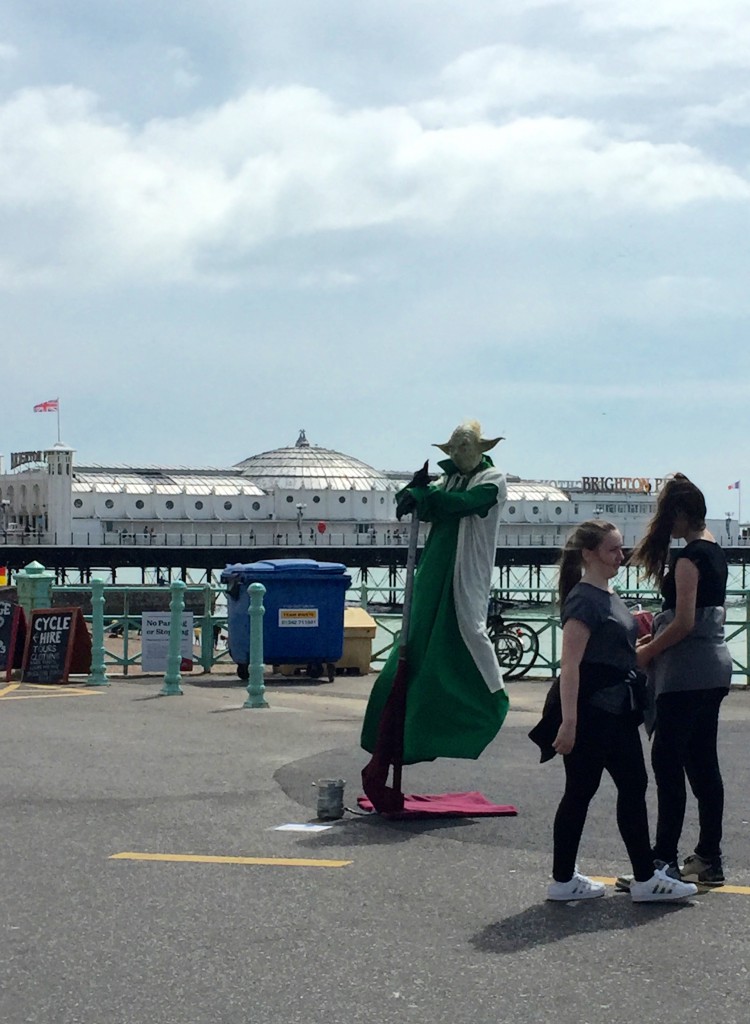 Amy, Basse and Viggo enjoying the view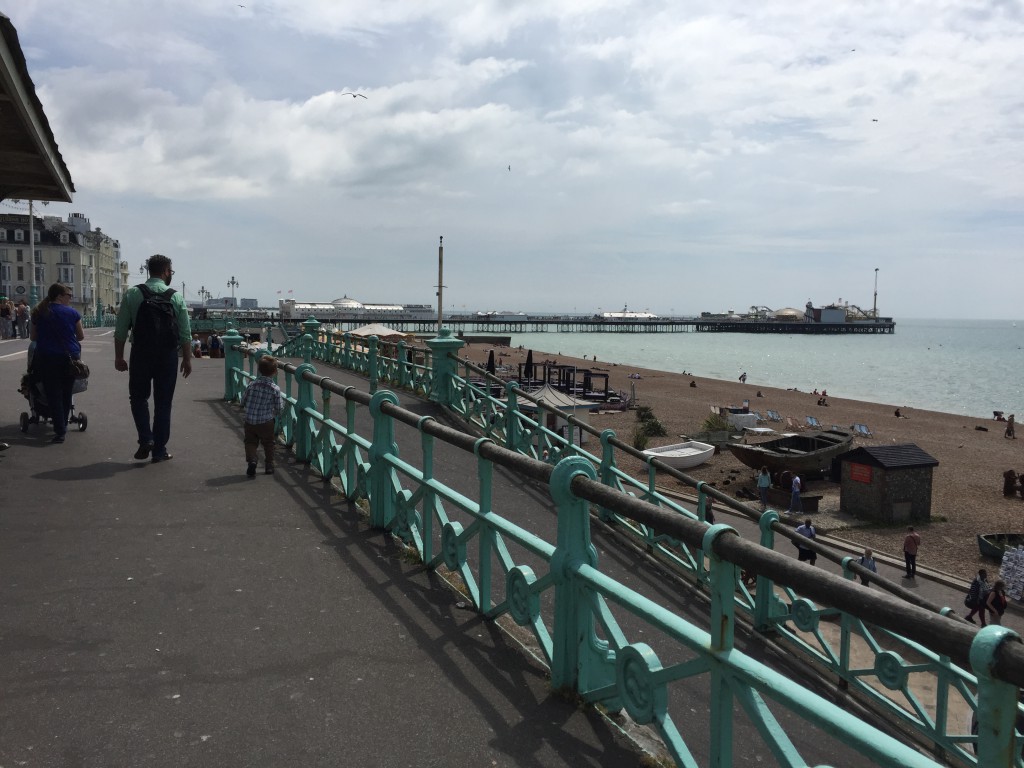 Strolling on to the pier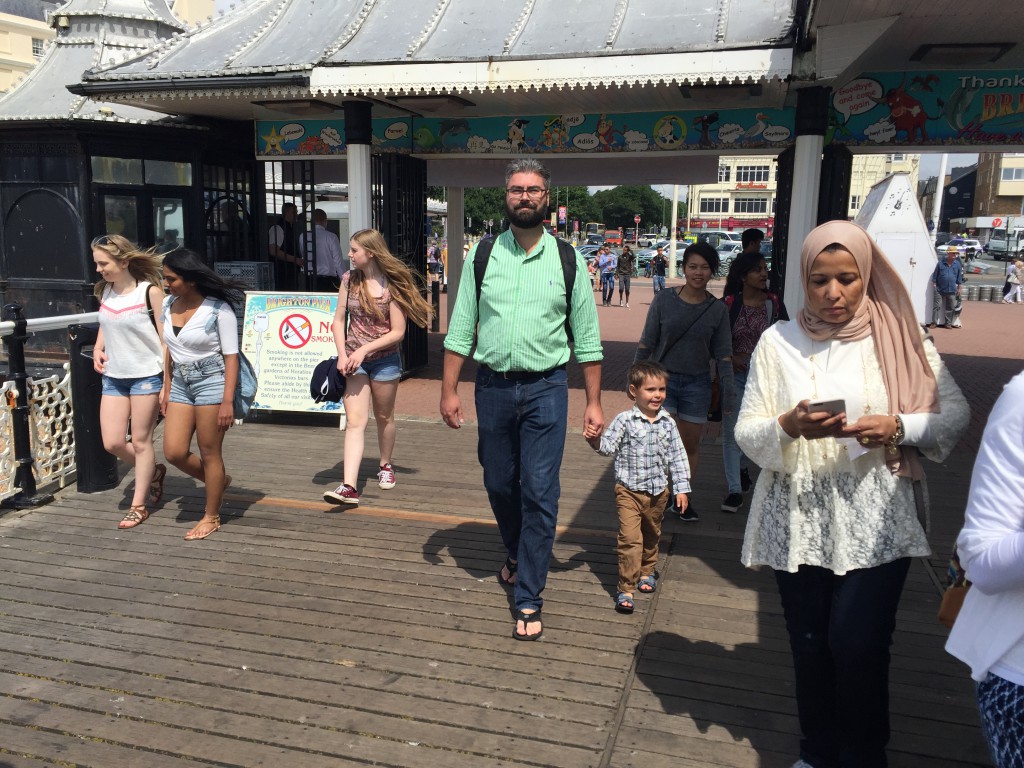 Viggo immediately found this fire truck and didn't want to go any further! Luckily we eventually managed to coax him to go further as there was quite a bit more to see.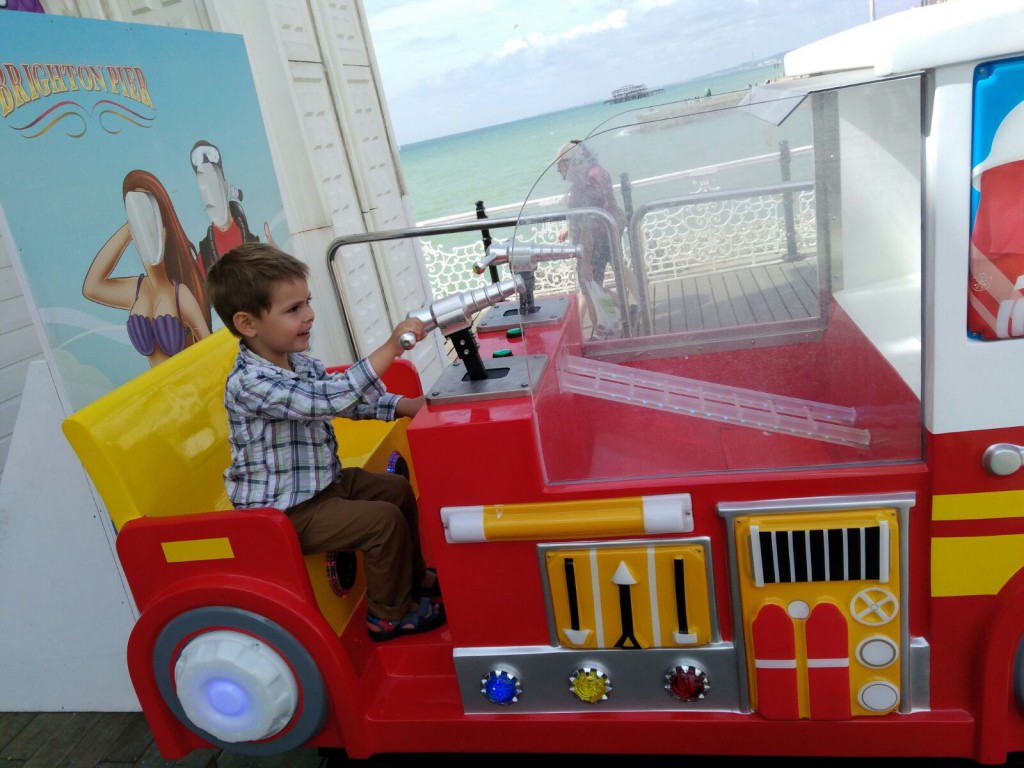 This building is the arcade. It is full of games and things that shine and blink. Viggo went in for a second and we deciced it was a better idea to go around as everything was interesting to him!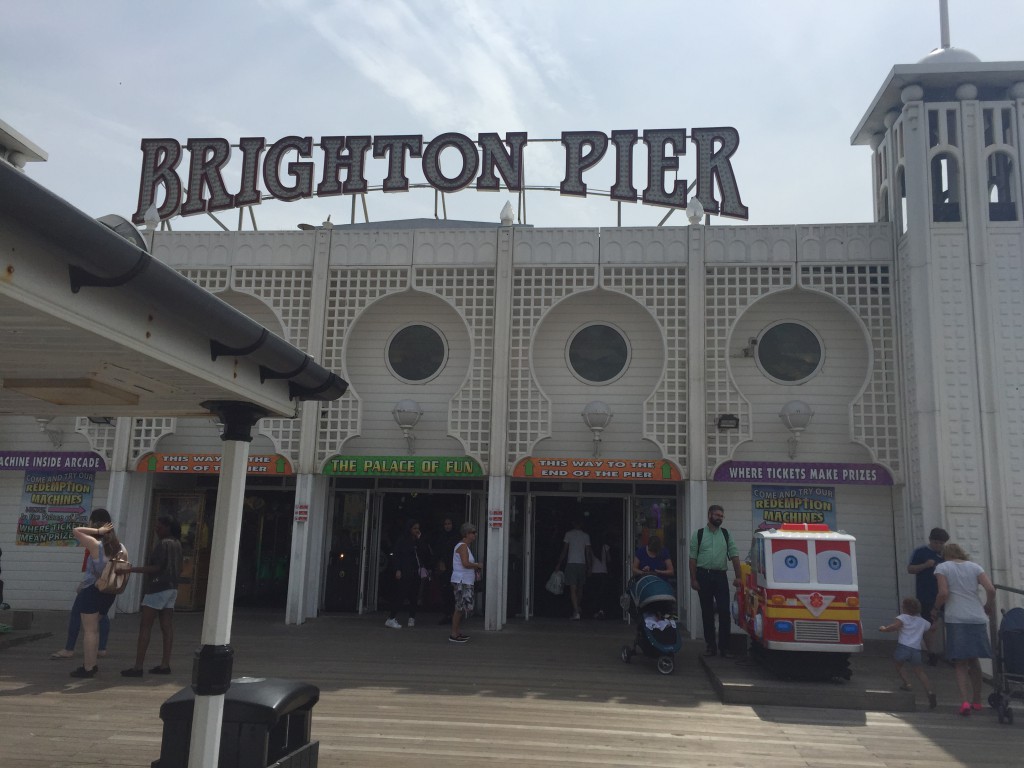 English fish and chips at the pier. This was the first time Basse had had fish and chips in England.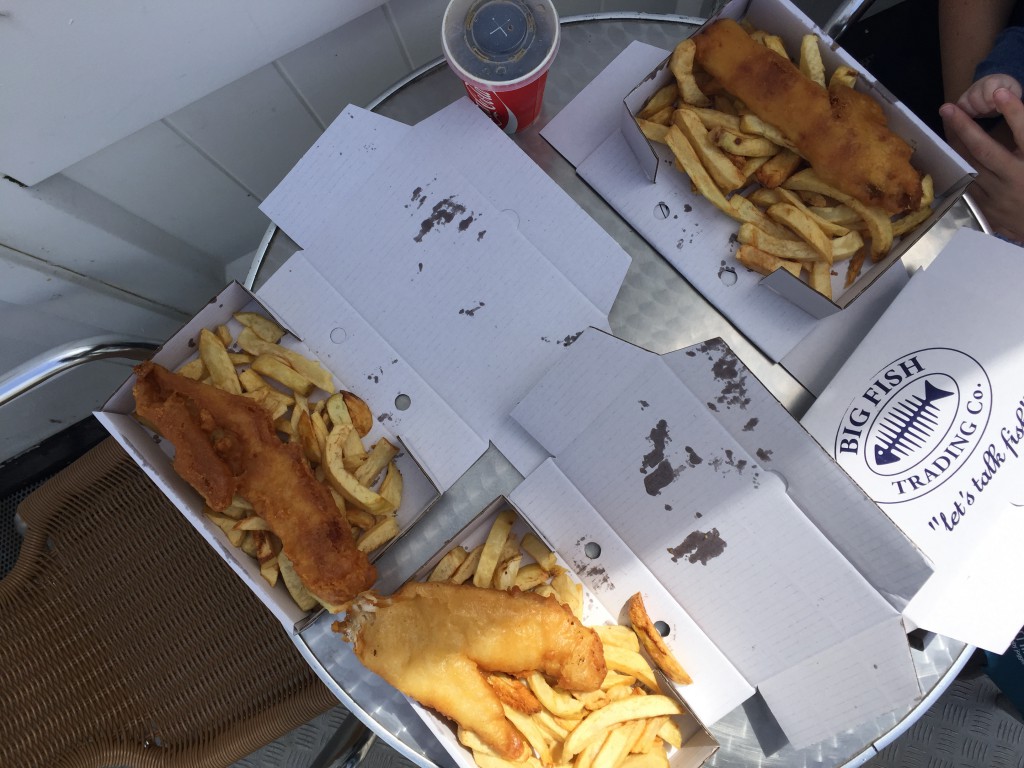 I giggled at how phallic the fish looked.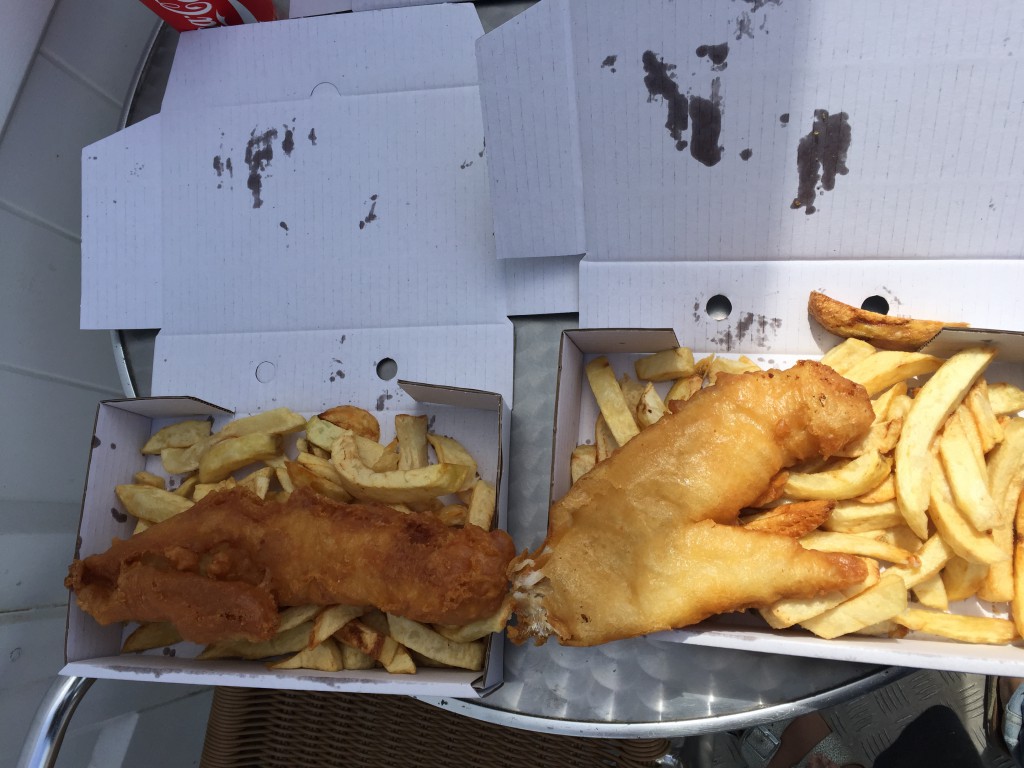 Viggo stuck his face in this facehole. This is the nice version…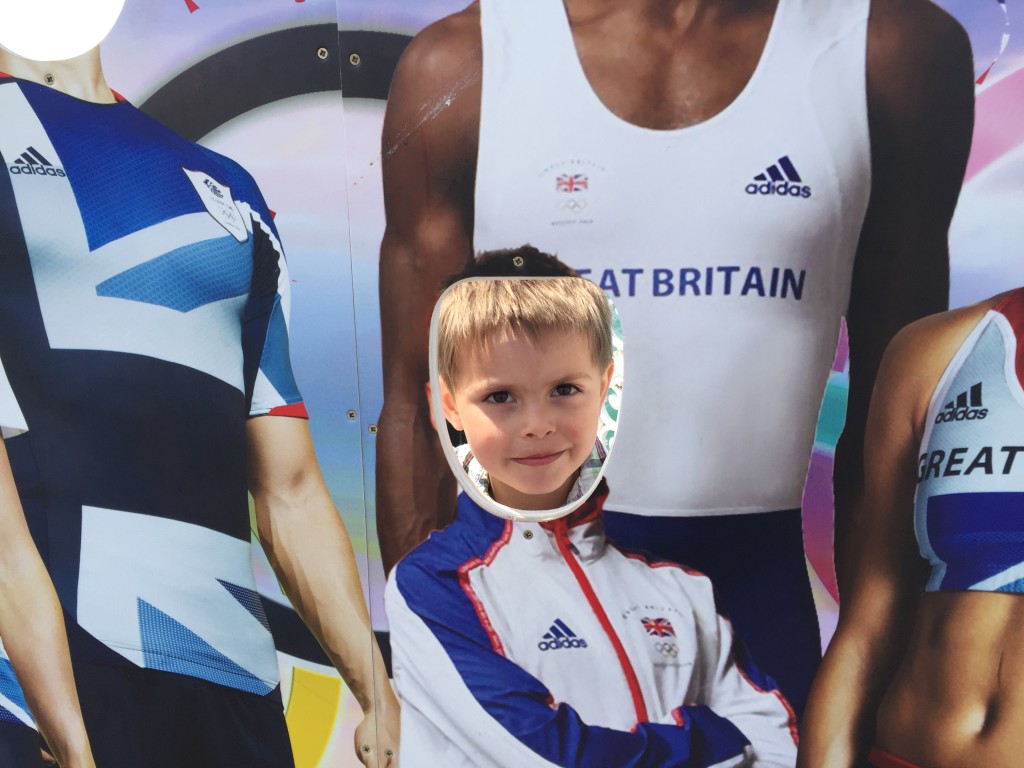 And this version…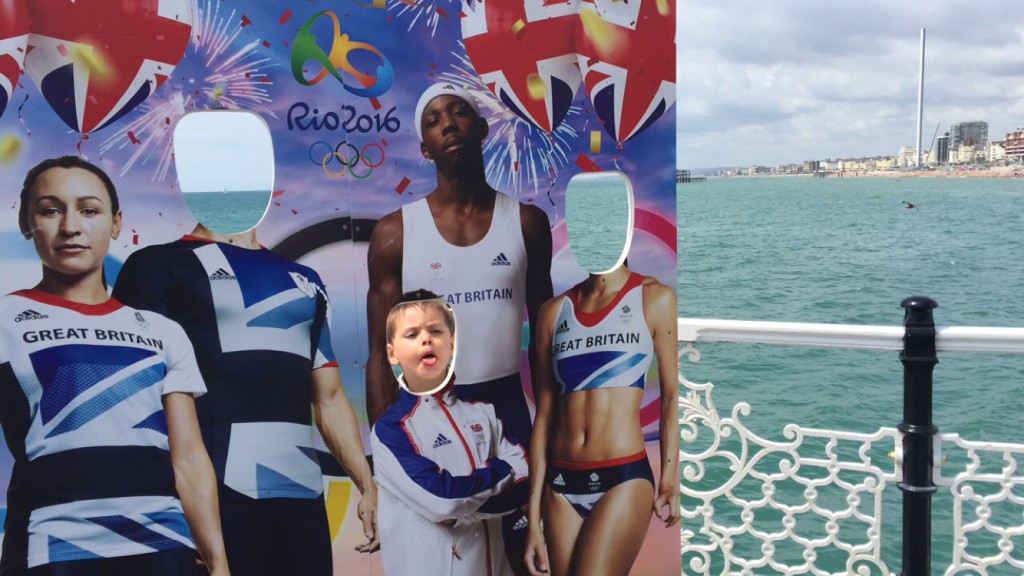 Amy went to the bathroom to change Jack's diaper and Viggo missed her alot for the entire 10 minutes she was away! He made a litte "Where are you Amy?" – song
Eventually Amy came back and we continued along the pier and enjoyed the view and atmosphere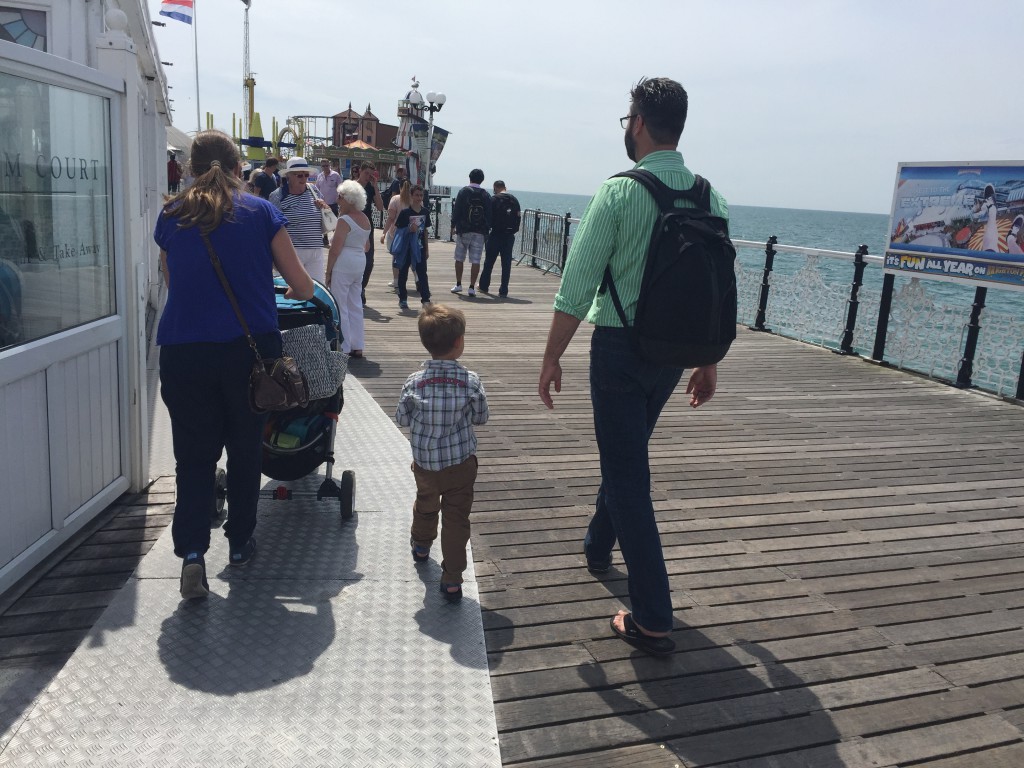 At the end of the pier there is an amusement park and this carrousel was very pretty, but Viggo was a bit too nervous to go on anything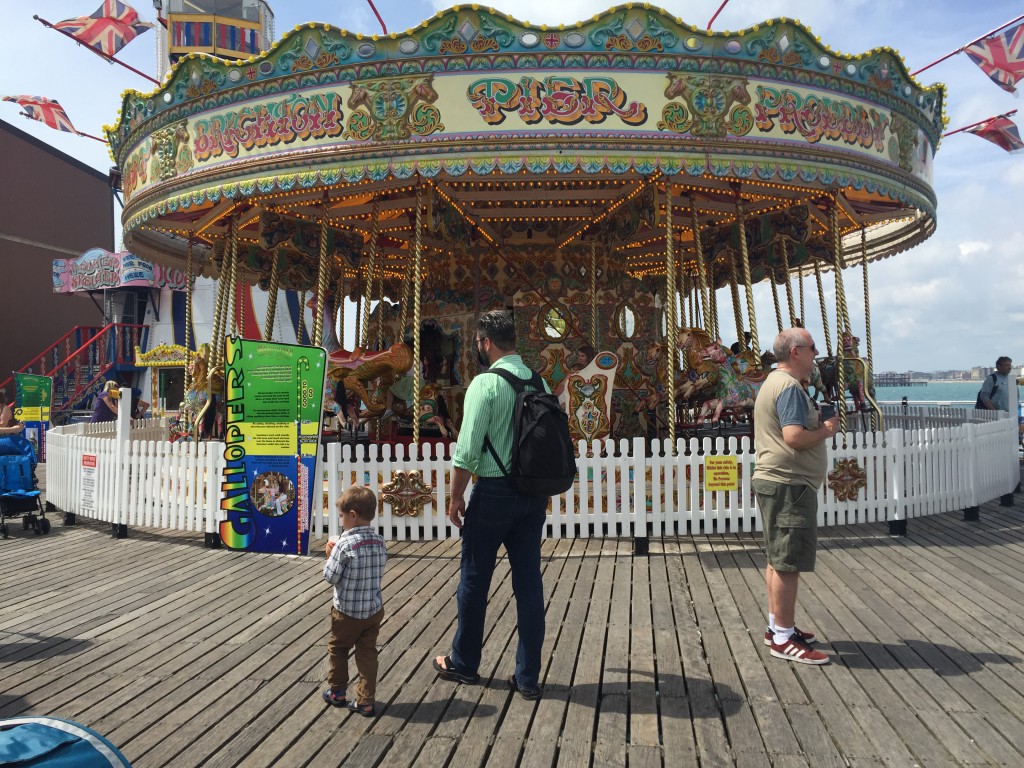 But Viggo was very happy to ride this little tractor that seemed to be there to promote the milkshake place and the other coin cars