In December Viggos cousin came over for a sleep over!
The boys went together like peas in a pod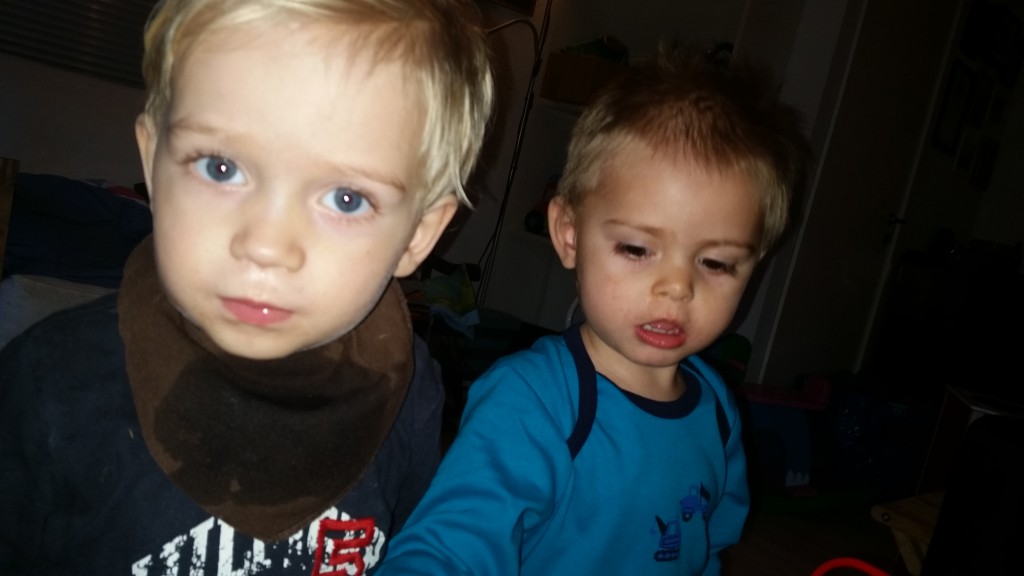 With some difficulty Basse was able to carry both boys 🙂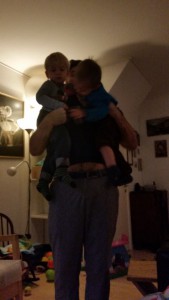 When the boys weren't running around after eachother, Basse enjoyed watching cartoons with them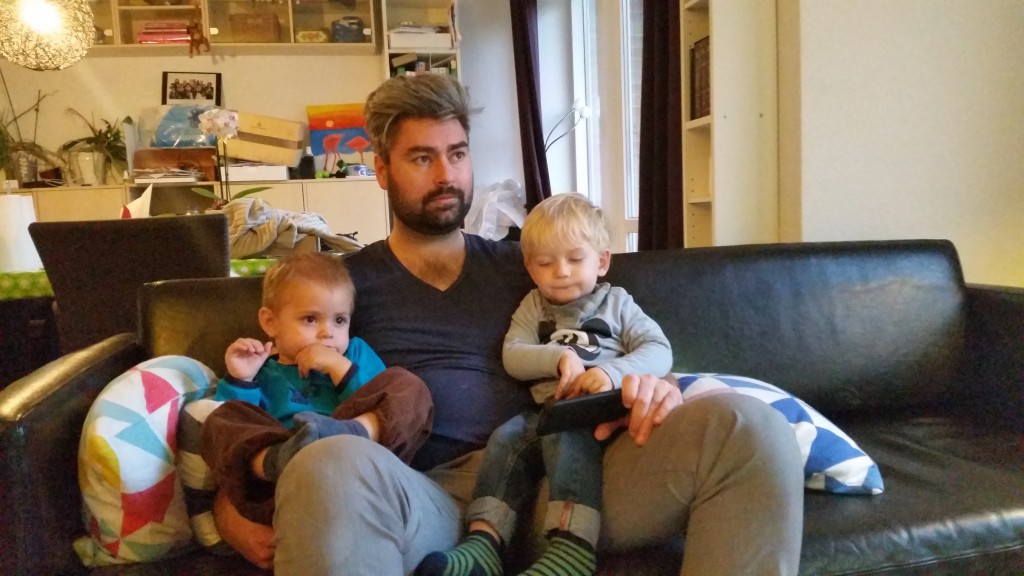 Viggo showed Carl his favourite hiding places… behind all of the doors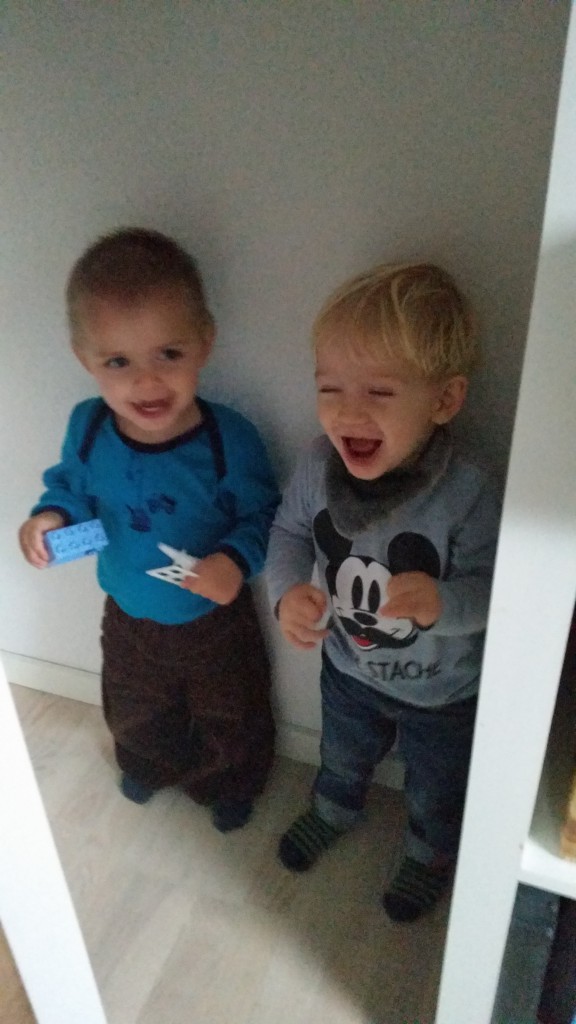 Two lille rascals watching cartoons. Both were over-exhausted, and Basse was impressed that I got them quiet. All I did was give them their pacifiers 🙂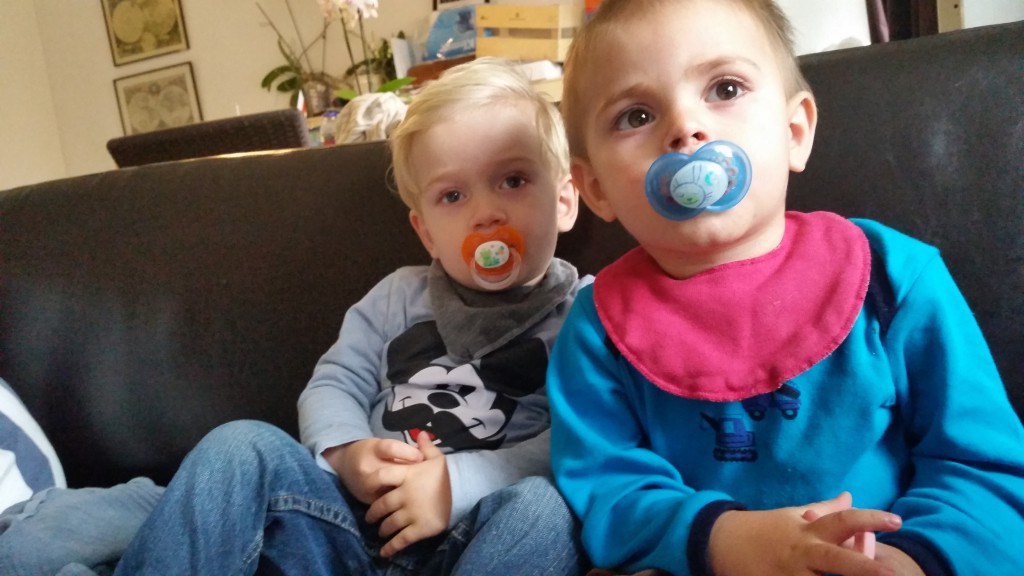 Three sleepy men! Tired after a fun sleepover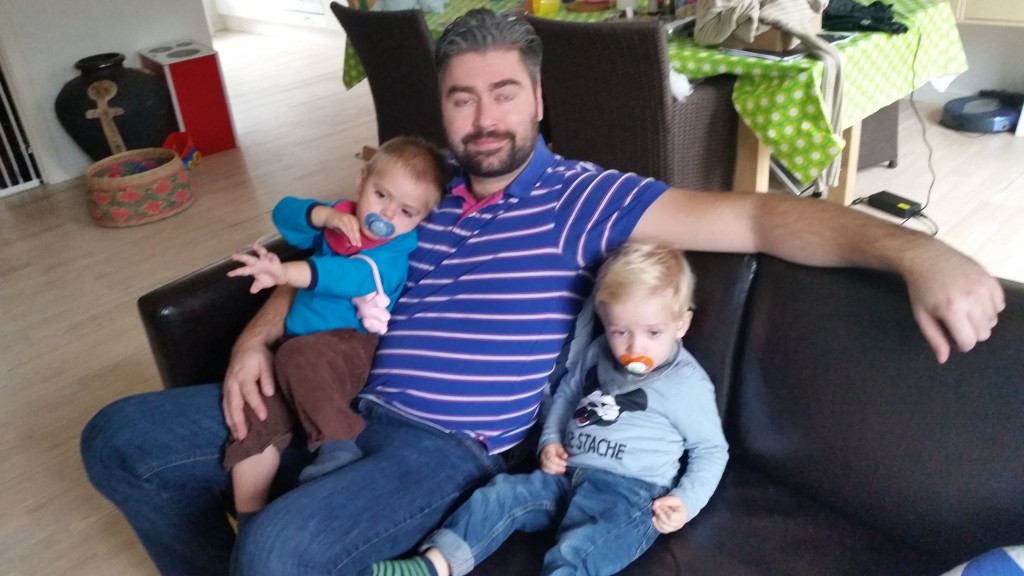 Carl enjoying the perks of having a Eurasian auntie who always has noodles on hand. Apparantly this was the first time he tasted them.