It got really snowy and the sun was shining, so Basse, Viggo and me went for a lovely walk in Rungste and found a playground to frolick in!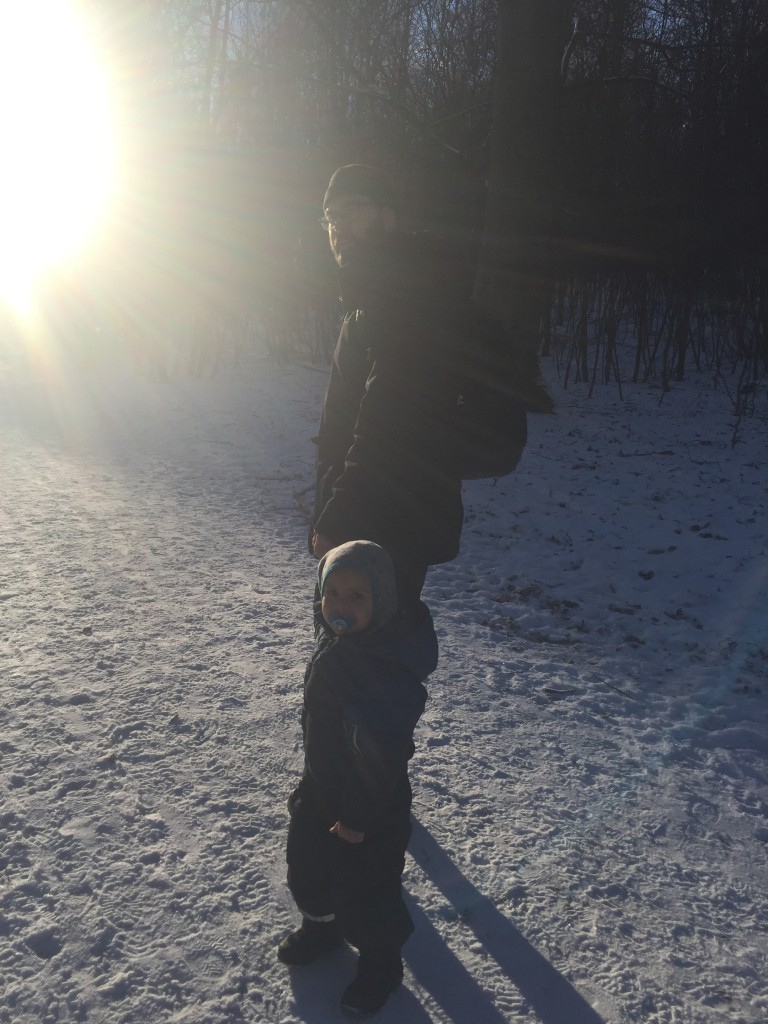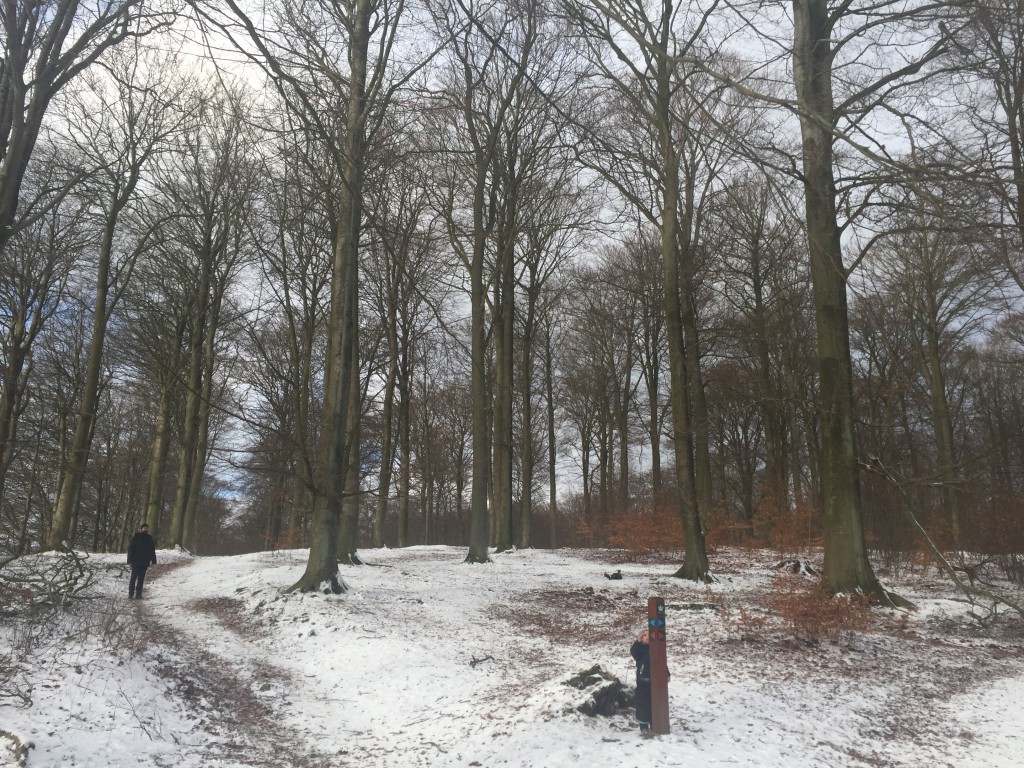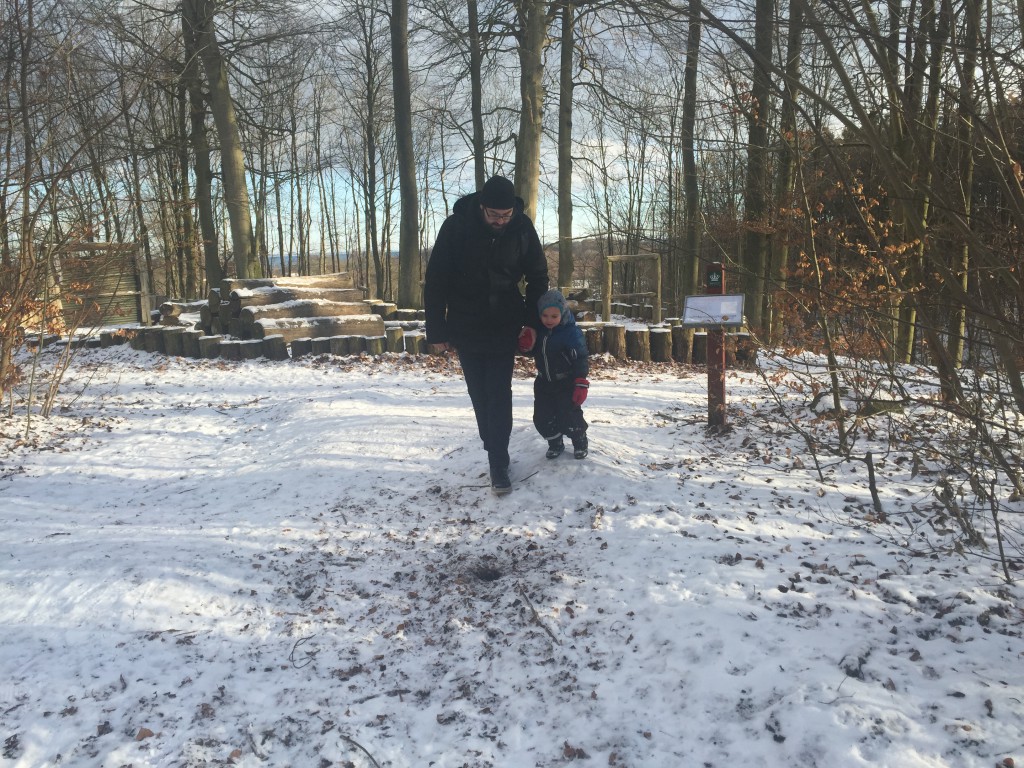 There was a little playground we stopped and played in! In the background you could see Øresund through the trees.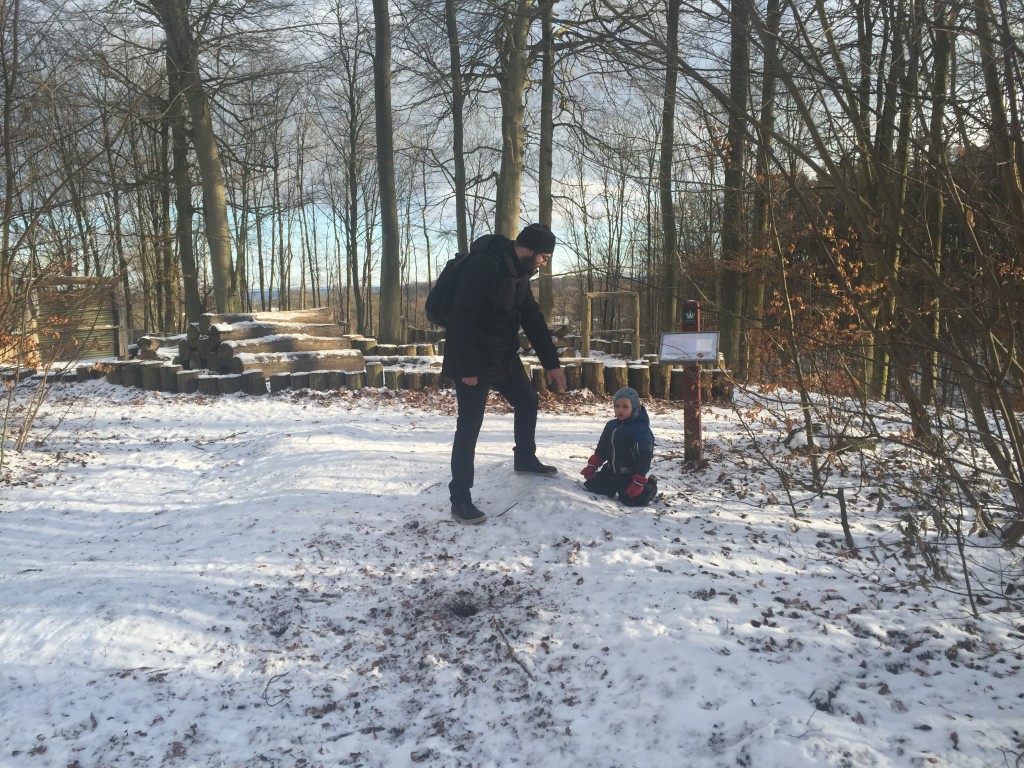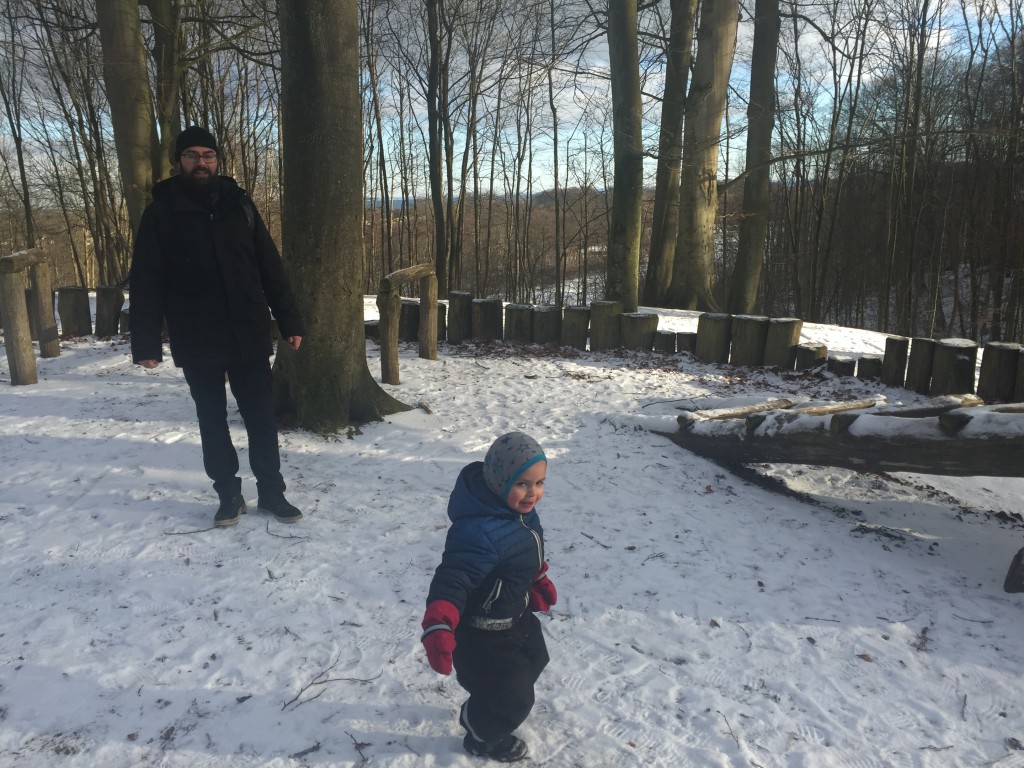 Viggos favourite activity was jumping over this log and getting his parents to too.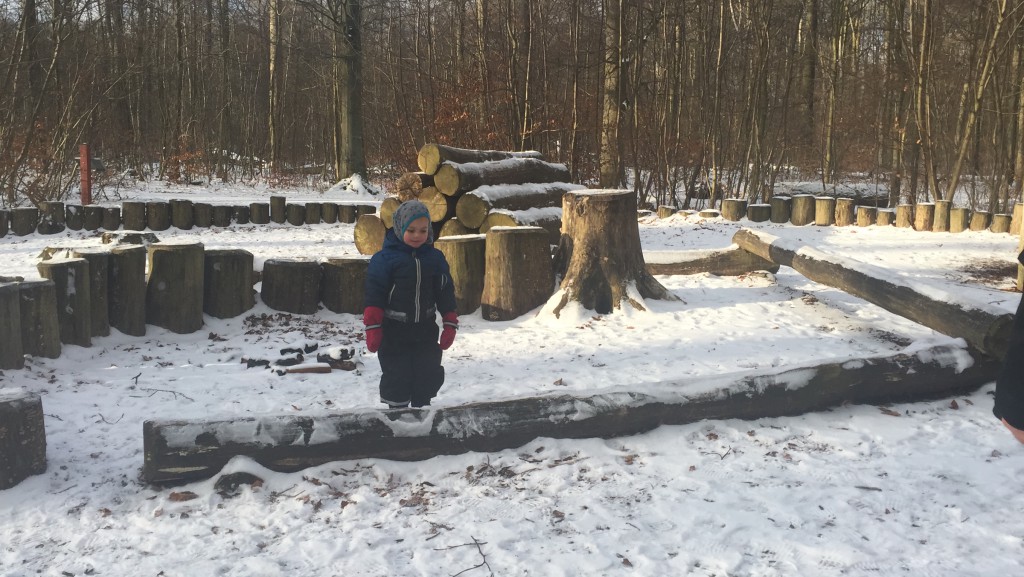 Basse jumping over the log!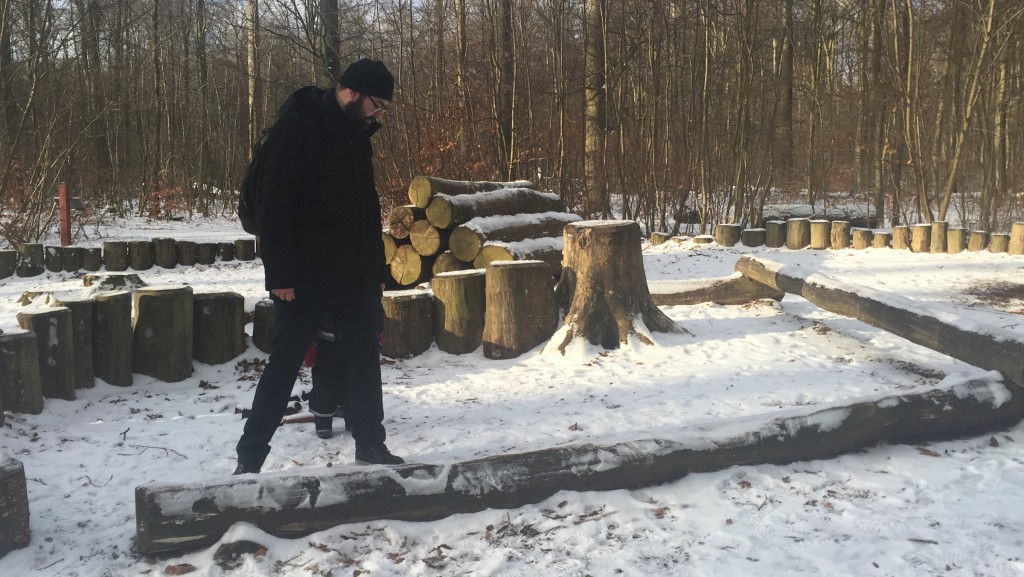 Viggo ushering his dad to jump over the log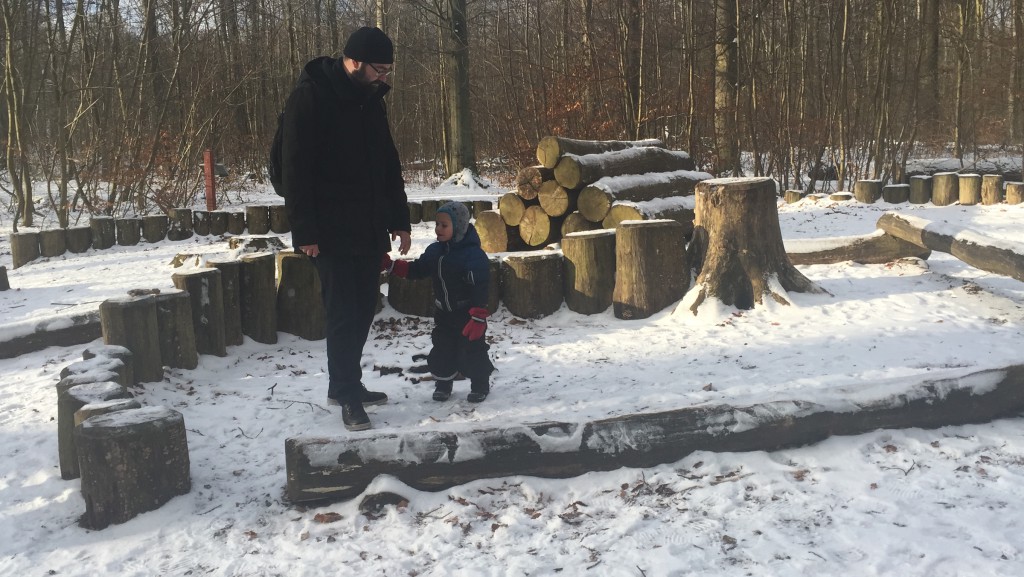 Viggo doubling back to jump again!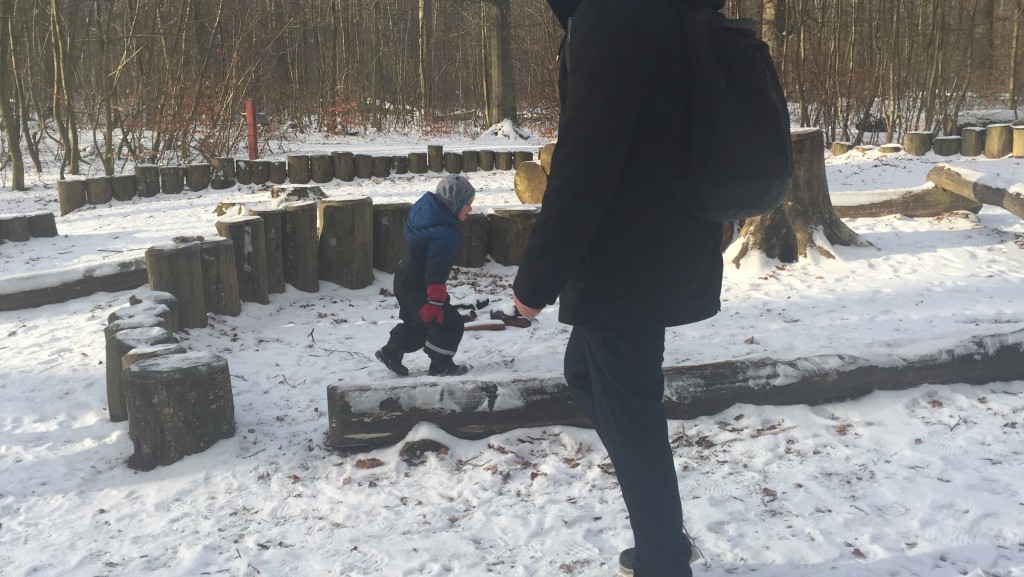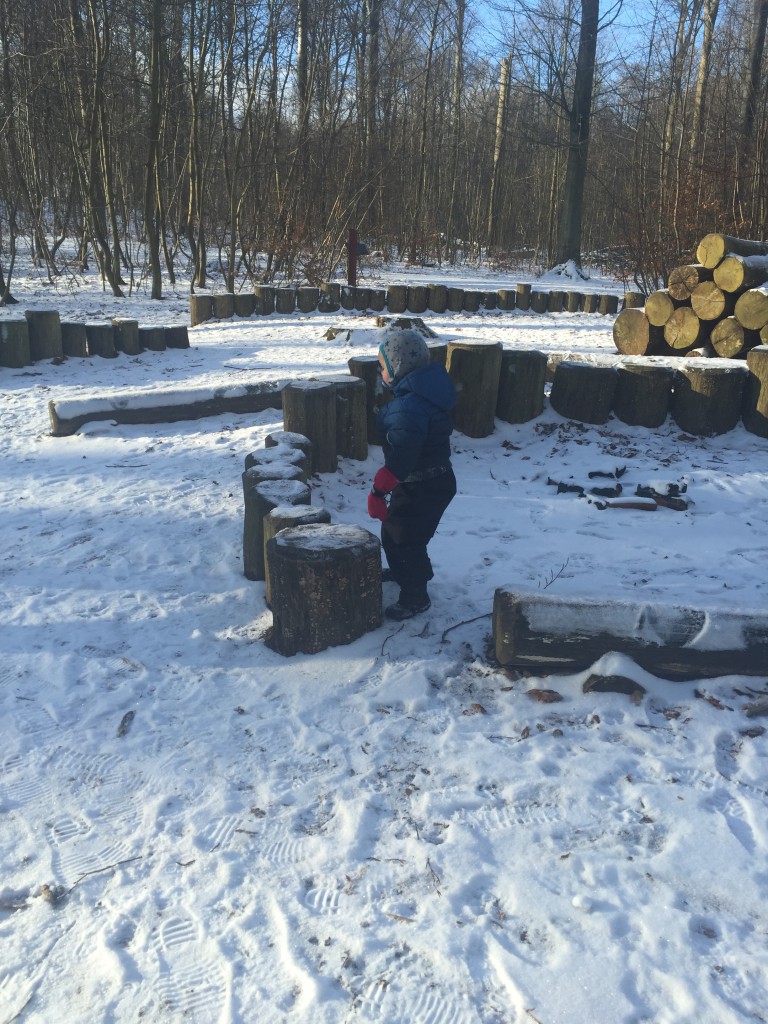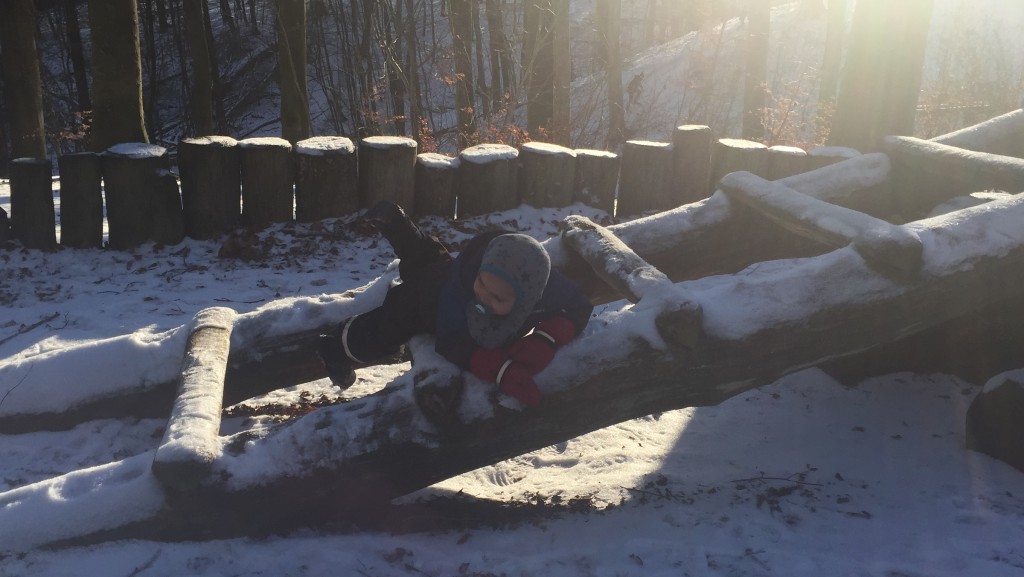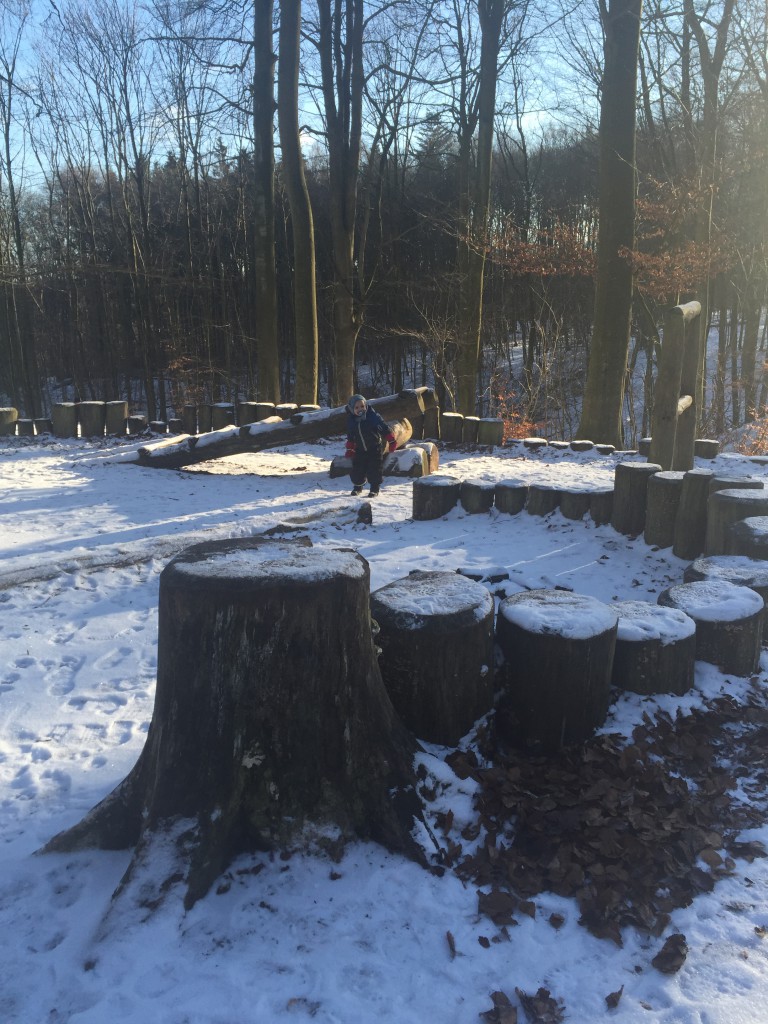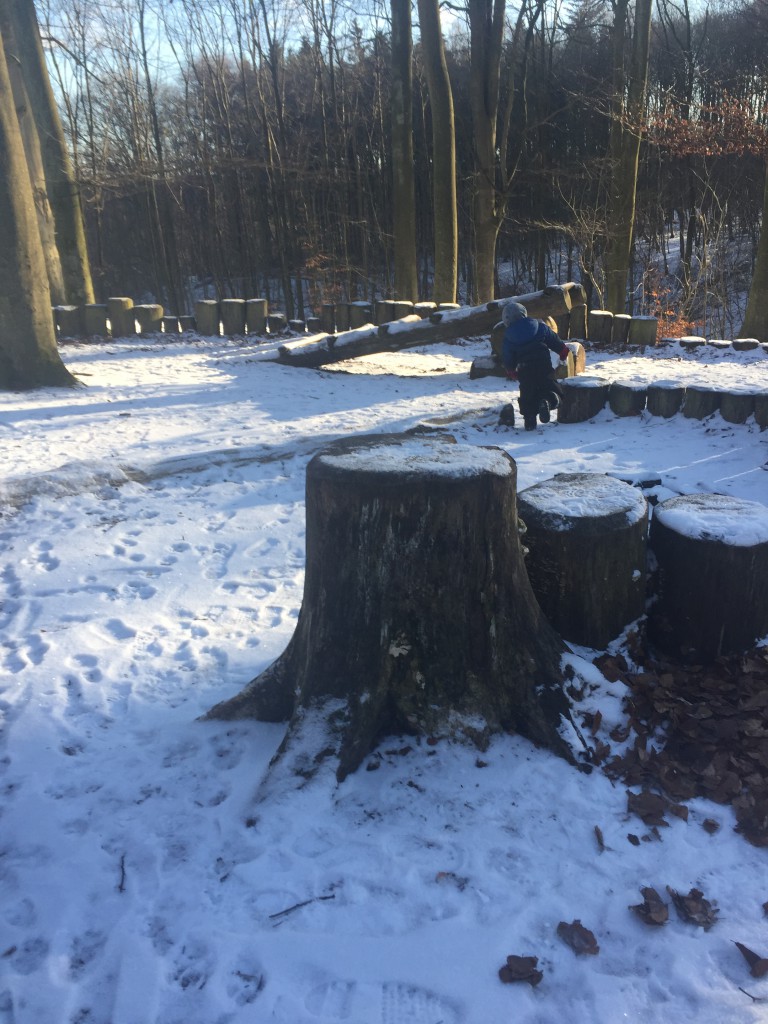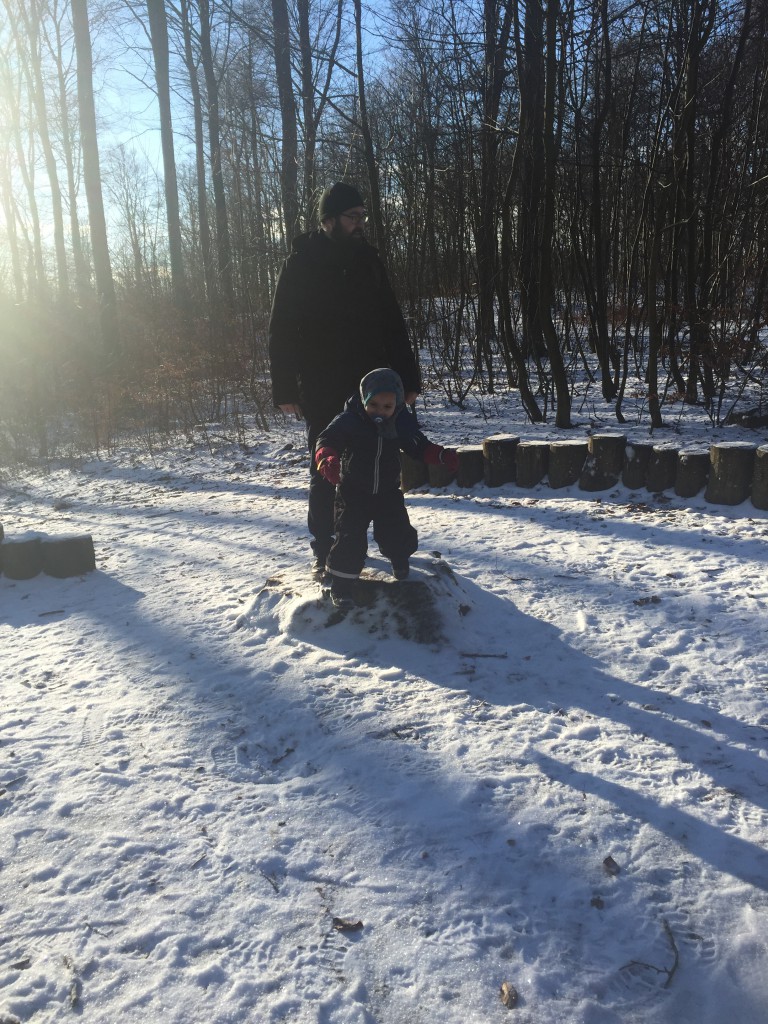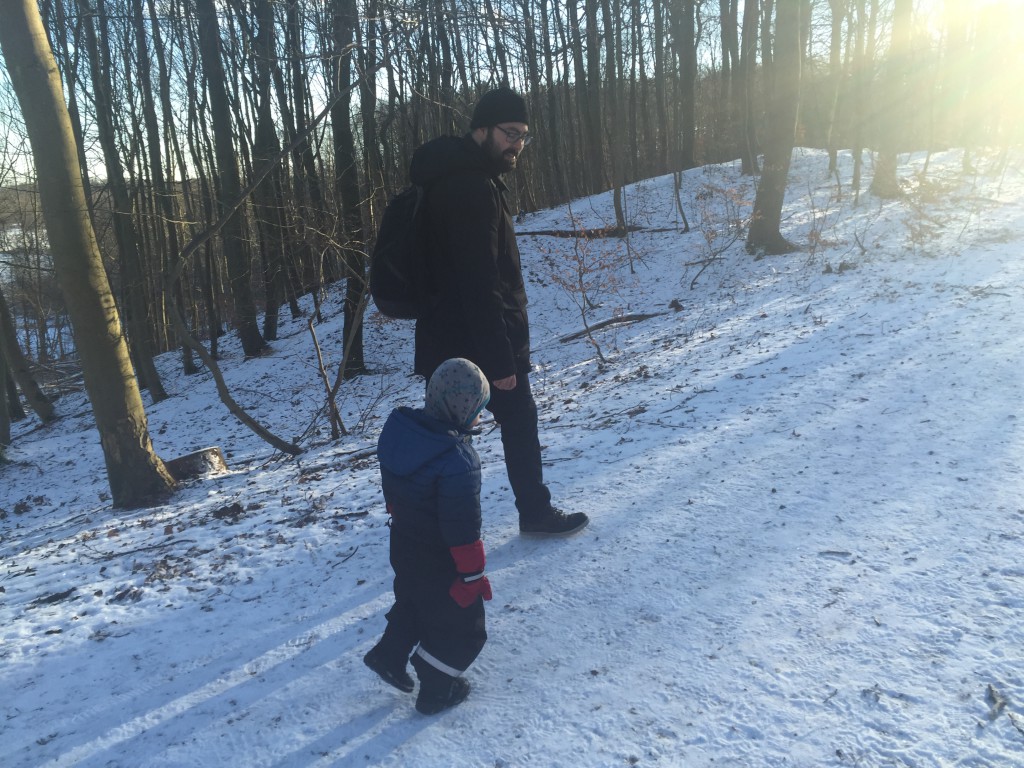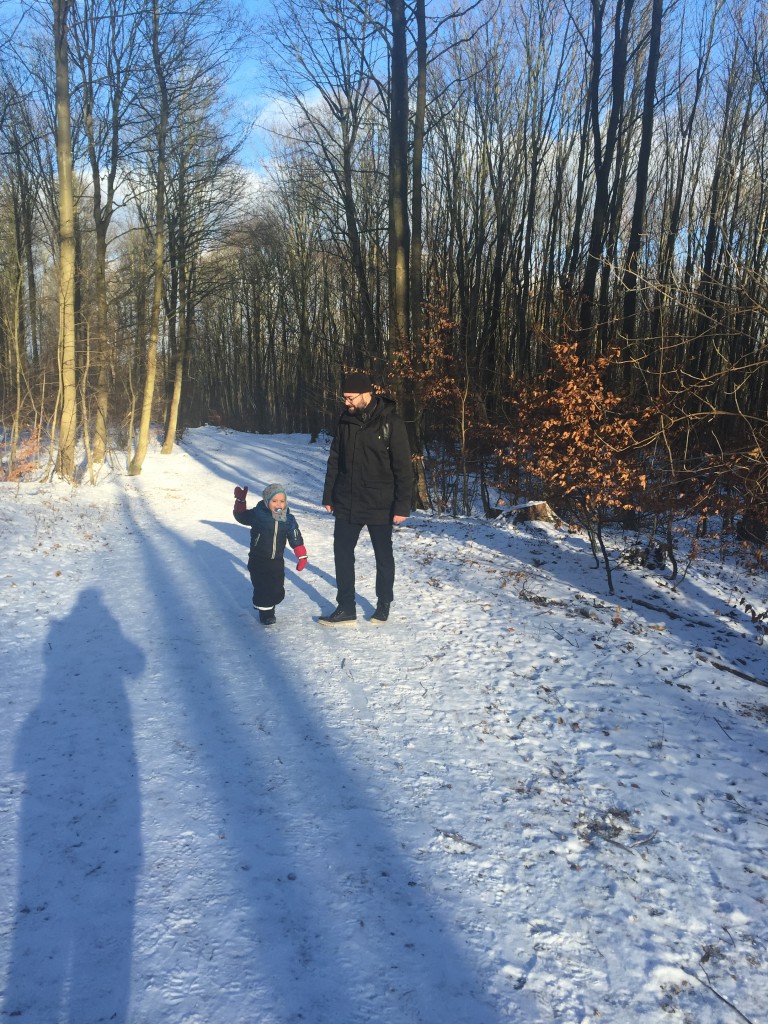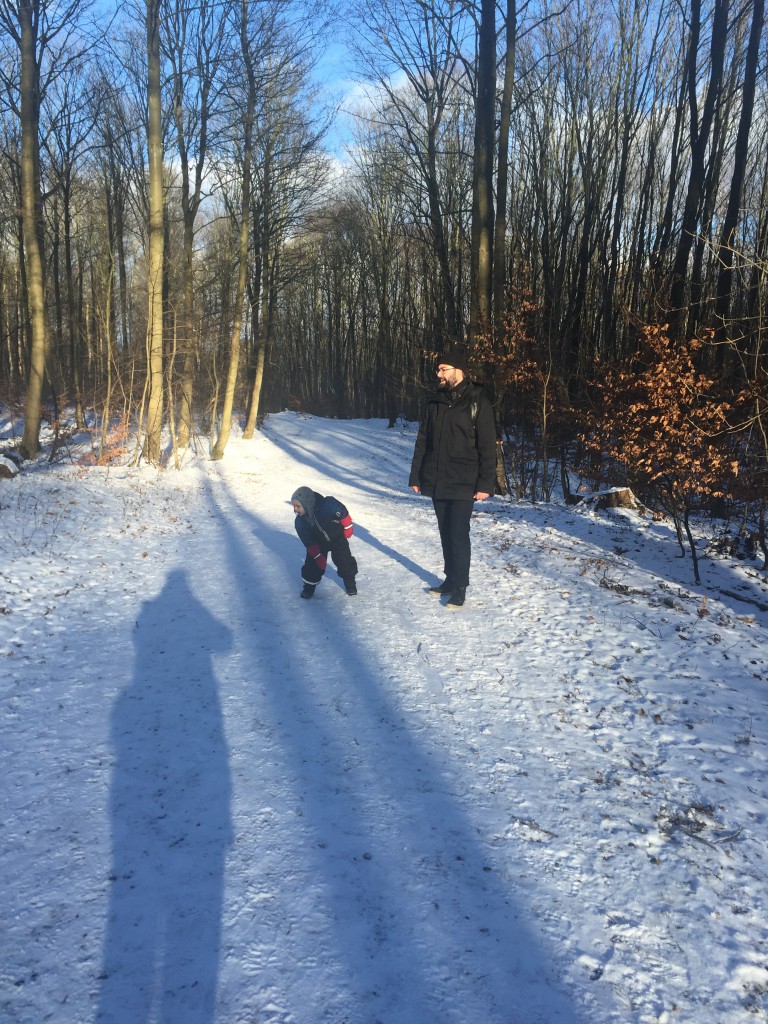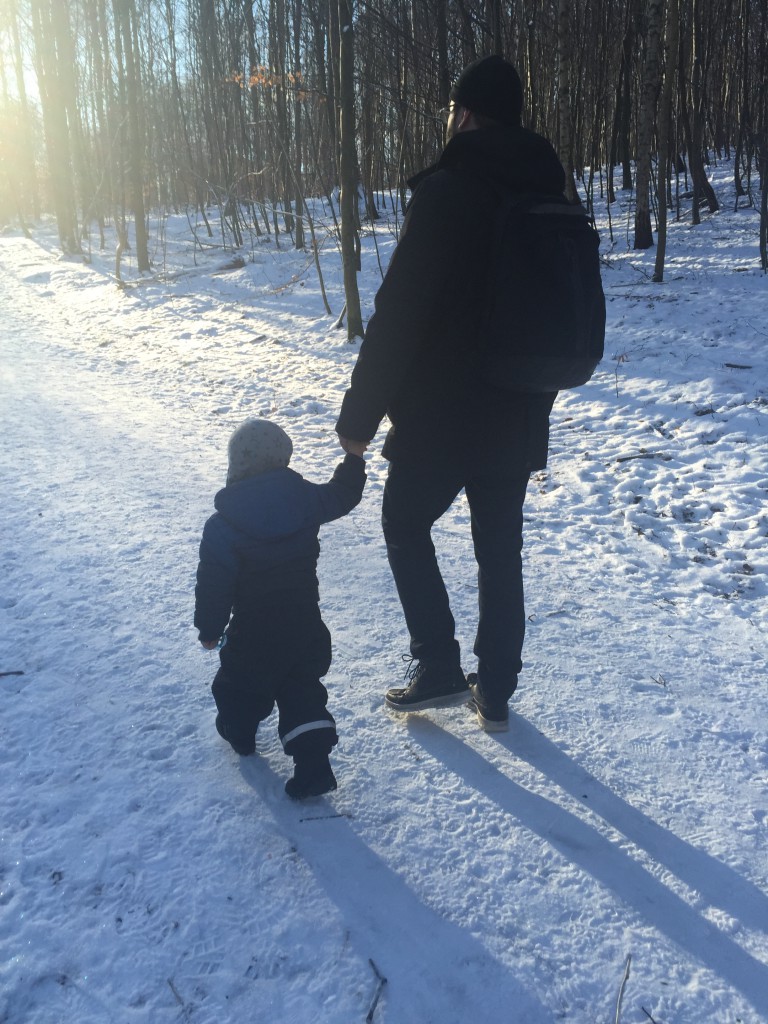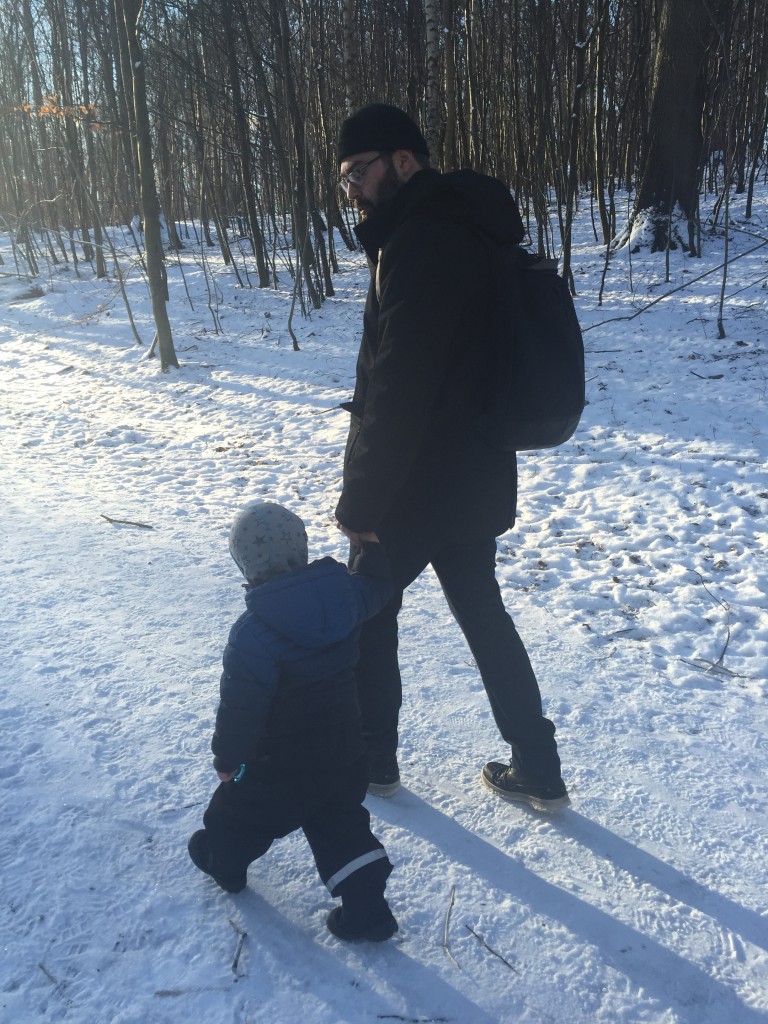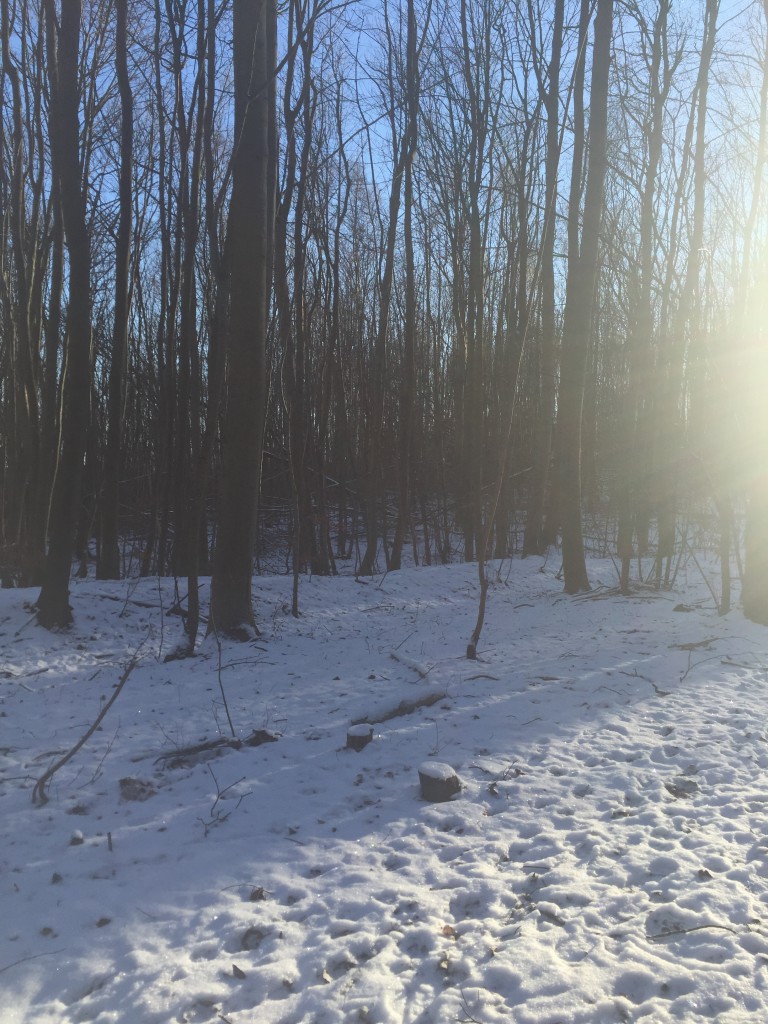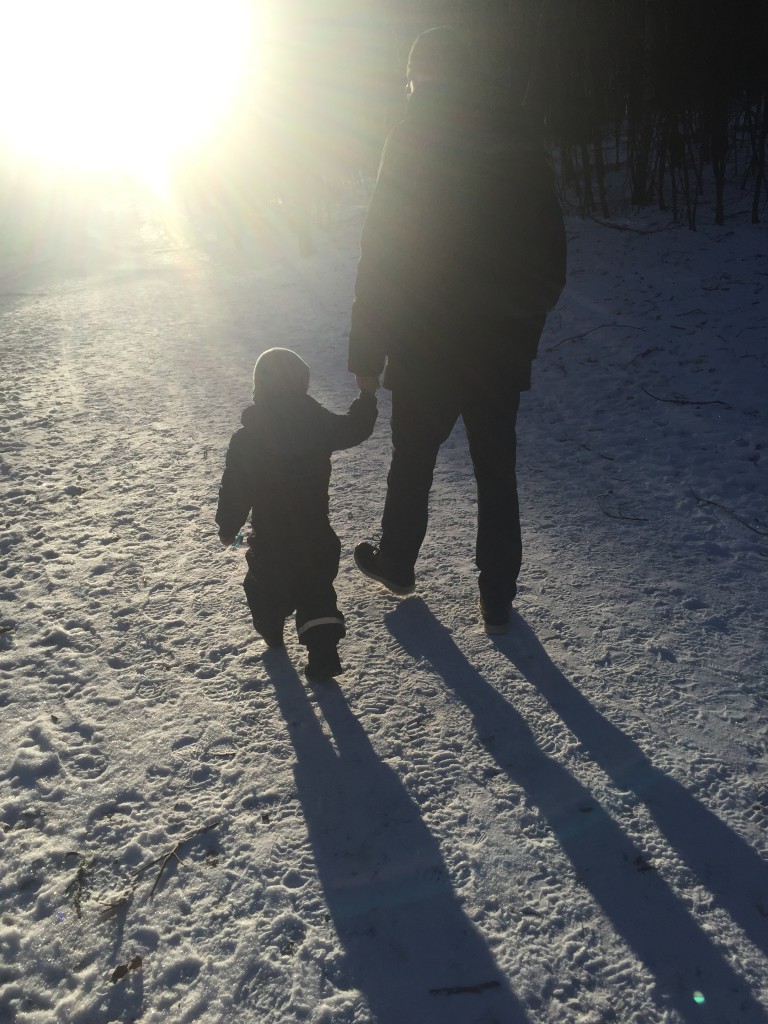 The walk really tuckered Viggo out, and he had to be carried back to the car!