Viggos aunts went to Dubai to visit Viggos morfar for easter vacation, so we celebrated with Susanne and Poul the day before Viggos actual birthday. Stephanie had already gone, so she couldn't make it.
I crocheted this row of bunting for the occasion and I think it looks quite nice 🙂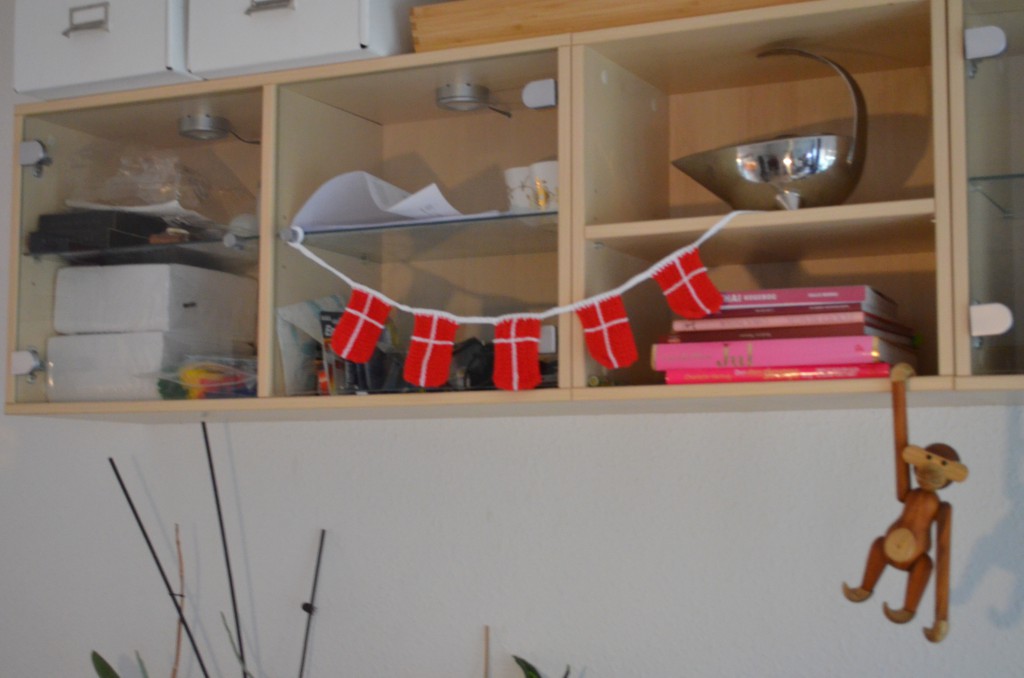 Before the guests came Viggo wasn't really sure what was going on, but he seemed pretty anxious – but most of all he was hungry!!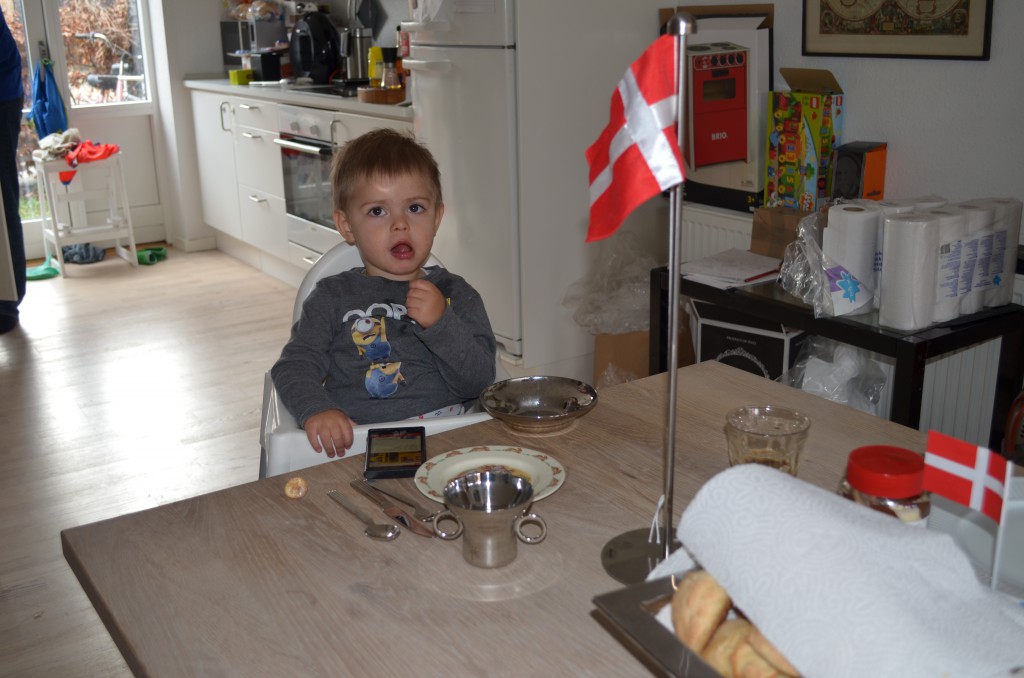 Viggo was happy to see his guest, and ha a great laugh with Uncle Martin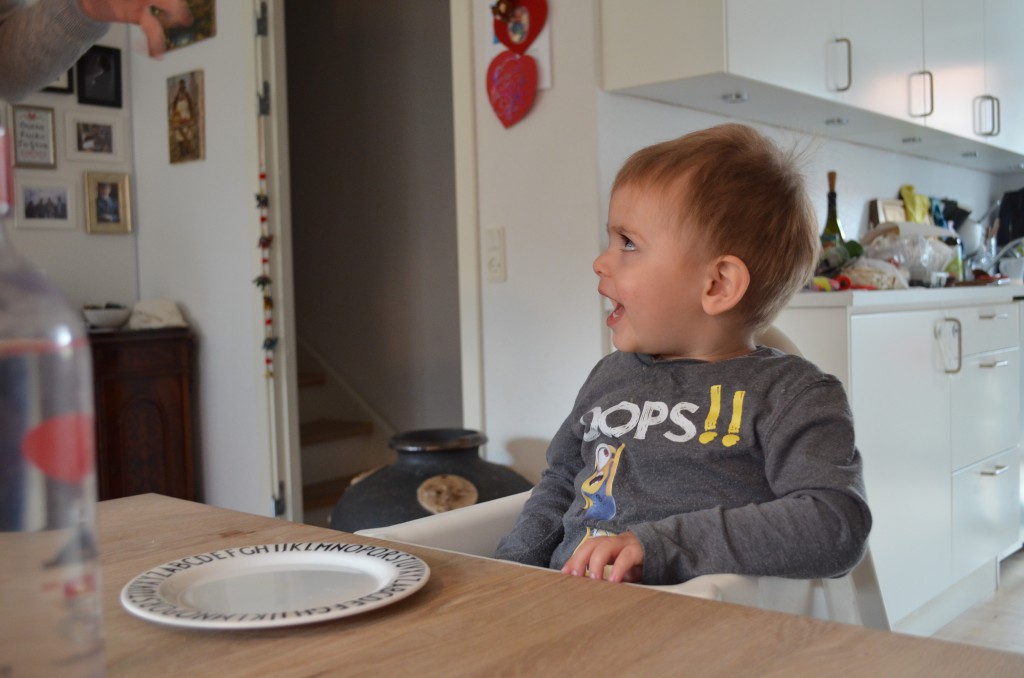 When the cake was done, all the kids were so excited that C and then V pooped their pants, so everyone had to wait a bit as the boys' diapers got changed one after one!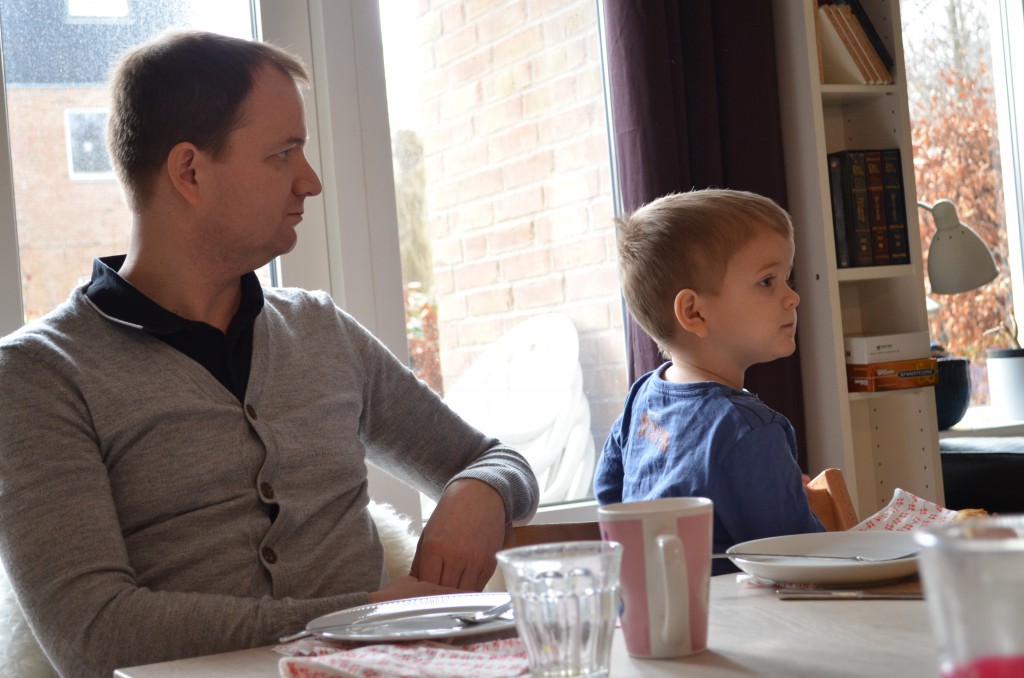 After changing diapers, we were ready to have cake!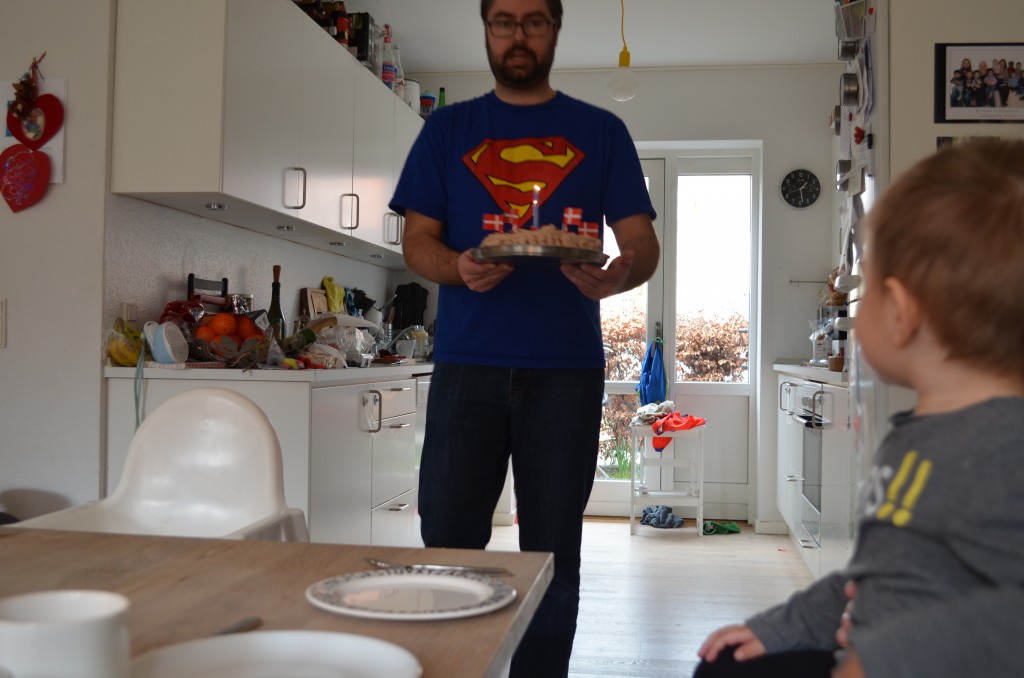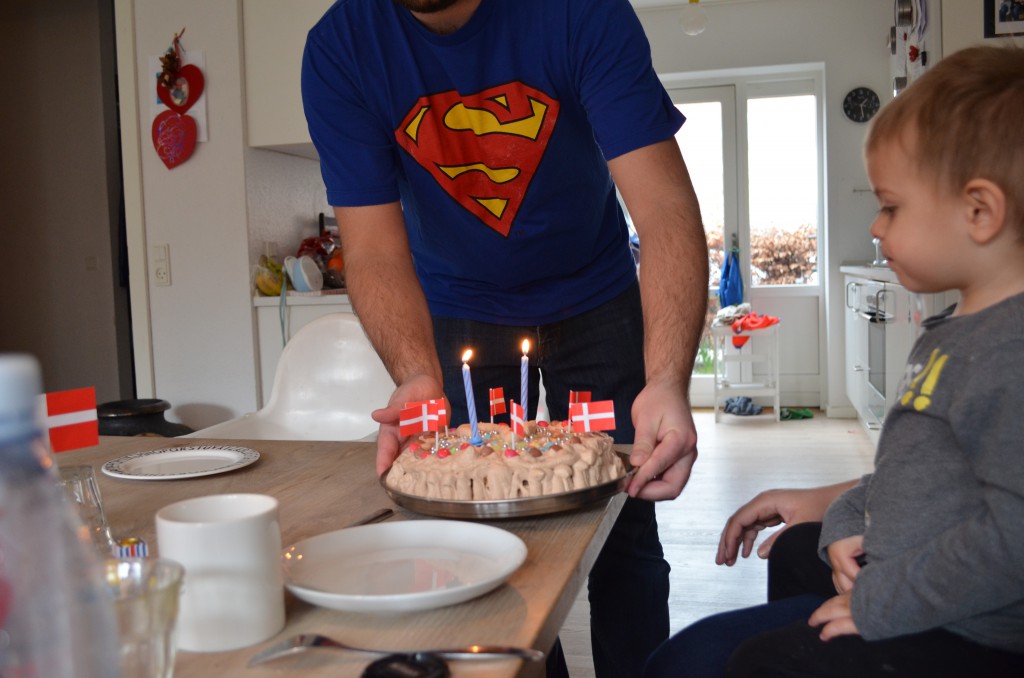 I had some fun decorating the cake with a piping bag, smarties and sprinkles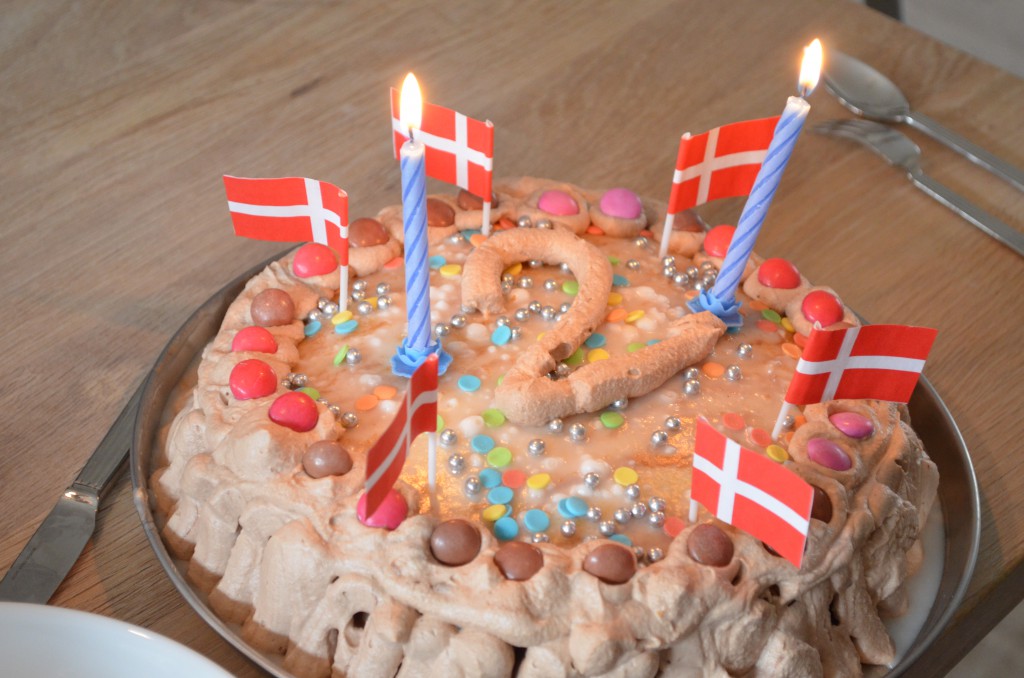 Viggo waited patiently as we sang the birthday song for him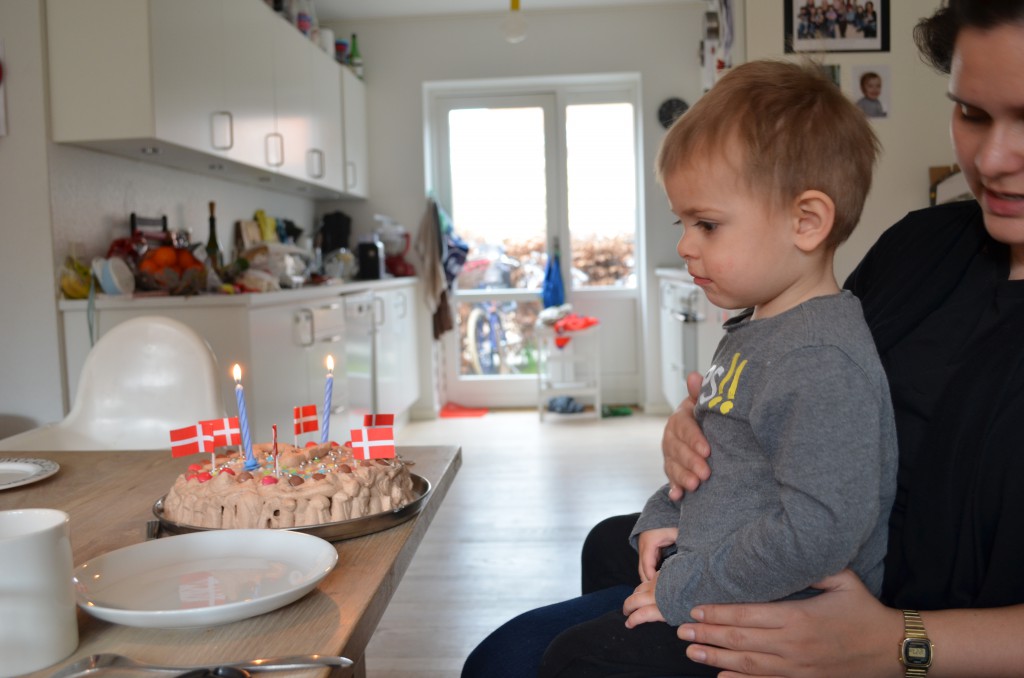 Susanne, Cousin Elisabeth and Viggo's dad singing for him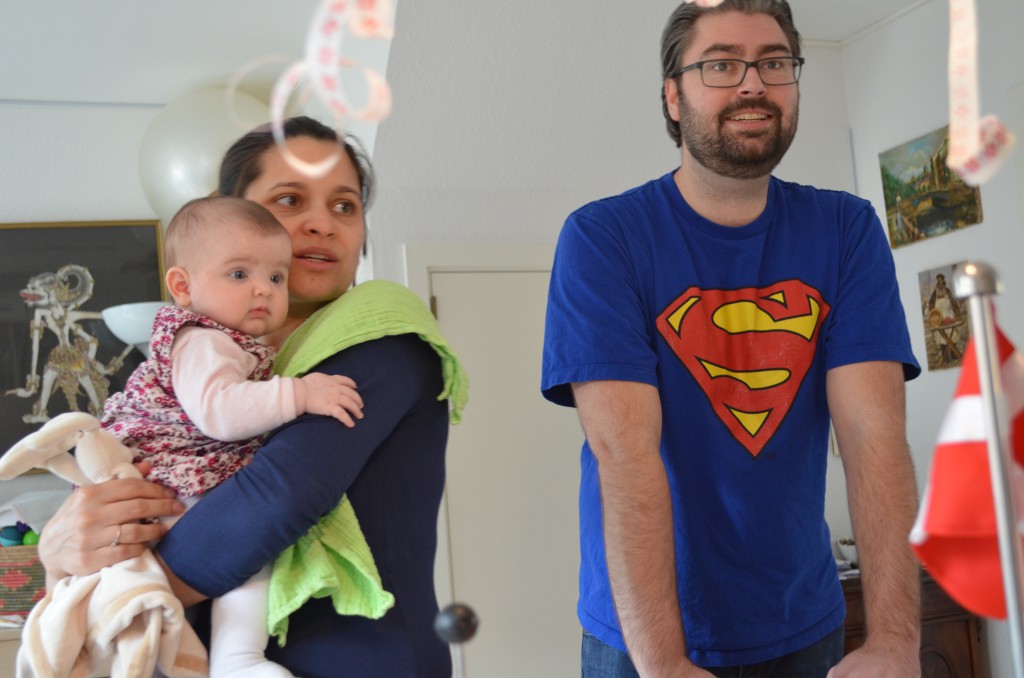 Vigg enjoyed eating lagkage (layer cake)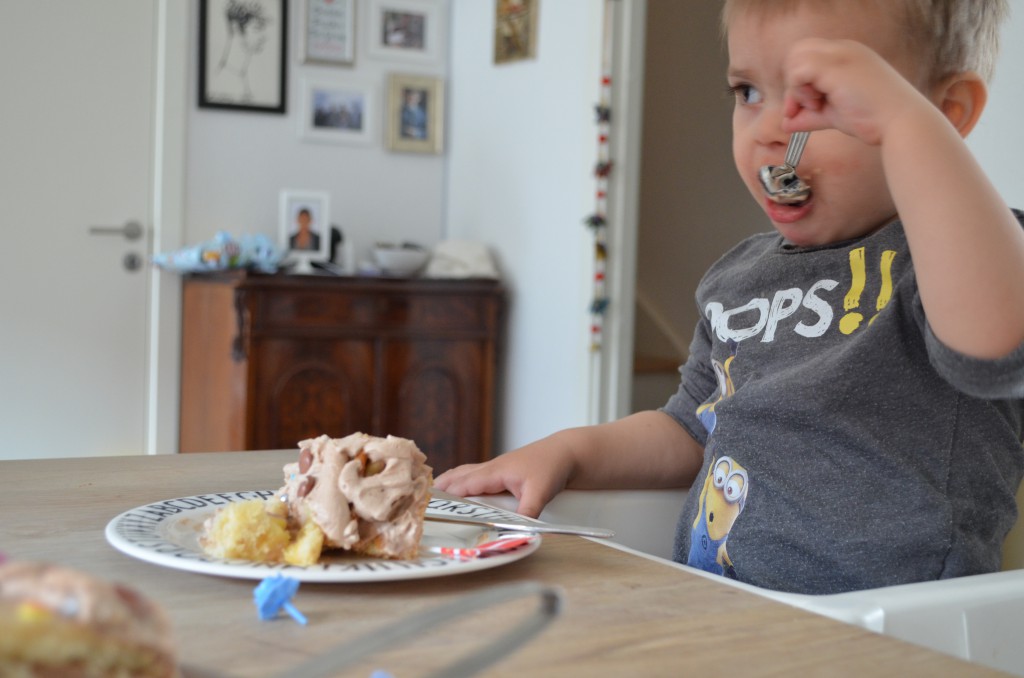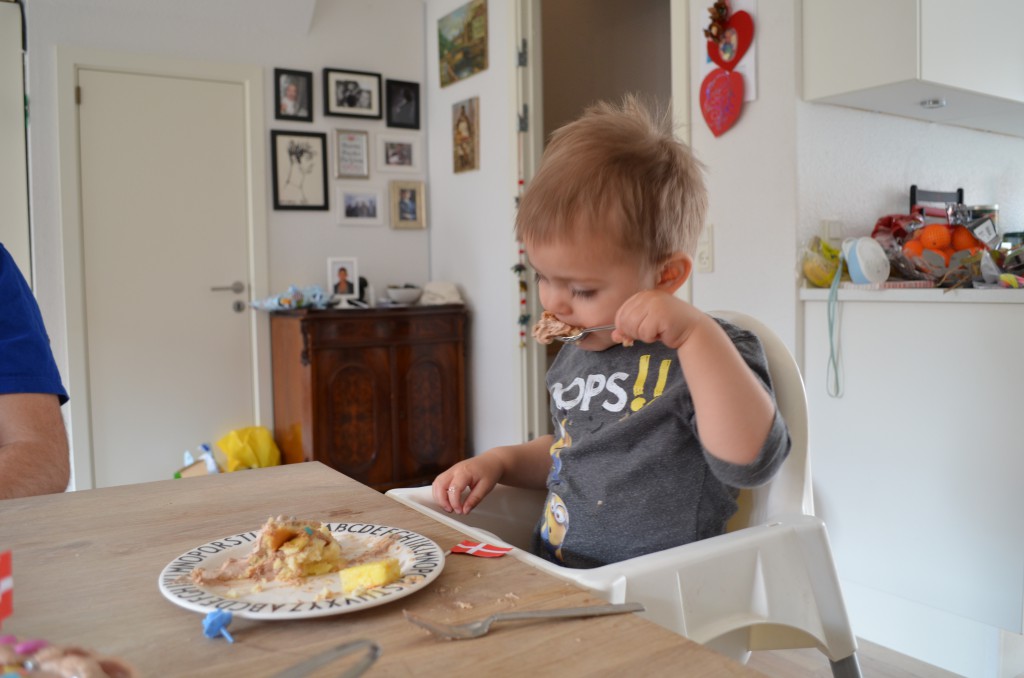 I made two layers: custard, pineapple and nutella cream, banana 🙂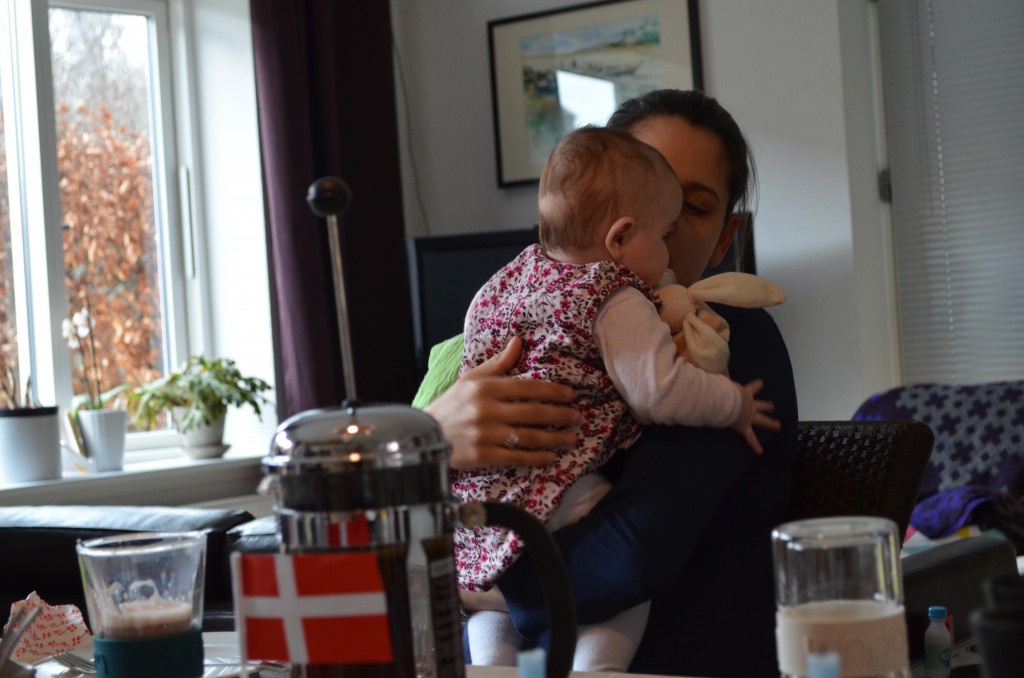 Poul has amazing selfie skills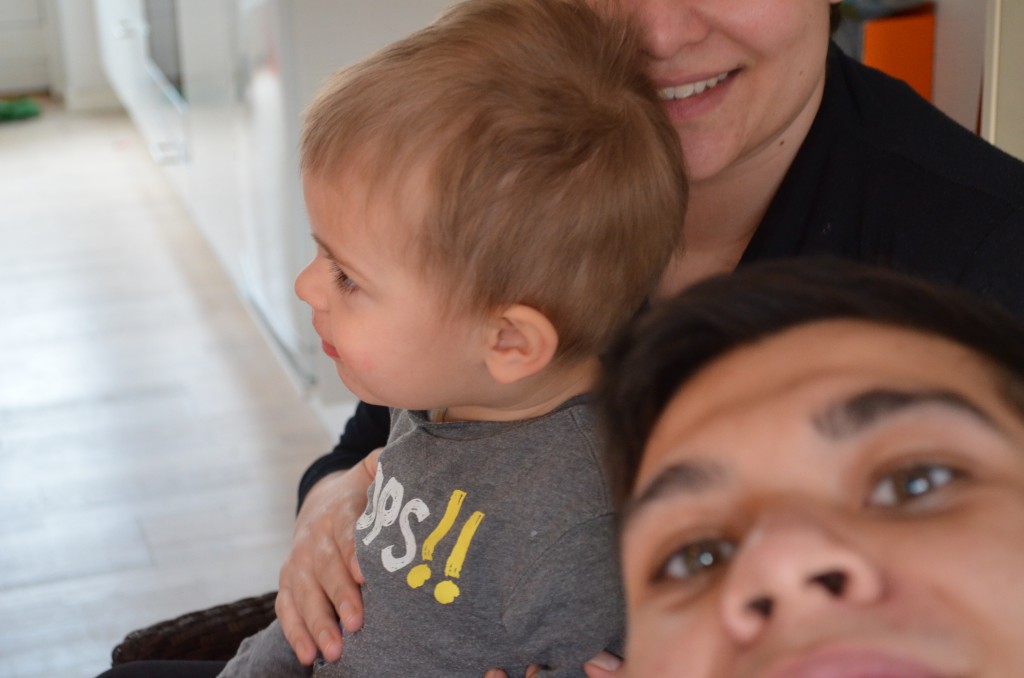 Poul handling a baby like a BAWS.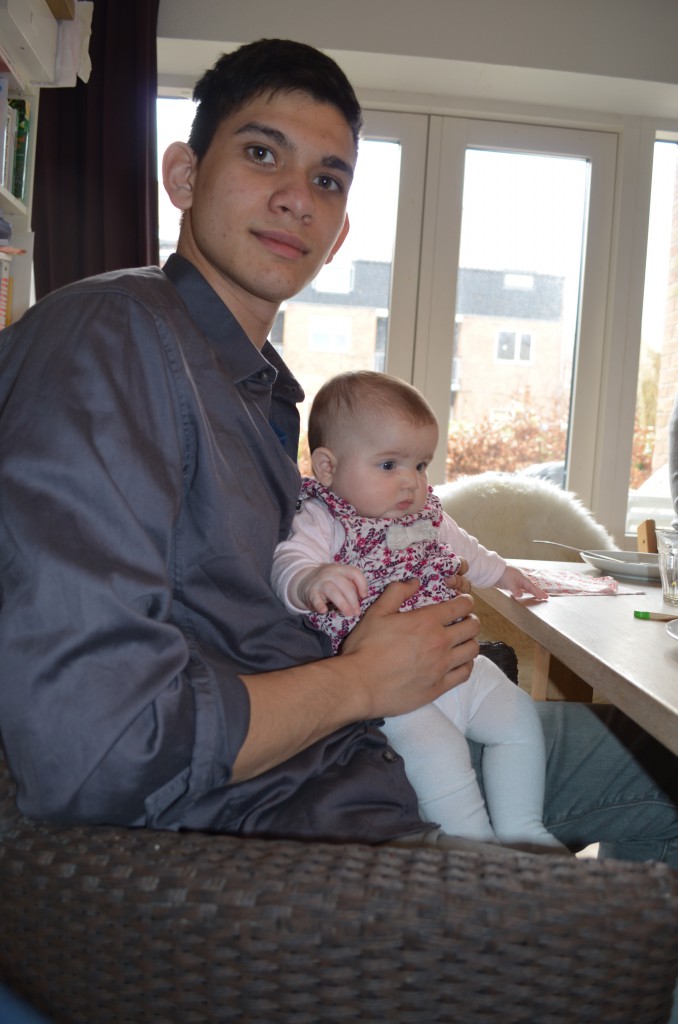 Christian had a lot of questions and looked perplexed over alot of things!