My dad was in Denmark earlier this month, and so since he wouldn't be in Denmark on Viggos birthday, which is today, March 30th him and Masha invited us over and they had planned a lovely little birthday celebration for Viggo, who was absolutely extatic.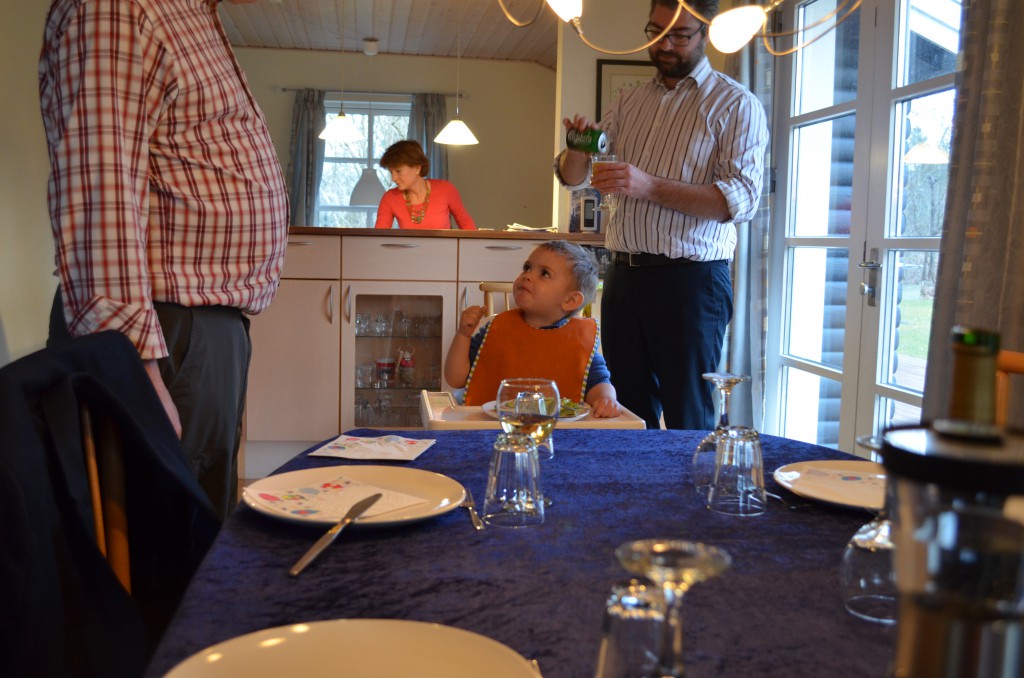 Viggo is a Rosenberg – of name and temper, and so when he is hungry he waits for no man
---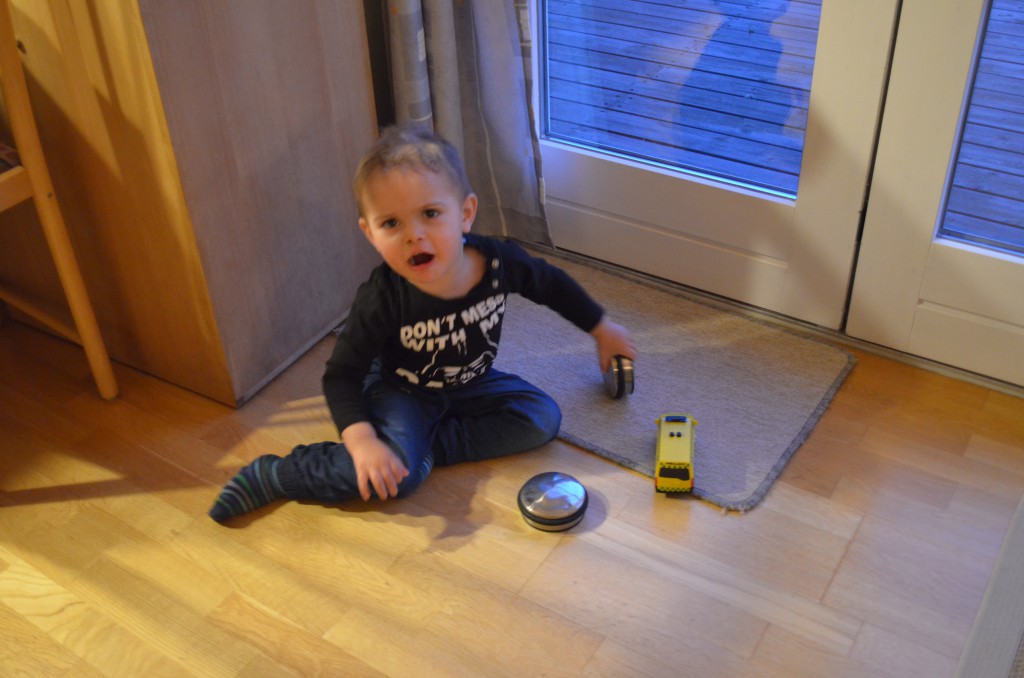 The second he entered the house he spotted 2 little gifts on the counter and immidiately opened them. 1 was an ambulance, the other a policecar – he squeeled with joy!
---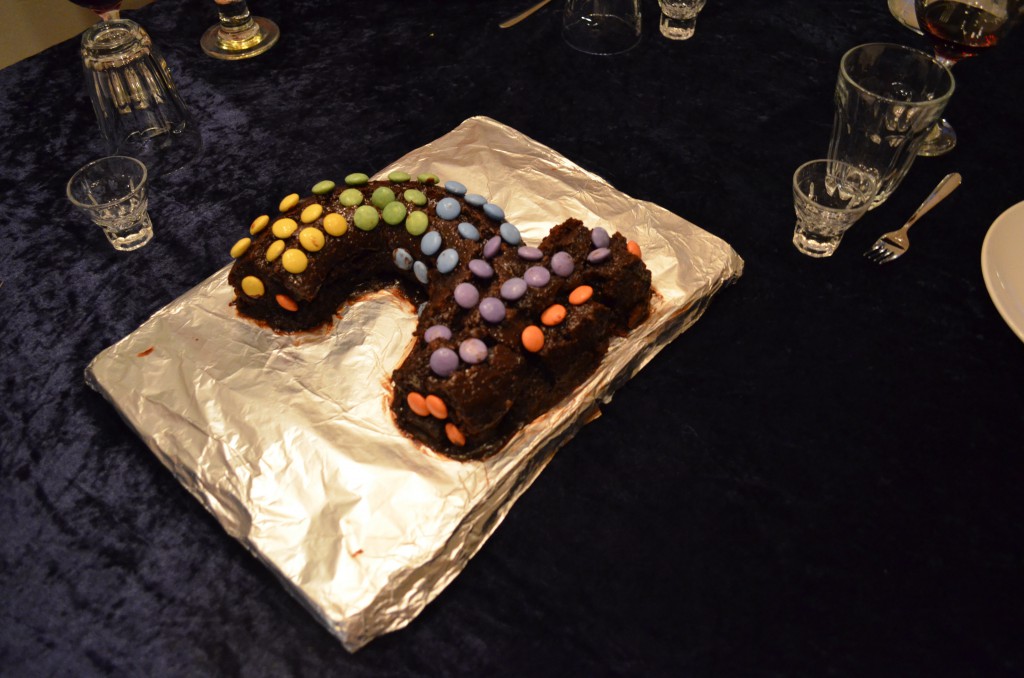 Masha made a lovely chocolate cake shaped like the number two!! Viggo mostly just liked the smarties on top!! 🙂
---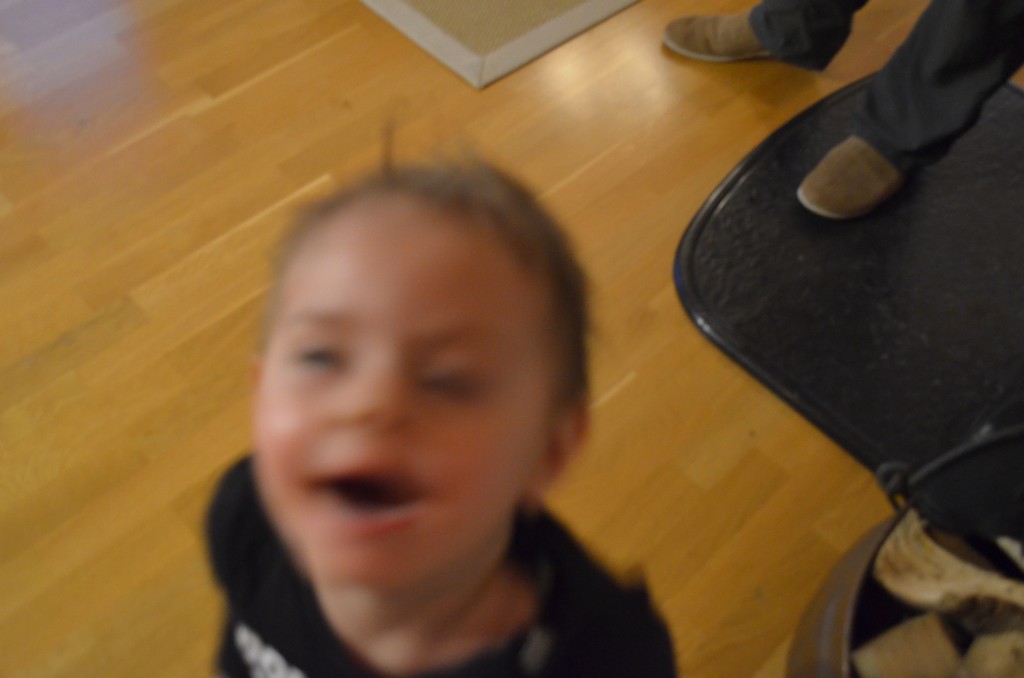 Viggo was just  blur of happiness. It was difficult to get a sharp image as he was jumping for joy and running about.
---
Masha used candles that needed to be blown out several times!! Which was funny and a little frustrating!
---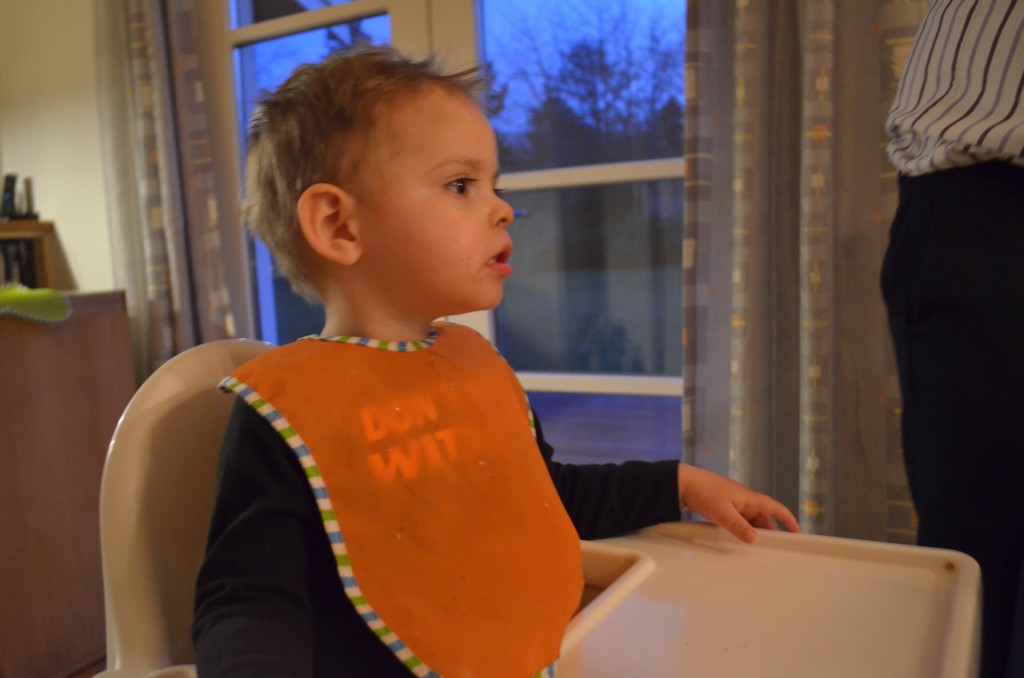 Viggo waited (im)patiently for his cake!
---
For a toddler, eating cake and ice cream is a messy affair:
---
Viggo demonstrates an alternative way of eating cake.
---
I don't know how you eat your ice cream – but Viggo eats his a fistful at a time.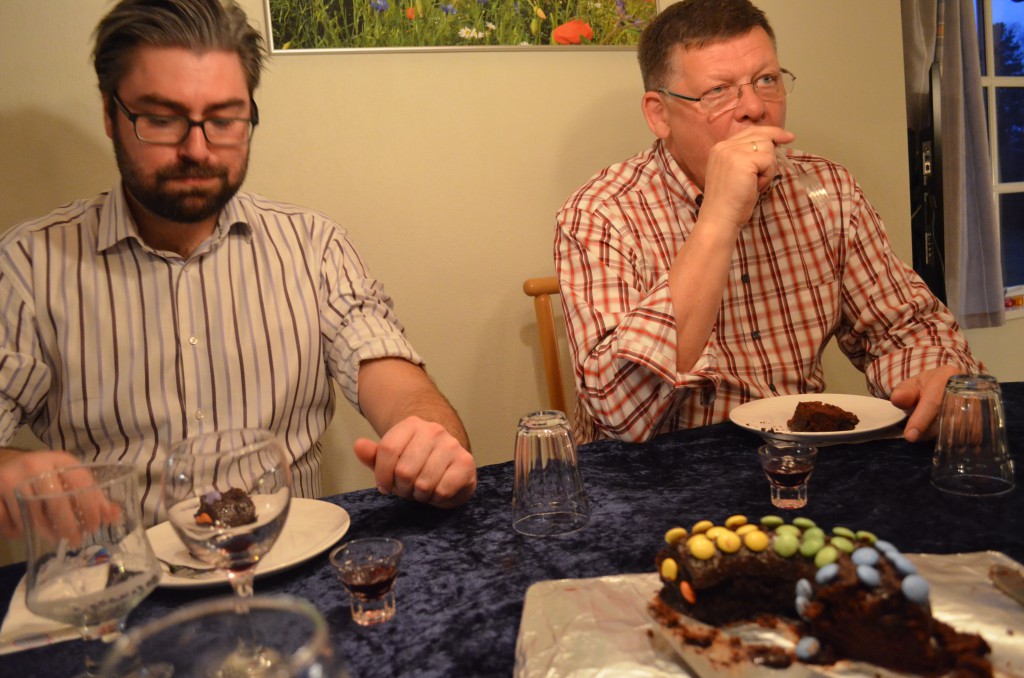 Viggos dad and morfar had a moment of serenity 🙂
---
After dinner morfar and Viggo played their favourite game: Kick the cow!