We spent Christmas Eve at Basse's sister's house. In Basse's family they celebrate with traditional British food.

Viggo is always happy to play with his cousins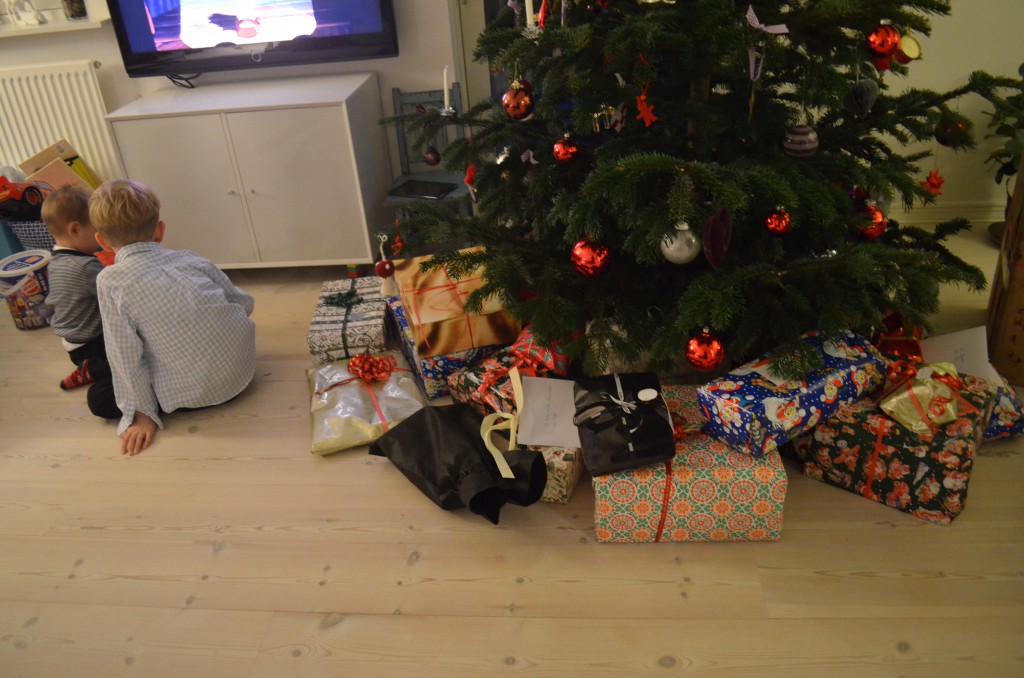 The lovely Christmas tree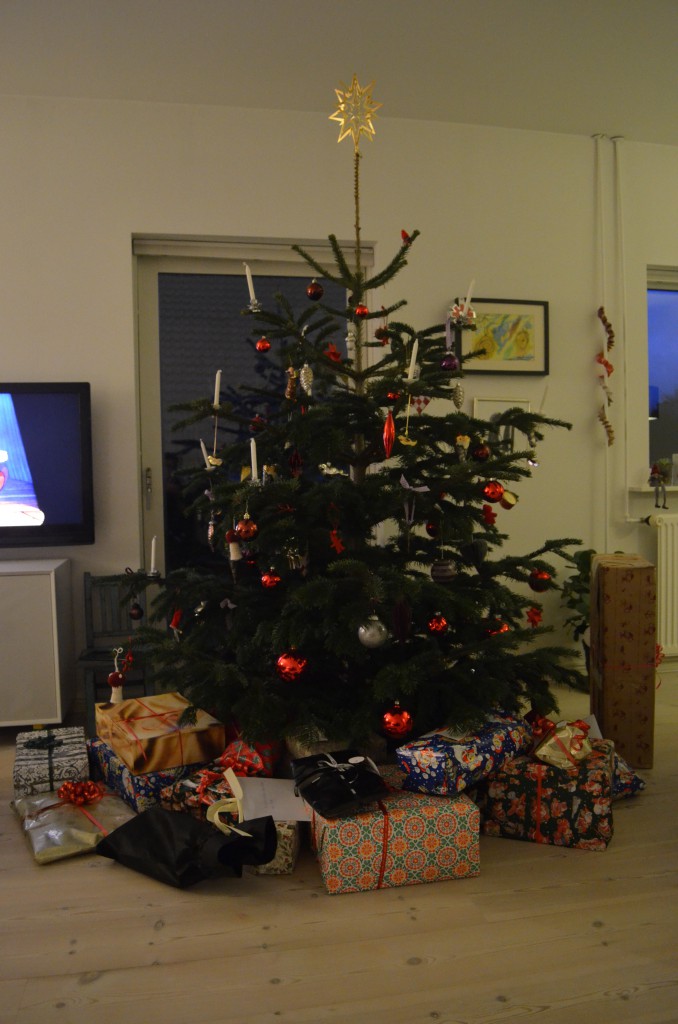 Poor cousin Carl was feeling under the weather and was happy to be on his own watching cartoons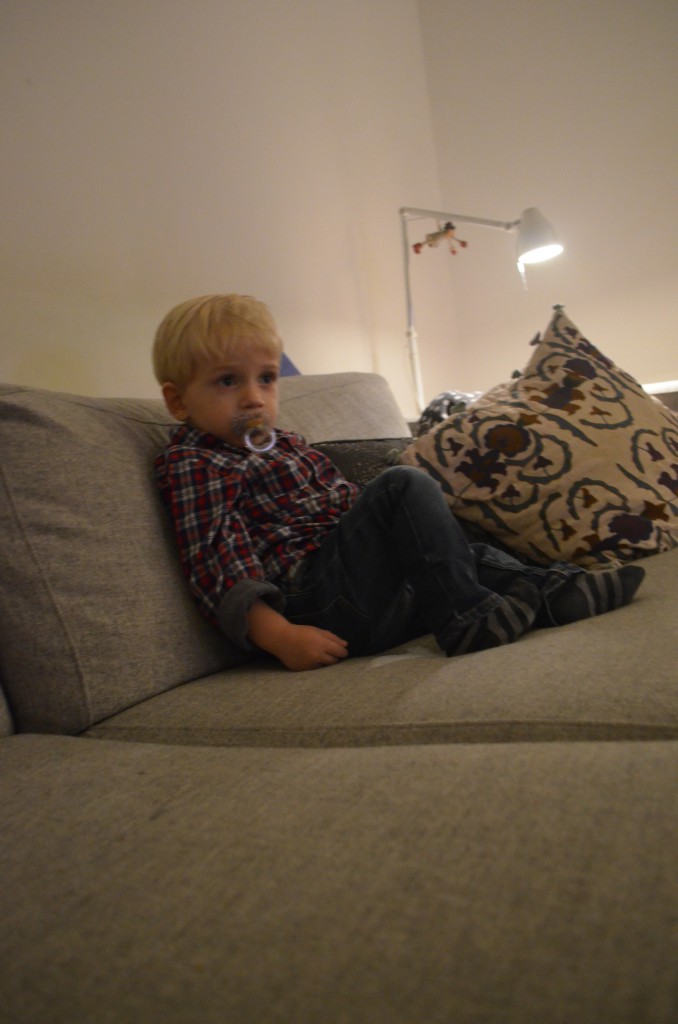 The dress code for the women was black… mostly by accident.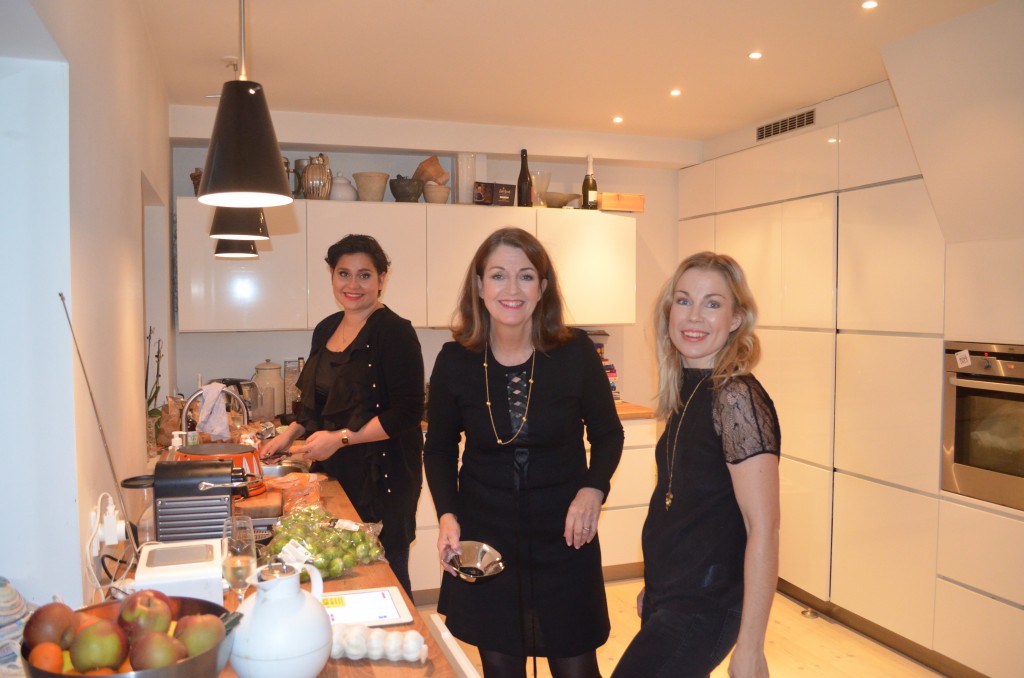 While the women cooked the men and boys watched TV and made sure not to get in to too much trouble! In fact it actually looks like they're all falling asleep 🙂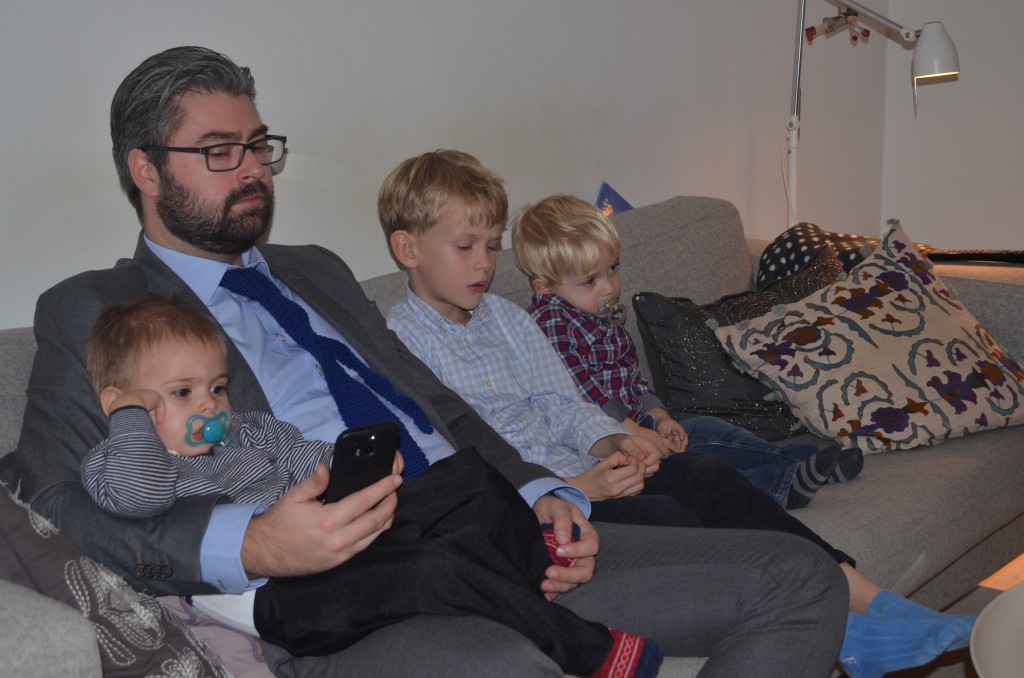 The family gathered to eat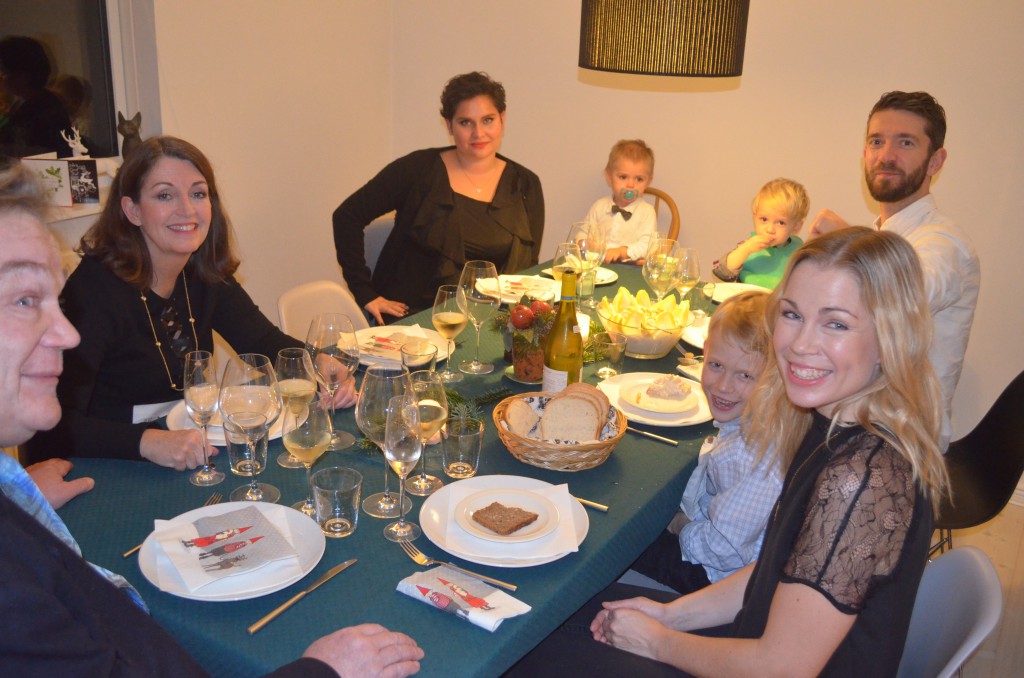 Viggo and his dad – they look loving, but this is seconds before Viggo tugs his dad's beard and slaps him! Oh, the joy of having children 🙂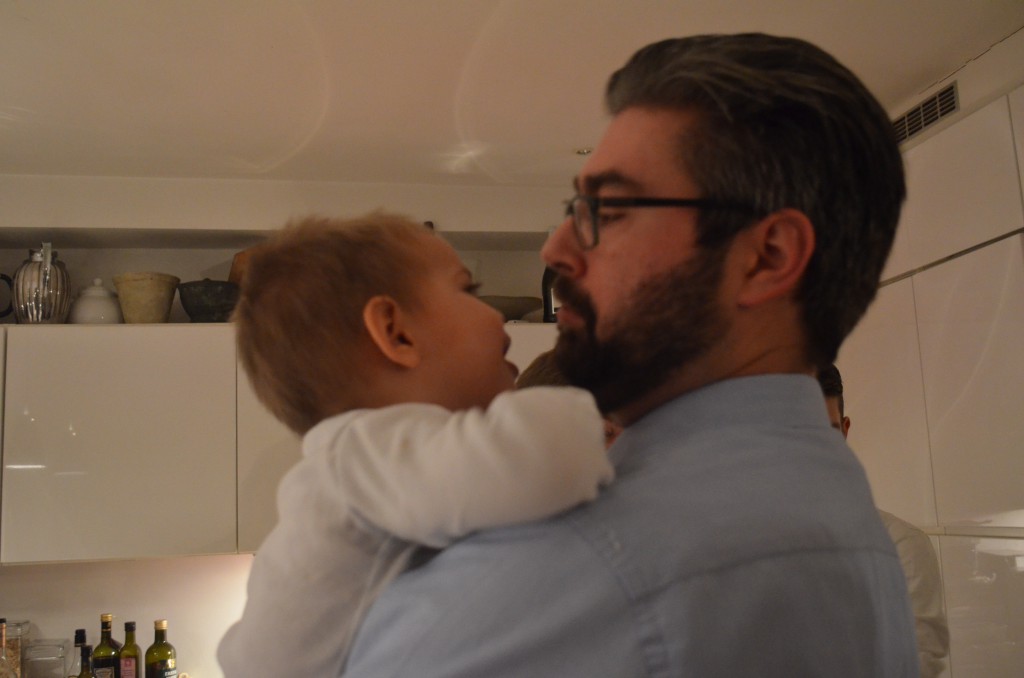 Basse, Viggo and me taking a rest from cooking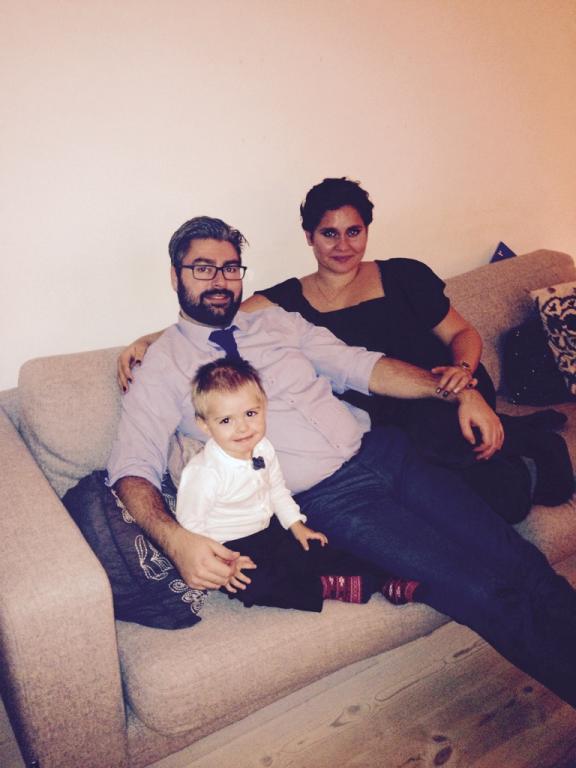 The first time Viggo walked around the Christmas tree: