Basse assembled Viggo's rocking chair and Viggo loves it!!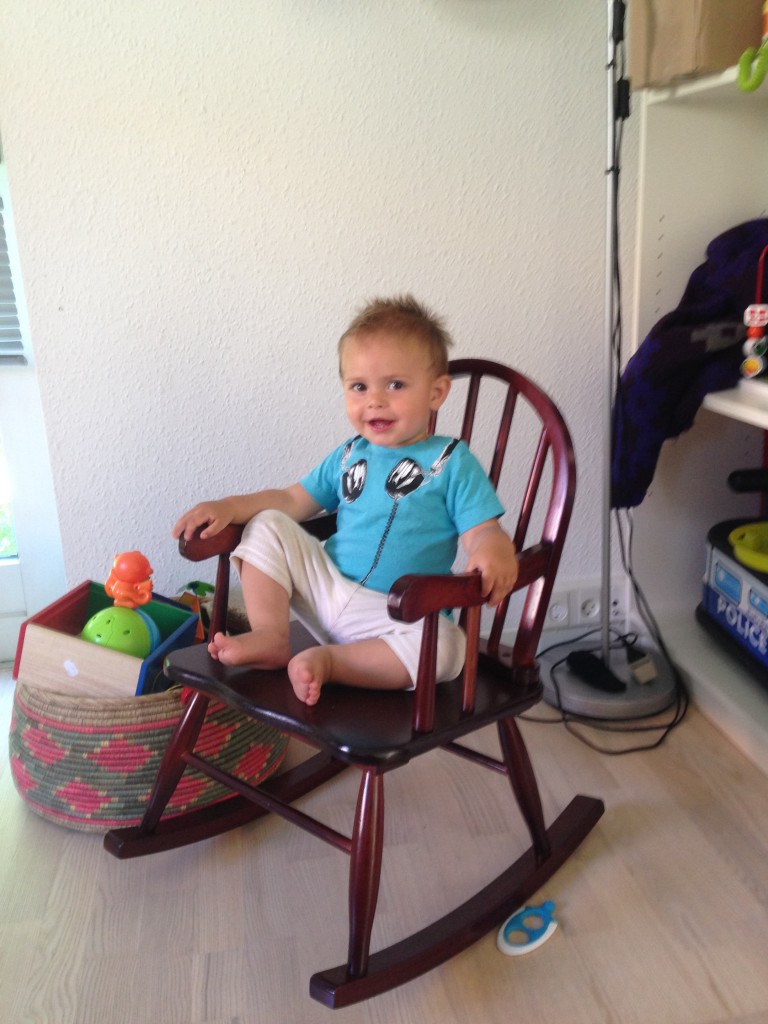 Viggo still needs to figure out the right way to use the chair!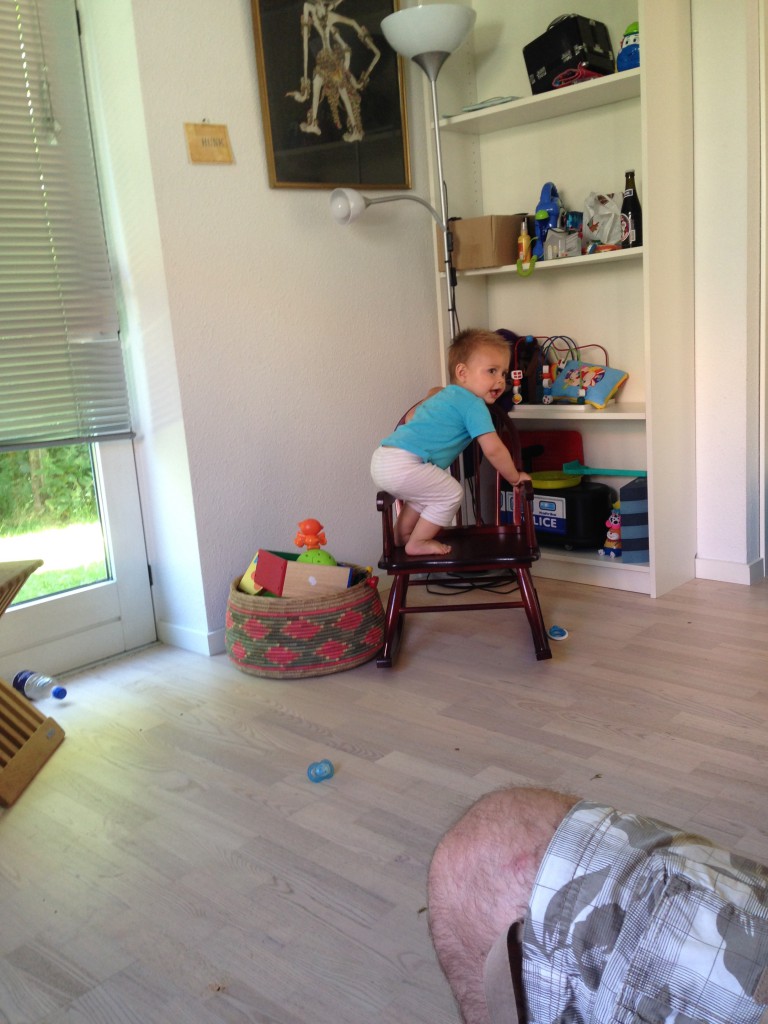 Basse wanted to try fish and chips, so we went to Rungsted Marina to get some and we all liked it!! Alot!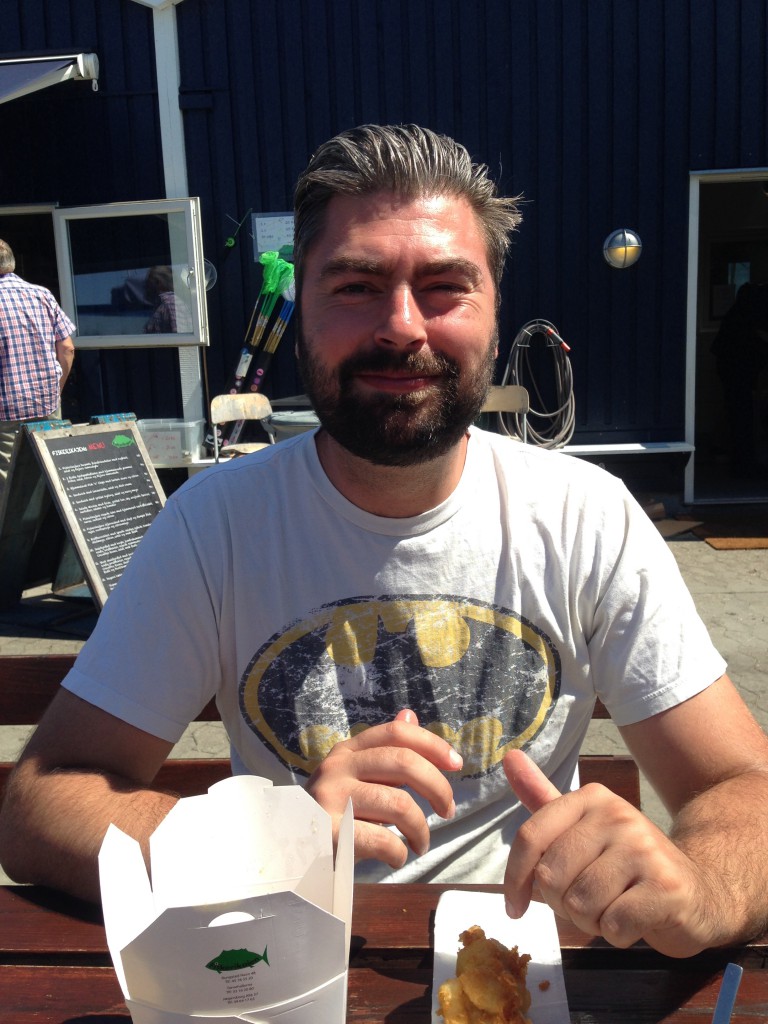 Viggo was maybe a bit to fond of the tartare sauce!!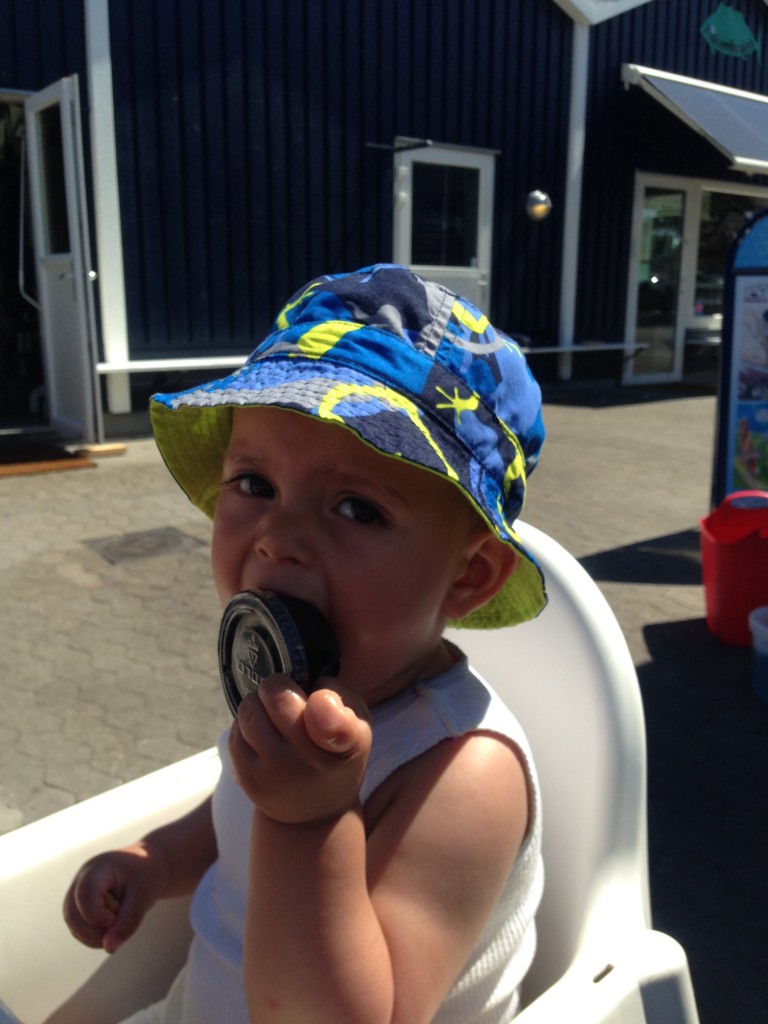 Its important to remember to drink alot of water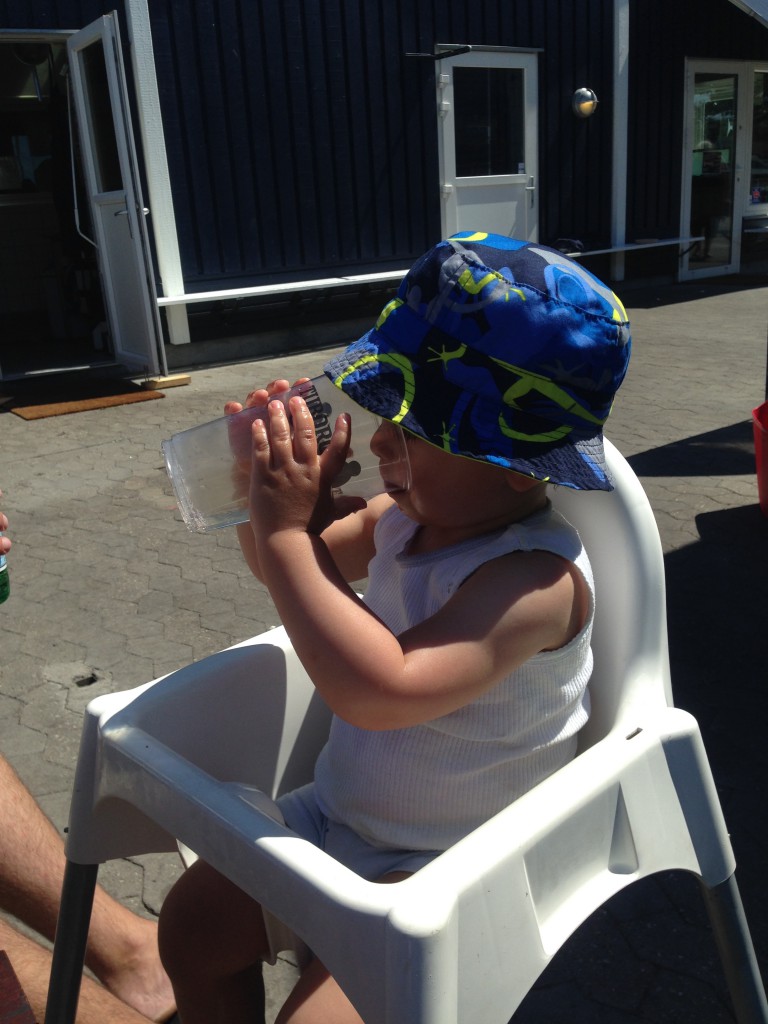 In the evening we went to Lynge were my mother was celebrating her birthday. Viggo looooved the strawberries Susanne, Martin and Christian have in the garden.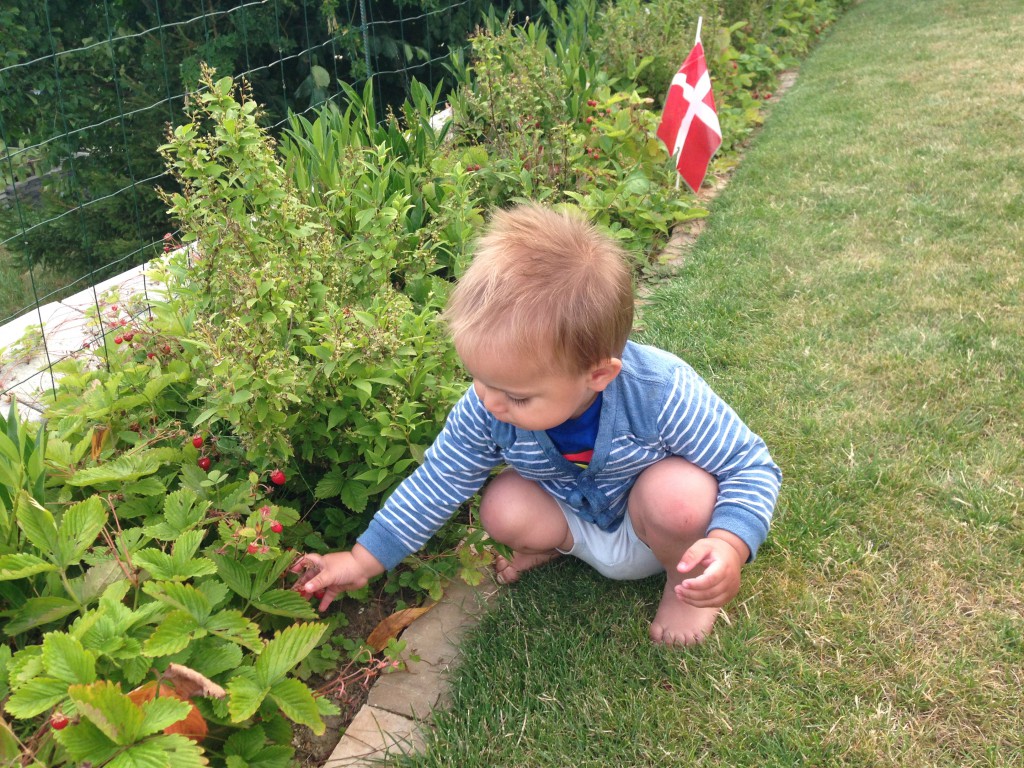 Viggo loved picking and eating them… I think he liked the eating part the best!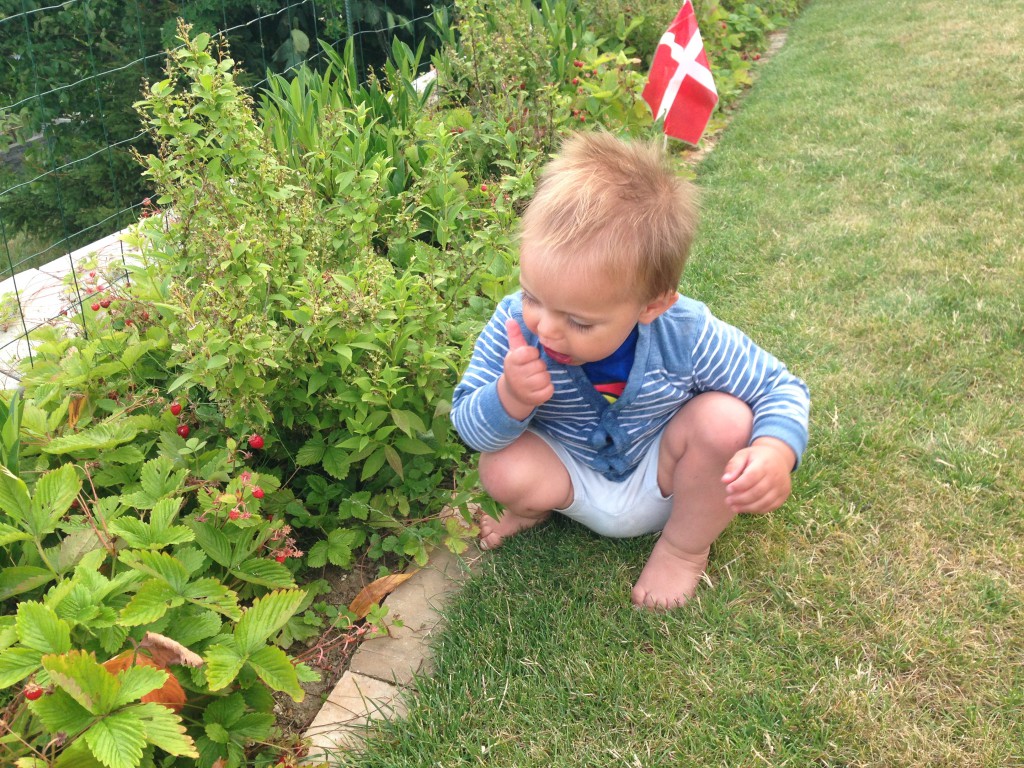 But eating the strawberries was a bit tricky.
The weather was great and the sky was beautiful!