Moving is alot of work! Especially when you have as much crap as we do!! We definitely could not wait to move from our 1 bedroom, 59 m2 apartment to a 3 bedroom, 108 m2 house with a garden! A huge garden!!
Before we moved we had to make sure that we had packed all the necesseties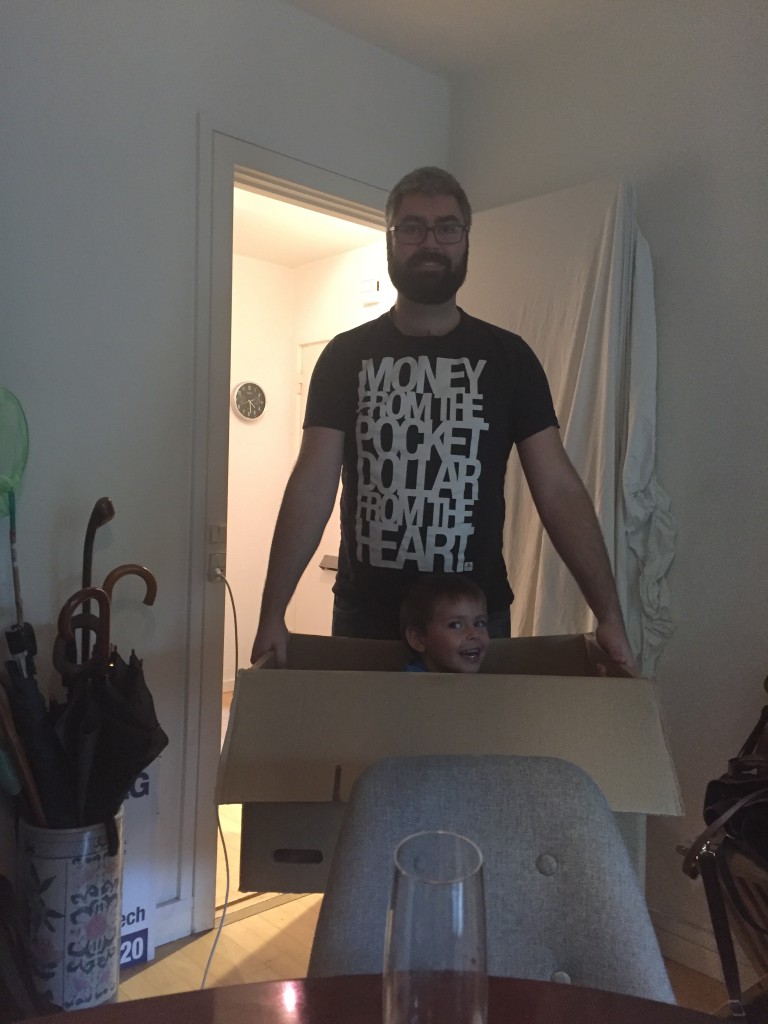 Viggo's new bedroom: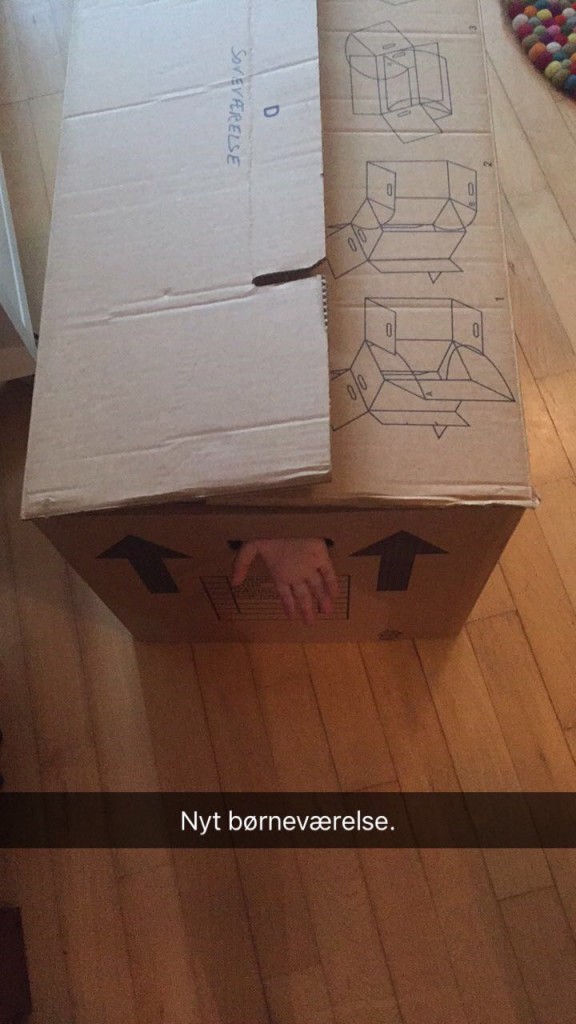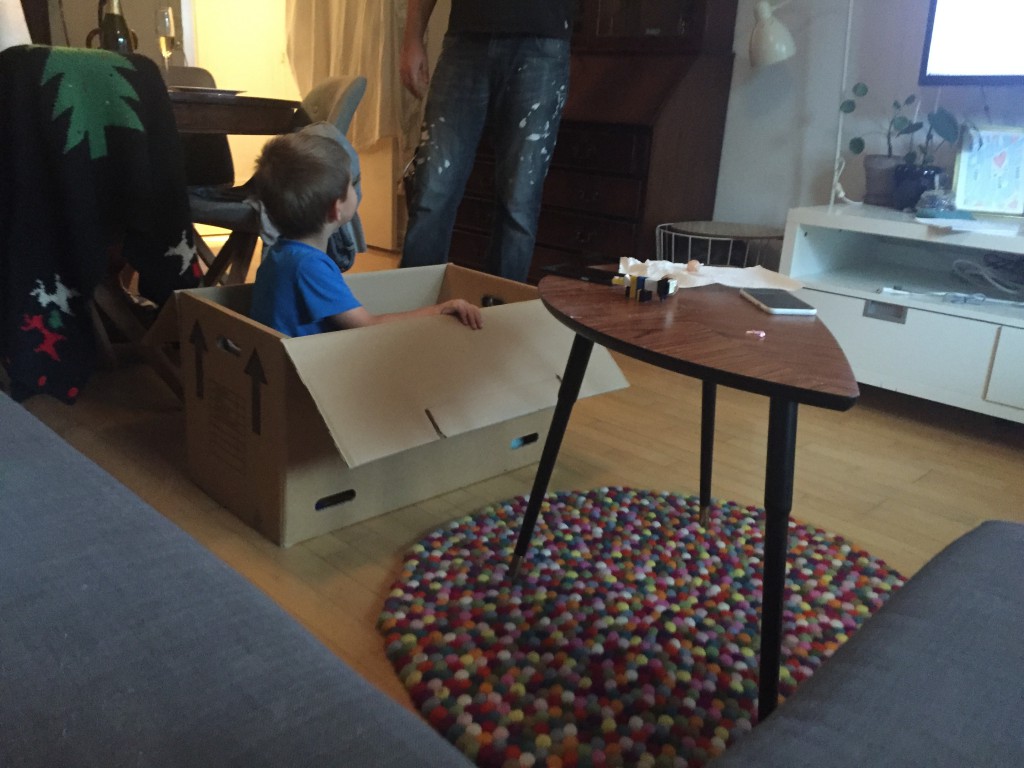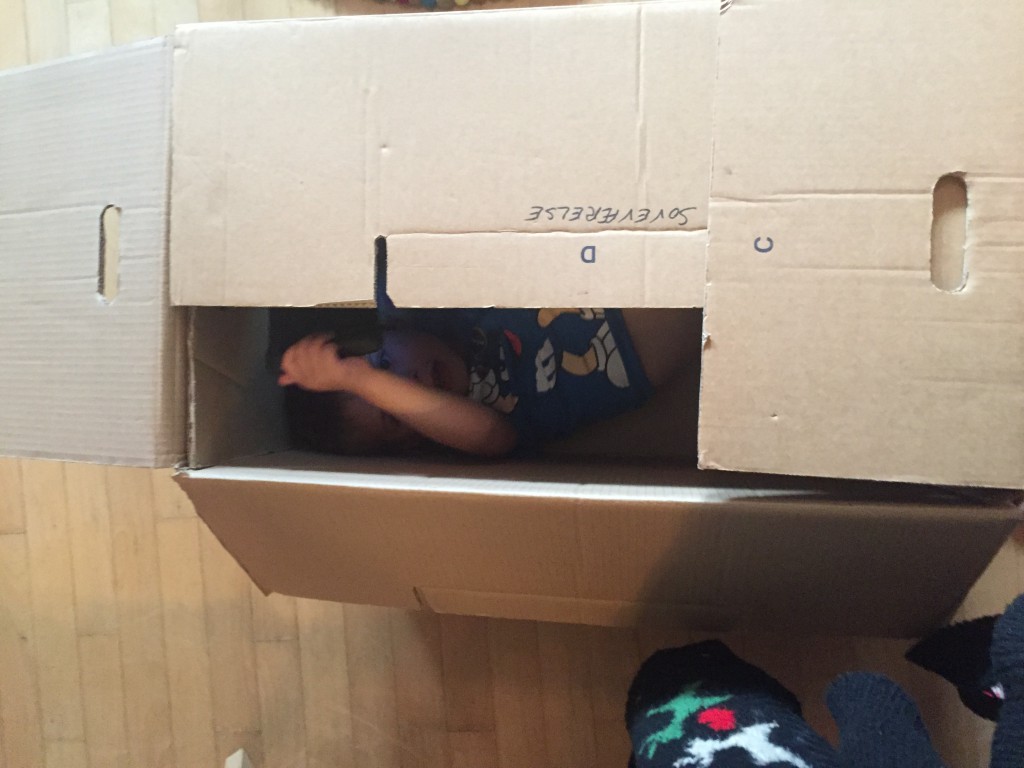 Apparently Viggo interpreted moving madness as carte-blanche to crawl on furniture!