Viggo's uncle turned 19 so the whole family went to Hagelundsstien to hang out
Viggo is a big boy now, so he steals peoples chairs.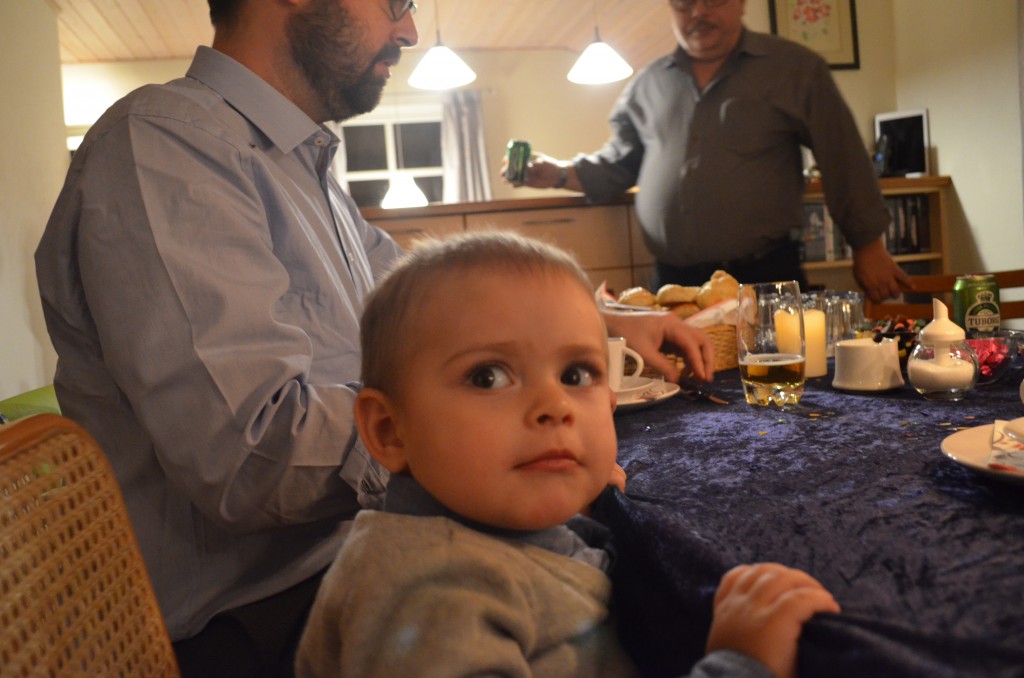 Viggo's cousin Elisabeth came along, even though she was only 1 day old!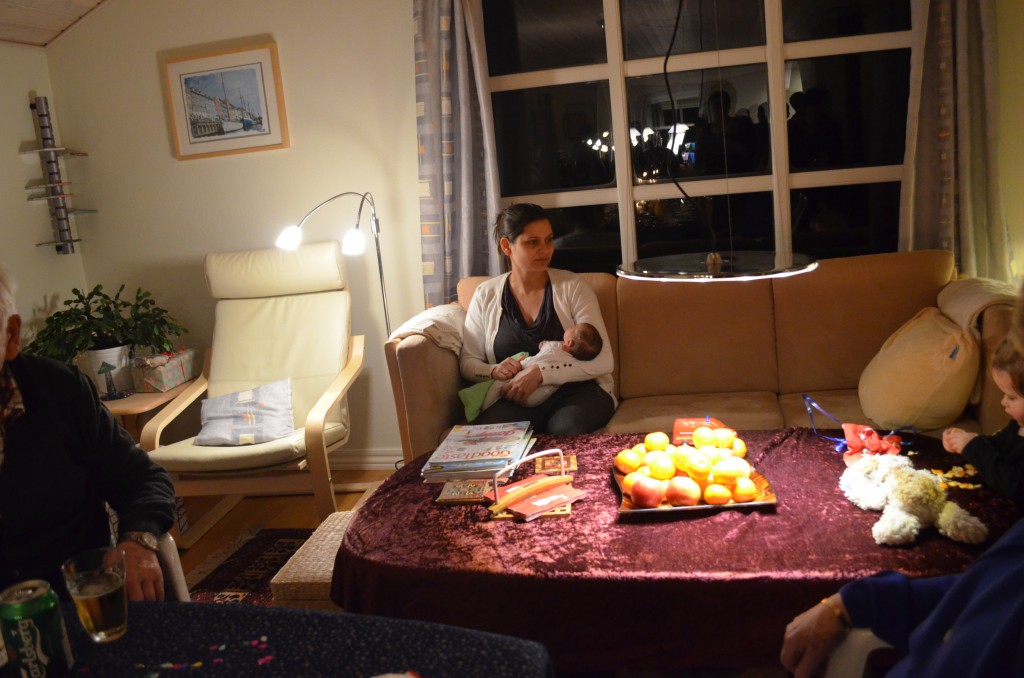 Viggo screamed until I put him down and ran over to his Antie Godmother… Traitor!!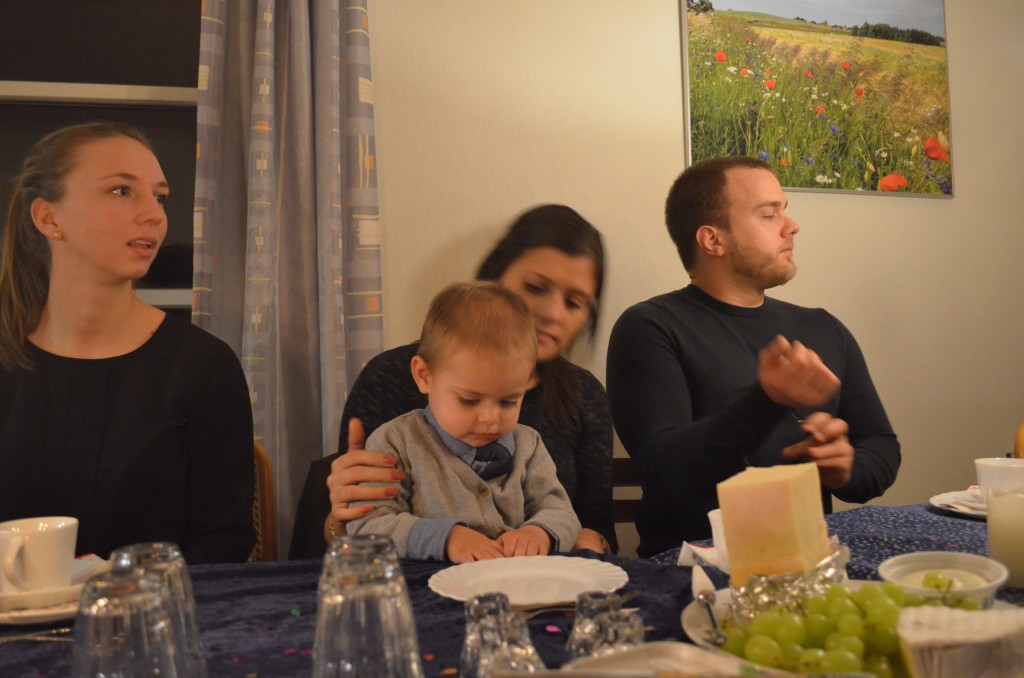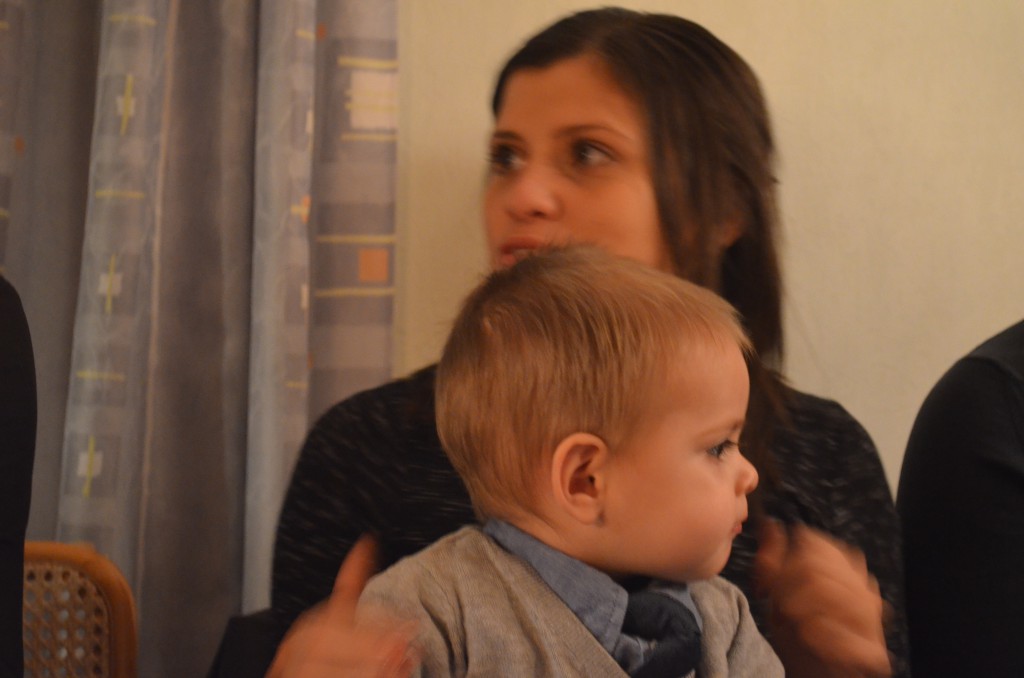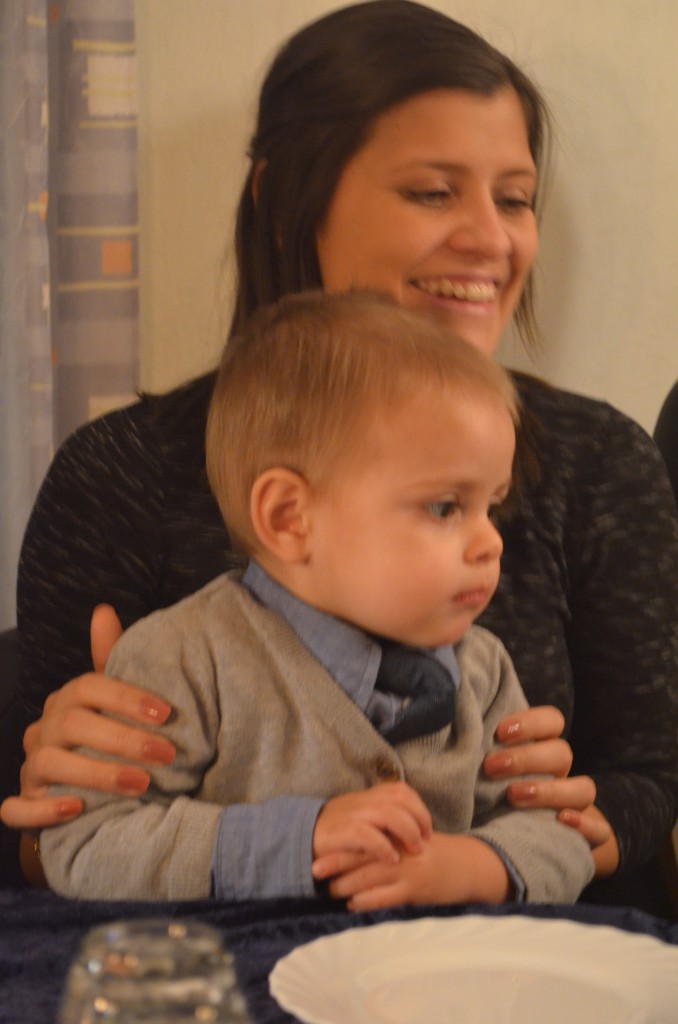 Manja, Stev and Andreas enjoyed Viggo's company. He alo enjoyed theirs… but most of all he liked the food.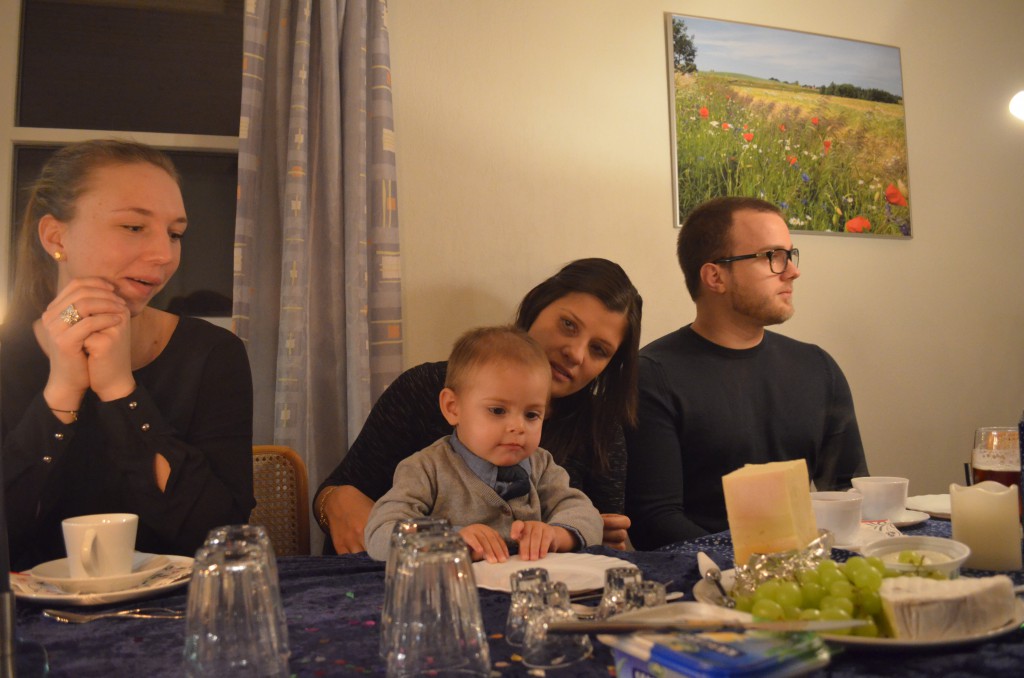 Poul got his birthday cake, that Masha had made… he was happy until he tried to blow out the candles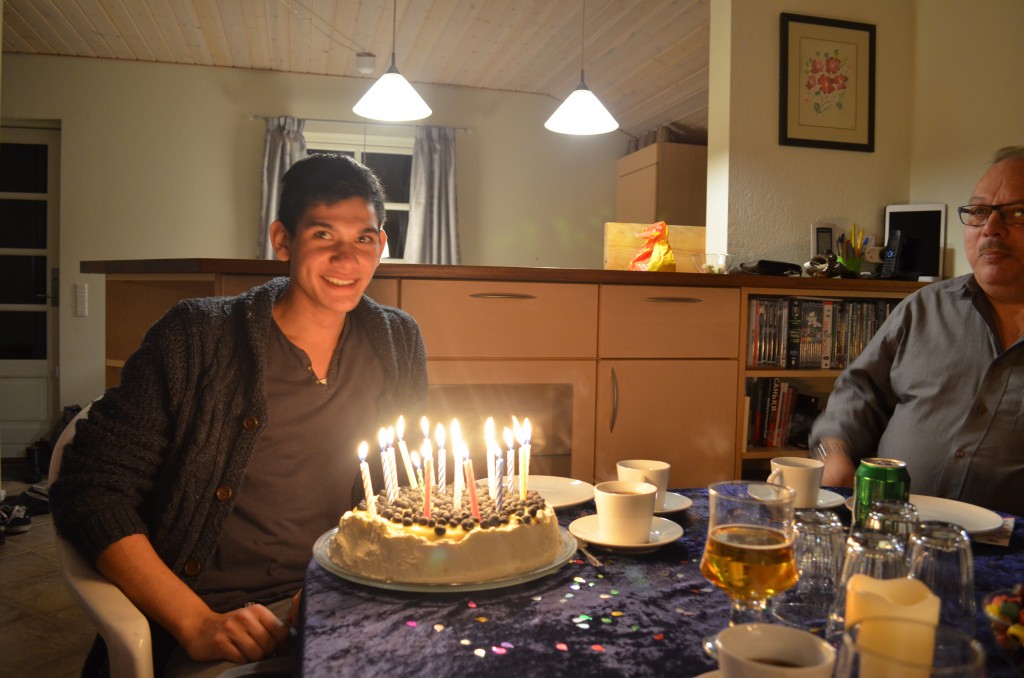 Masha loves all the babies! And Christian is the kindest brother and cousin!!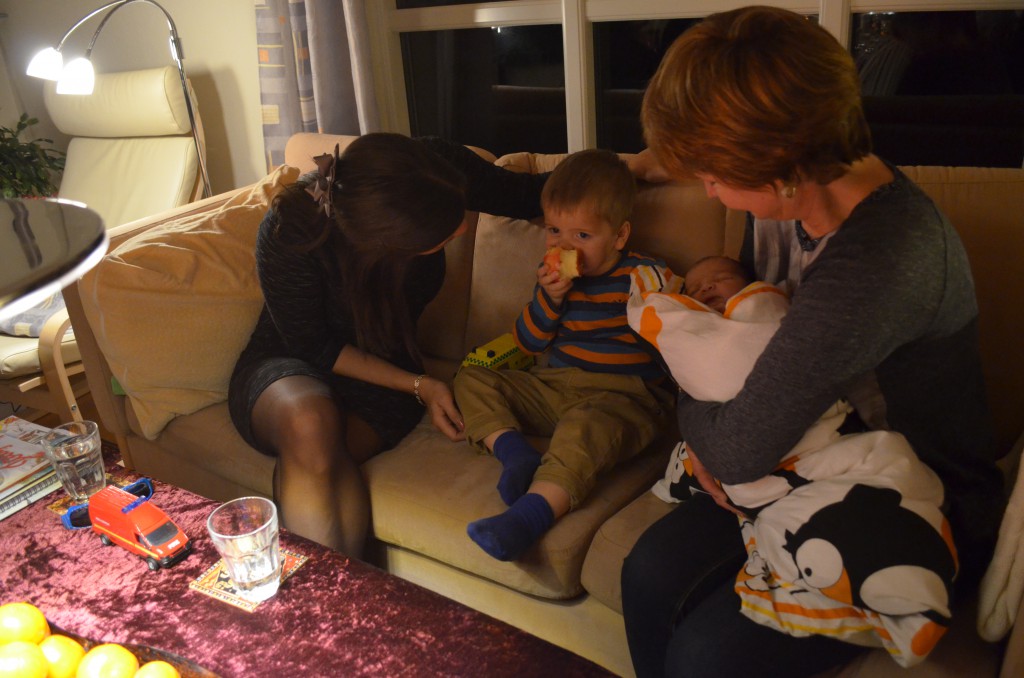 After his 5th try at blowing out the candles Poul stopped smiling!!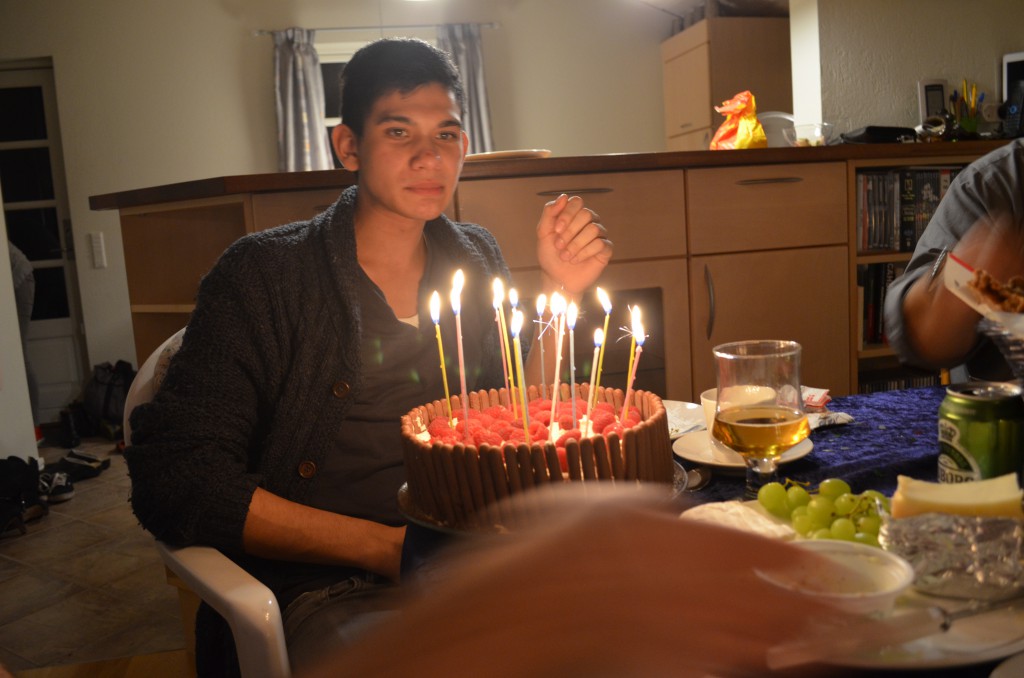 But he could see the fun in it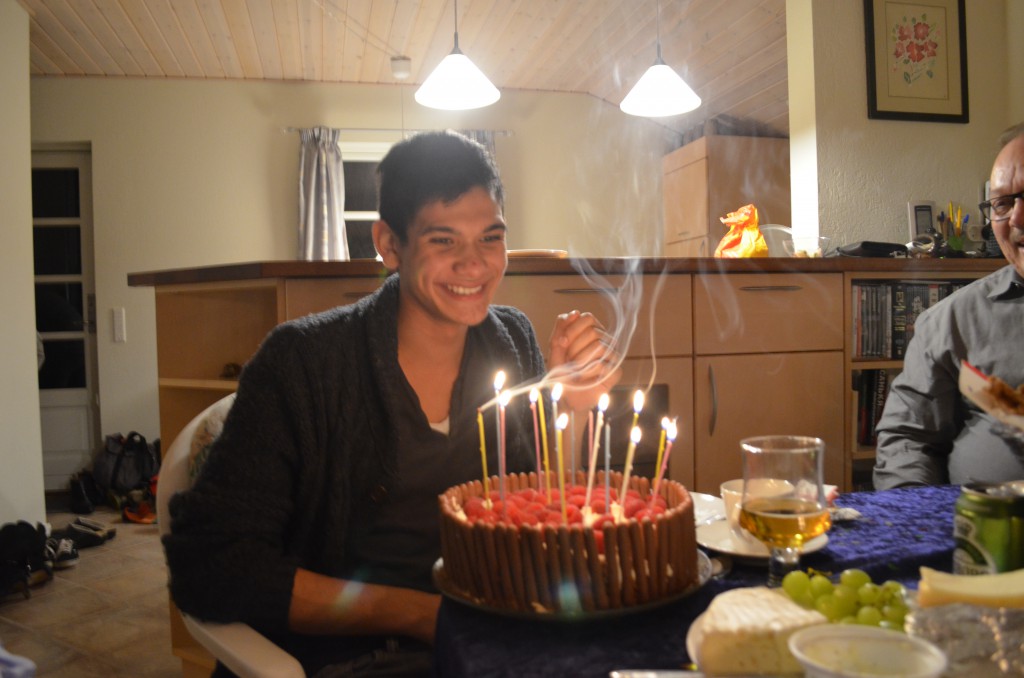 Well, he was unimpressed, and amused at the same time!
Viggo and his dad kept an eye on everything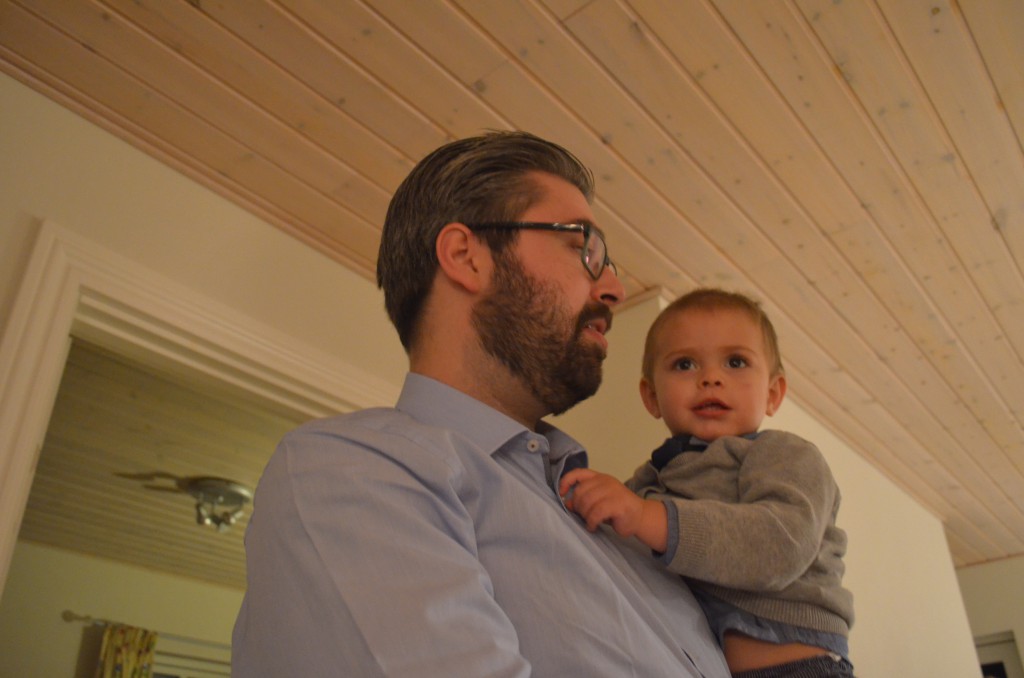 Moster Stephanie taught Viggo where to steal blueberries from