The day before Christmas Eve, Basse, Viggo and I went up to Hagelundsstien to spend time with Far and Masha. Stephanie and Andreas came, so it was extra hyggeligt!!
We came up in the afternoon and spent some time just hanging out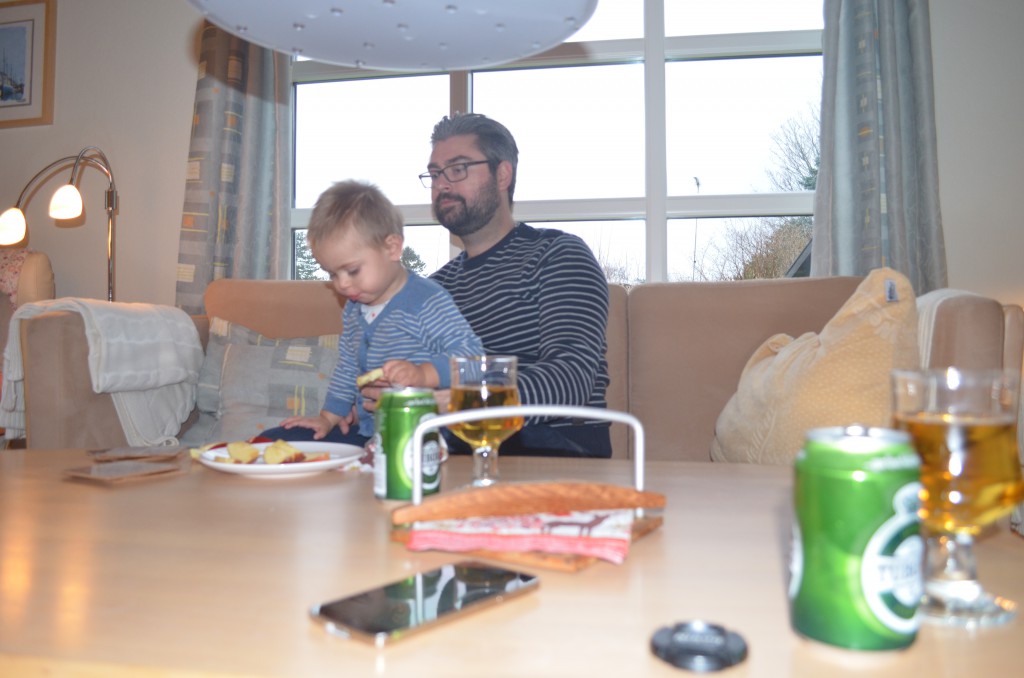 Far and Masha recieved quite some Christmas gifts, also we decided to give each other gifts, while we were together.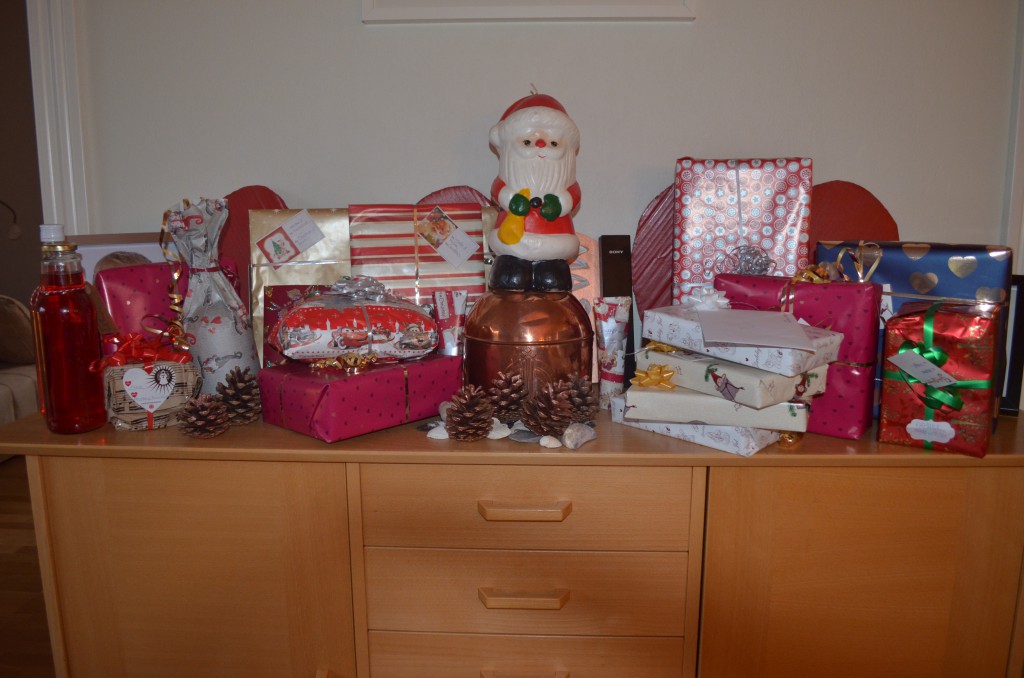 Masha had decorated the table and laid out Christmas treats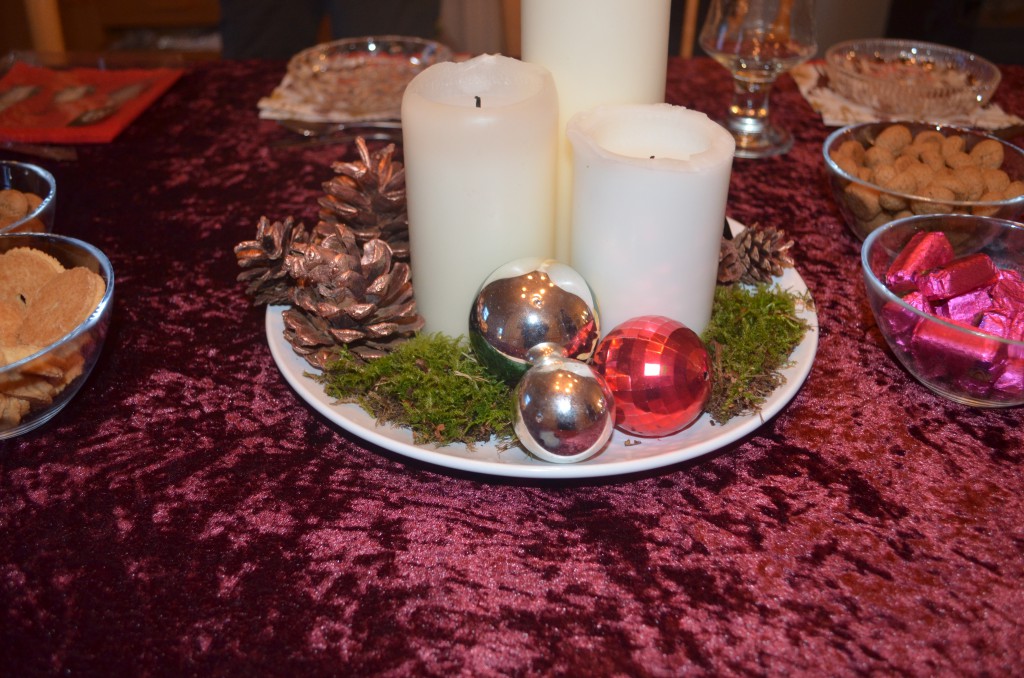 Viggo was pretty happy with the Christmas treat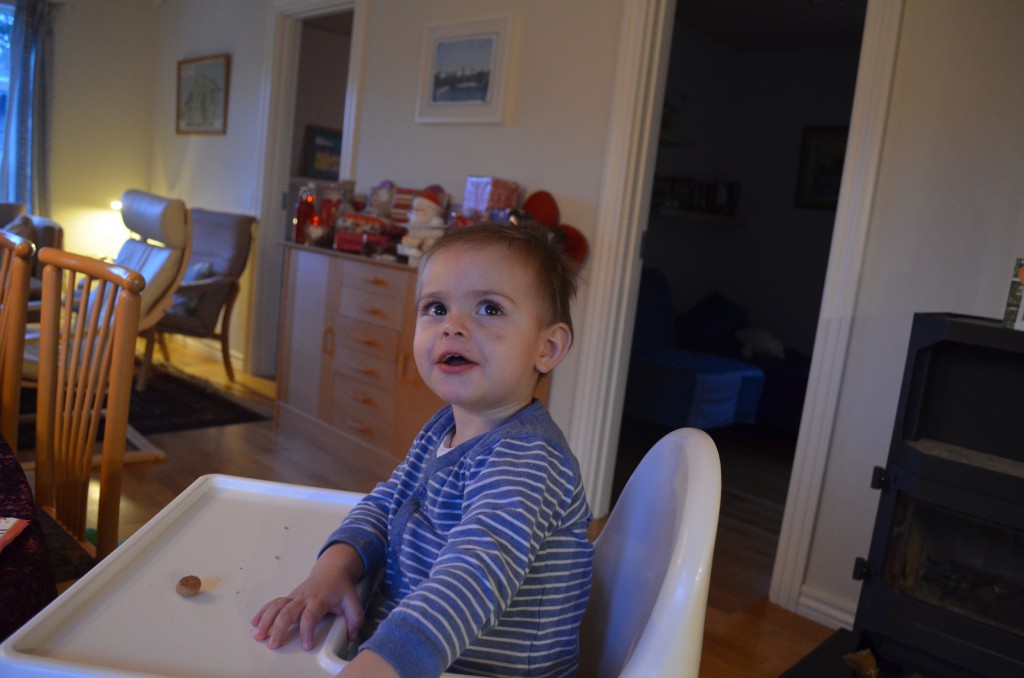 Far made a very strong Gløgg!! So we all kept warm while we hung out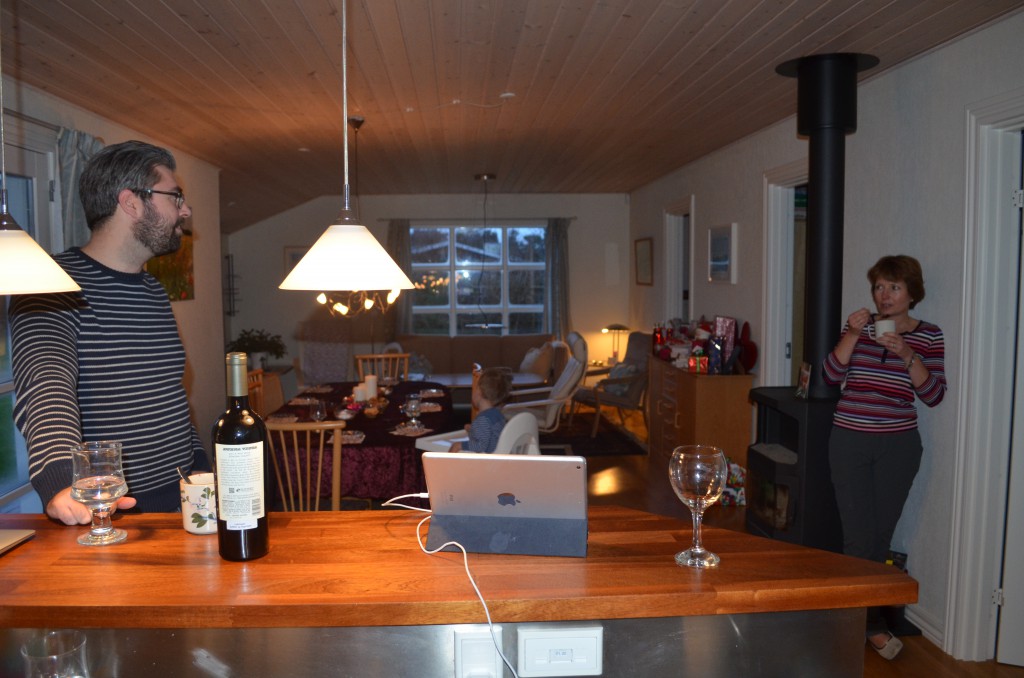 Masha bought an entire duck, which far was quite proud of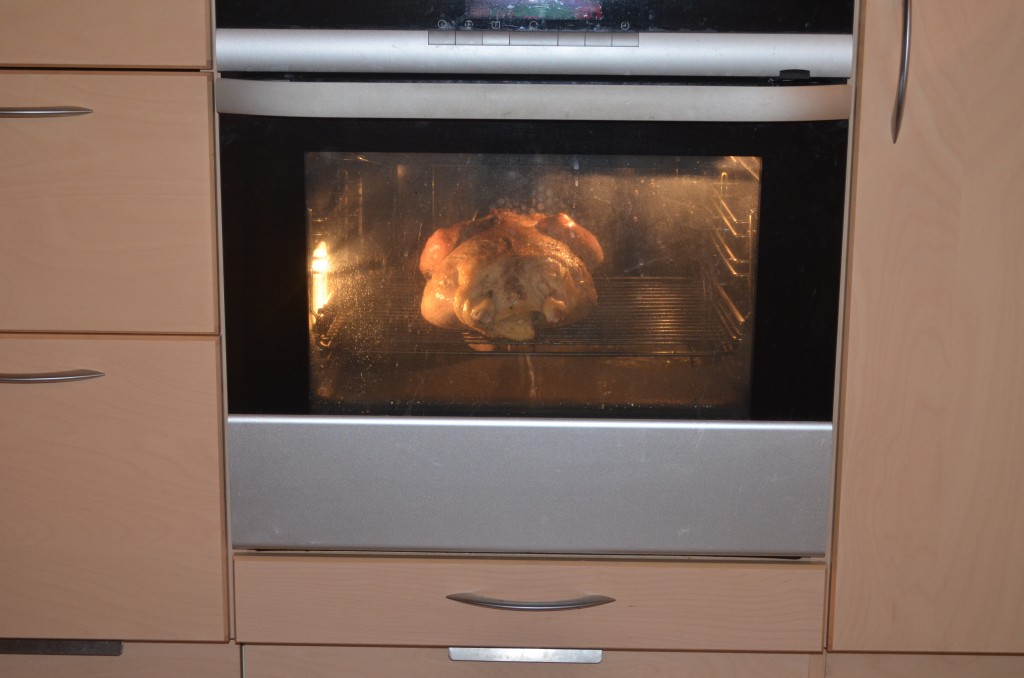 Viggo had gotten him self a black eye just before christmas. His mum and dad told him not to run around in the sofa, which only made it funner, apparantly. So with full throttle he fell face first on to the arm rest of the sofa.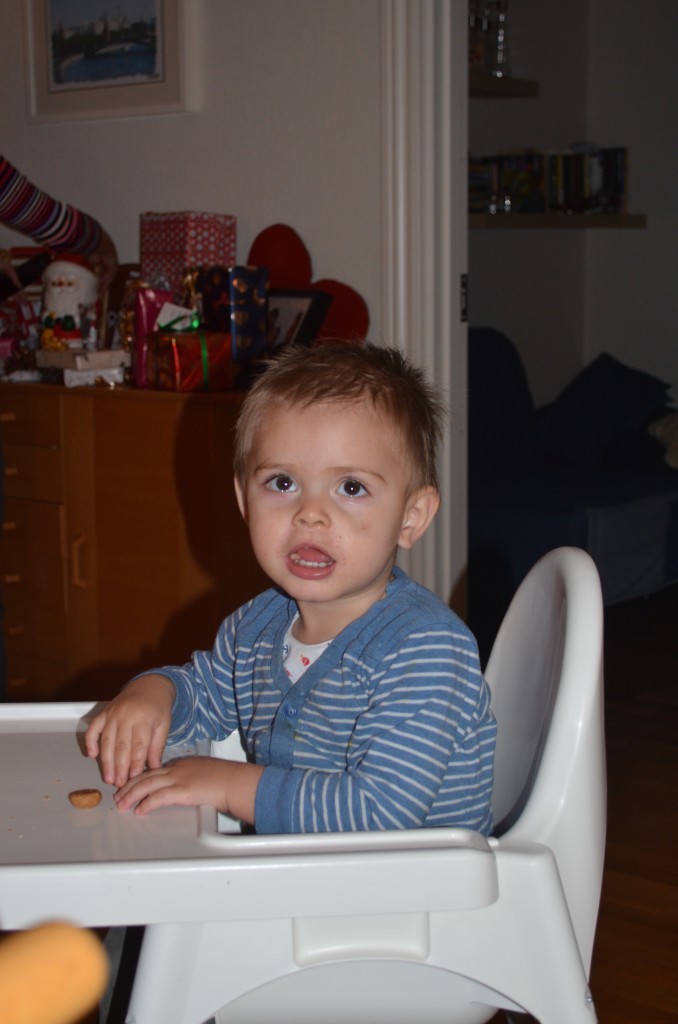 Candles lit, and table set. The Christmas mood is set.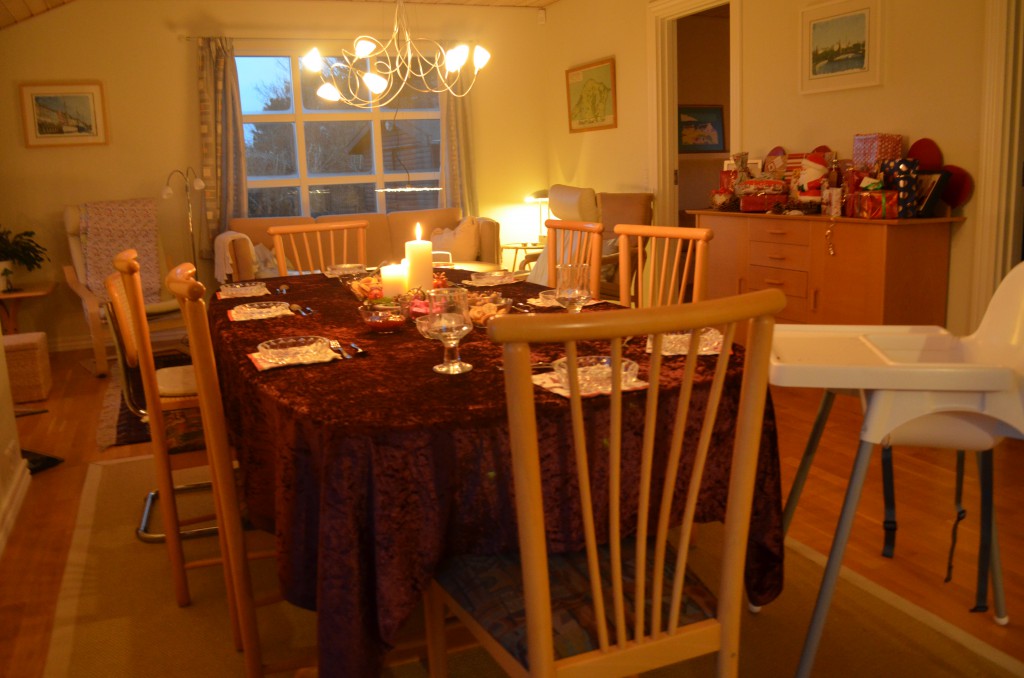 Basse and his father-in-law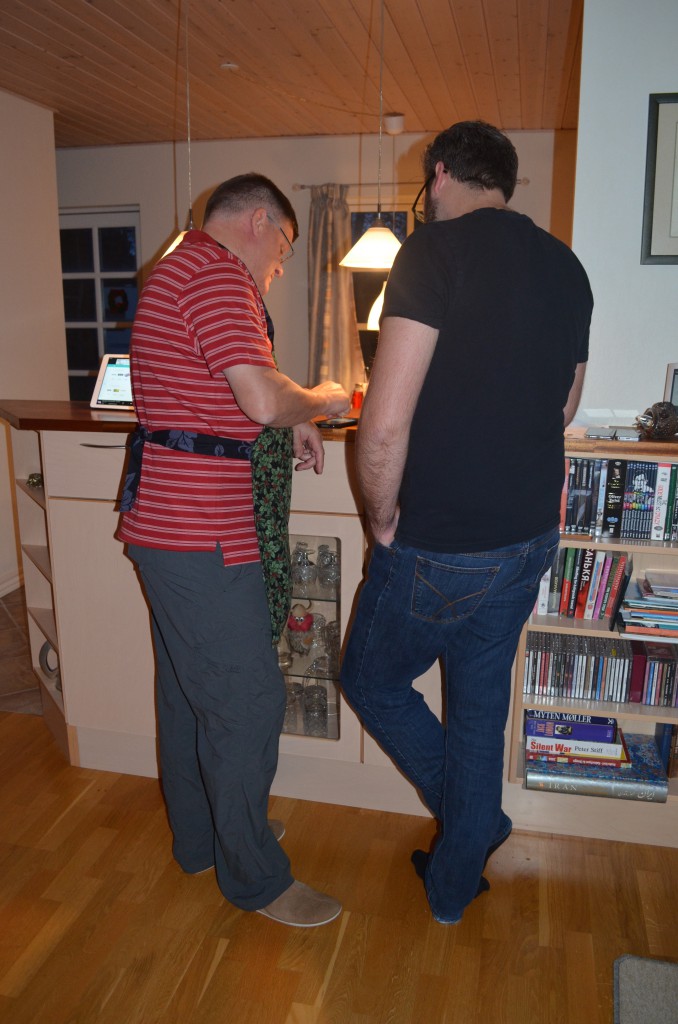 Viggo played with window stickers and Masha did what she always does 😉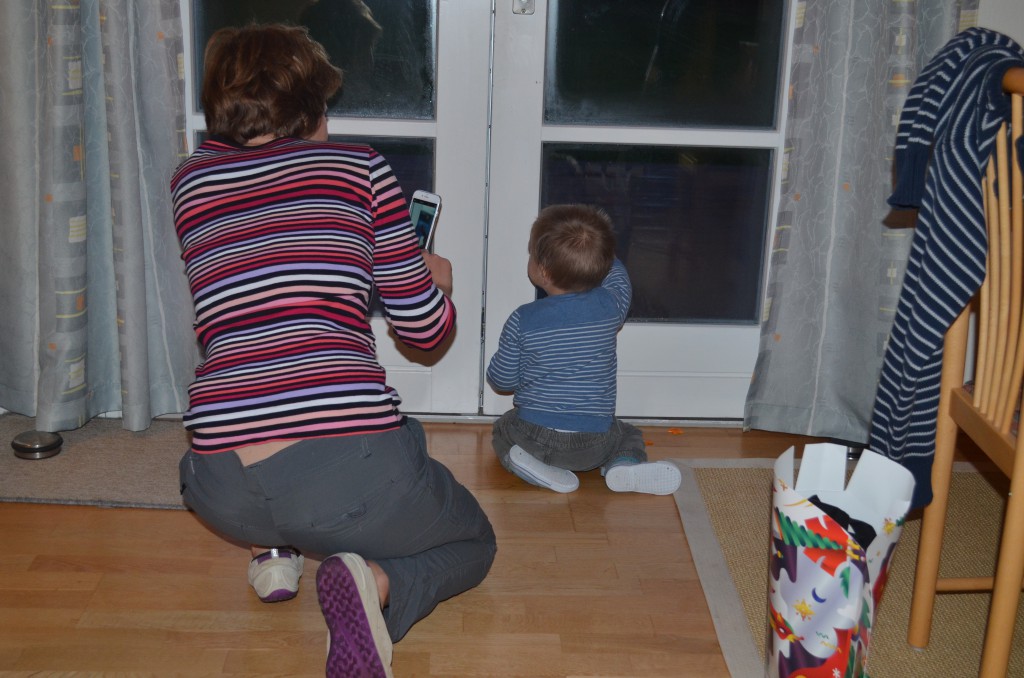 Far was very happy with his apron as he showed everyone… several times…
The kids played on the floor while the grown ups made food 🙂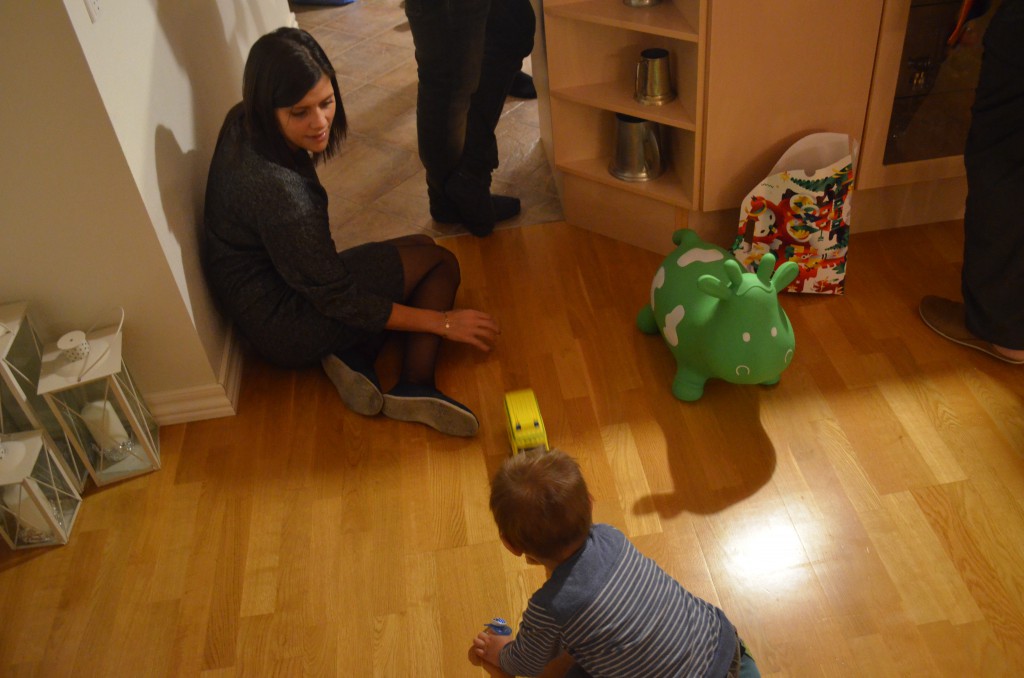 Masha was afraid the duck was dry, so I whipped up a quick gravy while Basse was carving the beast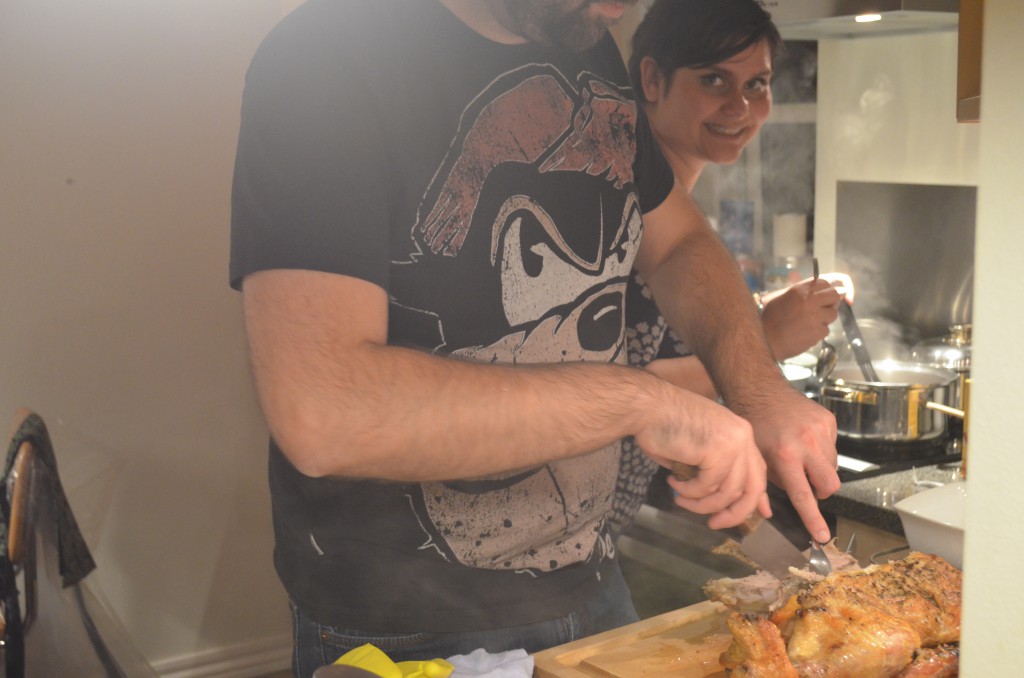 The table and dinner were beautiful