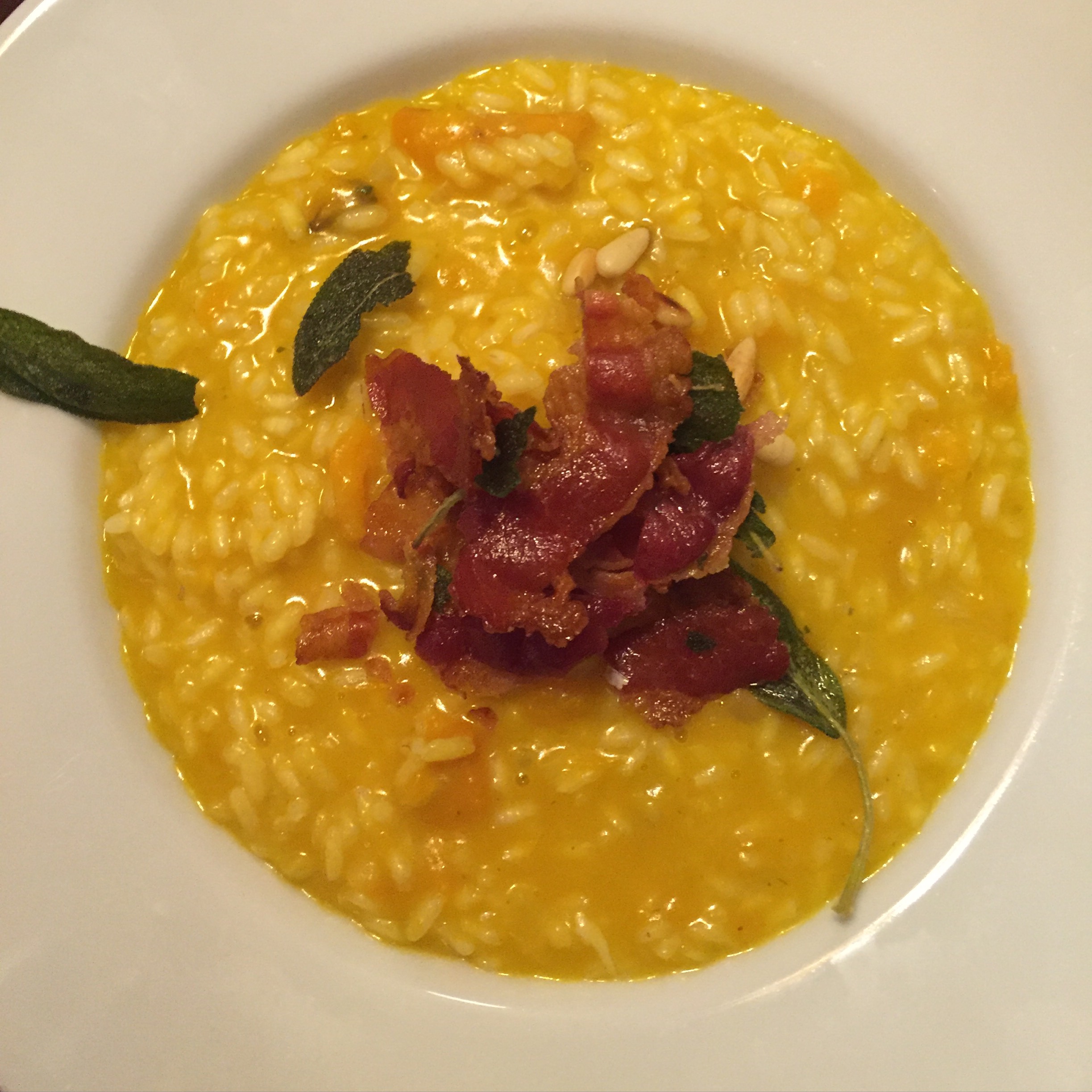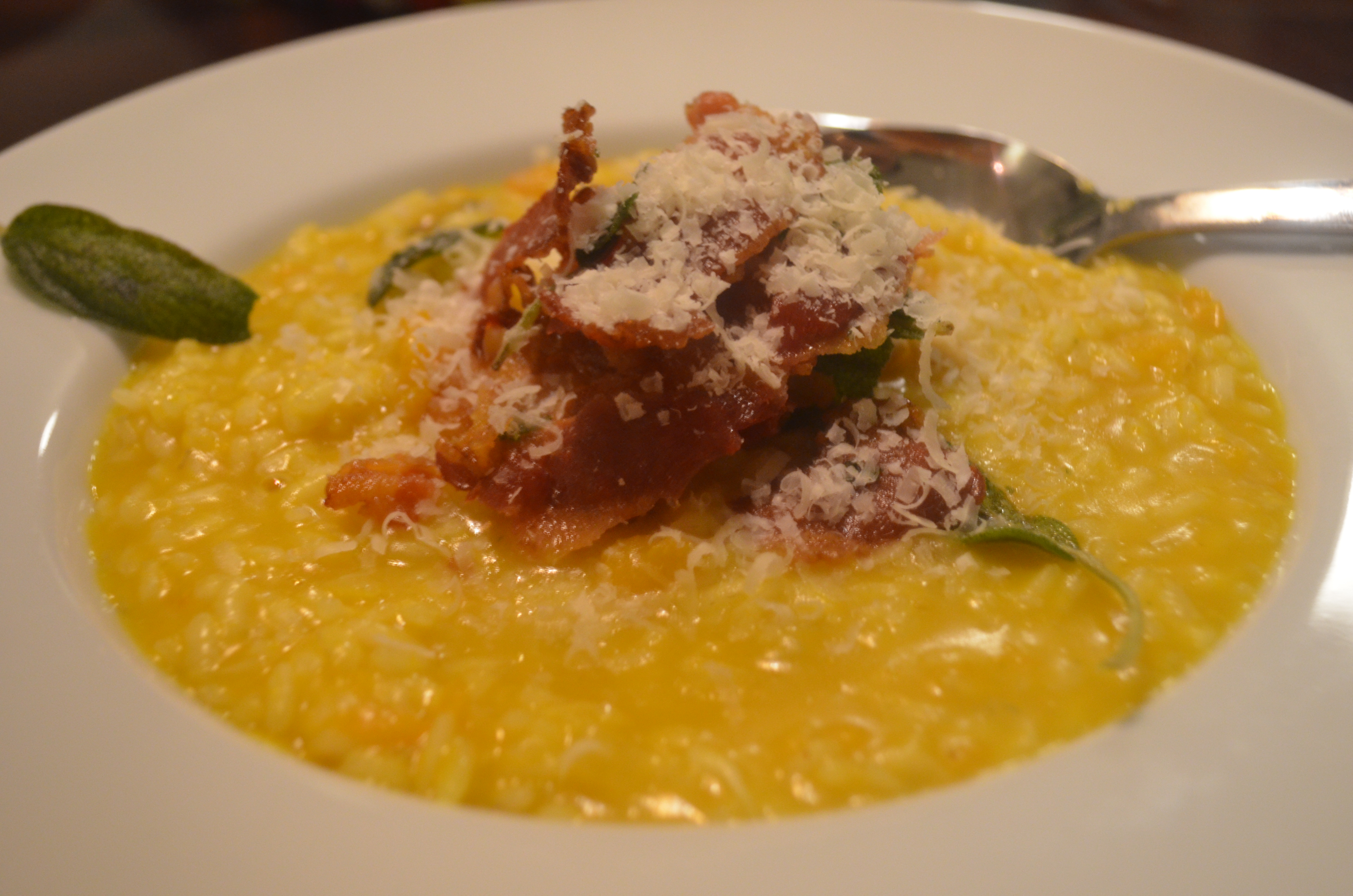 Here by popular demand (one person asked me... which is one more than normally) is my hokkaido pumpkin risotto with a crunchy topping.
This is the recipe as I made it, which was barely enough for 2 greedy adults and an equally greedy toddler. So I suggest making more. 
For the risotto
Two finely chopped shallots
2 cloves of garlic - minced, chopped, grated or whatever floats your boat
2,5 dl or so of risotto rice 
0,5 hokkaido pumpkin
1 handful of parmasan cheese, plus some to top with when its plated
0,5 - 1 l vegetable stock - I used the stuff from Herbamare, which I love
White wine - 1 glas for the stock, the rest of the bottle for the cook
Butter
Salt and pepper
For the crunchy topping
Fresh sage leaves - Fried in olive oil until crisp
1 pack of bacon - crisp it up however you like. I prefer doing it in the oven as it saves cleanup and crisps them evenly
Pinenuts - toast until slightly browned
Method
Preheat an oven to 250c then clean your pumpkin and stick it in for about 15 mins or so. I like the pumpkin to retain some of its texture, as I enjoy biting in to a bit of pumpkin. When soft take it out and leave to cool. When cool enough to handle spoon it out of the skin into a bowl and mash slightly with.
Heat the stock in a pot and leave it on the pot through out so the stock is nice and warm.
Heat up a pot or a frying pan with high sides. Melt some butter in the pan and then add your shallots. Once they're translucent add the garlic. Let them fry at a medium low heat for the time it takes for you to frantically look around the kitchen for the risotto rice that you can't find. Impatiently call your boyfriend, so he drily can point out that it was right in front of you the entire time. 
Then add the risotto rice to the pot. Fry along til slightly translucent. 
Poor a glass of white wine. Drink it. Then put a splash of wine in the pot. 
Once the wine is absorbed add the stock one ladle full at a time waiting til it's absorbed before adding a new ladle full. 
When the rice is almost al dente add in the risotto and stir it in until the risotto gets a nice orange colour. 
Add some parmesan and stir in. 
Once the rice is nicely al dente and has a nice creamy texture, you're ready to plate up. 
break the bacon into smaller bits and mix with the pinenuts and crispy sage.