We had the most wonderful father's day!! After relaxing and spending the day at home and in the garden I gave Basse his fathers day gift, which was a turkey baster, so he can cook up some juicy roasts.
For dinner  I made a whiskey sauce with some other stuff too. I gave him the choice of pepper sauce, mushroom sauce and whiskey sauce, and he chose the latter.
To go with the sauce i grilled up some rib eye steaks (because cow done over fire is manly), I made some new potatoes and also threw together a quick greek inspired salad with what veggies we had.
All recipes are in the bottom of this post.
After dinner we went to Mikkelborg is, where we indulged in ice cream and went down to the water where Viggo showed us where the island of Veen is, because we'll be sailing there June 26.
---
Basse really enjoyed the sauce! As you can see, the sauce became more like a soup!!
Viggo also enjoyed the meal… well he moslty ate potatoes and meat.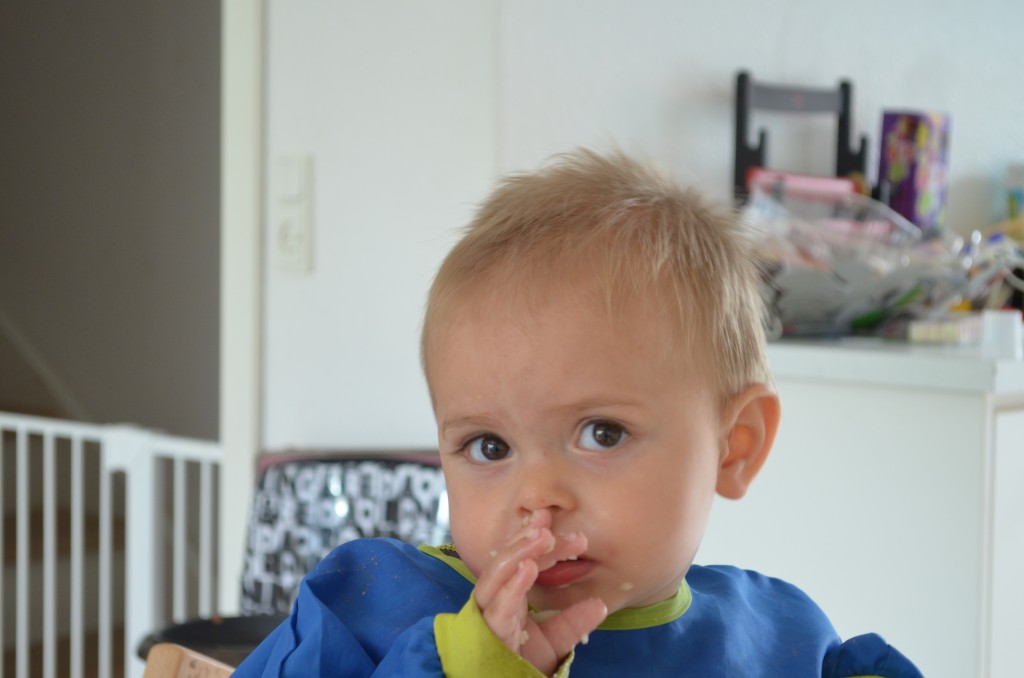 Viggo was very happy to celebrate his dad's second father's day!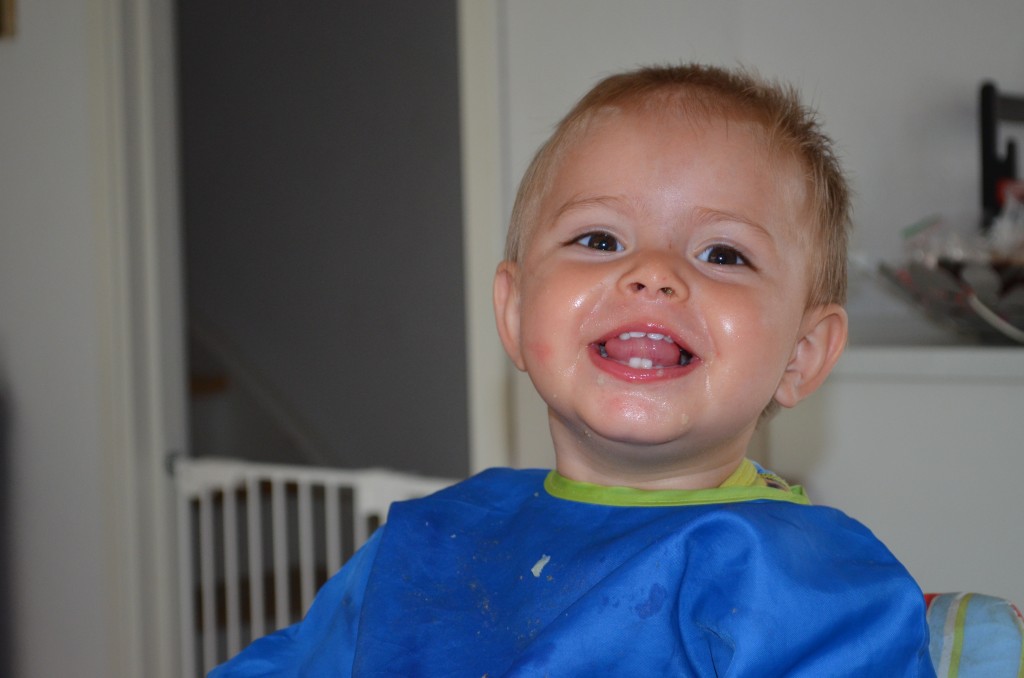 We went for ice cream. The past few time Viggo has tried ice cream he seemed to just think it was a bit wierd, but this time he really enjoyed it!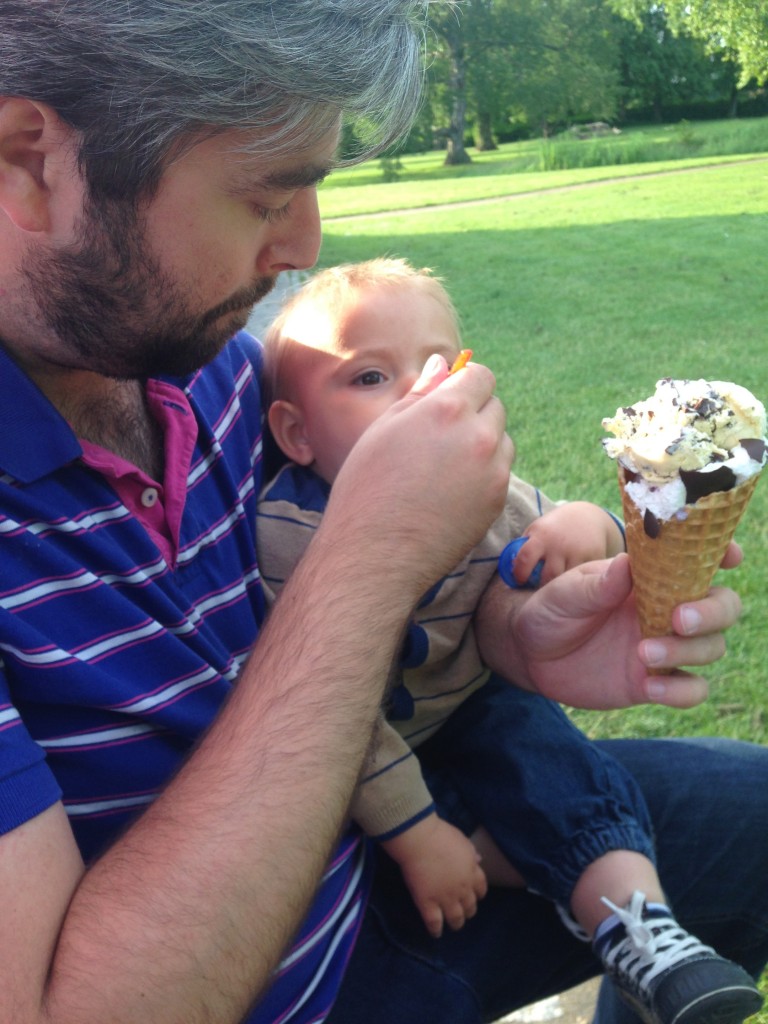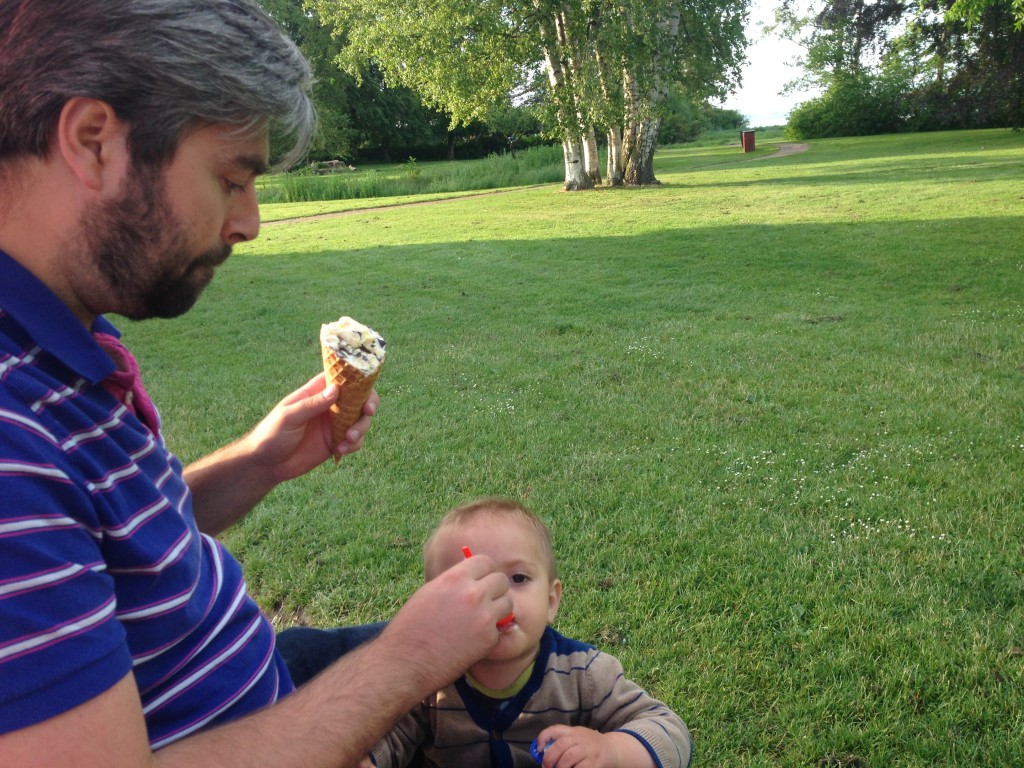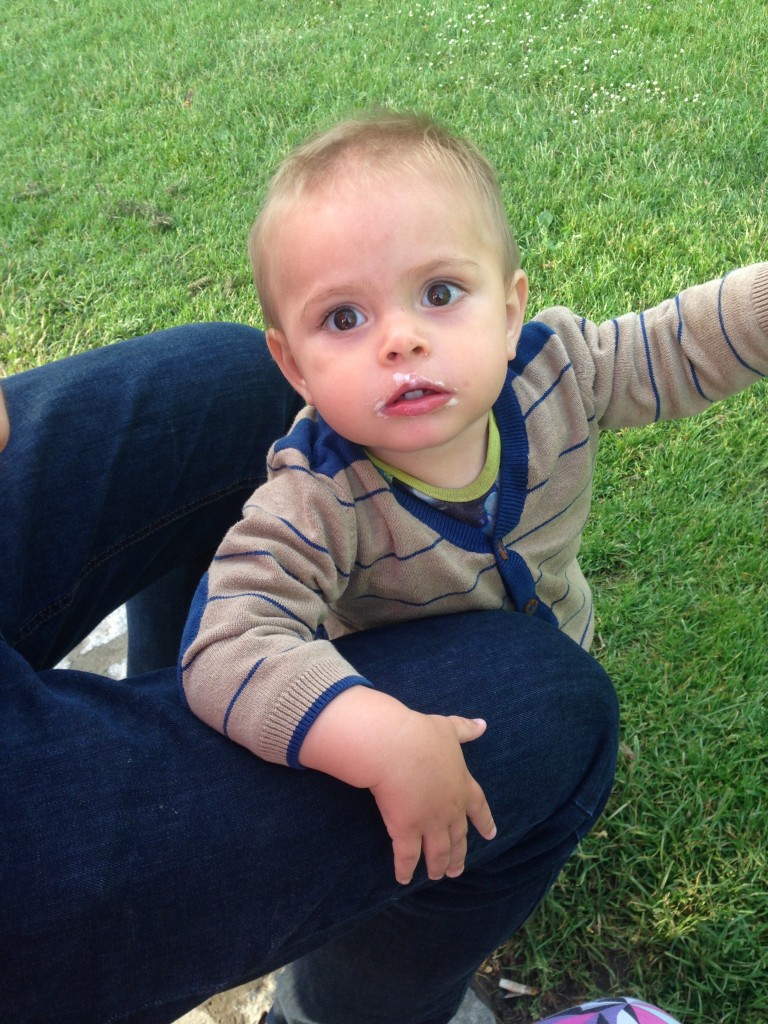 Mikkelborg Is is just by the shore so we went down so Basse and Viggo could show me where Veen is.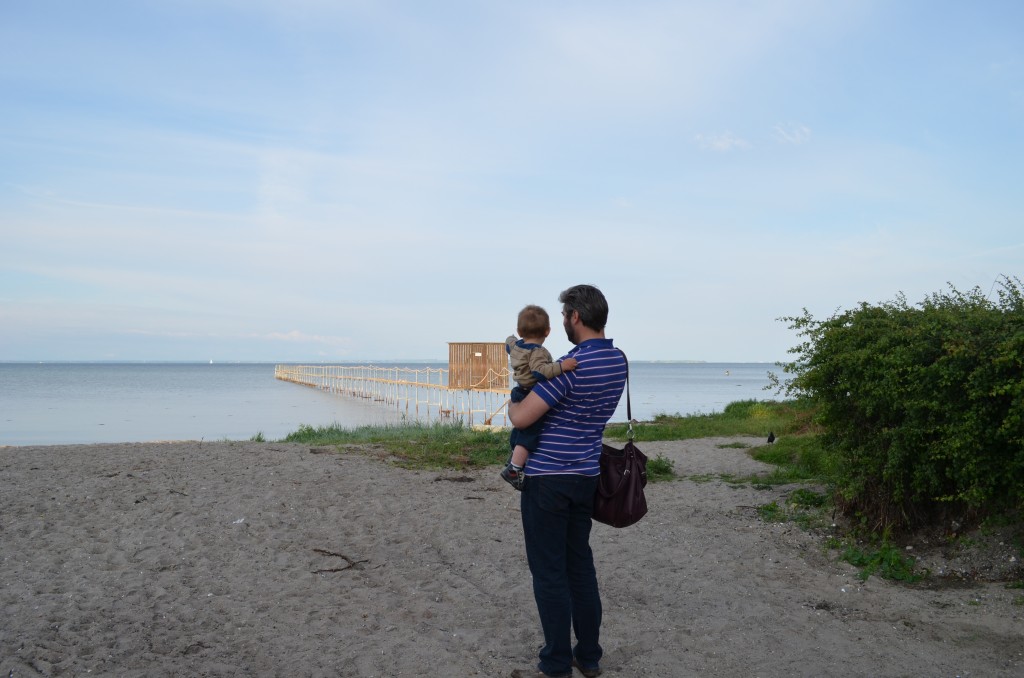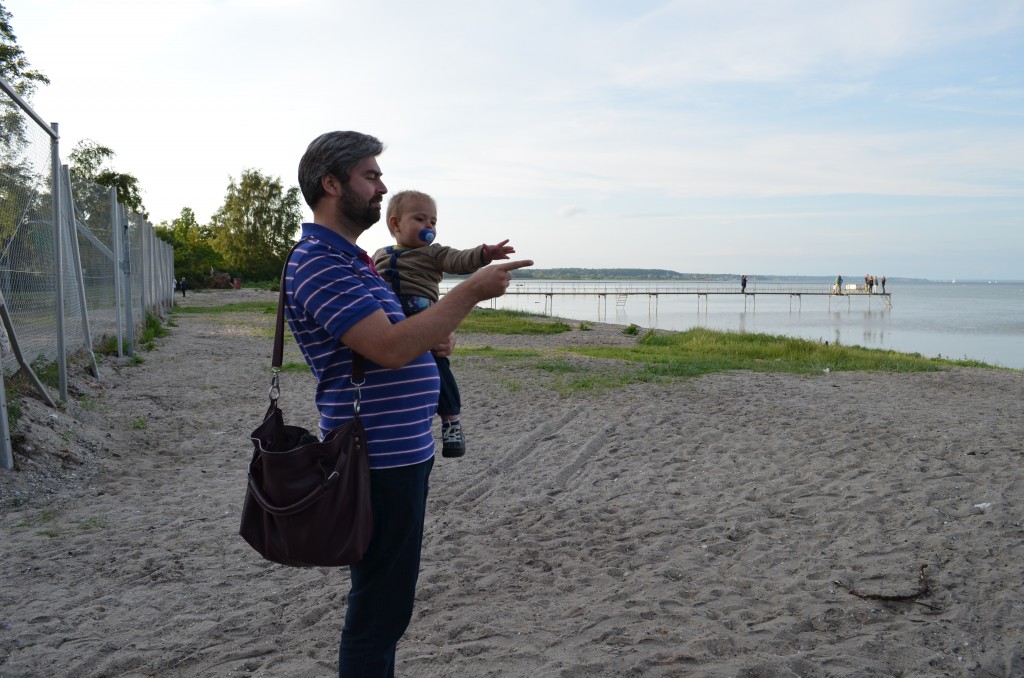 The people who have the place next to Mikkelborg have a private beach and a private jetty with a big ol' door on.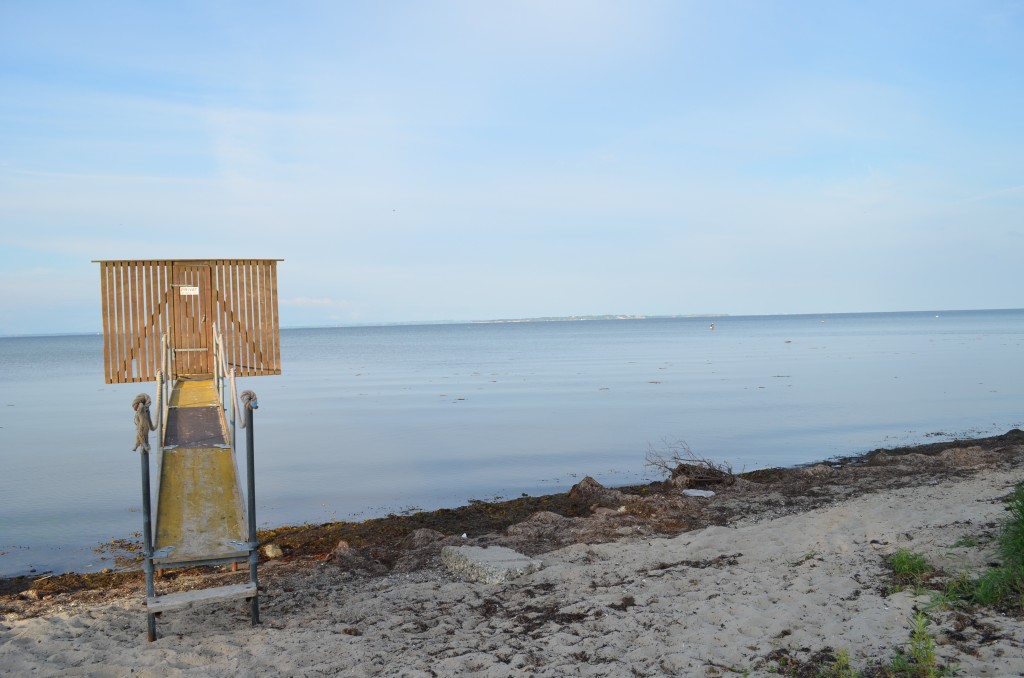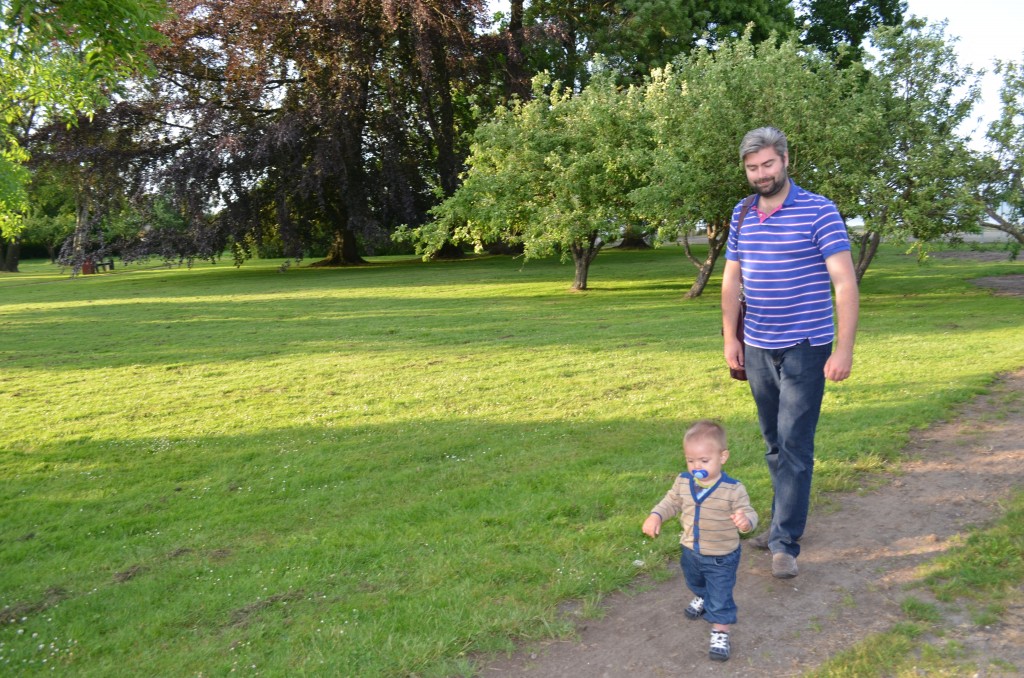 Recipes
For the sauce:
130 g butter
70 g tomato puree (I normally use a can of the cheap stuff)
2,5 dl cream 2 tablespoons of a nice whisky (I normally use more like 4)
1 tsp or so of sugar
Salt
Pepper
Dried rosmary
Melt the butter in a pot over medium heat.Add the tomato puree and stir it so the puree is heated through and has fried abit. Add the sugar, salt, pepper and rosemary and stir it allowing the sugar to dissolve and caramelize a bit – for about the time it takes to pour some whisky in a tumbler, and take a sip.
Add the whiskey and let it caramelise a bit, then stir in the cream and bring it to a simmer. Taste the sauce and tweak it if necessary.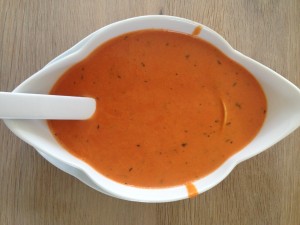 For the salad toss some deseeded diced tomatoes and cucumbers. Add some chopped up spring onions and some diced salad cheese. Squeeze some lemon over, drizzle some olive oil and let it sit for a few minutes for the lemony goodness to infuse the veg.
We like our steaks medium rare: Take the steaks out of the fridge an hour before you intend to fry or grill them. Season them with salt and pepper at this point.
Let the frying pan or grill heat up over high heat. Throw the steaks on is as manly a manner as possible, turn and turn down the heat to medium high and turn over the steak – I do this to allow them to brown on the outside and cook just a bit on the inside.
I can't really say how long I let them fry as I kind of do it instinctually.