Day 7 – Travelling home
We flew out at 6.15, so we got up really early. It doesn't *really* count as part of our holiday, but Viggo seemed to enjoy the travel bit just as much as anything else
Viggo doesn't smile for pictures if Viggo doesn't want to smile for pictures. I'm lucky that I got him to even stand in front of this gigantic bear. Pictures of people posing with this bear are silly anyway.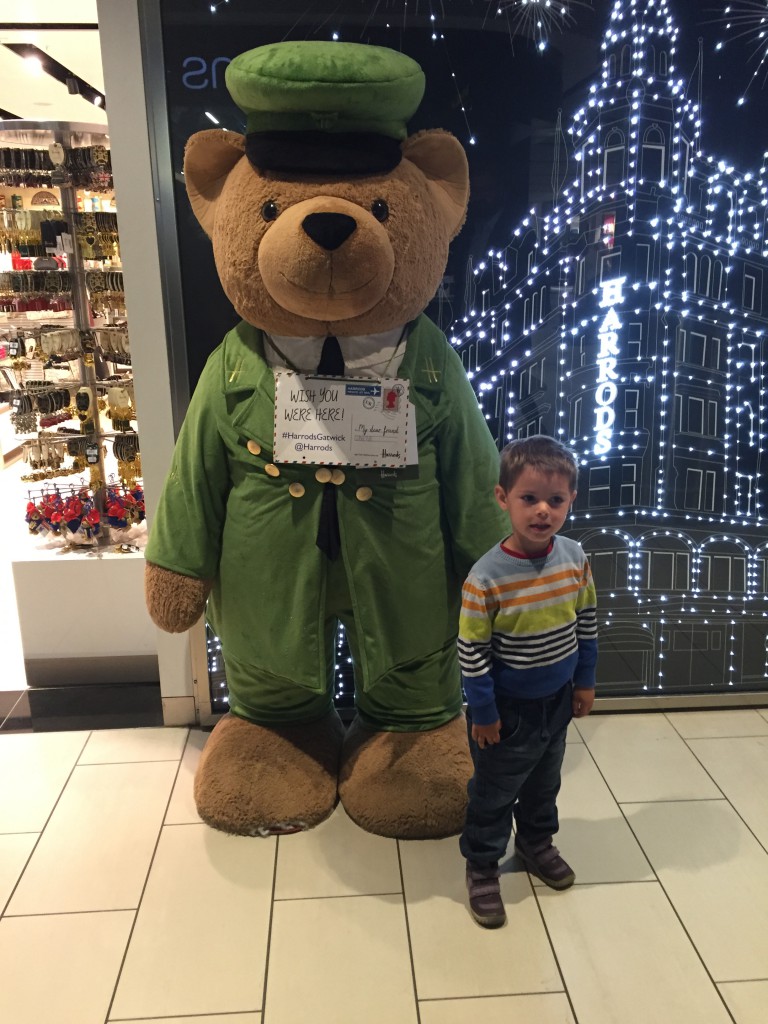 We had to walk across the tarmac to the plain. Viggo quite liked seeing all the planes!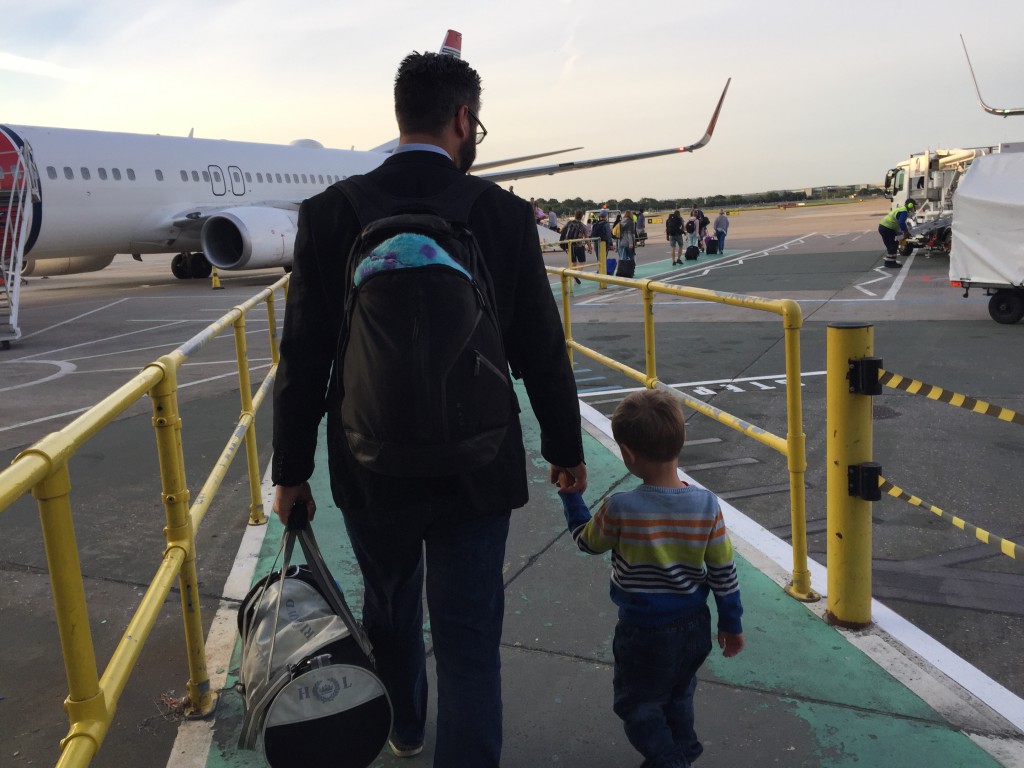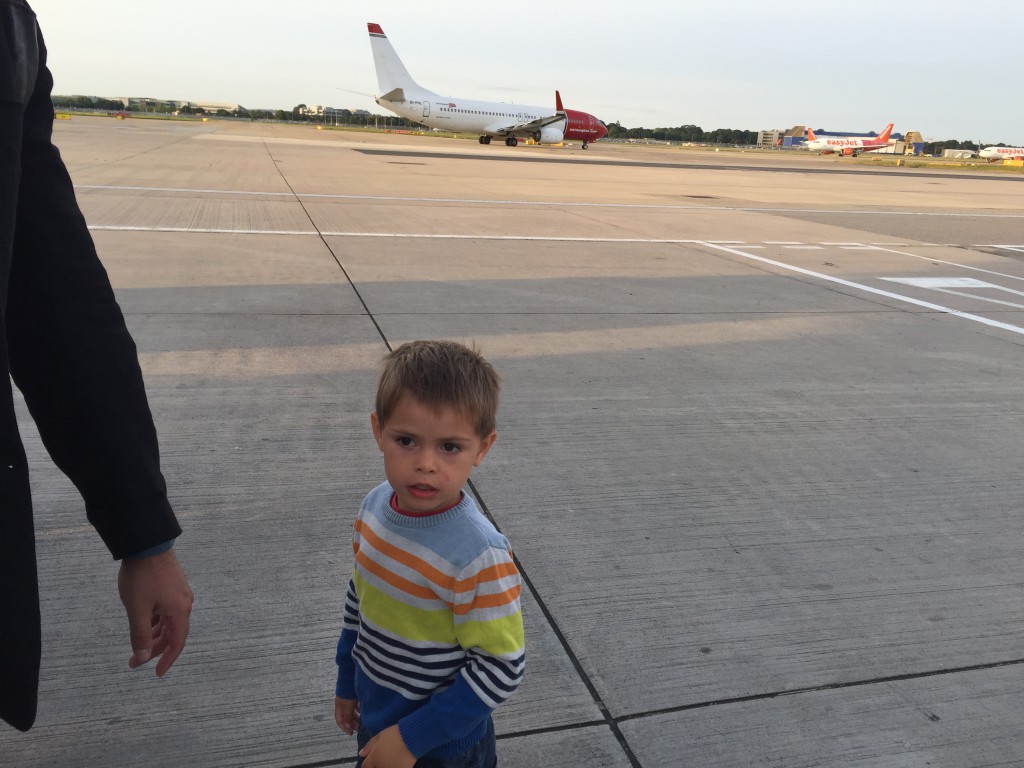 We had parked our car at a large lot at the airport. Viggo actually found the rows and rows of cars amusing – he just refuses to smile for the camera.