Day 5 – Sunday Roast, the supermarket and relaxing
We went for a Sunday roast at a nice pub. They had put a fence up because they had just planted new grass. But grass to Viggo obviously means "Jump over me!" and so he tried. And failed… and he took part of the fence with him as he stumbled over.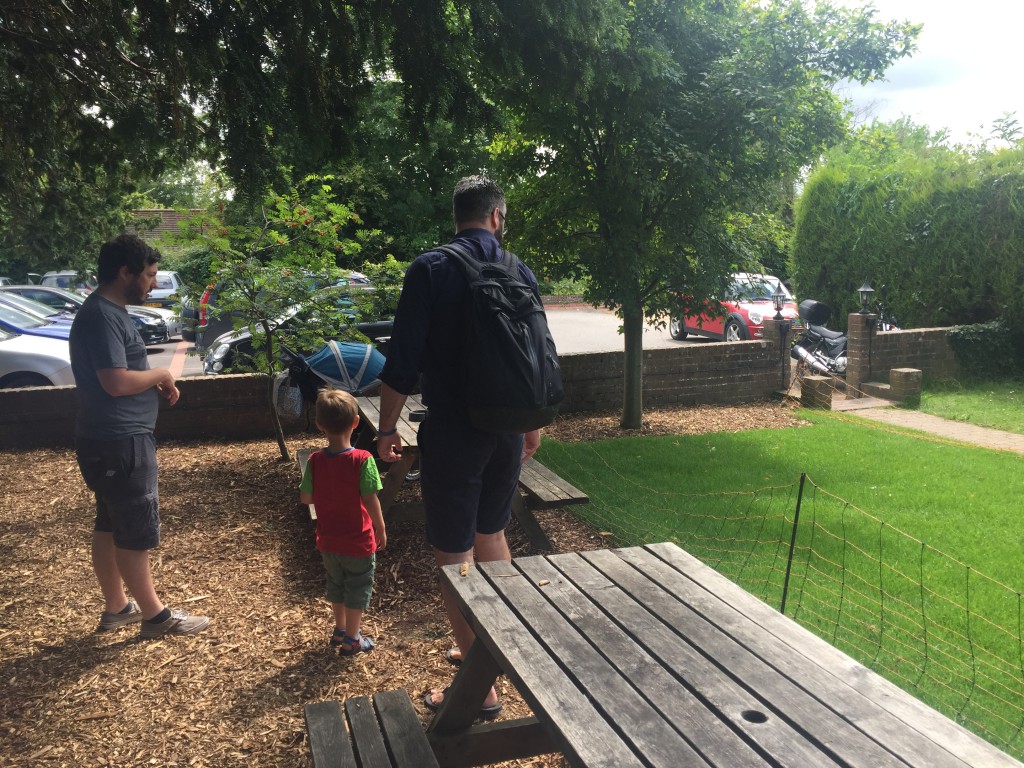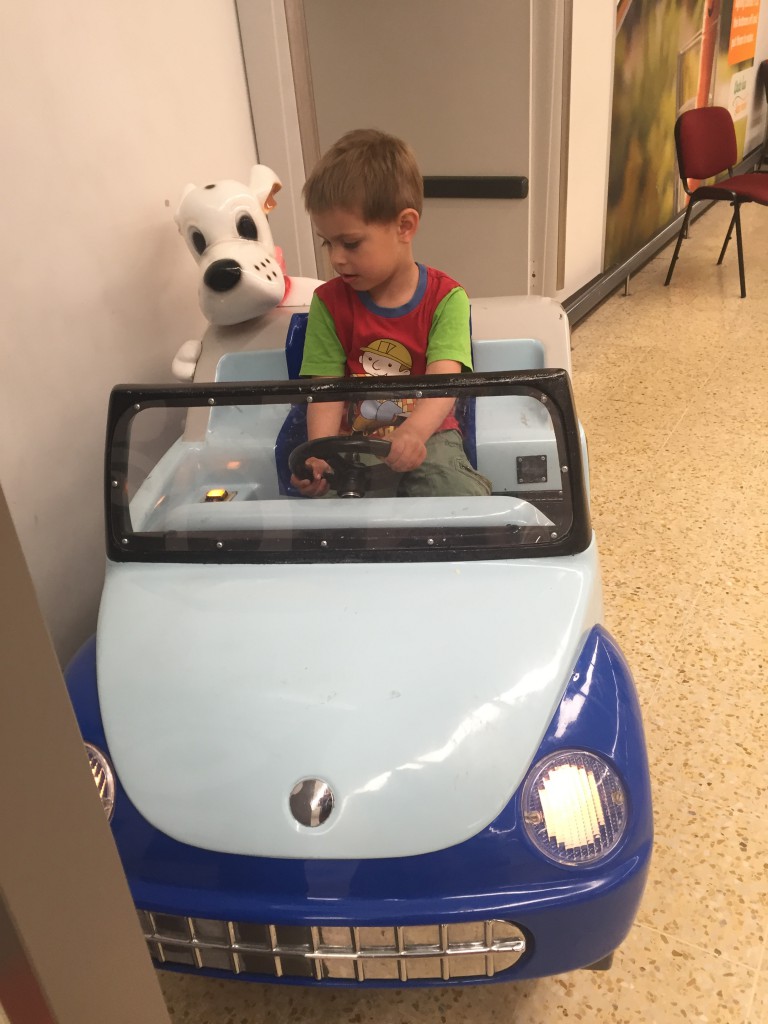 Day 6 – Eating lunch with family
We met up with Basse's cousin Dave, his wife Helen and their daughter Rose at the Harvester. They are a family friendly restaurant with a huge garden with a lovely playground
Viggo was quite tired and threw a tantrum because I wouldn't let him step in some kid's vomit…
We tried very hard to get a pic of the two cousins together and this is the best we could get.

Helen and me watching the kids!

When we got back to the house Viggo was so tired he fell asleep sitting in the sofa

When he woke up I asked Viggo if he would like to sit with Jack, and he did! 🙂 He seemed to like sitting with him and was happy to sit there for a while as I took a load of photos