Day 4 – Fun with steam trains!
We took a day trip on a lovely antique stream train on the Bluebell Railway from Sheffield Park to East Grinstead and another back again. When we got home we barbequed, which was really lovely! Scroll to the bottom to see a video of Viggo twerking!!
To prove that I didn't go on vacation alone and that I have actual people-friends, I took this other-peoplie of (L-R) Basse, Viggo, Chris, Jack and Amy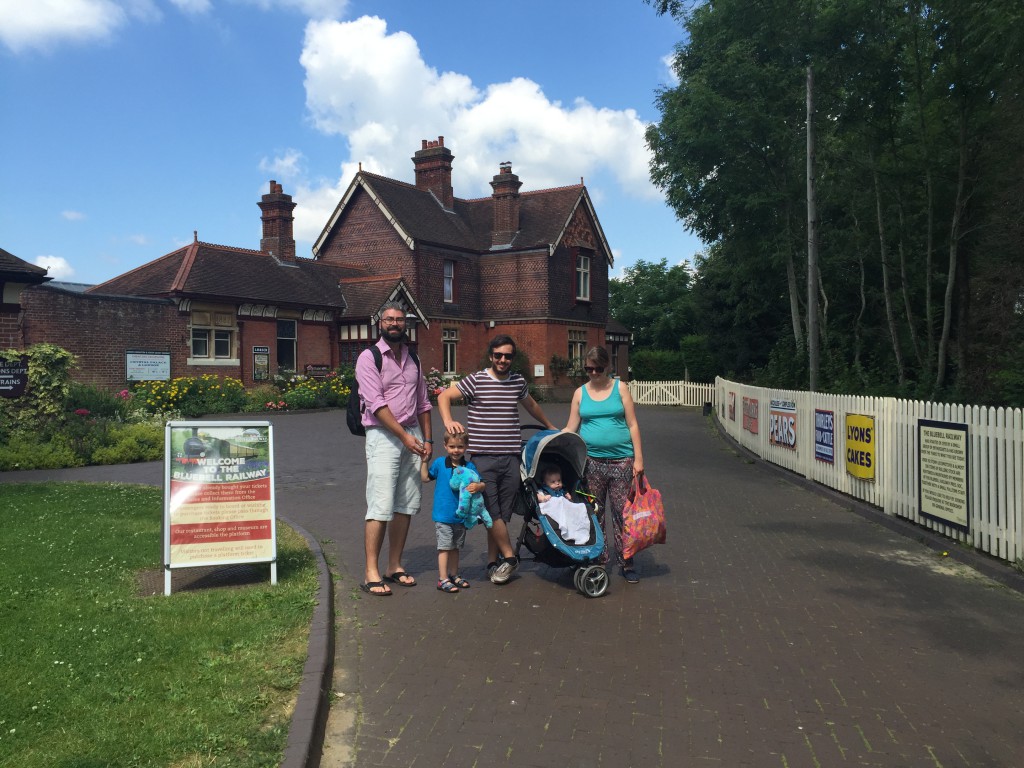 The whole station at Sheffield Park was really cool and old-timey like this ticket booth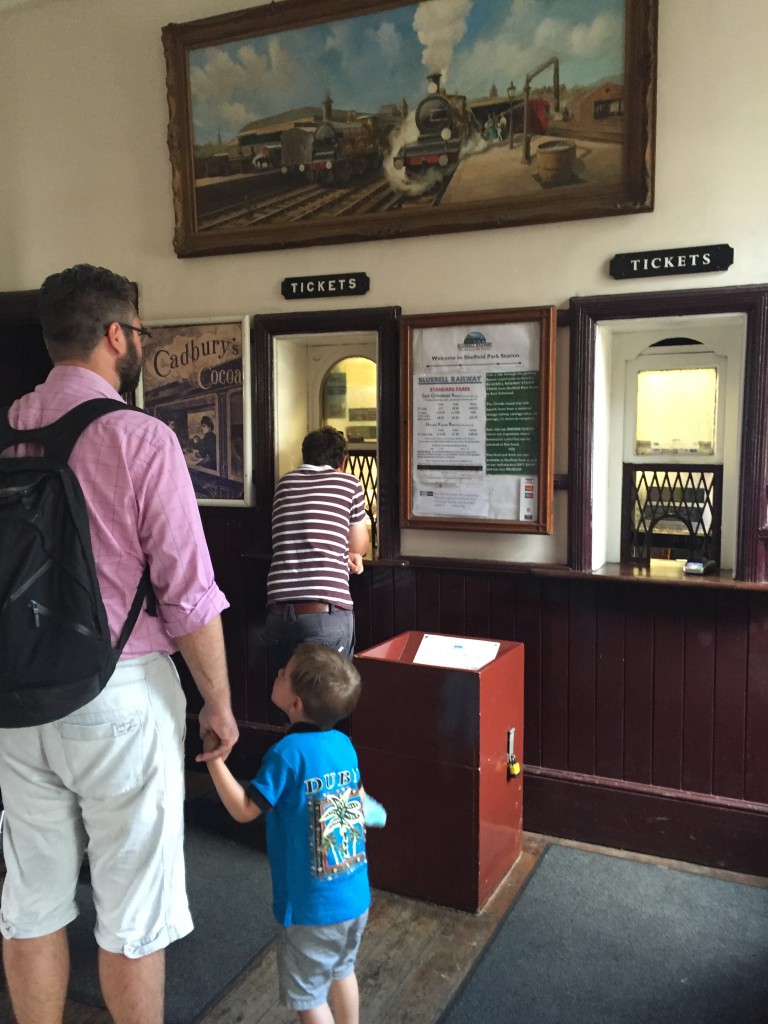 I also enjoyed the wait room with the picture of Queen Victoria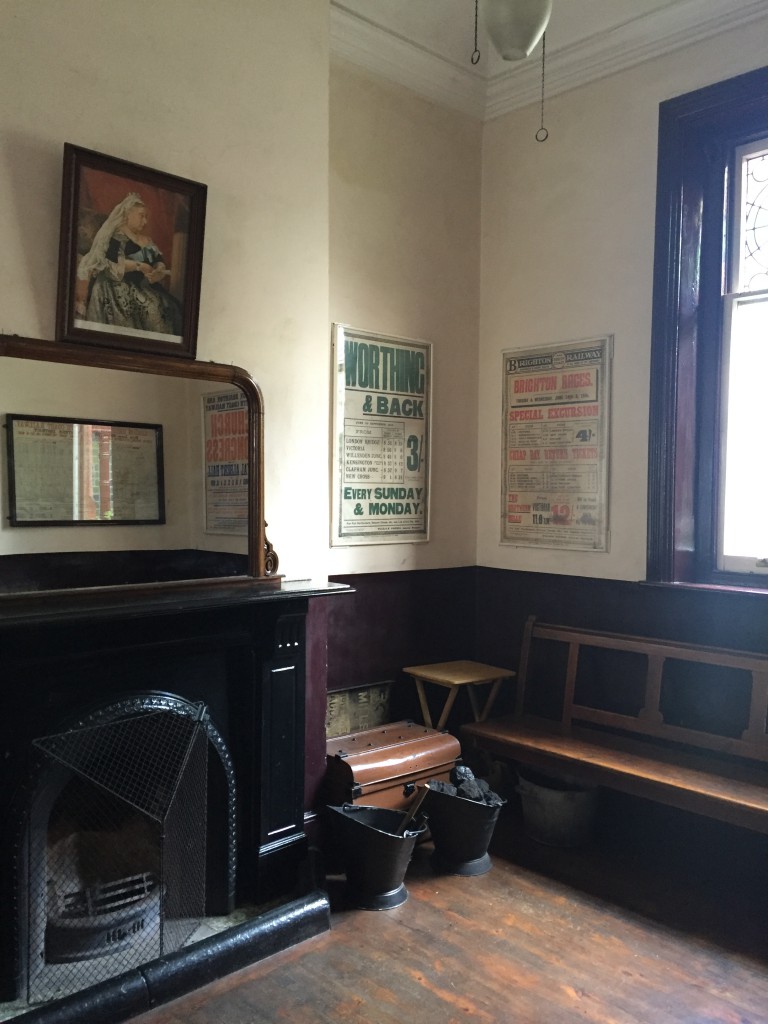 Watching the train come in was very exciting for Viggo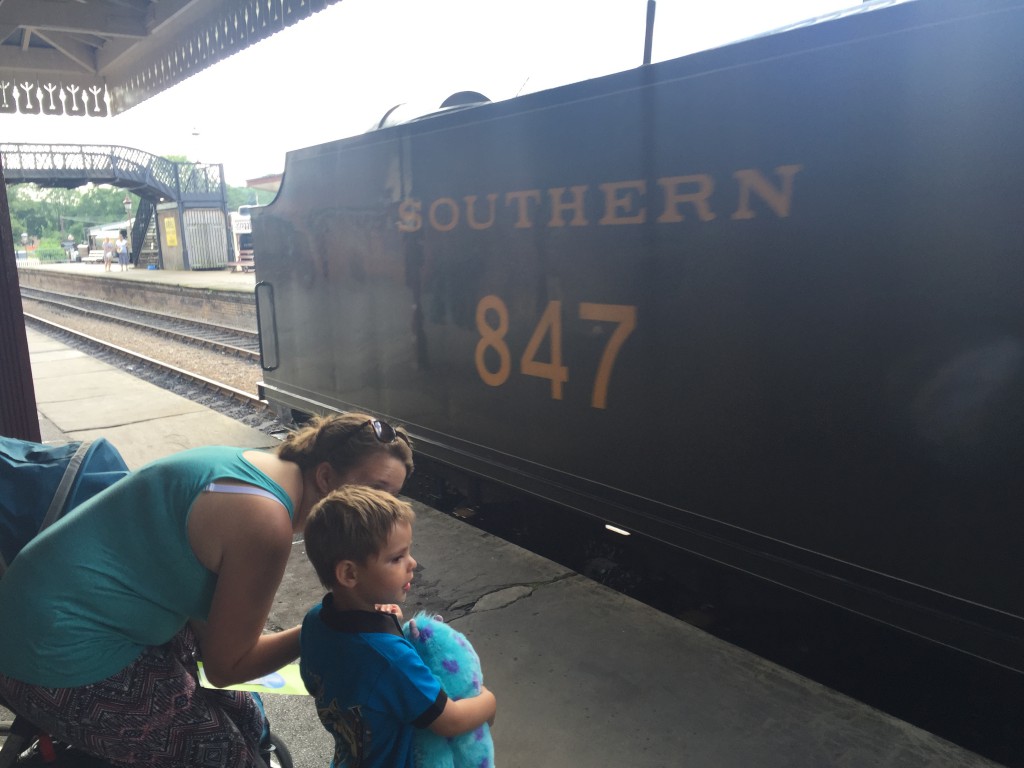 Watching the train come in!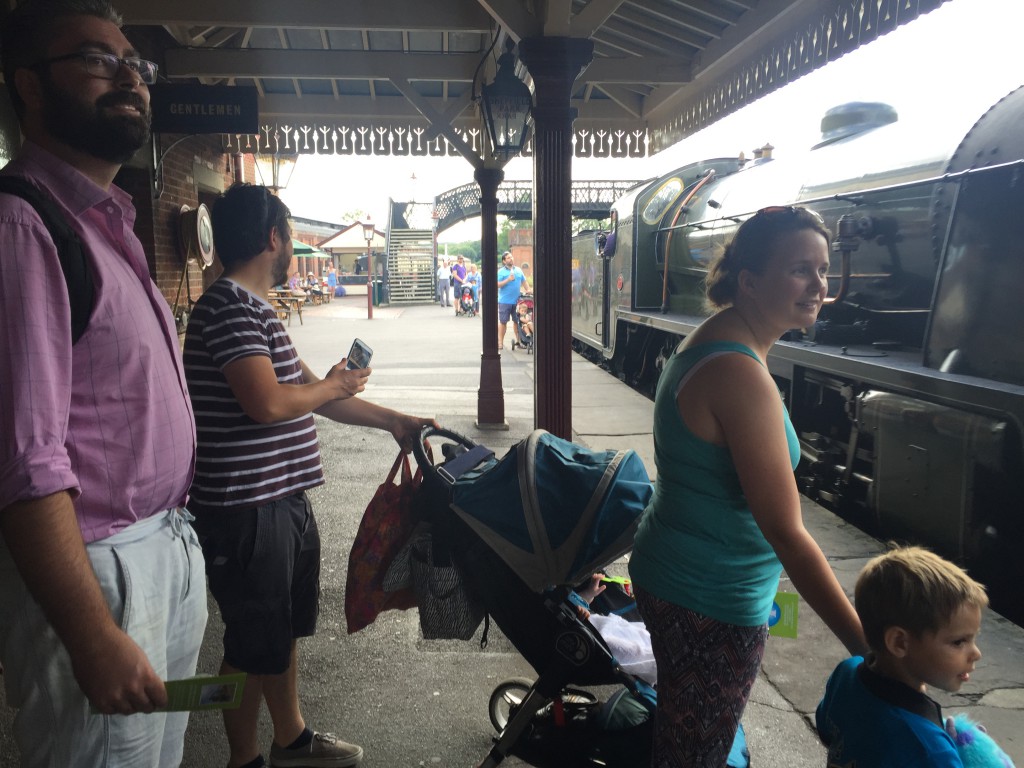 The train was very charming. We chose the car with these individual compartments. Also obviously because the were third class and therefore the cheapest seats 😉 And Viggo brought his buddy along with him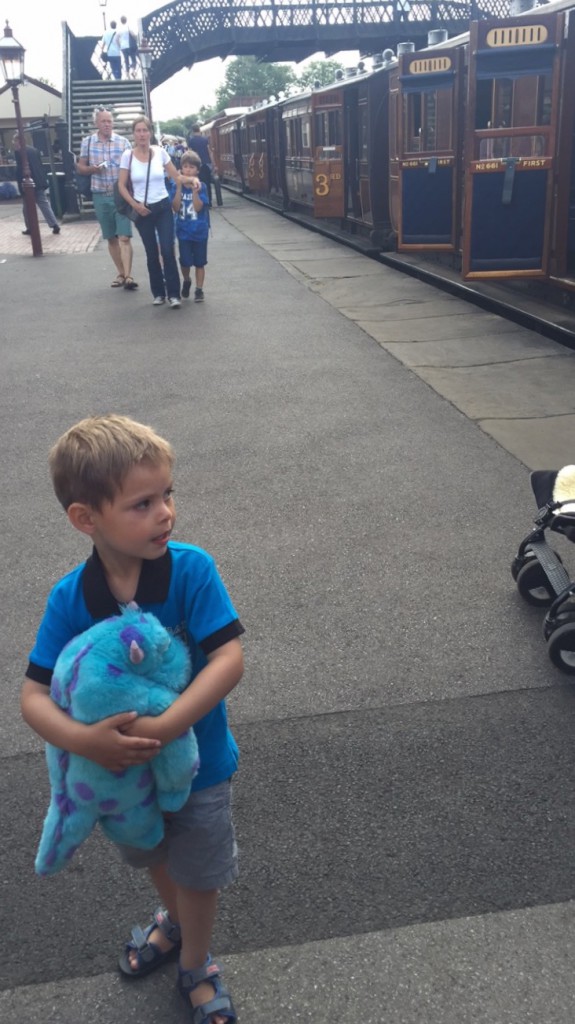 I like this advanced fire extinguishing system!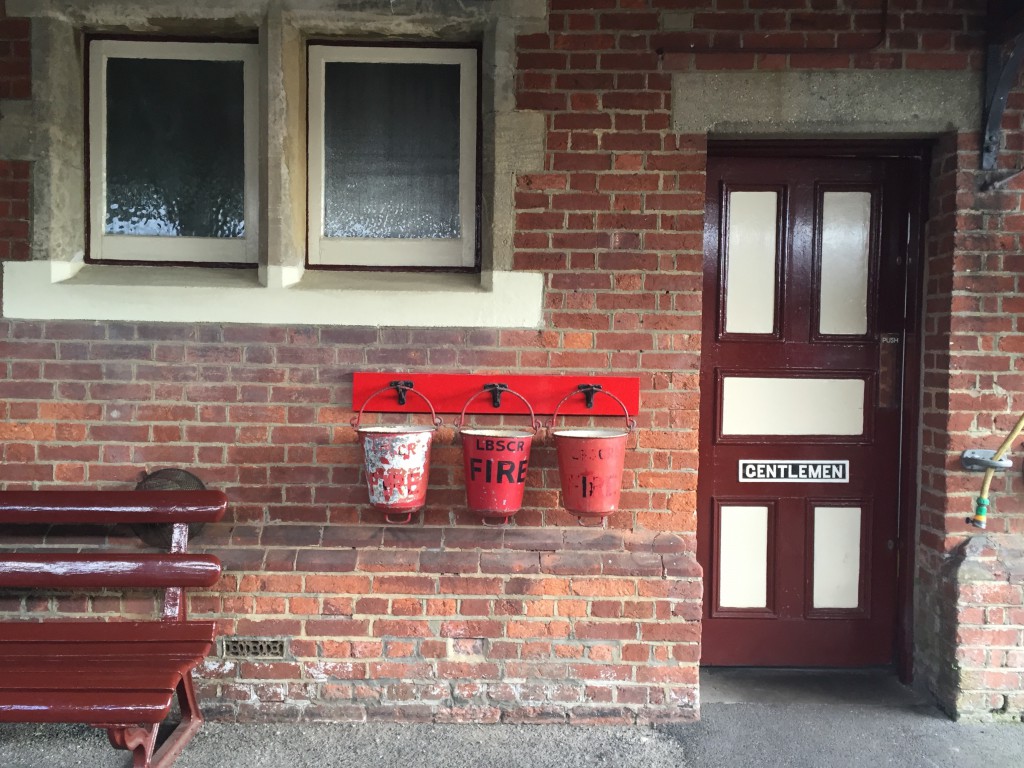 There was a luggage car where you could put large items like Jack's buggy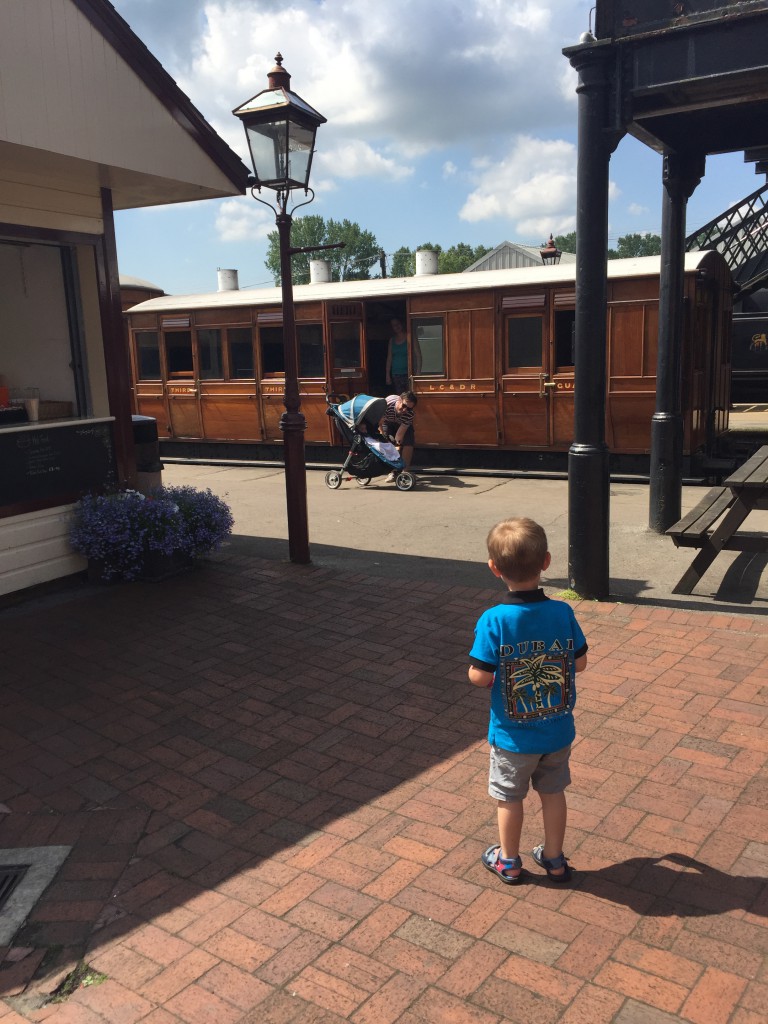 Viggo was very excited to go on the train!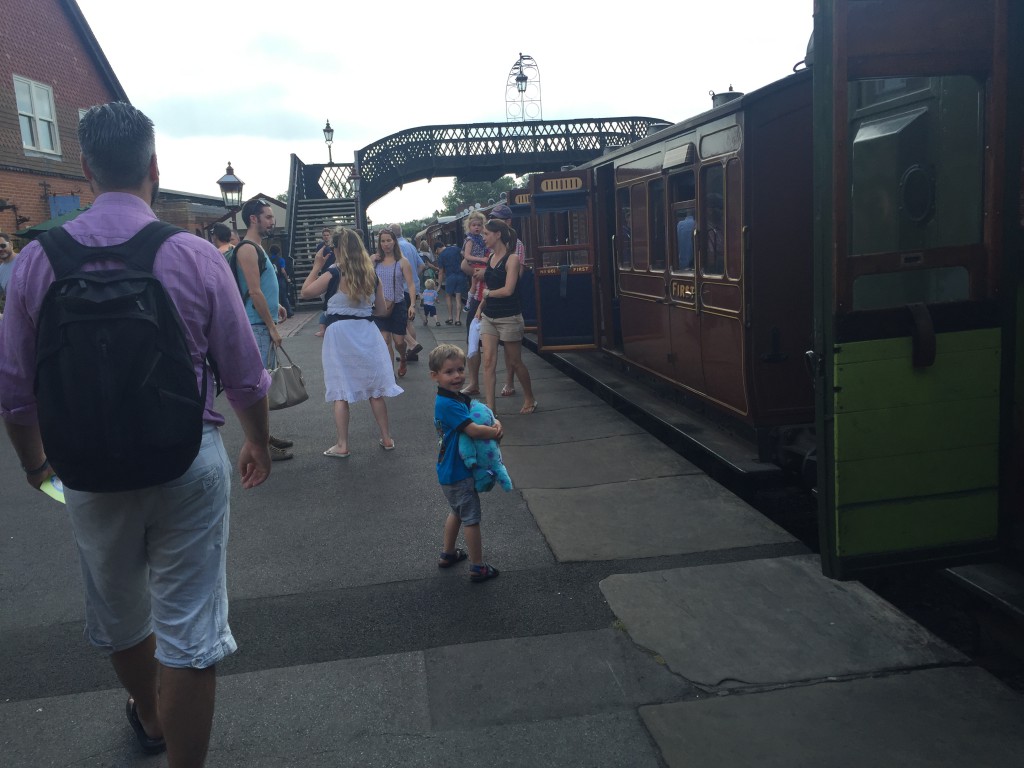 Chris, Amy and Jack were very sweet for letting us stay with them and showing us around!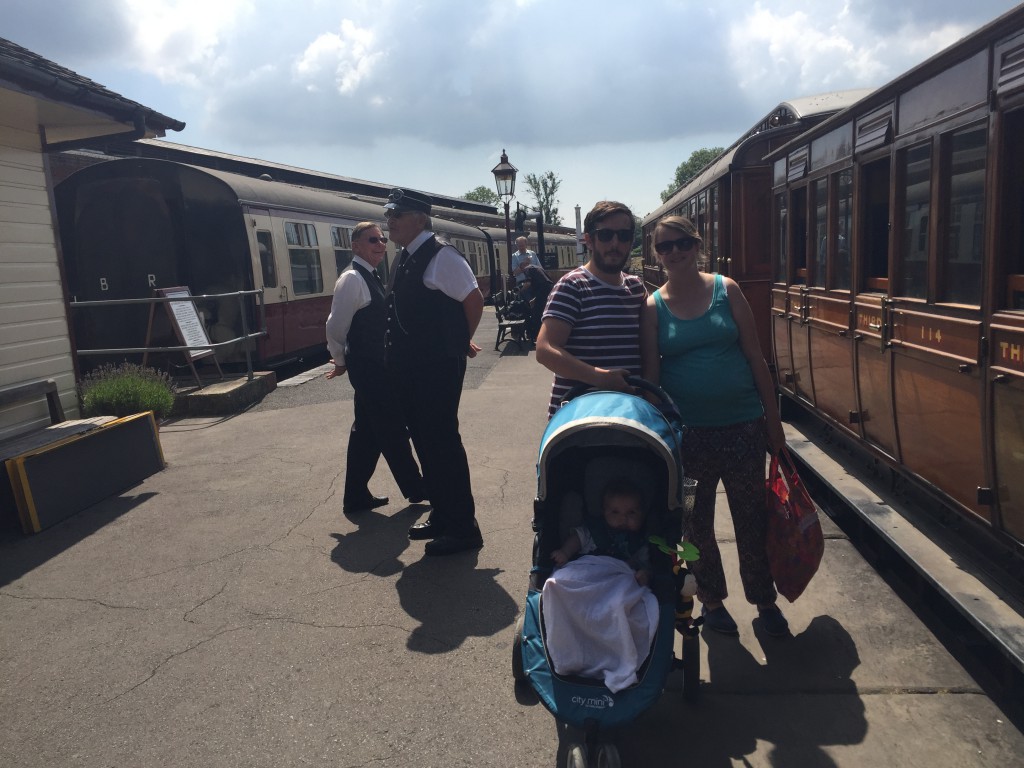 Amy and Chris 🙂 Our lovely hosts!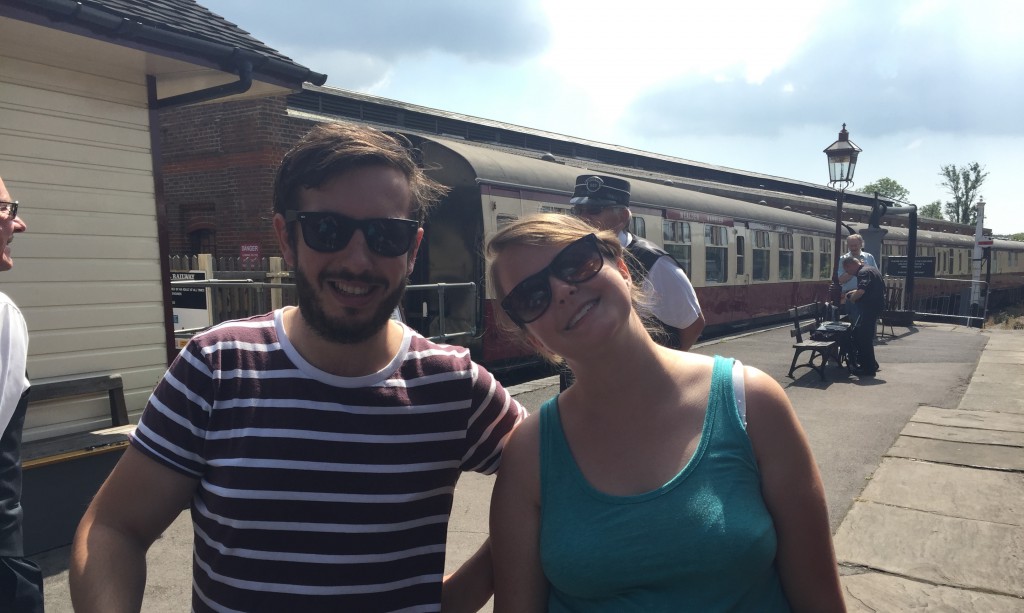 Chris had a look in the locomotive before we boarded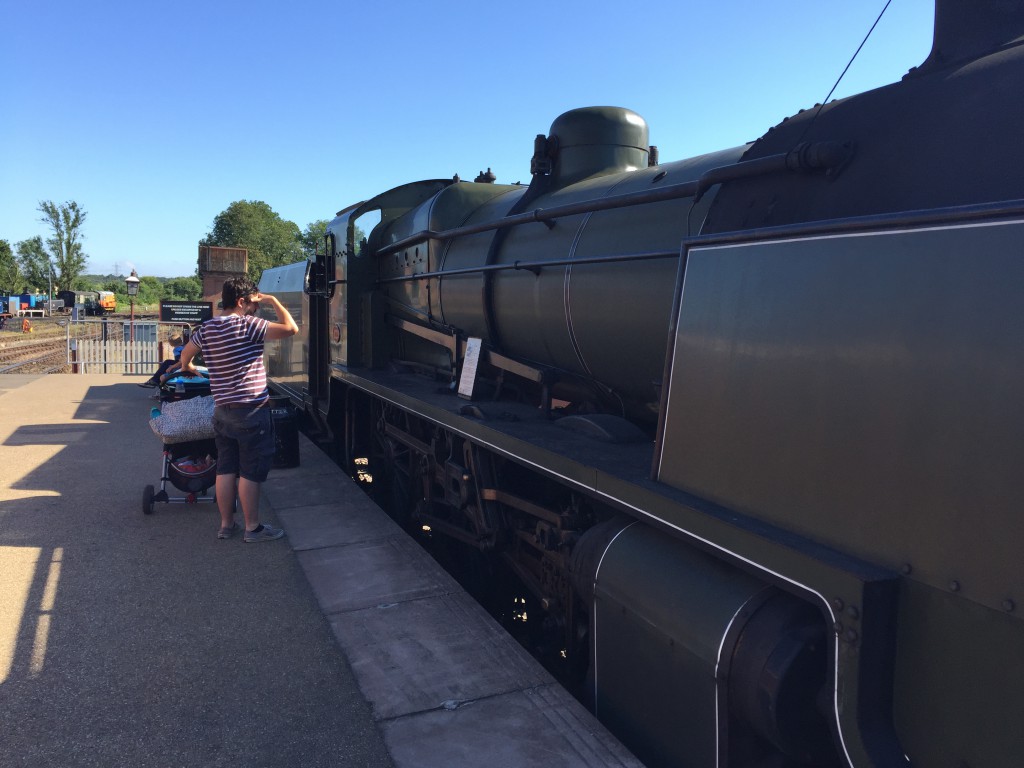 And so did I! There were alot of doohickeys and thingamajigs.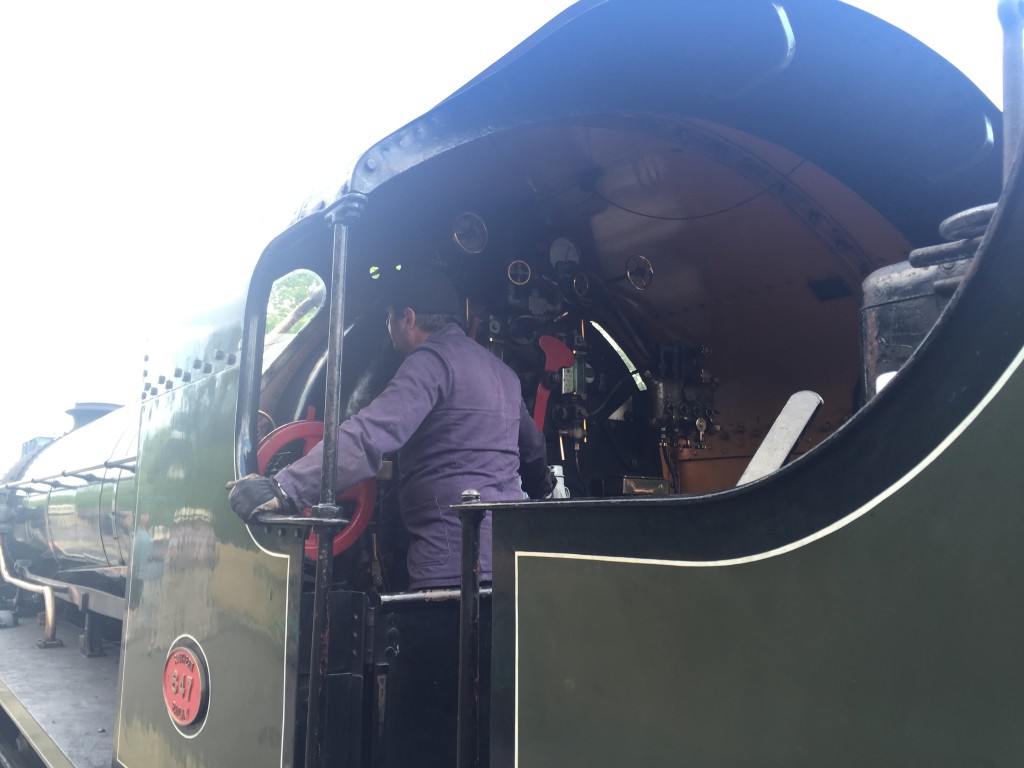 Chris was very keen on trains… one of the many things he has in common with Viggo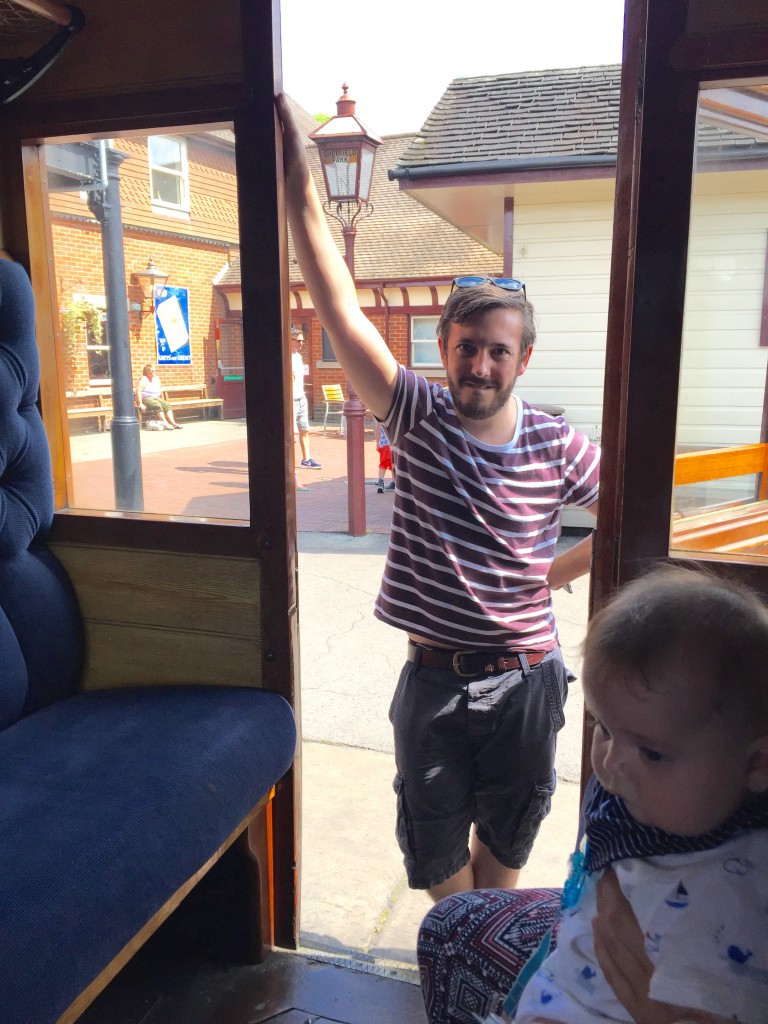 One of Viggos favourite things is when you sit on him…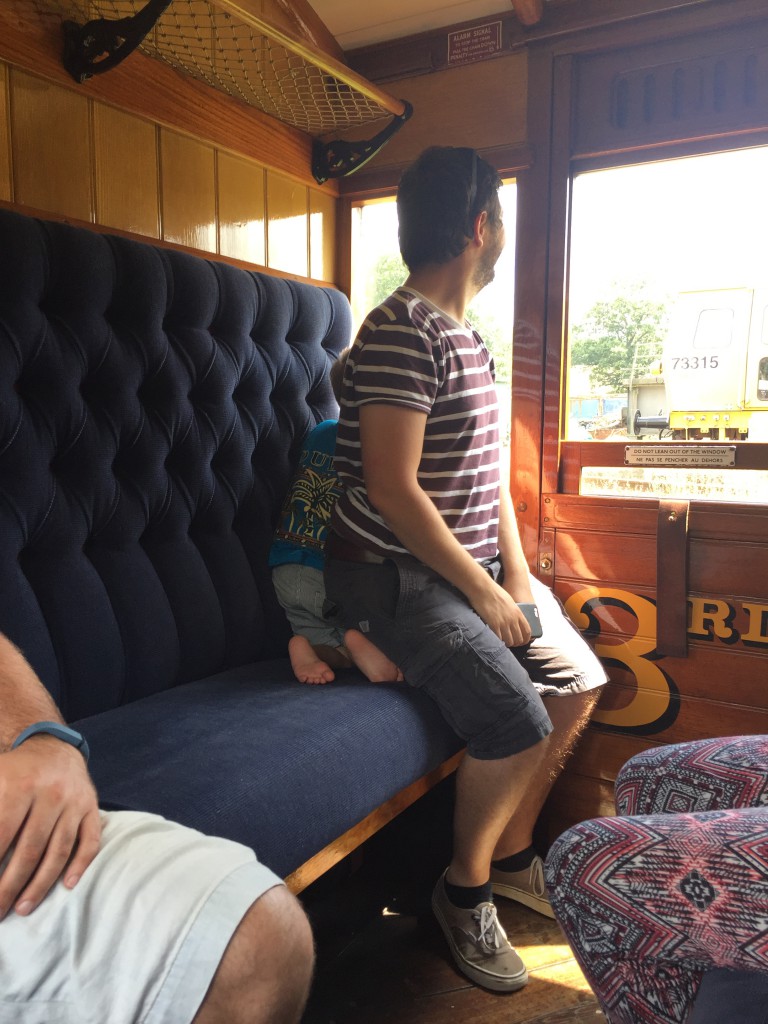 Chris and Viggo discussing their love of trains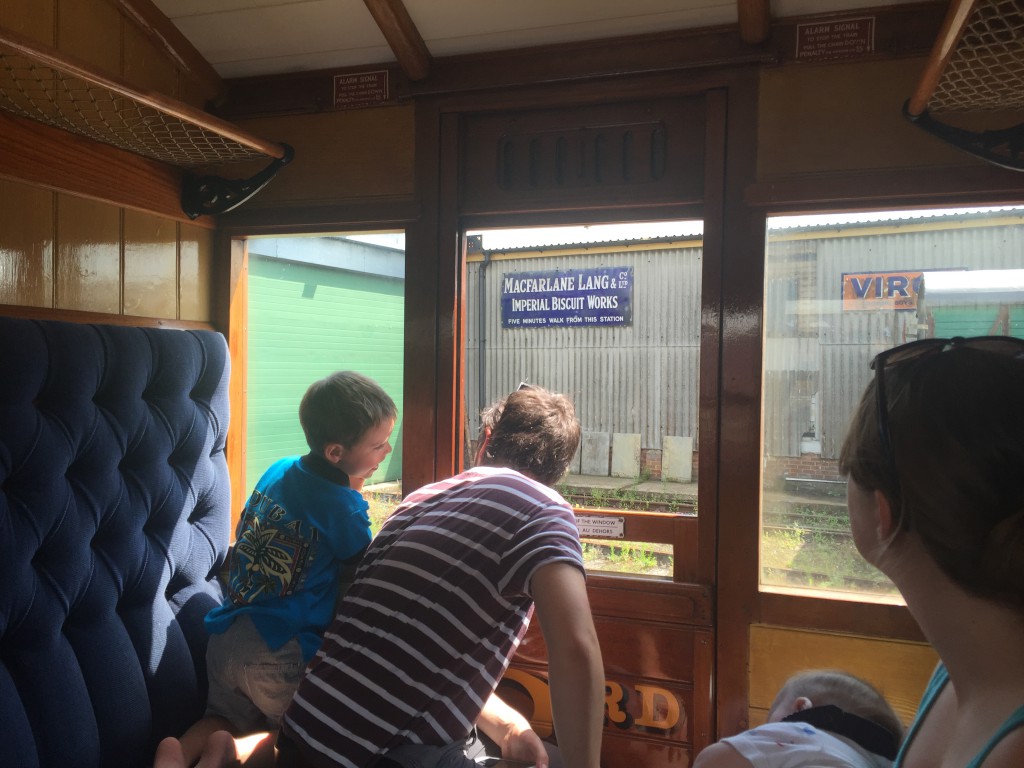 Chris and Viggo marvelling over the cool trains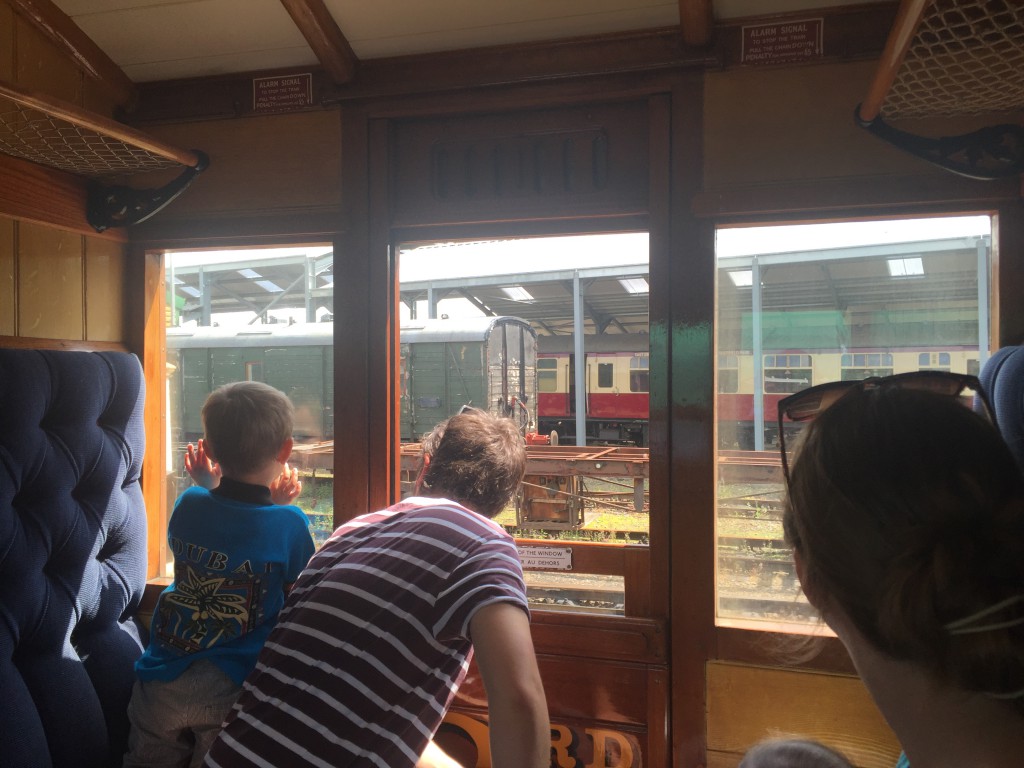 Viggo discovered that it was fun smacking Chris' bottom and he made him bend over so he could smack it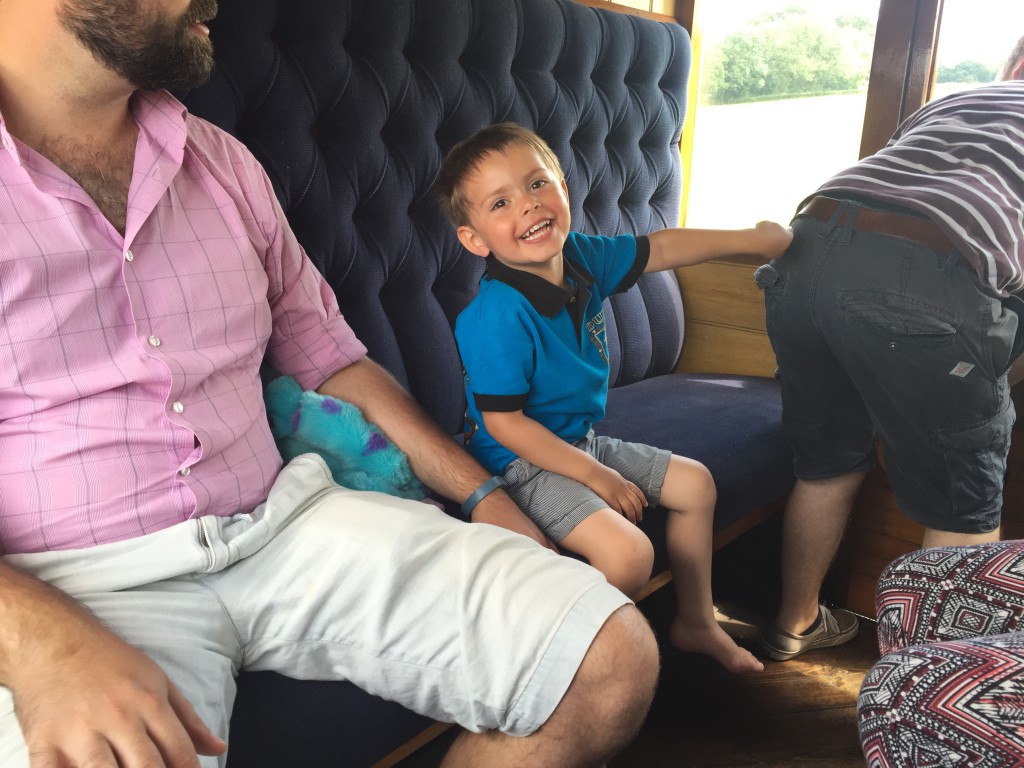 So Chris would look out the window and Viggo would smack it and giggle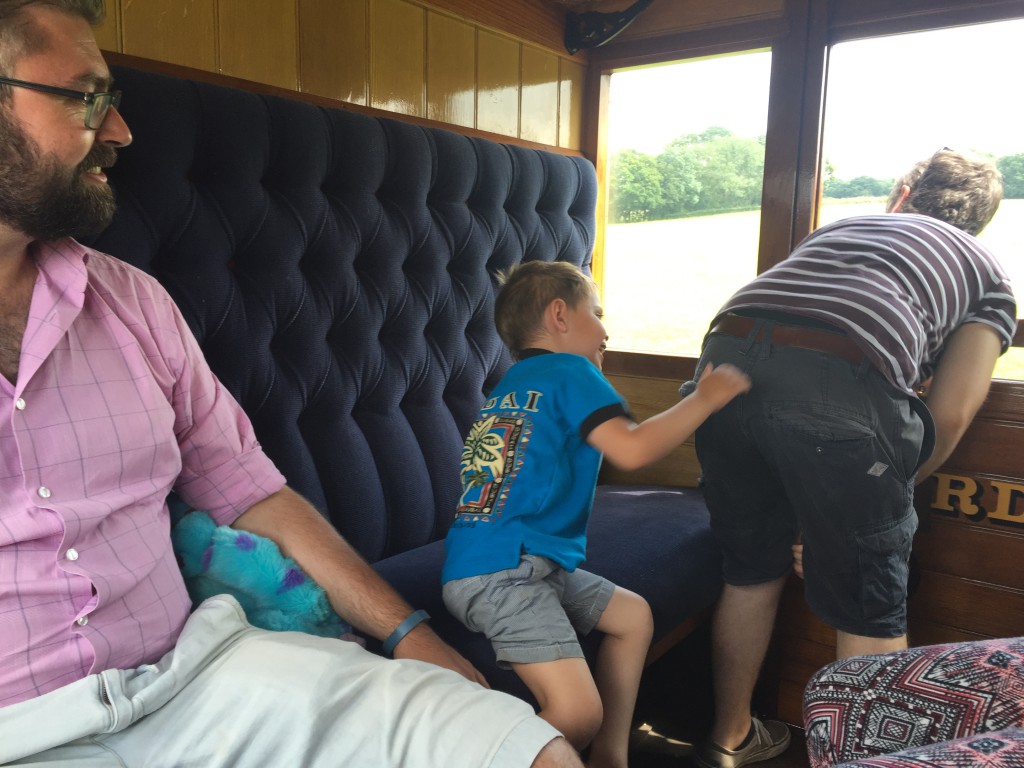 "MOR SE MIG!"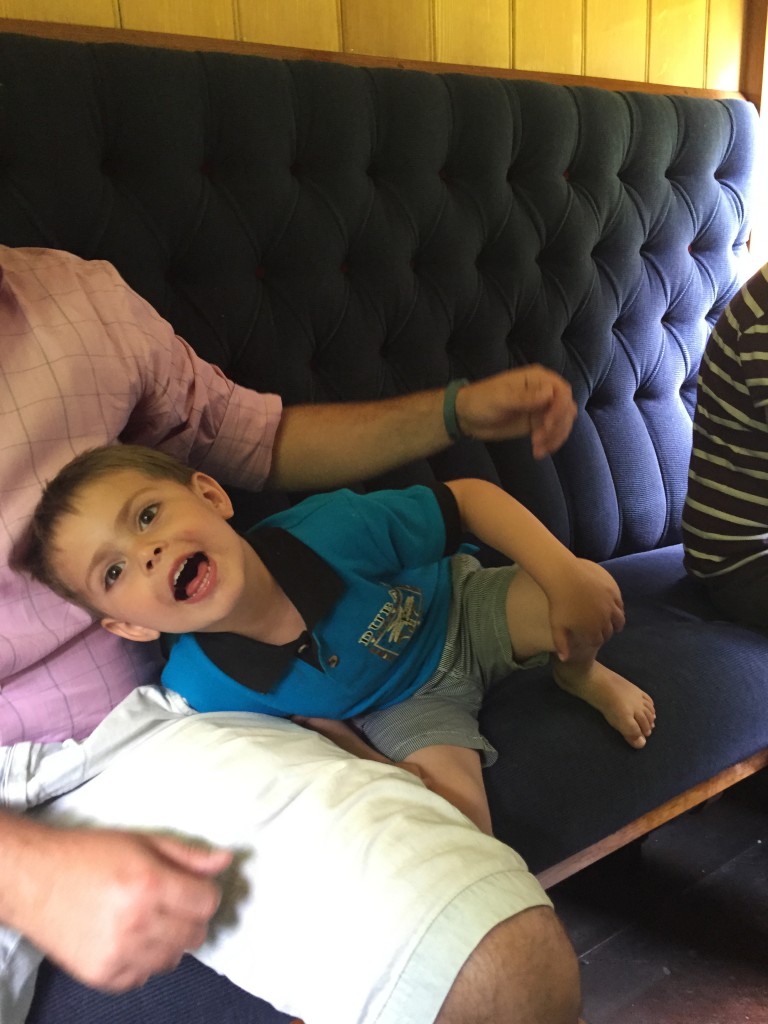 Trainselfie! Taken by Chris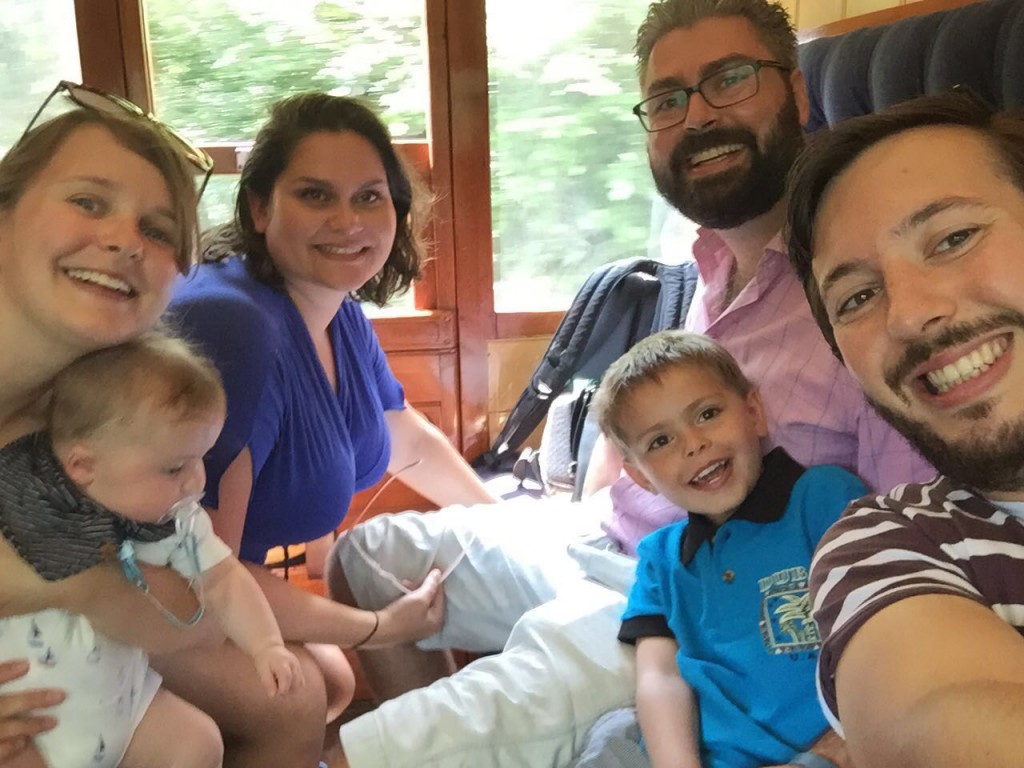 Jack, Amy and me 🙂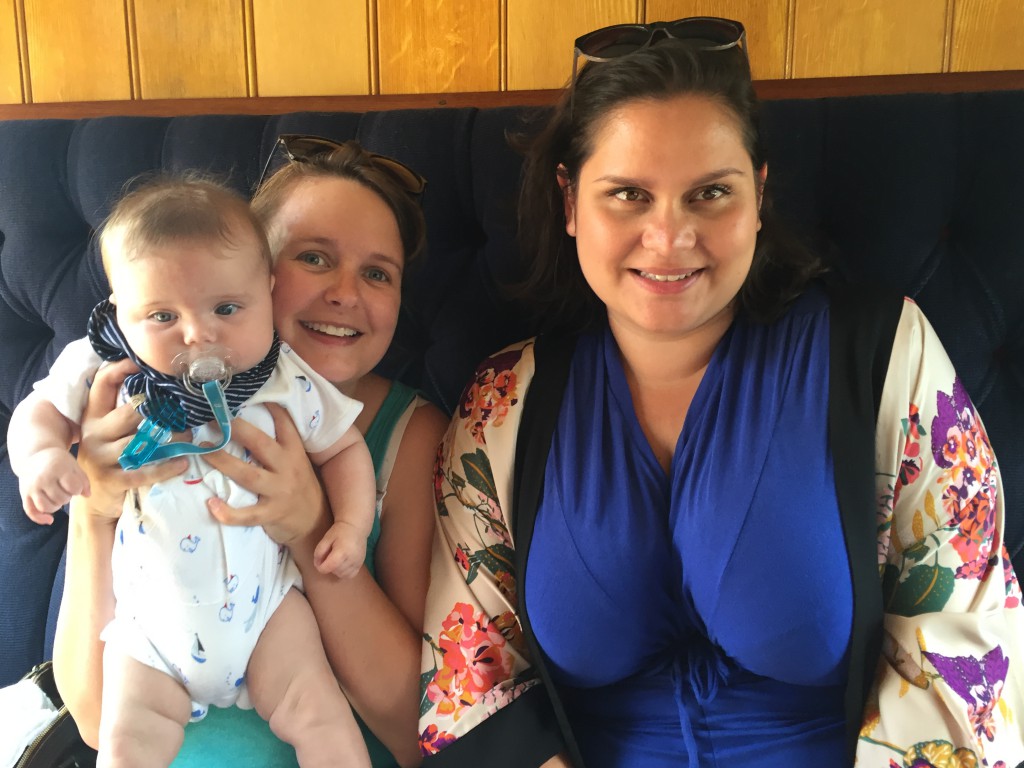 Me and my boys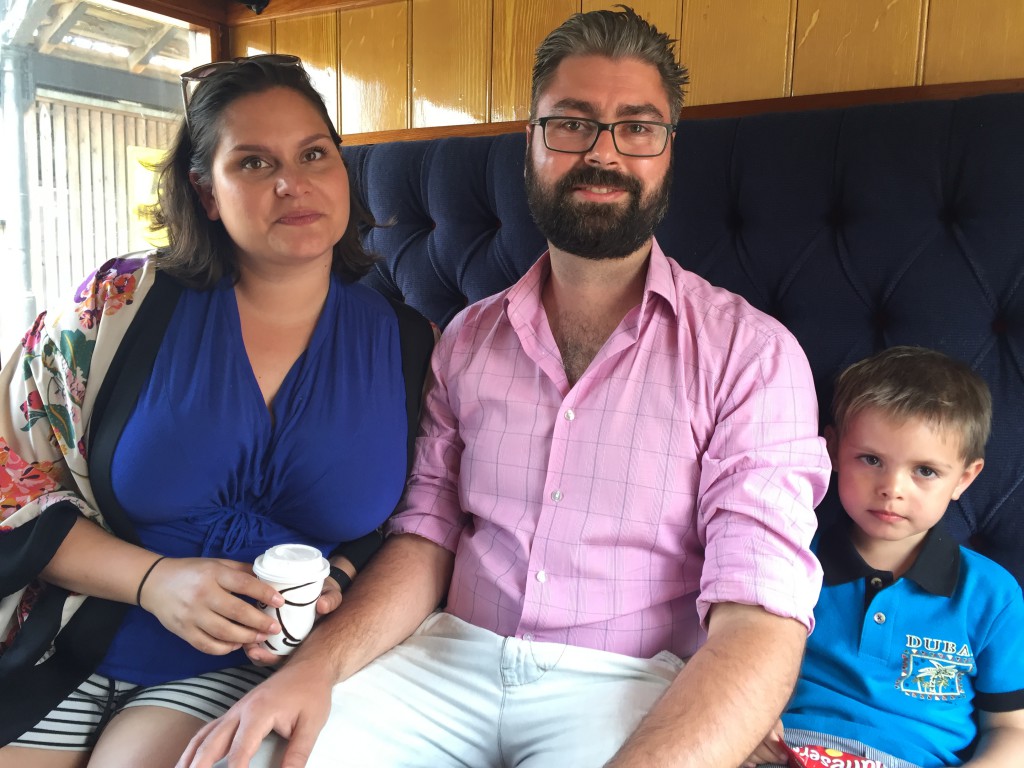 Viggo got a bit nervous when the train passed through a long tunnel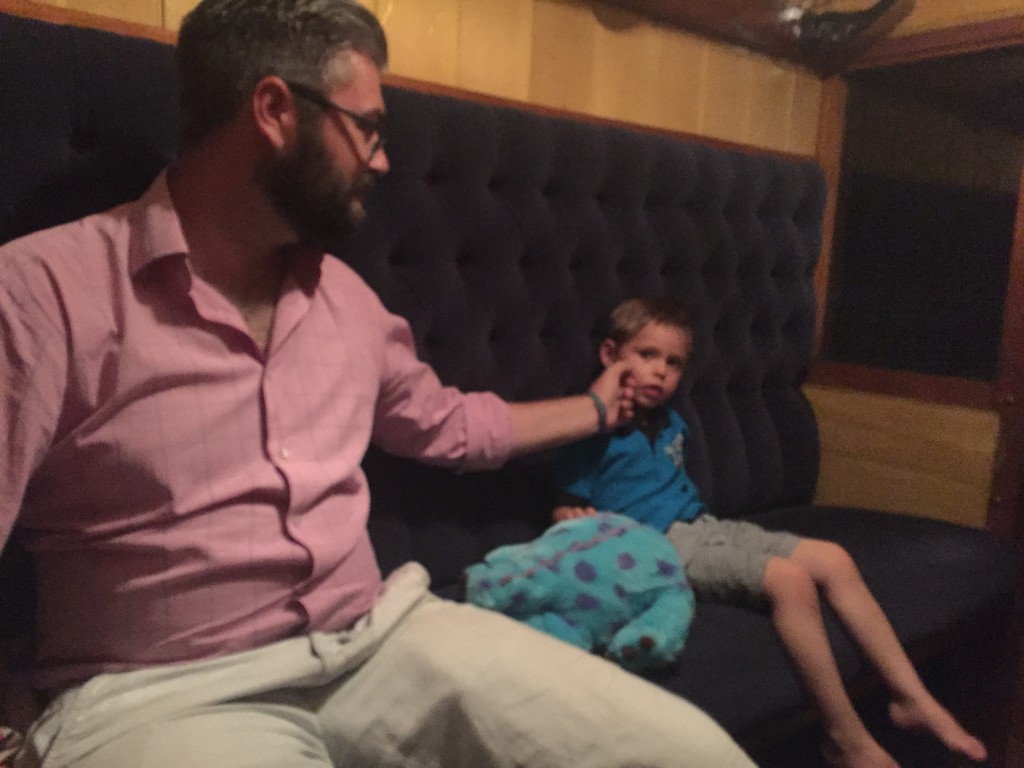 As there weren't very many train tracks for the steam trains, we often had to stop to give way for other trains. I took this as a photo opportunity and stuck my head out to see these two fellows waving. I waved back, assuming that stream-trains were like boats where you just wave, but then realised that they maybe knew each other… Oh well.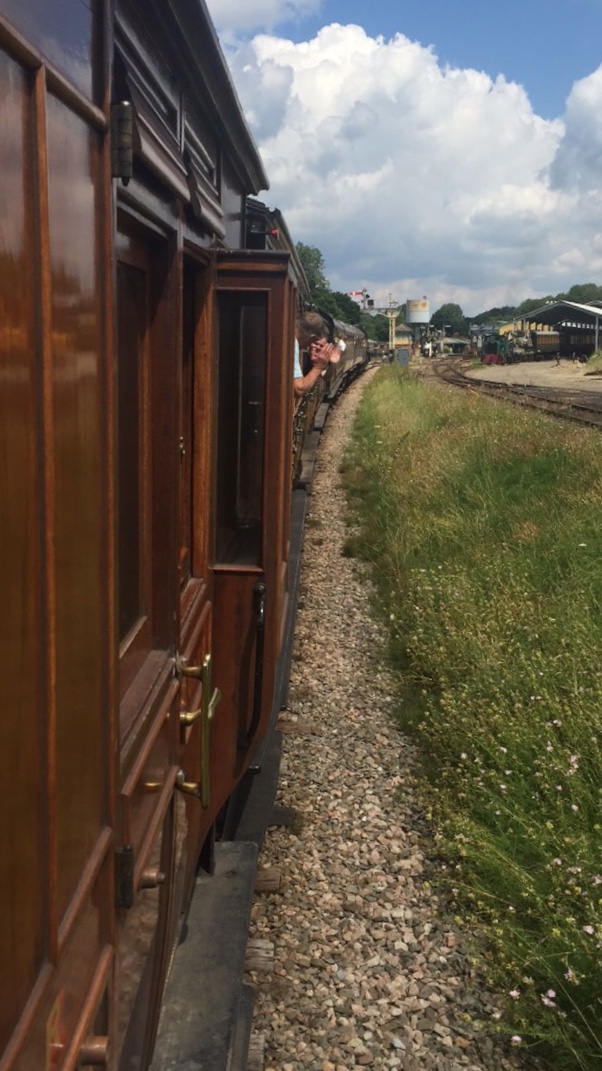 Along the way there were some very cute stations with lots of flowers, like this one at Kingscote (not to be confused with King's Landing)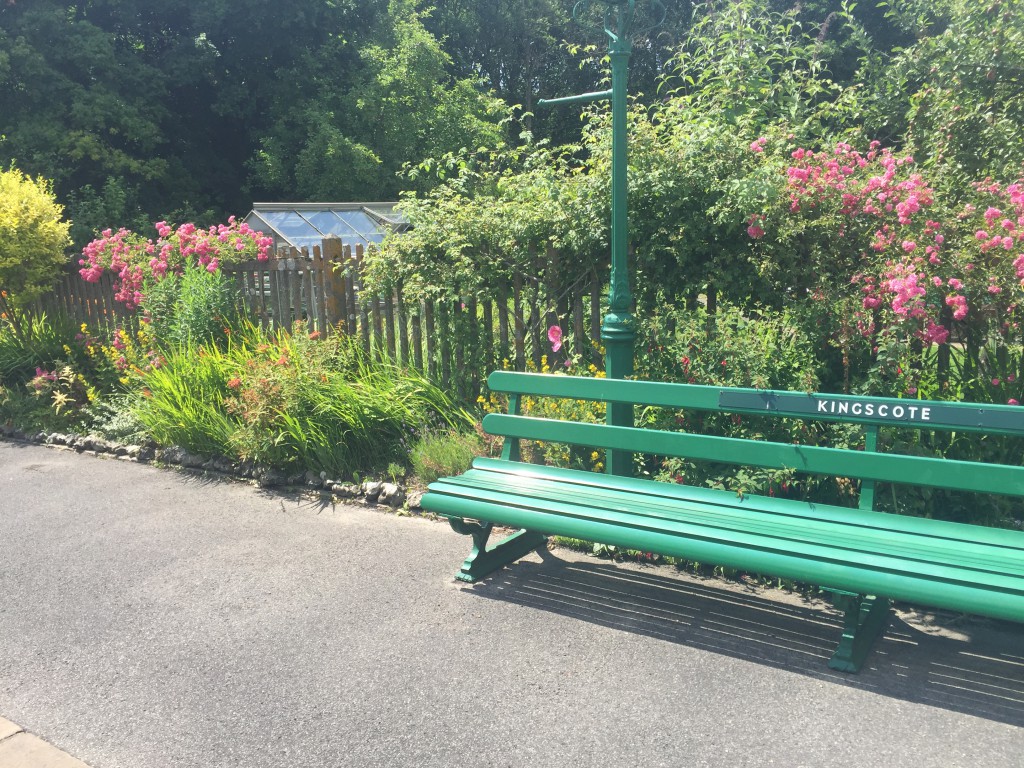 Along the way there were quite a few photographers, and people who had made picnic spreads to sit and watch the trains, as well as people who sat in their gardens next to the tracks and waved/photographed as we went by! 🙂 Chris thought it must be amazing to live by the steam trains and get to see them all the time!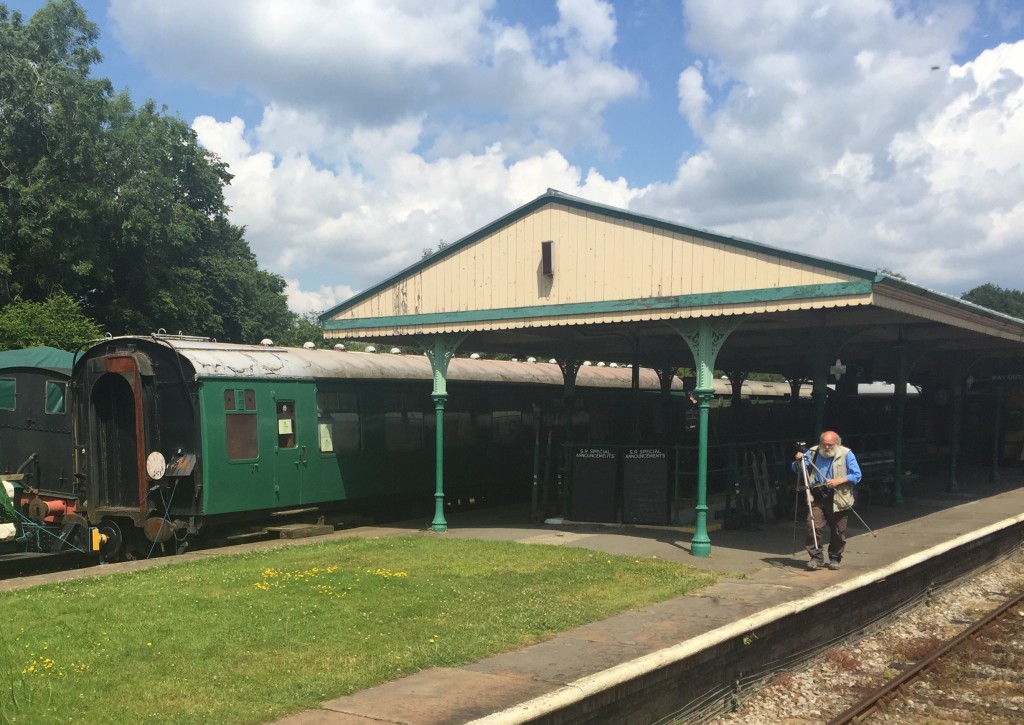 I took a train station selfie at the end station! The train in the background has been converted to a shop, a cafe, toilets and an information center.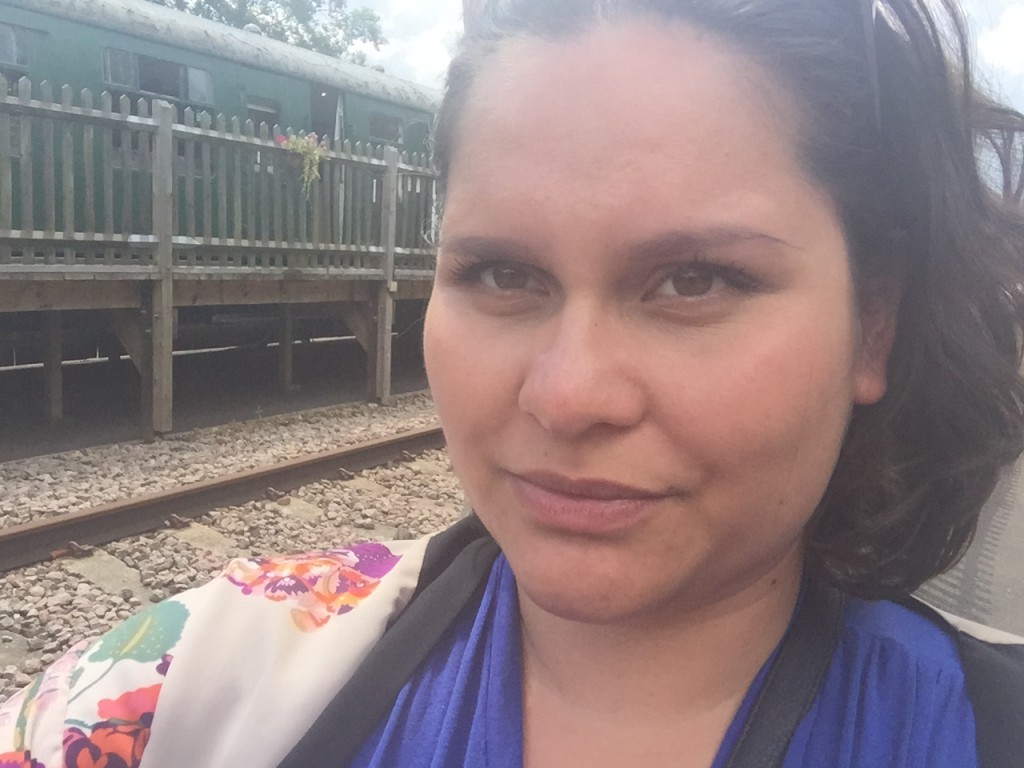 When we got to the end station we found a nice pub. As soon as we got in Viggo found the slot machine! It had flashing lights and buttons! I told him that there's a reason it's called the one-armed theif in Danish. He still wanted to play!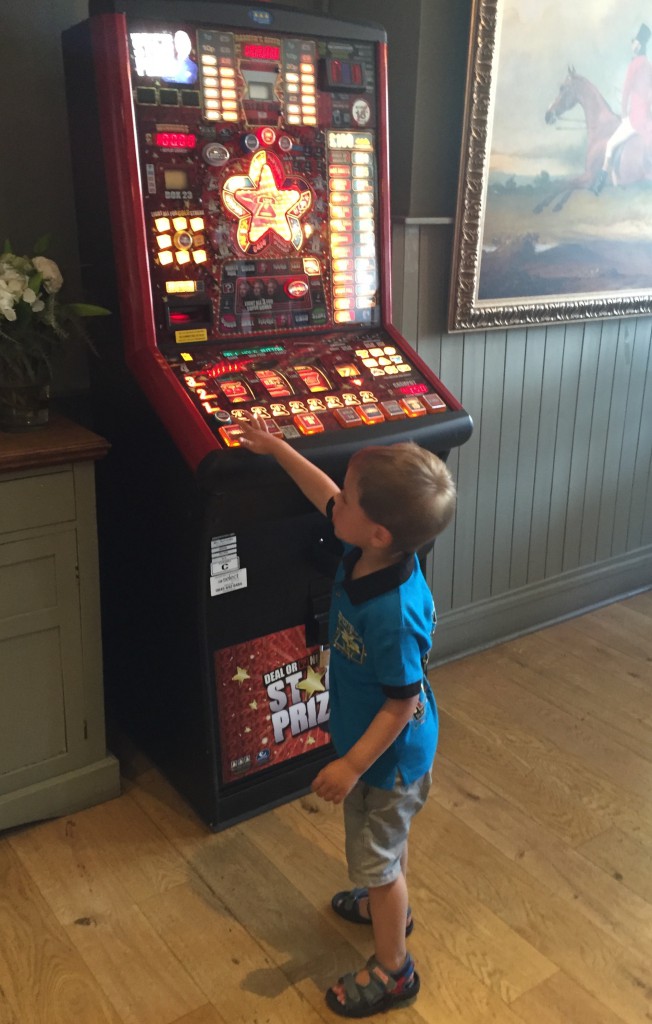 One of Viggos favourite parts of being on holiday is that he was allowed to drink alot of Coke!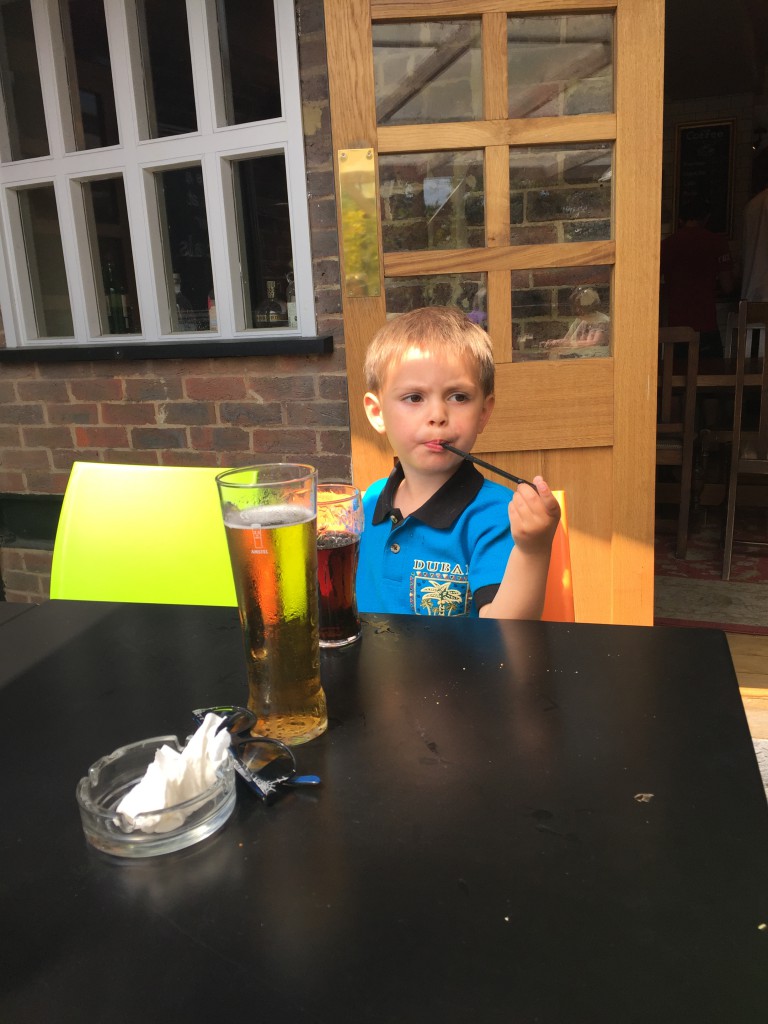 Viggo looking cool in his sunglasses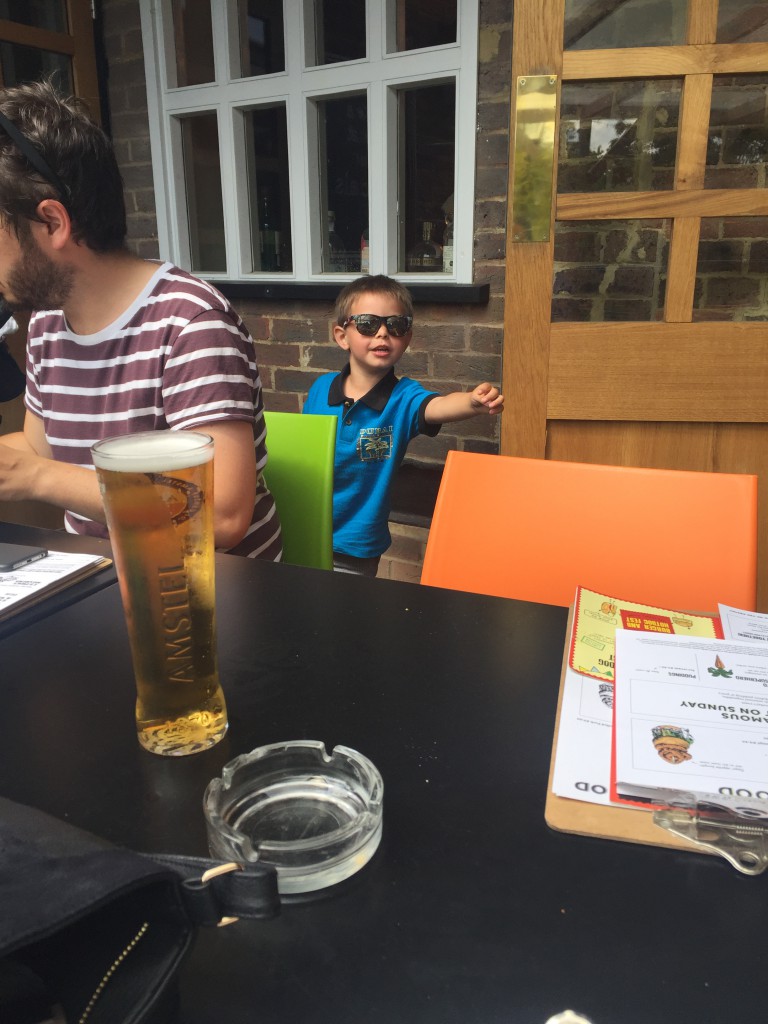 British cuisine has a bad reputation, but we enjoyed it immensely. At the pub I had a mac and cheese with pulled pork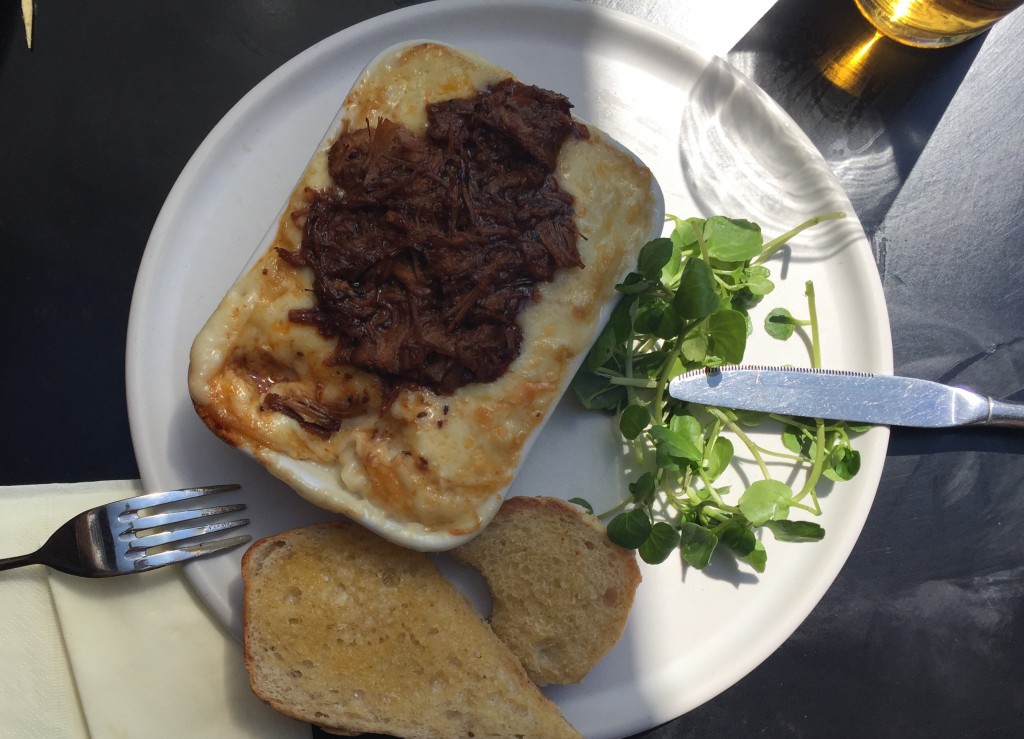 This door sent mixed signals… over the top is says fire exit only, while the door itself is labelled Entrance. MAKE UP YOUR MIND, DOOR!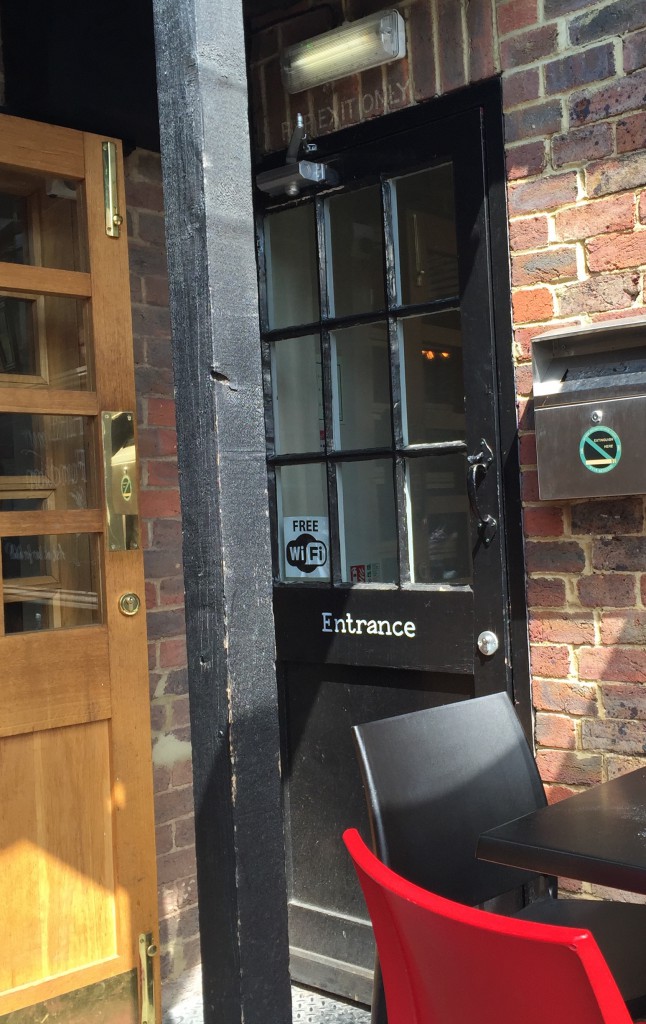 The pub we were at throws Pokémon events! We saw a couple of places that had them while we were there.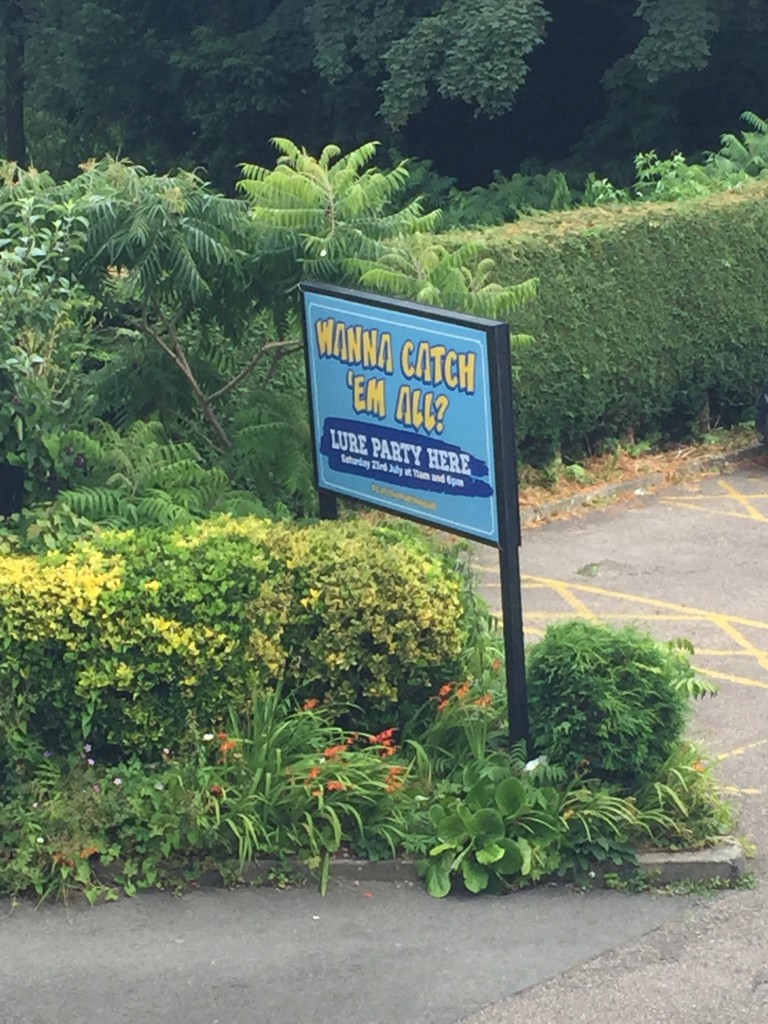 Between the pub and the station there was a French Market with market stalls and this carrousel. Viggo absolutely needed to try the Superman car!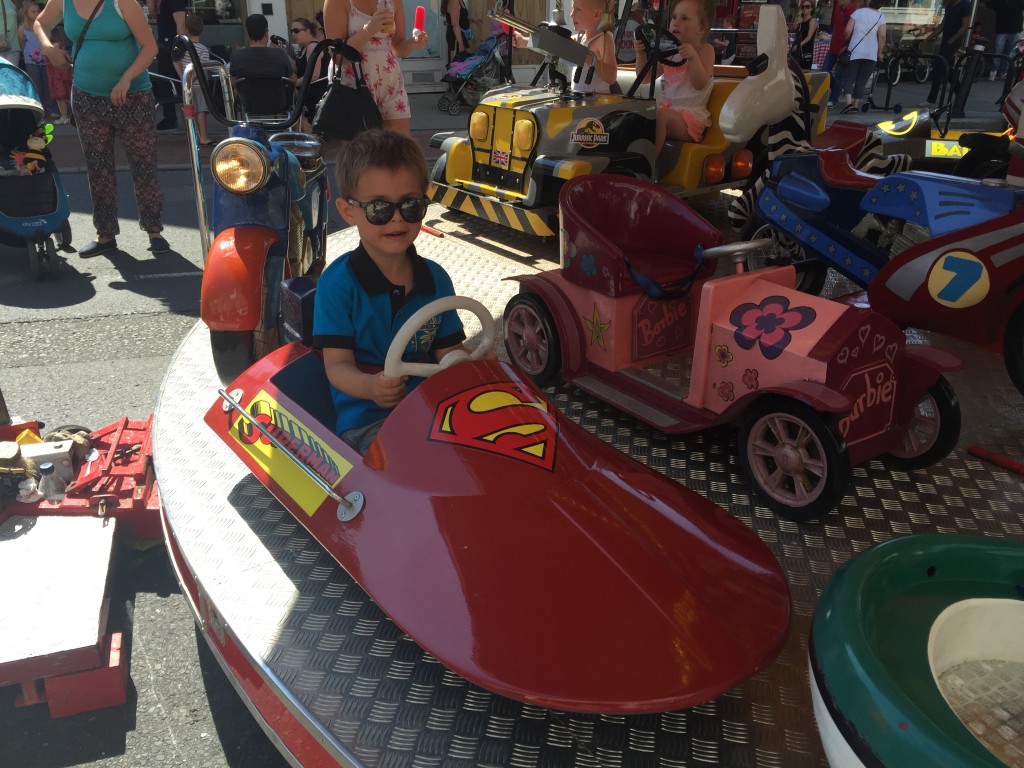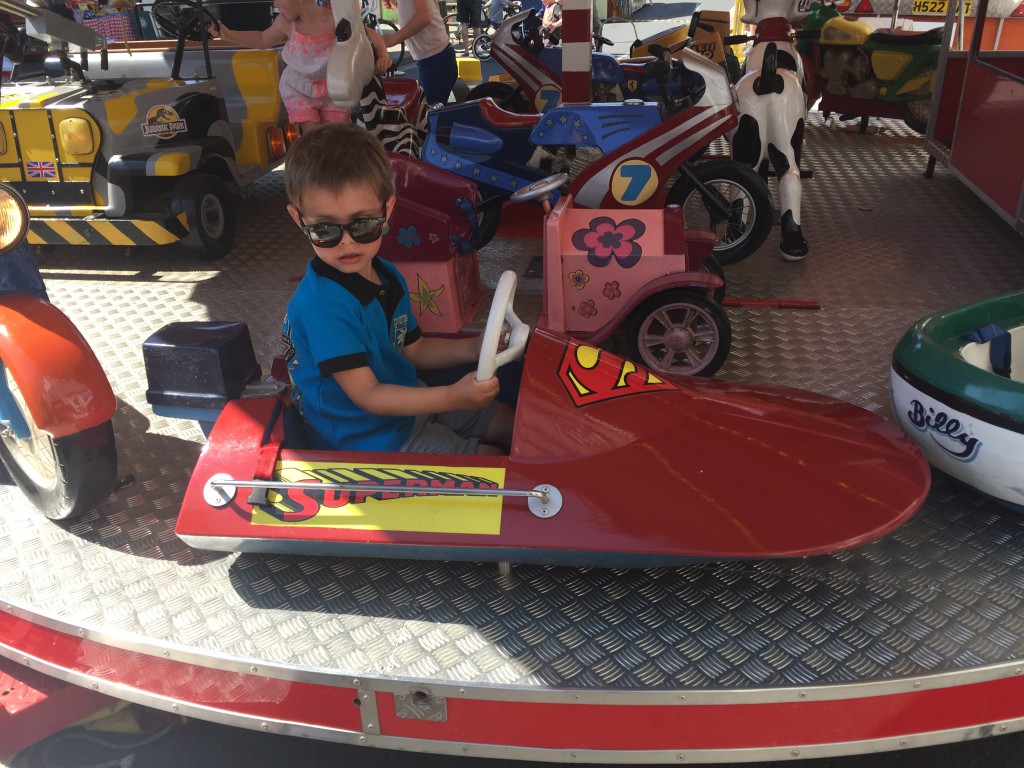 When we got back to Sheffields Park Station we had a look around. There were some beautiful trains, a shop and a museum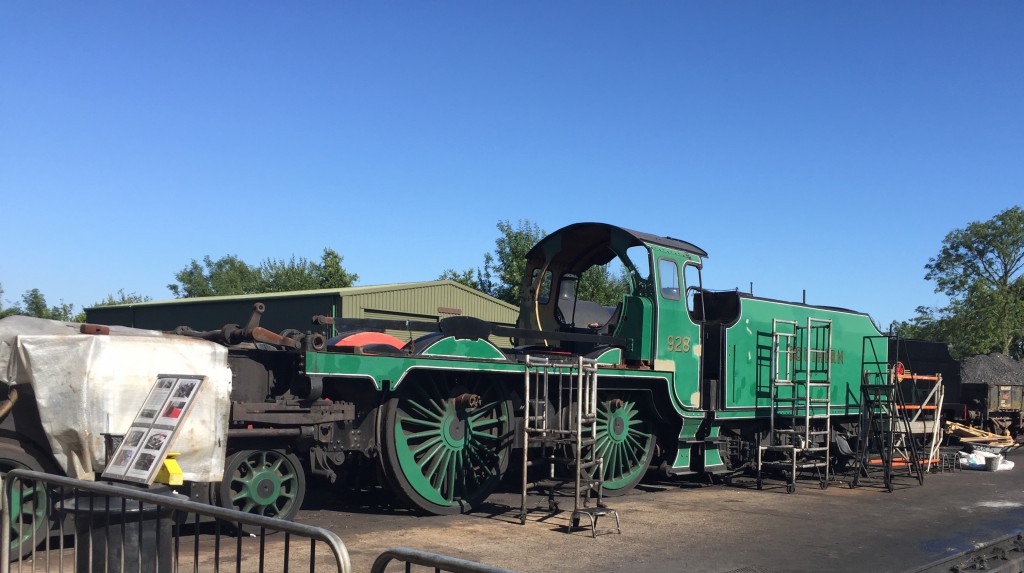 They had some of the old trains on display, but for safety reasons we weren't allowed to crawl on them 🙁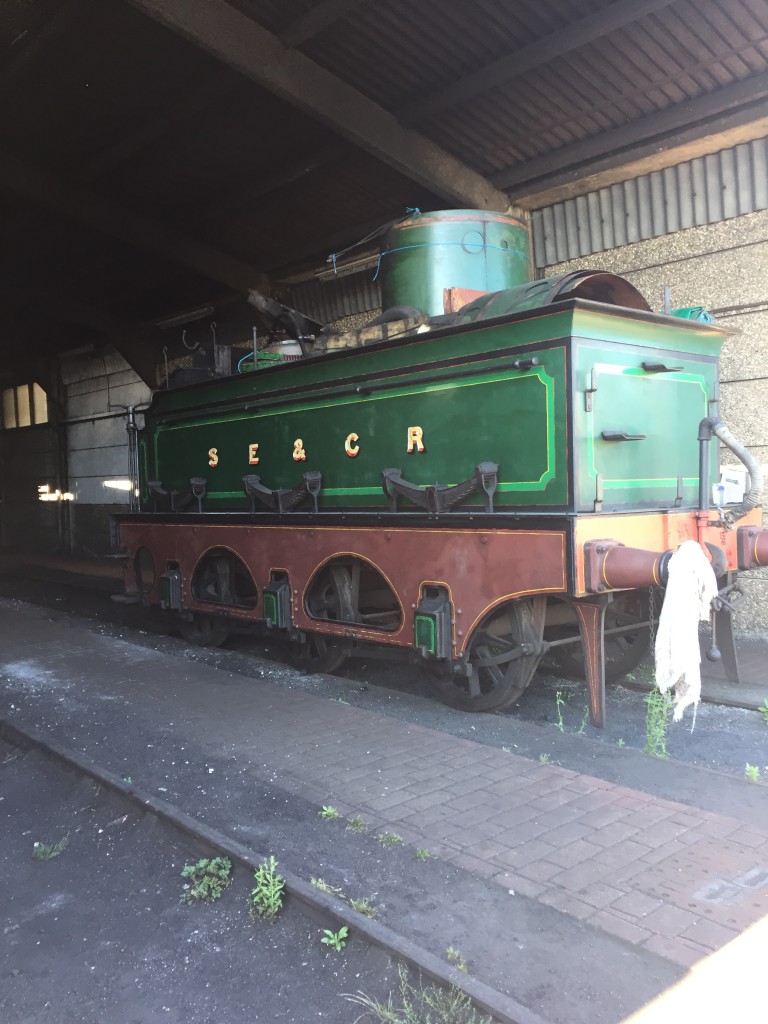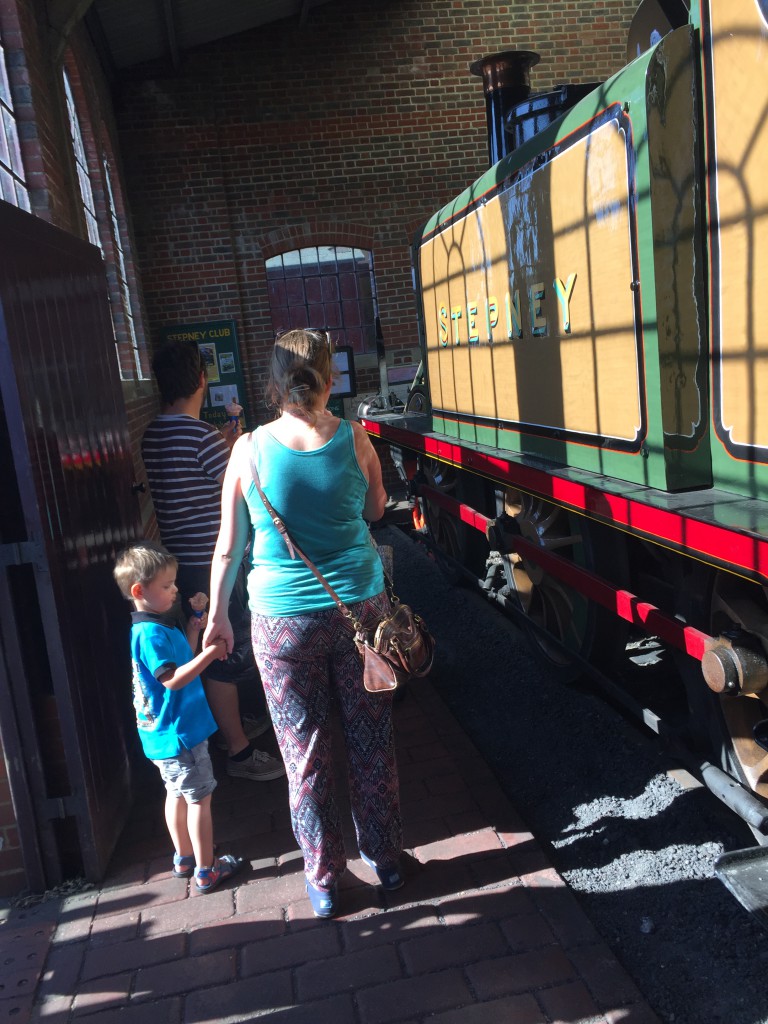 Train station selfie.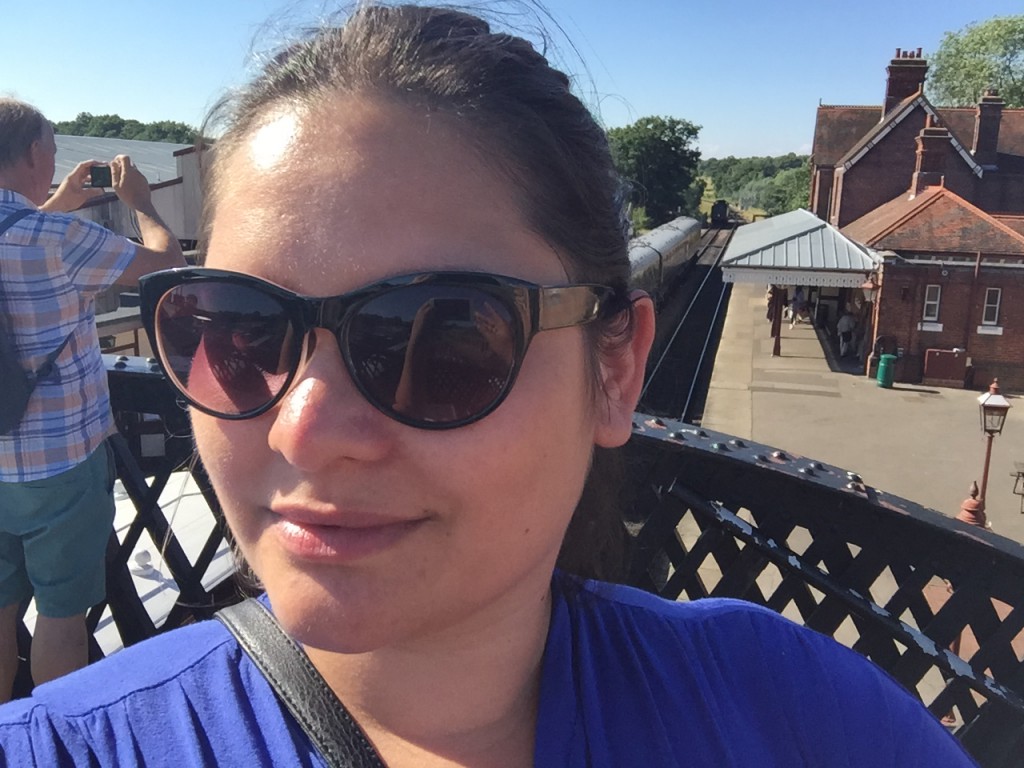 In the train museum they had a lot of stuff from the old trains. These lanterns reminded me of the lanterns from the green lantern.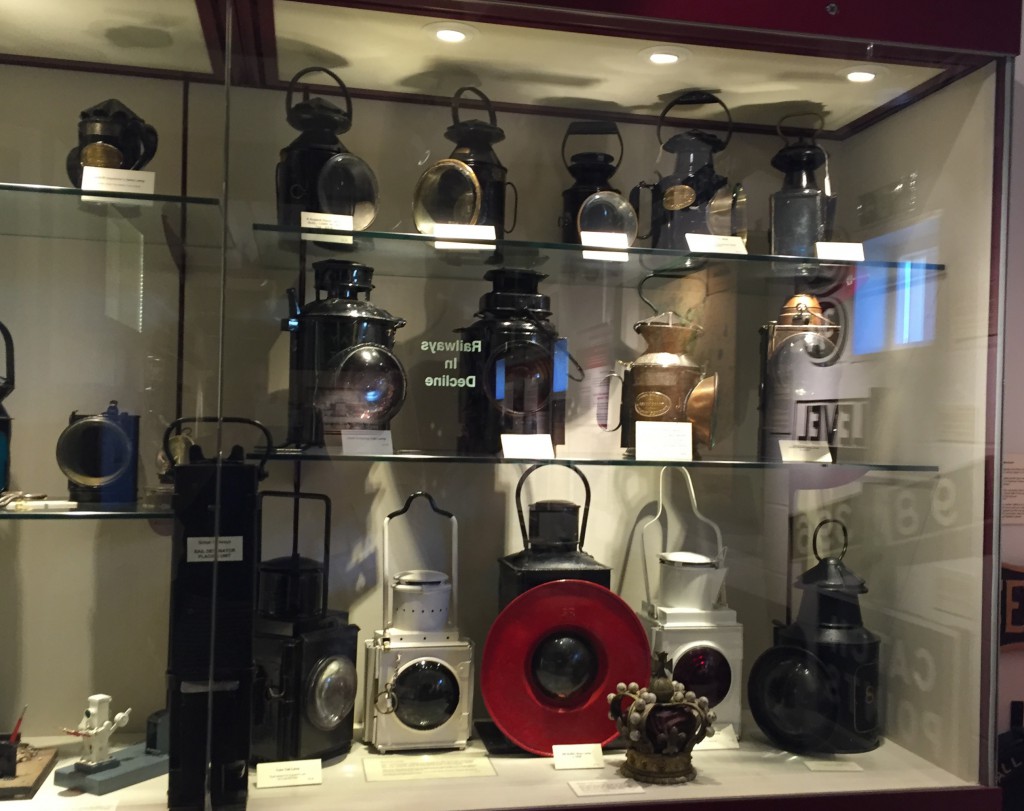 I liked the old advertisements they had at the station as well as in the museum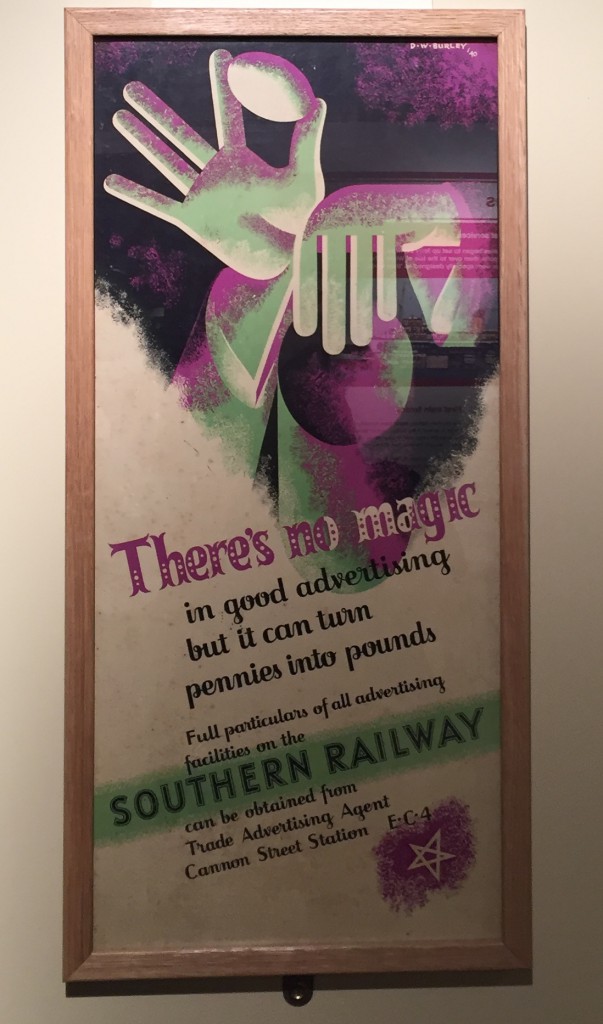 As we got on the train I mentioned that it reminded me of Downton Abbey, which isn't so strange as parts of it were filmed on this same railway. Here is a list of some recent filmings on the Bluebell railway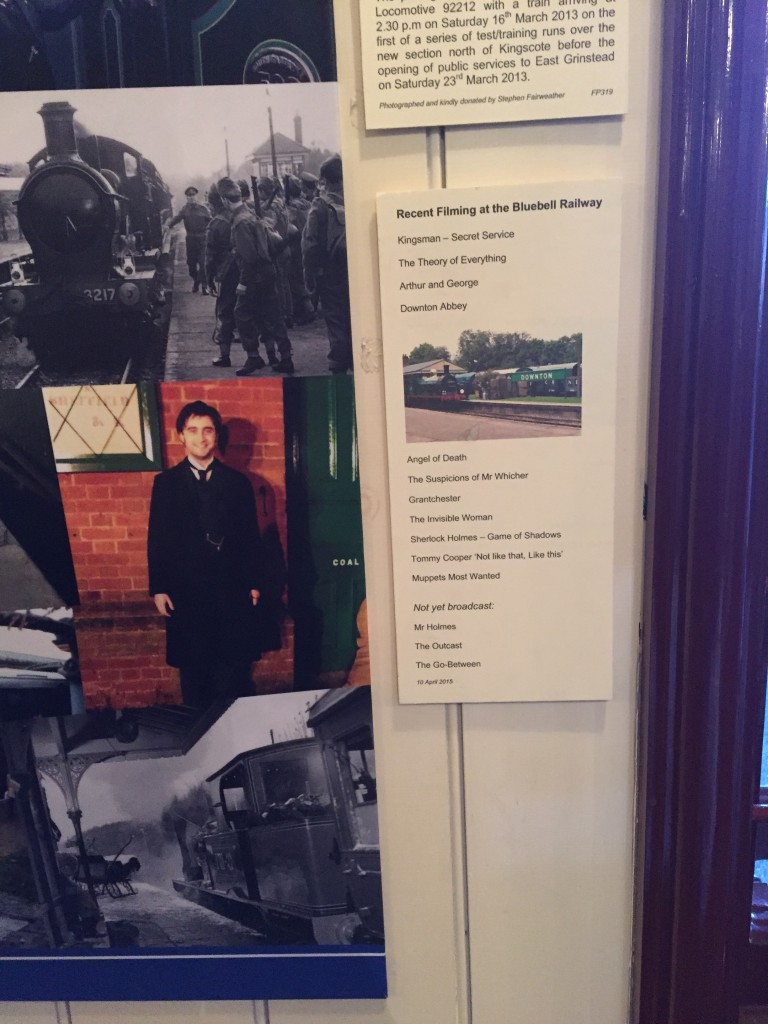 Viggo's favourite part of train was looking at the model trains. They had one that drove when you put in a coin. The proceeds went to adding things to the railway, the station and the museum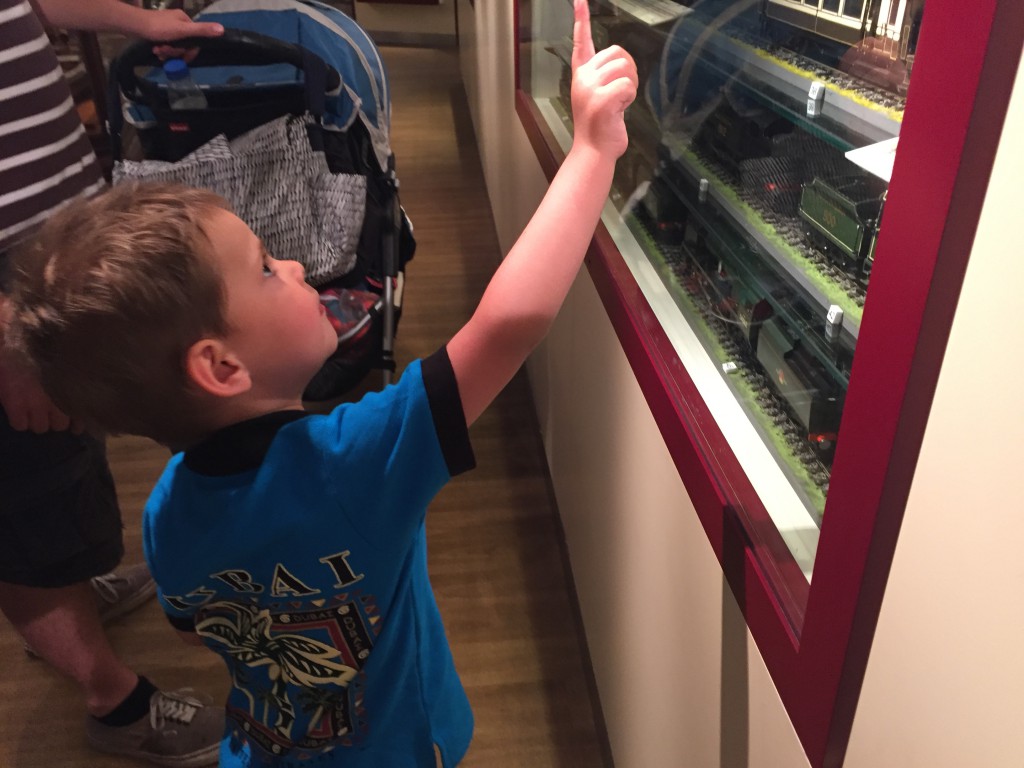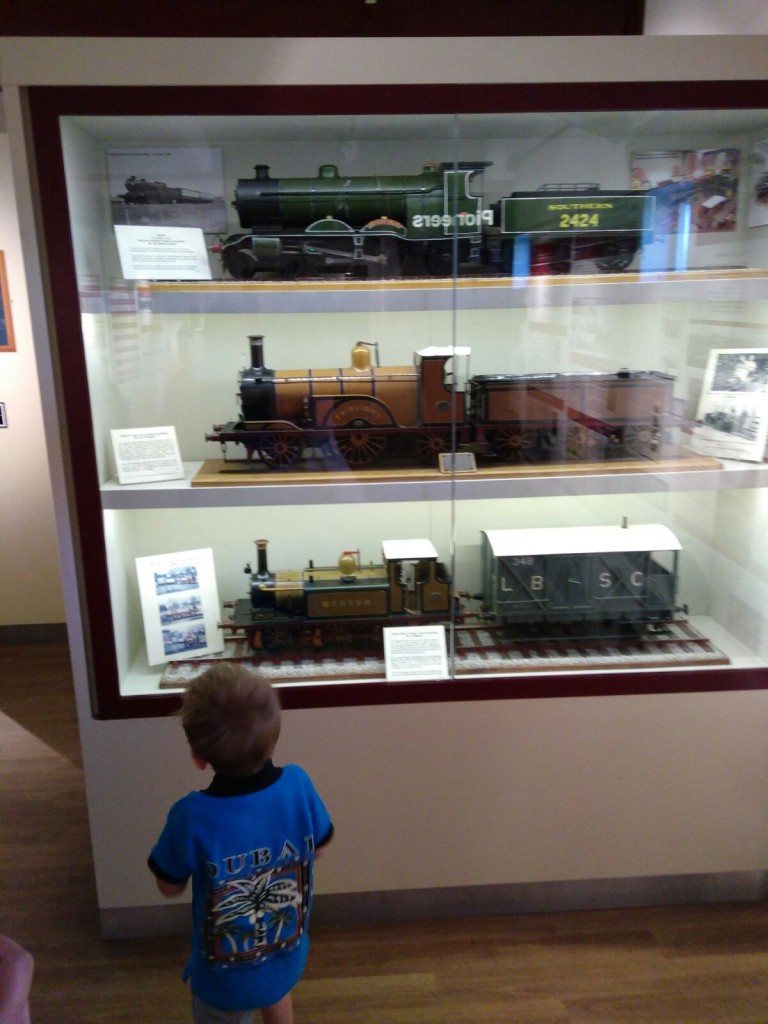 Yeah.. There are so many dirty jokes in this old ad. I don't know where to start.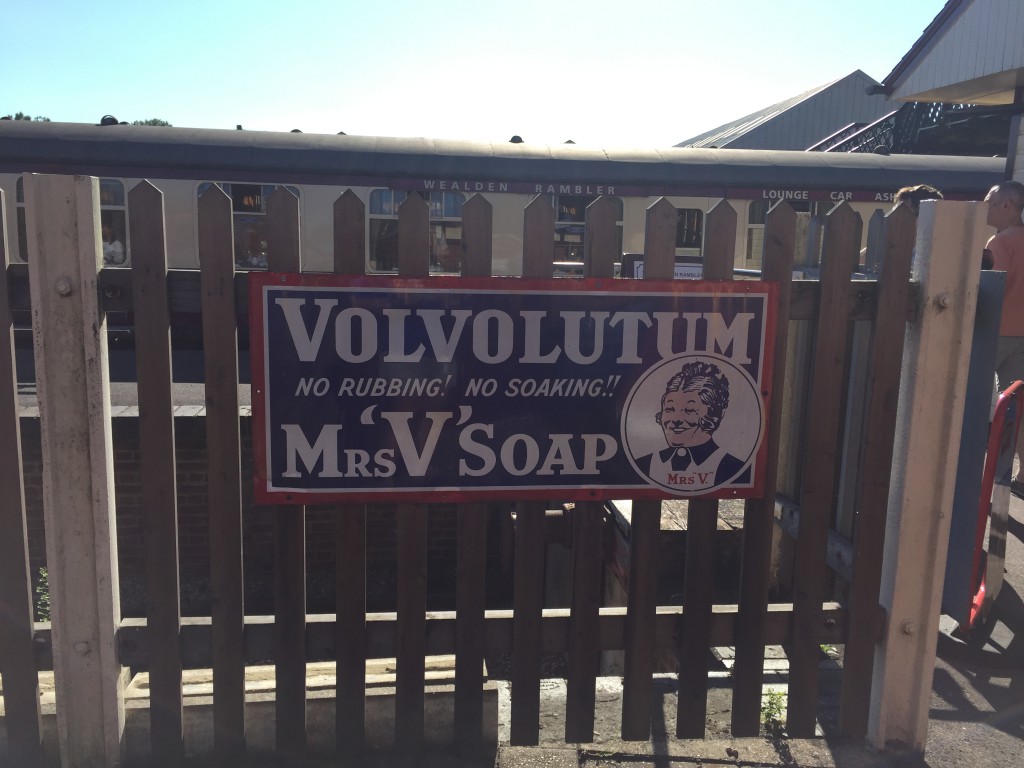 When we got back to the house Chris grilled for us as Basse and Viggo practiced on doing push ups… not sure Viggo understands it quite yet…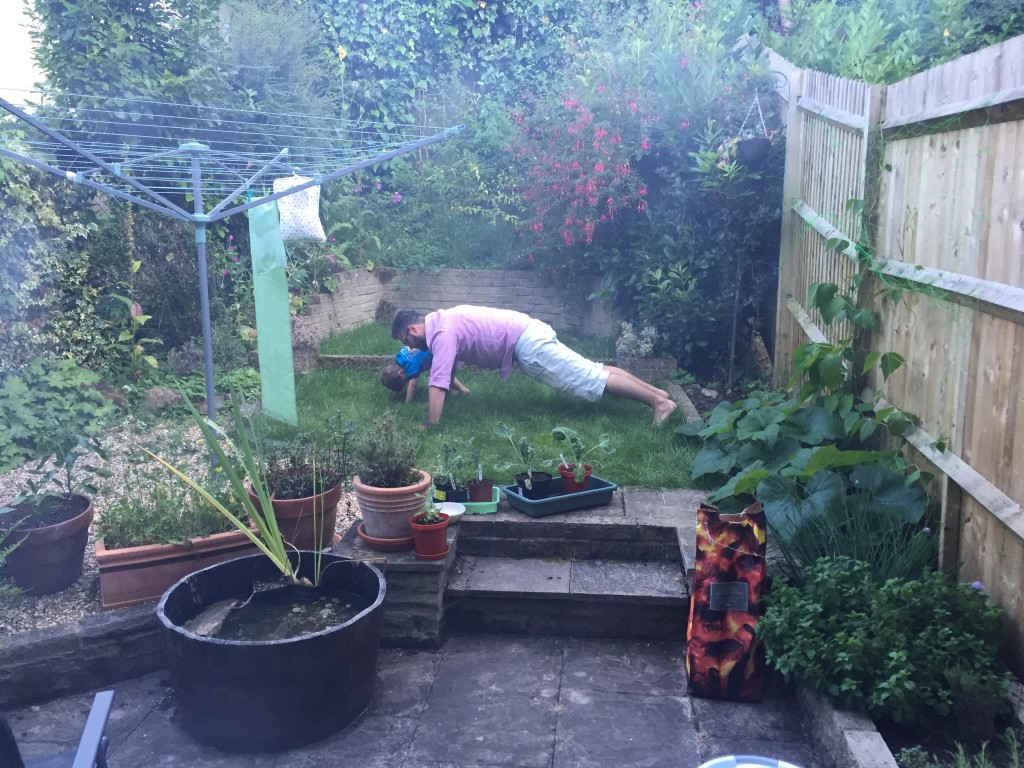 Viggo kind of tired Basse out!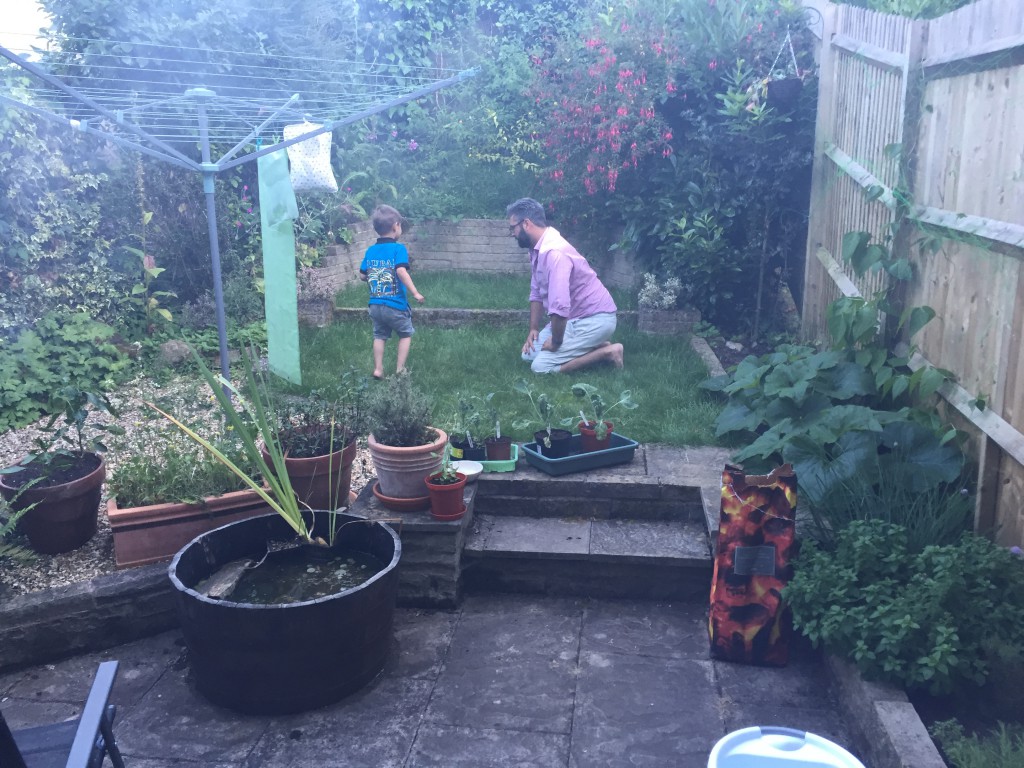 While they were working out Viggo apparently pooped. In order to show that he twerked while singing about poo…