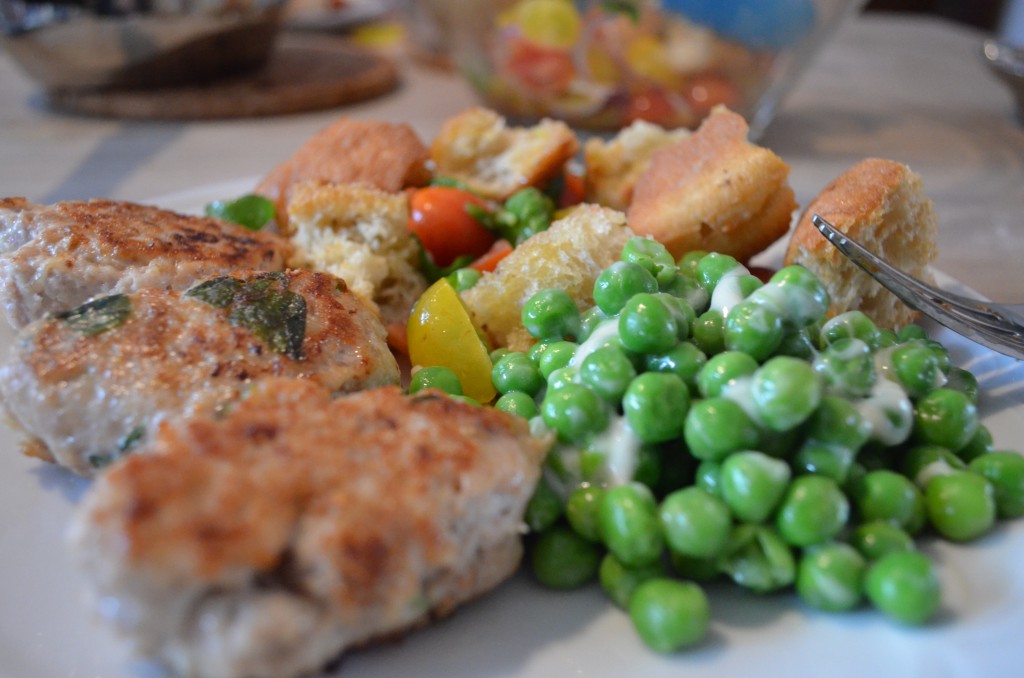 This was a solid meal! I was really surprised at how good it tasted and how well the elements fo together!!
Kajs kyllingedeller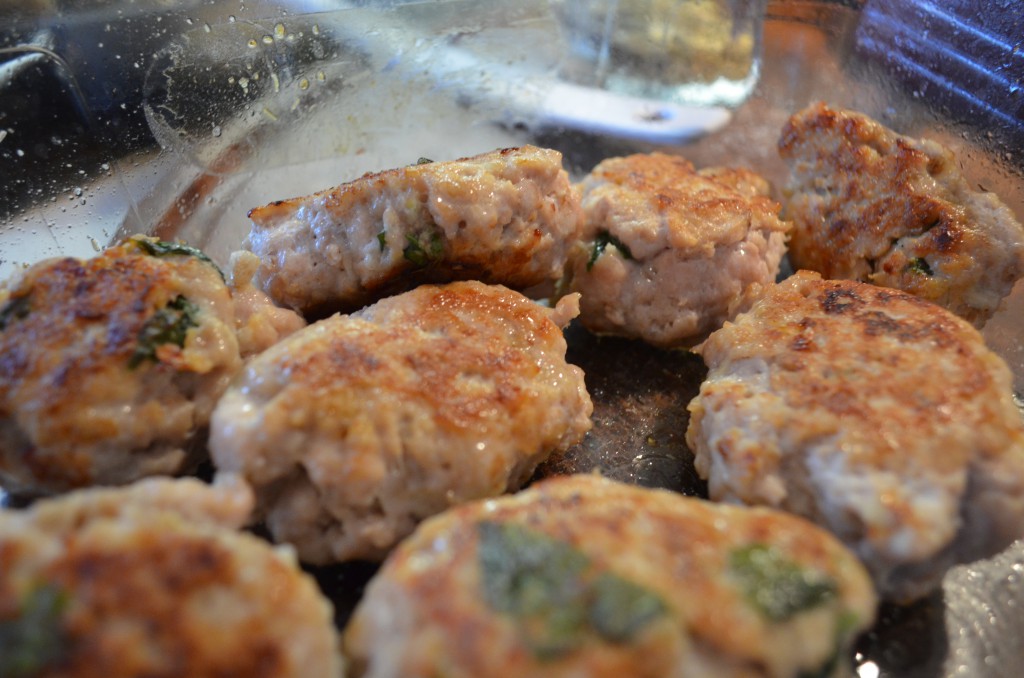 I got the recipe for the chicken meat balls (Kajs Kyllingdeller) from my sister, Susanne. Viggo LOVED these!! Which was AMAZEBALLS as we can never get him to eat meat! These are a new house favourite.
We didn't have all the ingredients, so we just omitted or substituted the ones we didn't have so our version (that particular night 🙂 ) was:
400 g minced chicken meat
1 clove of garlic – finely chopped
A few leaves of basil – torn
1 egg
Salt and pepper
Then we just shaped them into balls and fried on a frying pan over medium-high heat until brown on the outside and completly cooked through. Around 5 minutes per side.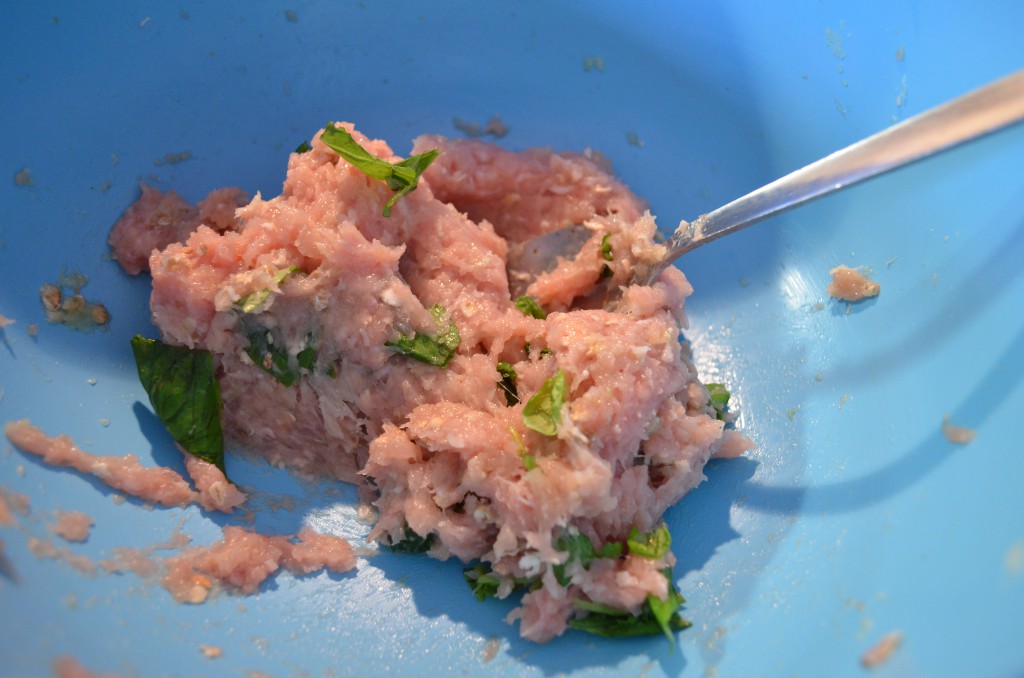 Bread salad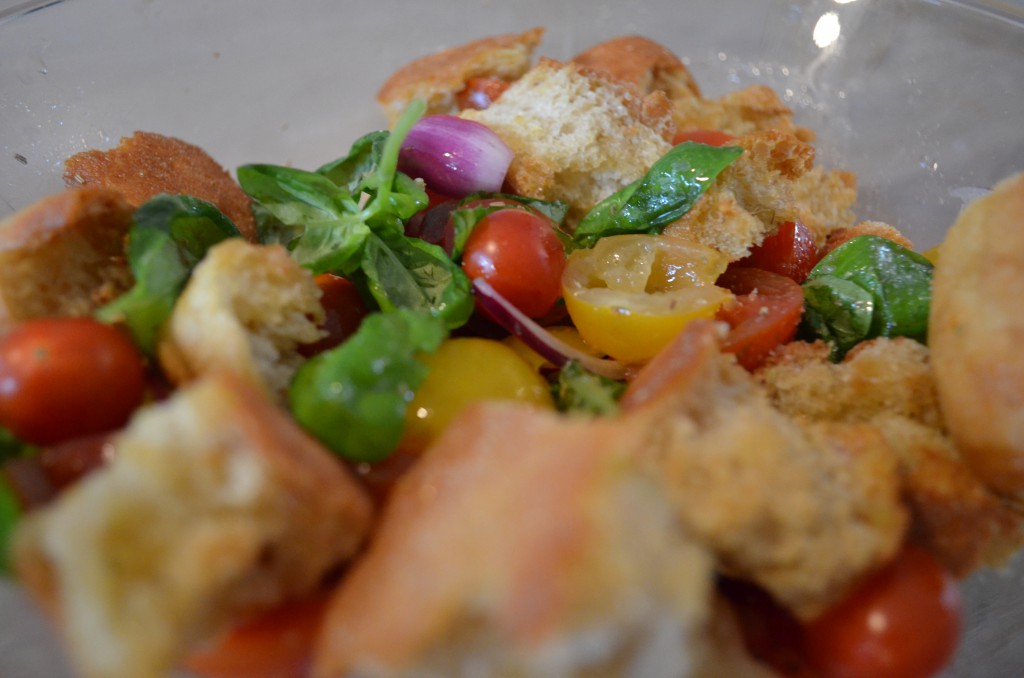 The recipe for bread salad was loosly based on Jamie Olivers. My version goes like this:
2 day old ciabatta buns
2-3 teaspoons of coarsly ground fennel seeds
250 – 300 g assorted tomatoes
0,5 red onion thinly sliced
Apple cider vinegar
Olive oil
a handful of fresh basil leaves
Tear up the Ciabatta in to smaller pieces, sprinkle over the fennel seeds and drizzle some olive oil. Put in the oven to crisp up a bit at 180-200C for 10-15 mins
Meanwhile cut the tomatoes in to smaller pieces, unless, you get the tiny berry sized ones like i did.  I like to deseed the cut tomatoes, but thats up to you.
Put them in a bowl with the onion and pour over about 3 tablespoons of vinegar and 4-5 of olive oil. Add the bread when it has crisped up.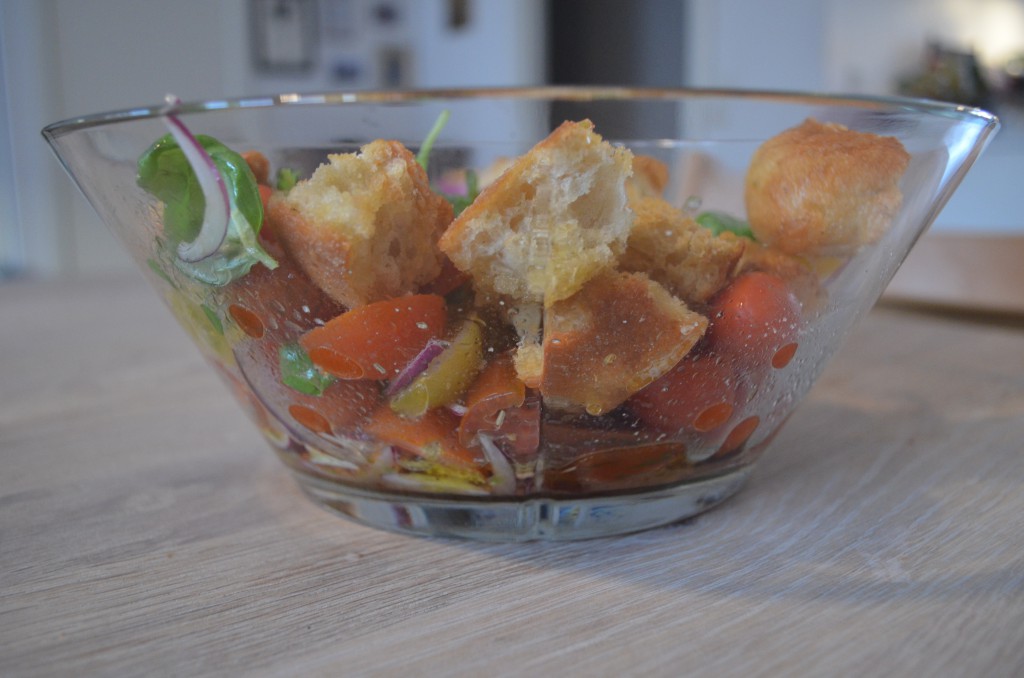 Easy Cheasy Peasy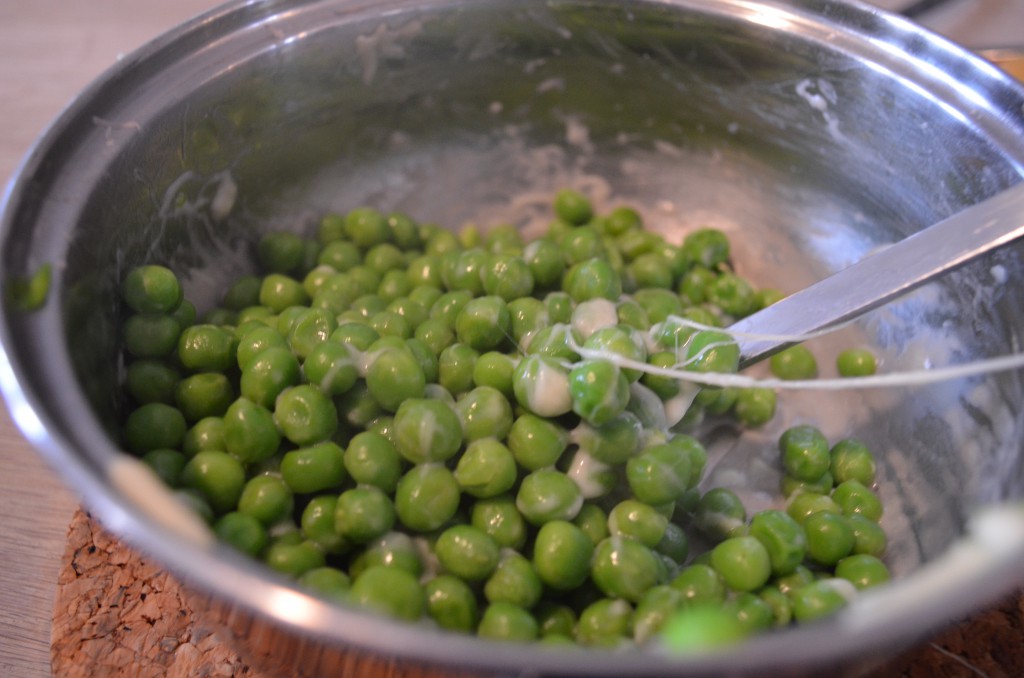 I really liked these peas, but Viggo would have preferred them without the cheese! He got really annoyed with the striny cheese!! I mostly made these to use up all the frozen peas I had in the freezer and cheese in the fridge
These are loosly based on a Jamie Oliver recipe. But mine are made like this:
200 g of frozen peas – boiled in salty water
A few gratings of parmesan
1-2 tablespoons of grated gouda