I found the pattern for this hat on pinterest, it was rather simple, once I got the hang of it! Just a shame it took me so long to get a hang of it!! I read the pattern wrong on the second round and didn't realize it until I had done quite a few rounds – and redone them!! Which was especially annoying as this wool/soya yarn sticks to itself once I crocheted it!!
The yarn is from Netto and the yarn itself changes color.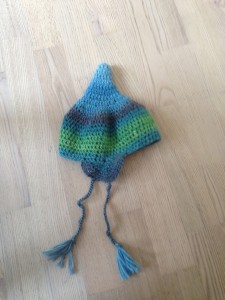 Find the pattern here.