For far and Masha's copper wedding their kids (except Poul who is studying for his final exams), grandkids and sons in law surprised them by making an "æresport" at the summerhouse.
Because of problems with an internet order and far and Masha suddenly, last minute, saying that they were coming to Denmark a day early, we had to scramble to get things done. On the bright side it meant that they arrived on a Sunday instead of a Monday, so we stayed at the summerhouse to surpise them!
---
I spray painted hearts and the shield at home. This is what it looks like when you spray paint hearts on top of a cardboard box: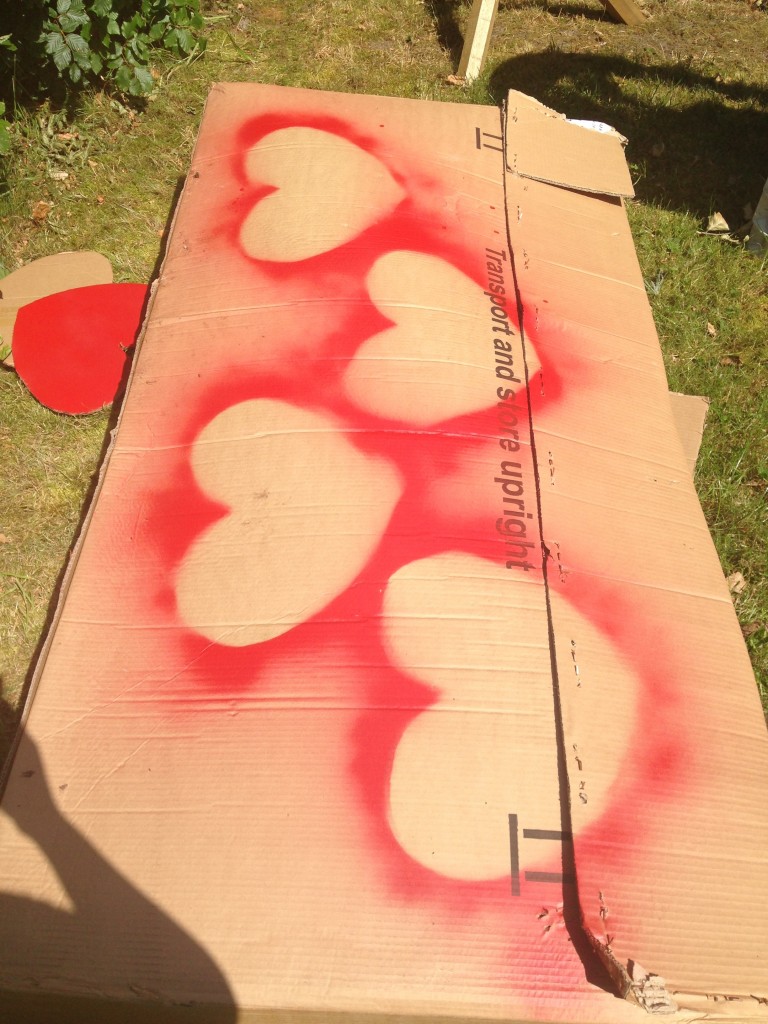 Christian and Viggo played with flowers on the deck.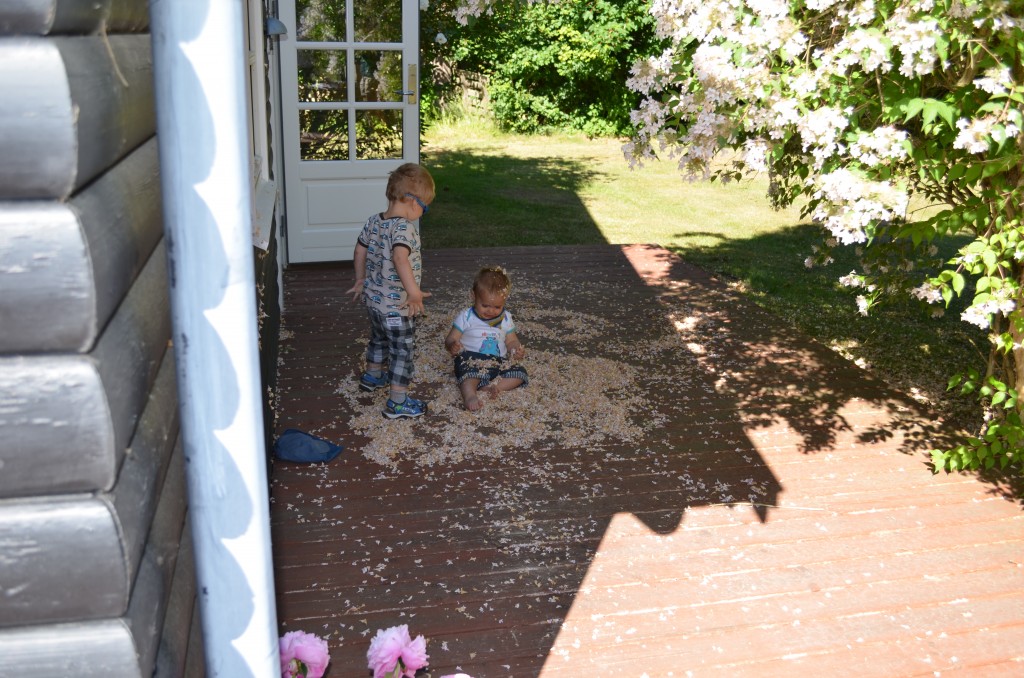 Christian put petals on Viggo's head then triumphantly exclaimed "I decorated Viggo!"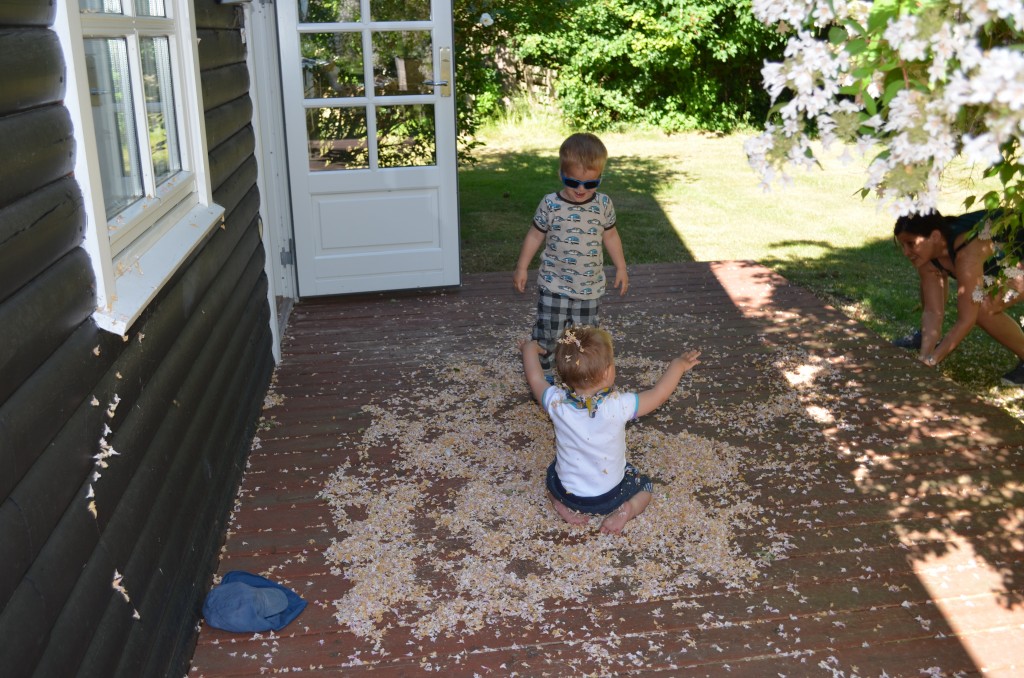 Then the boys ganged up on Stephanie and decorated her together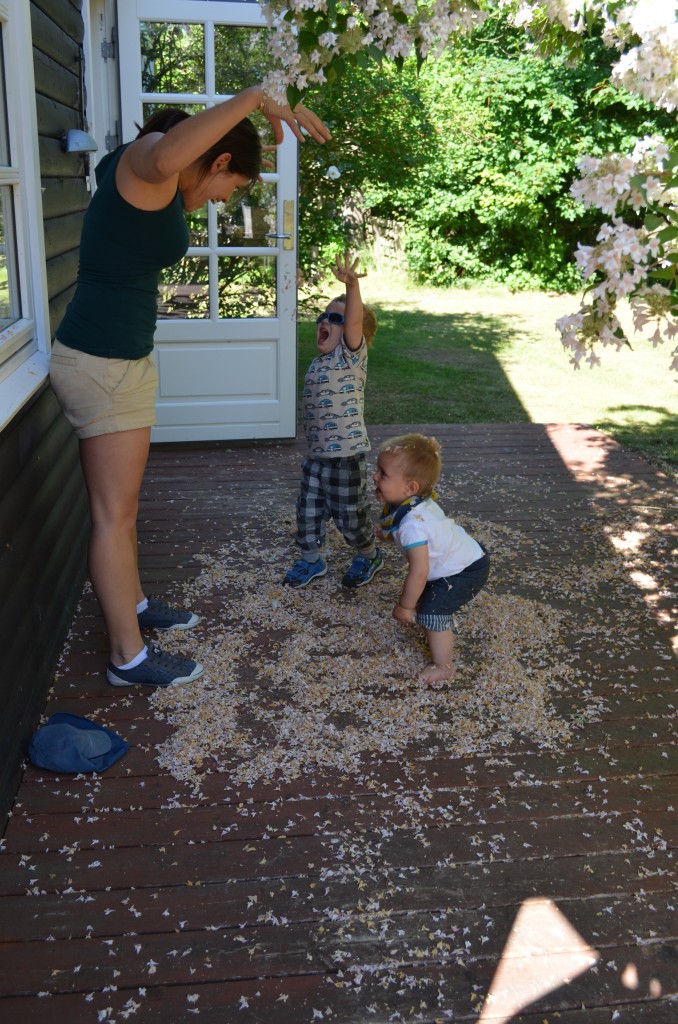 Viggo wanted to get in to the house to touch every thing. Especially becuase he wasn't allowed to.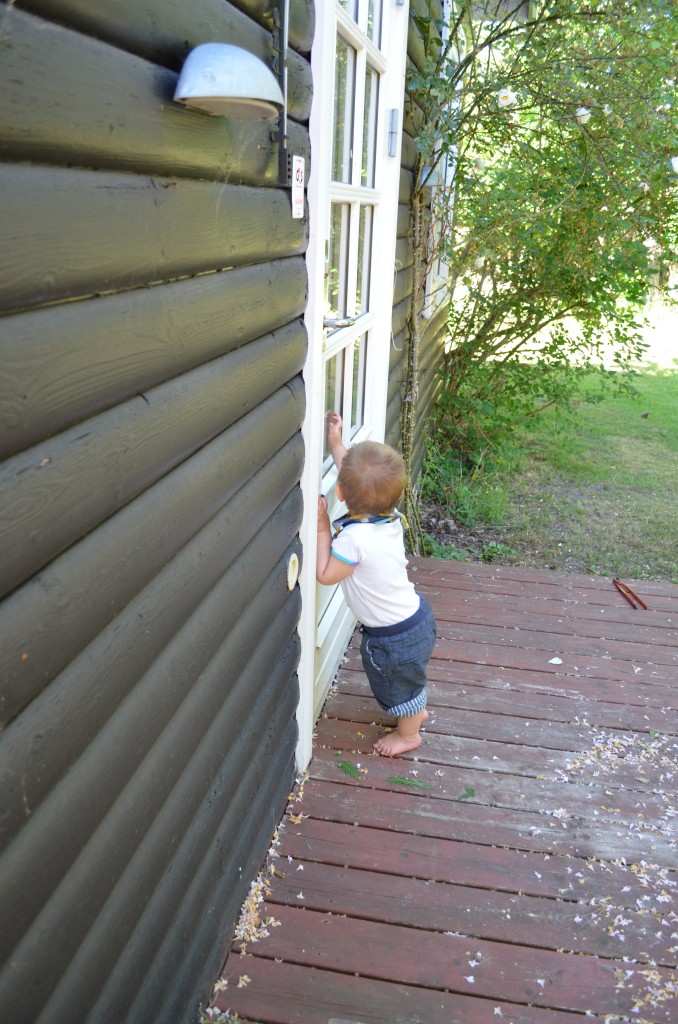 It took team work to get the frame just right. It needed to be sawed to in height and width to fit the door, then the greenery was attached, the frame was attached to the actual door frame and the last embellishments were added. Viggo helped by handing hem a hammer.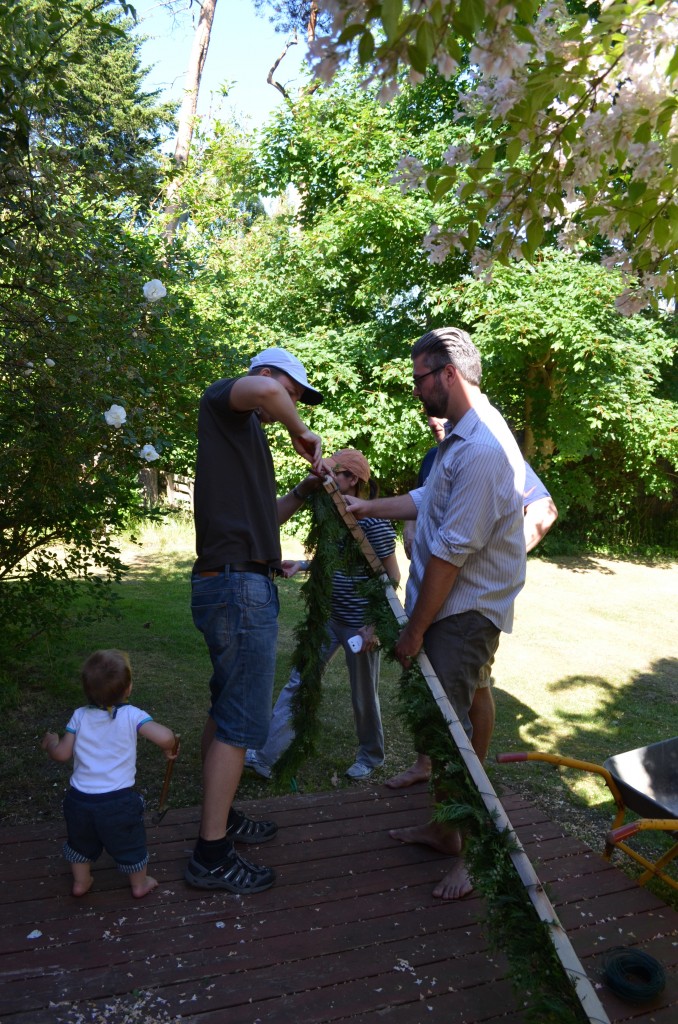 LL cool C was very swagger rollin in his ride with his shades on.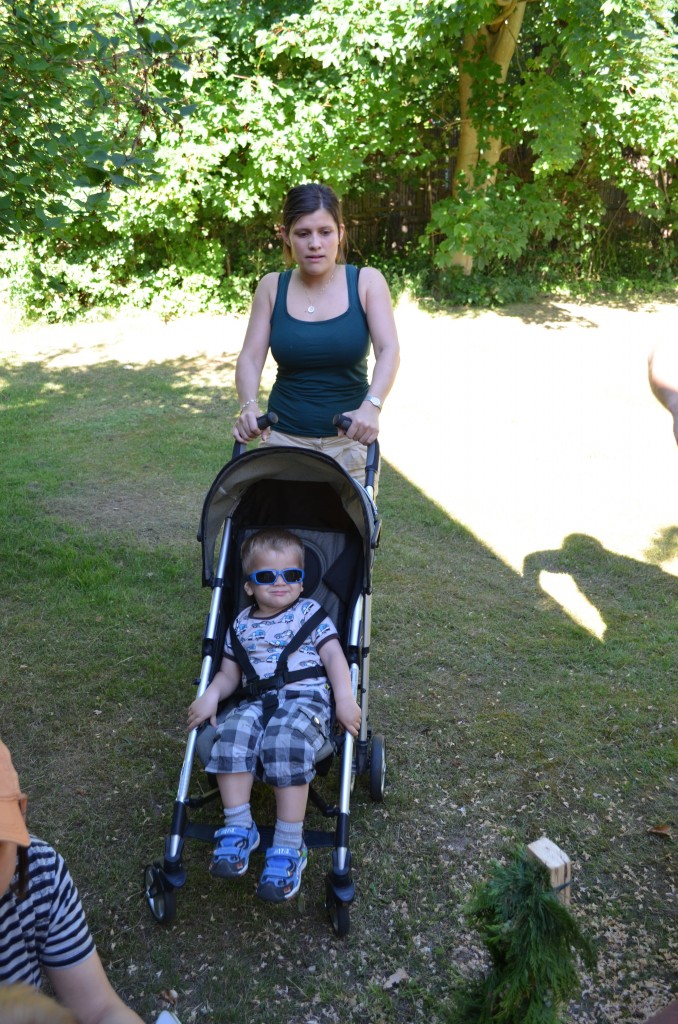 Viggo and Christian were quite the handymen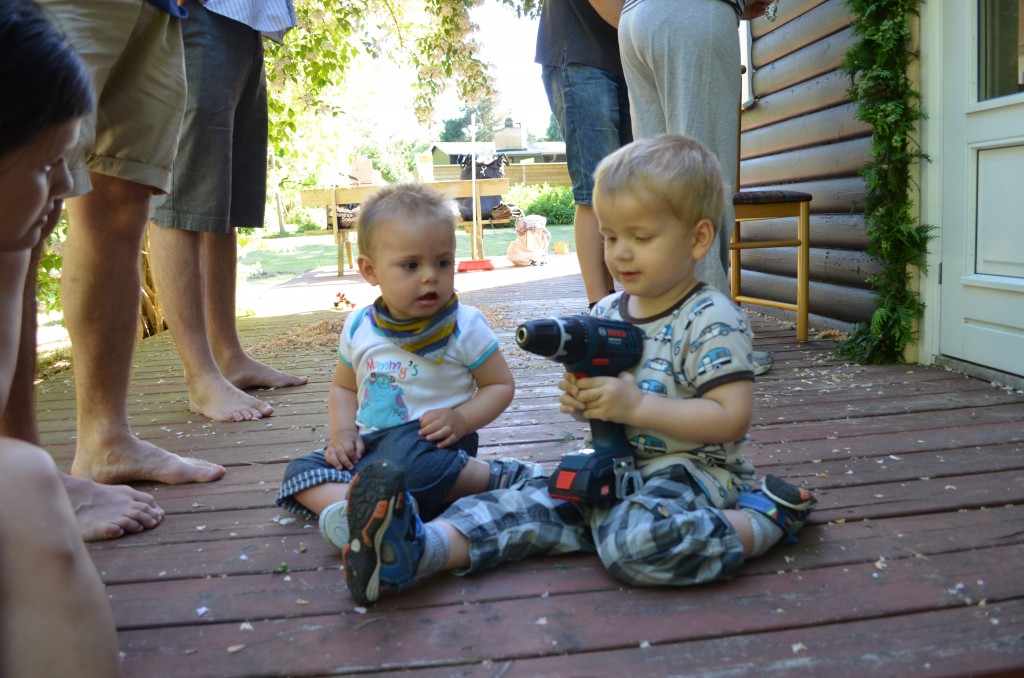 Christian did not want Viggo to touch his stuff, and did not thing that Mosterina's jokes were funny!
I painted the shield and when it got up, all we needed were a few embellishments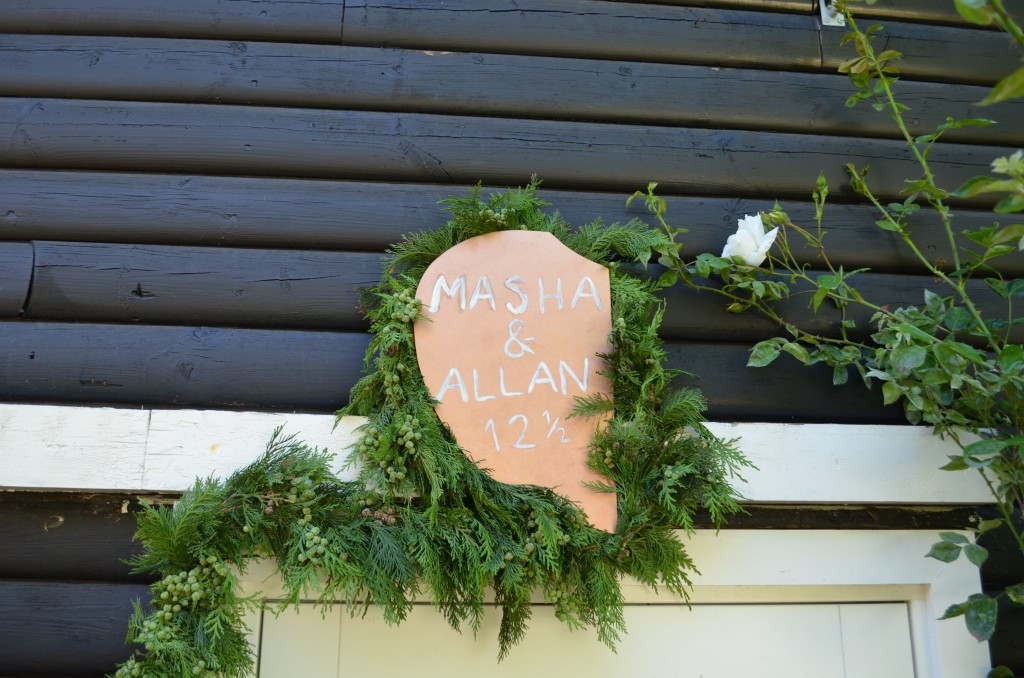 The spray painted hearts came up and Susanne and Martin had brought some lovely roses and peonies that were arranged in the greenery along with some flags.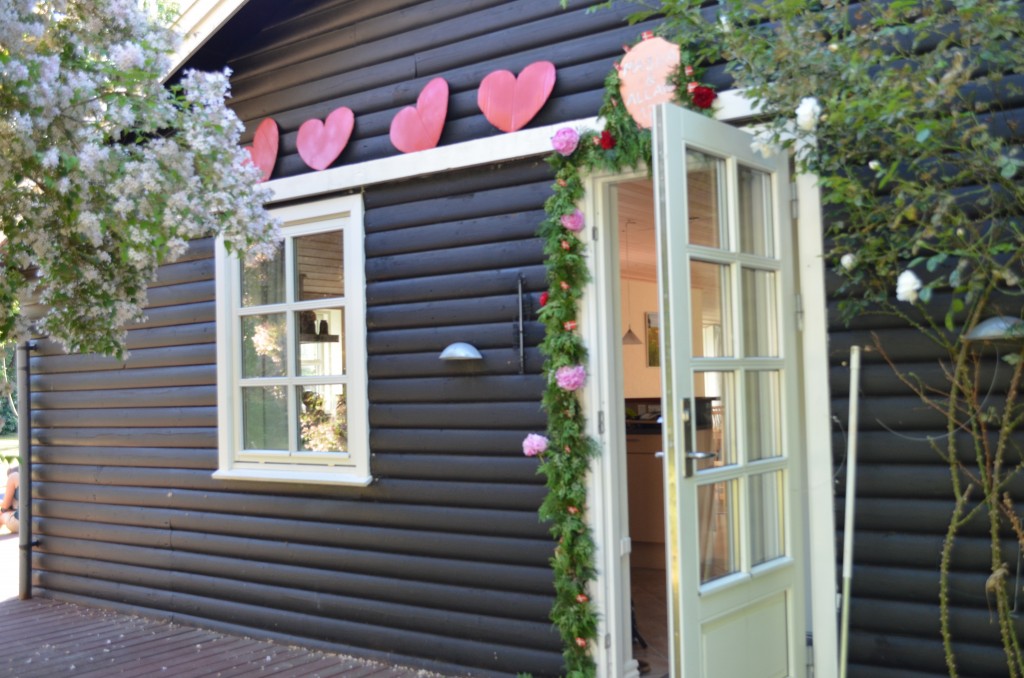 The arch ended up looking quite awesome!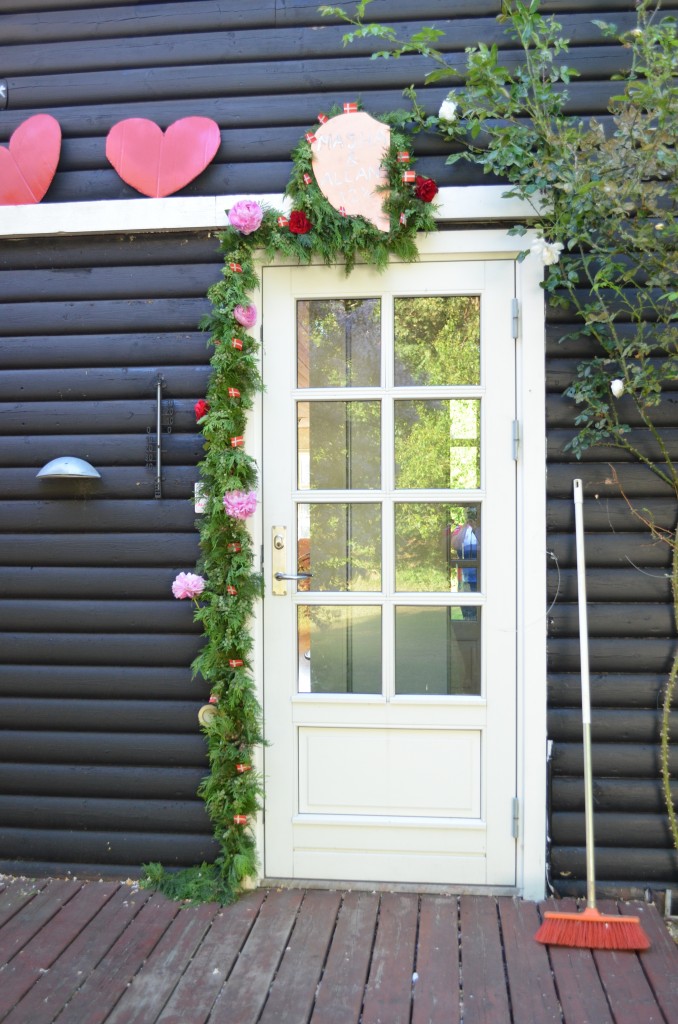 Now all there was left to do was to entertain the kids (or the kids entertained us?) and wait for the happy couple.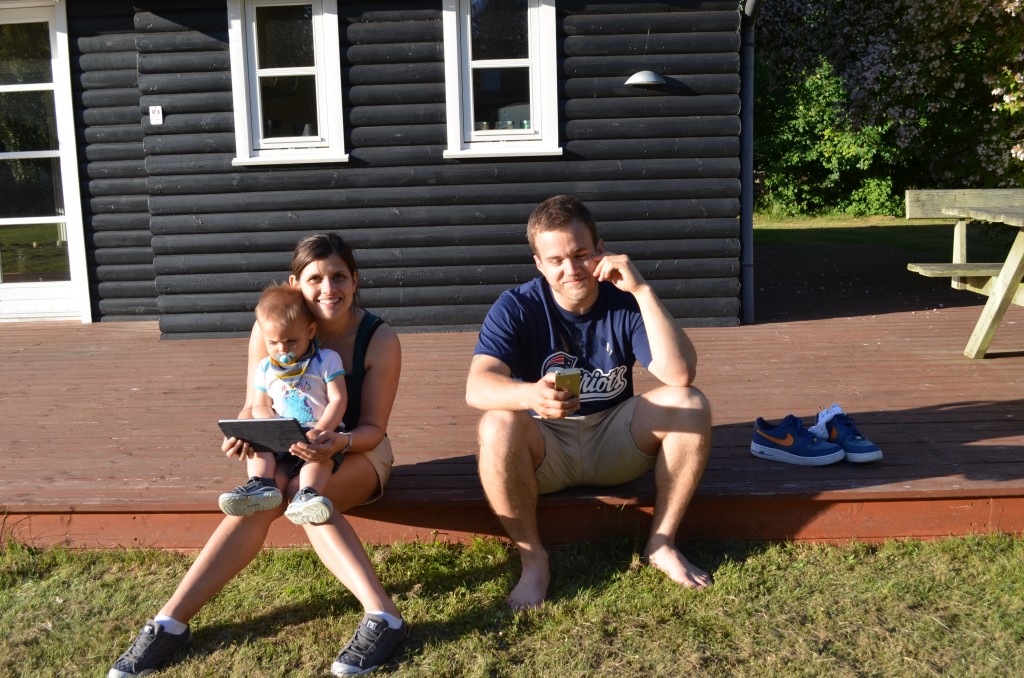 Christian and Viggo loved rolling around with each other (as long as Viggo the Destroyer wasn't stealing Christian's stuff)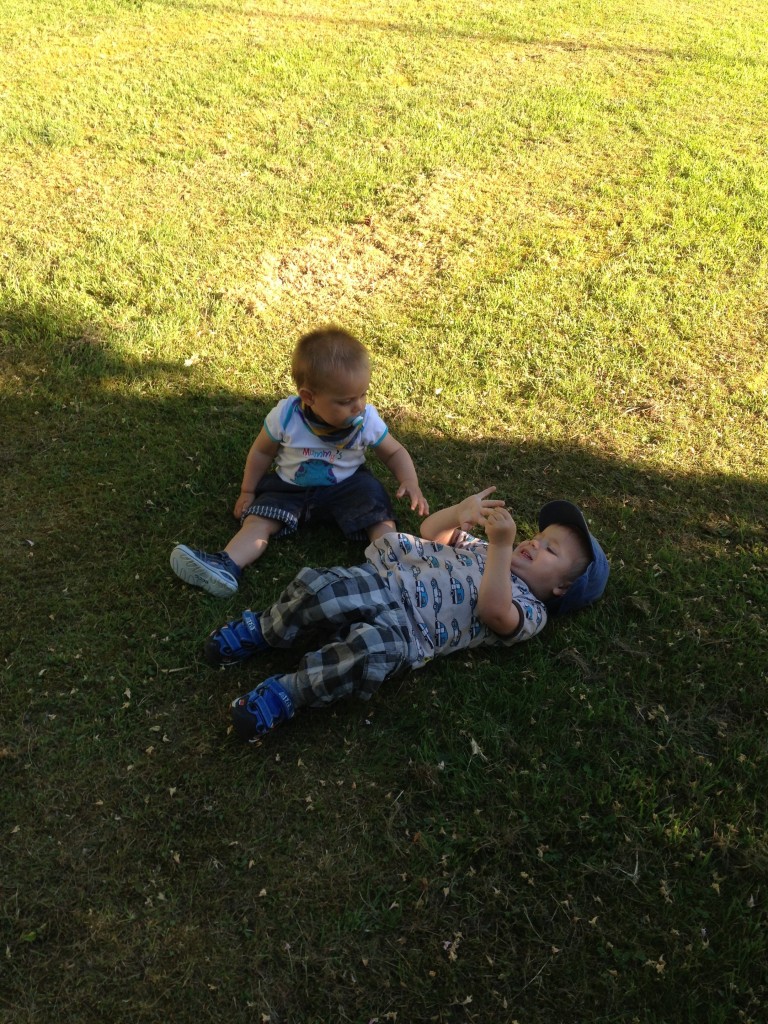 Christian liked hugging Viggo – and Viggo thought it was great too!! (But the adults got a bit worried!)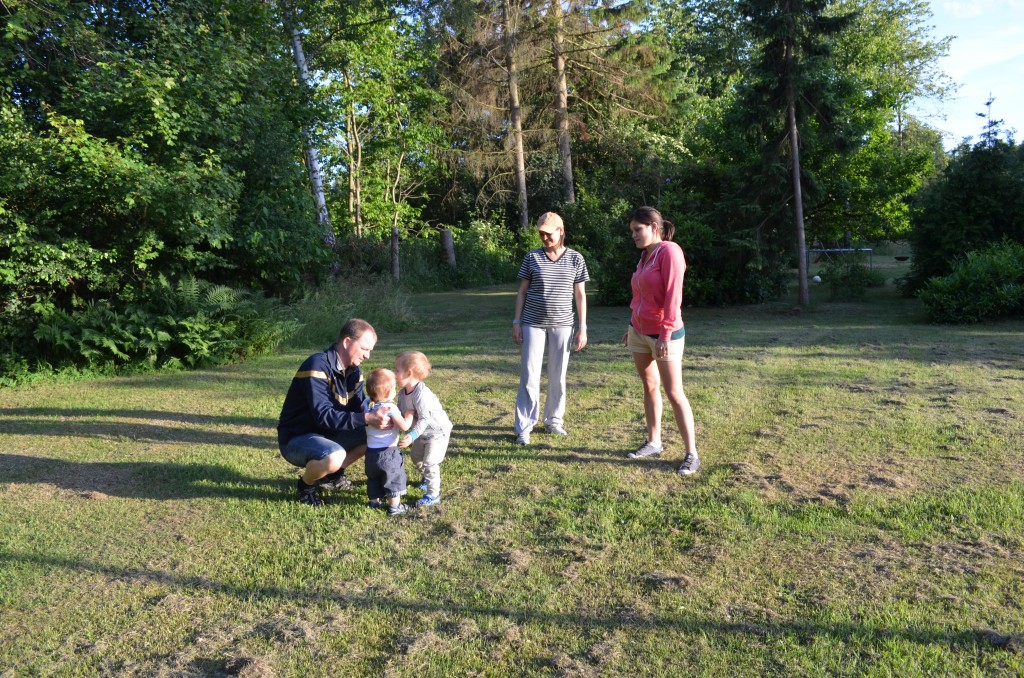 The kids loved Andreas – it's always nice with a new play mate 😉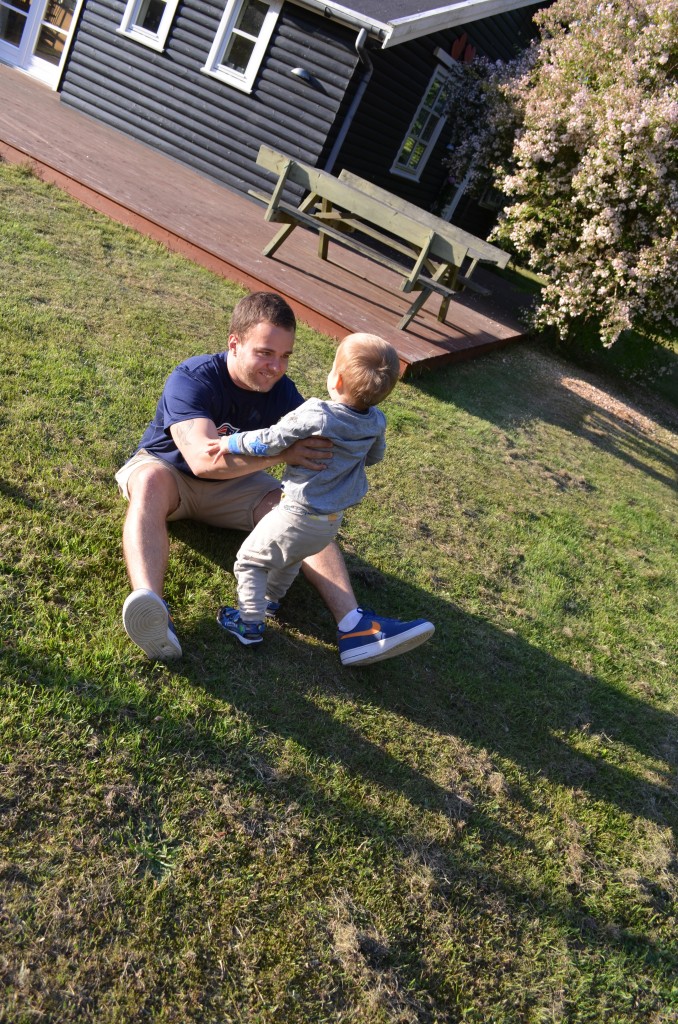 The aunties were happy to see their nephews and to have some time to play before far and Masha showed up.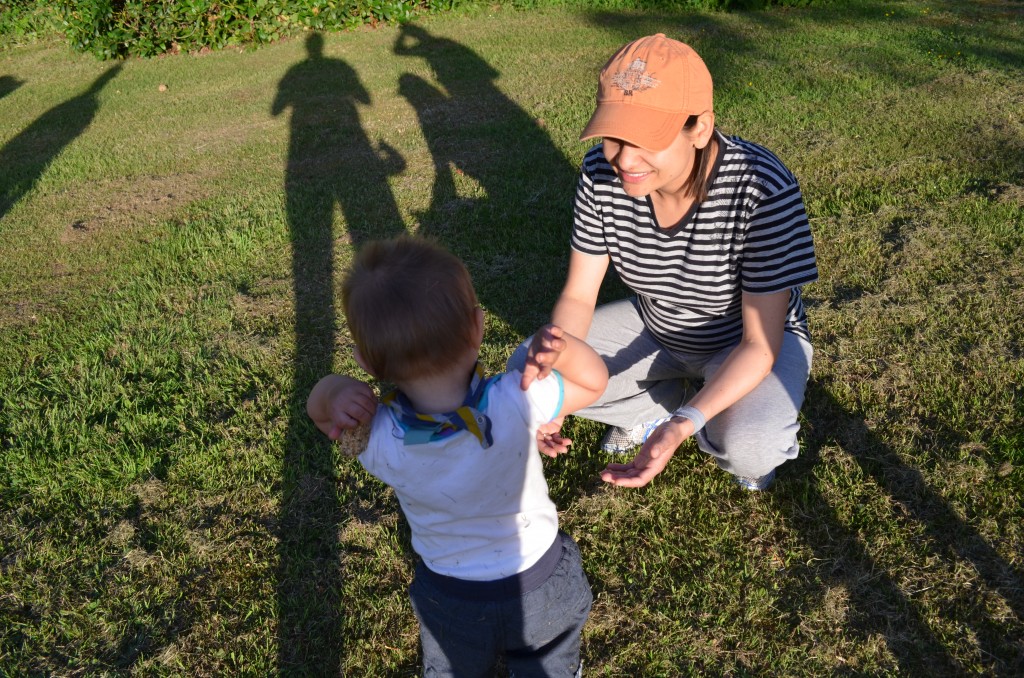 Viggo enjoyed rolling around in the grass.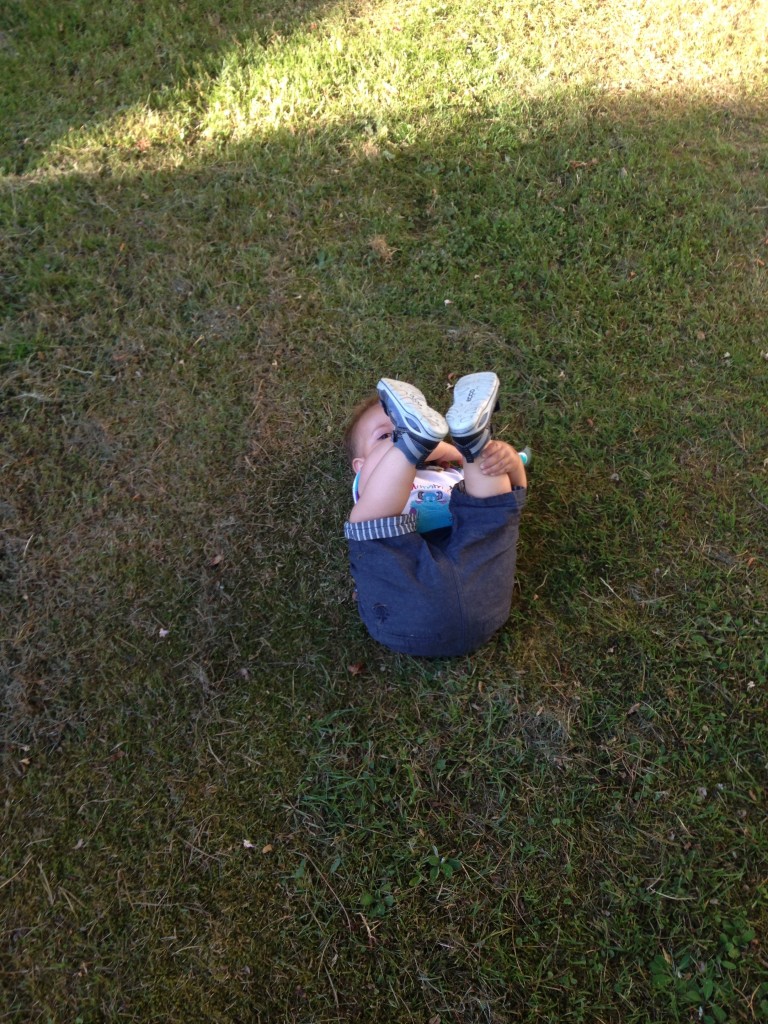 The youngest ones played together in the grass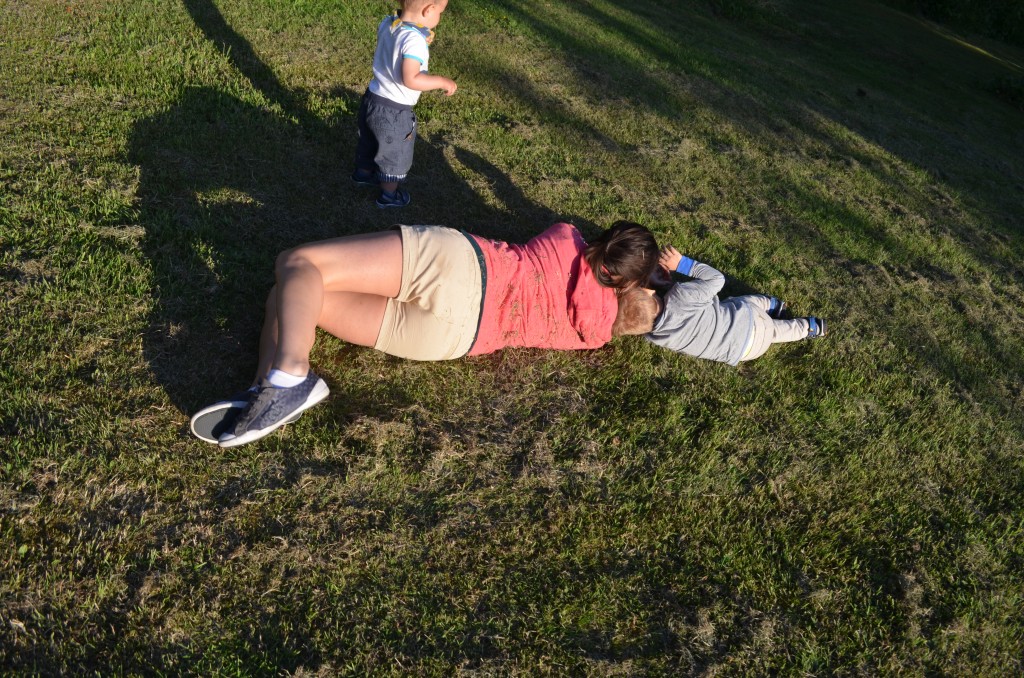 Christian thinks that daddy is the best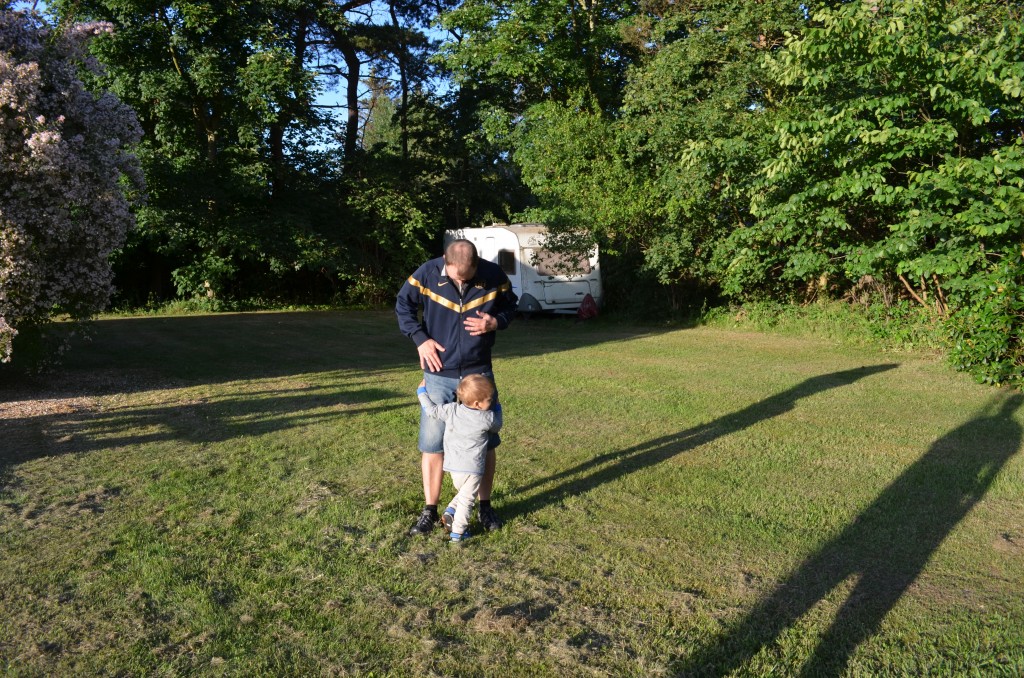 V and moster Stev hugging and playing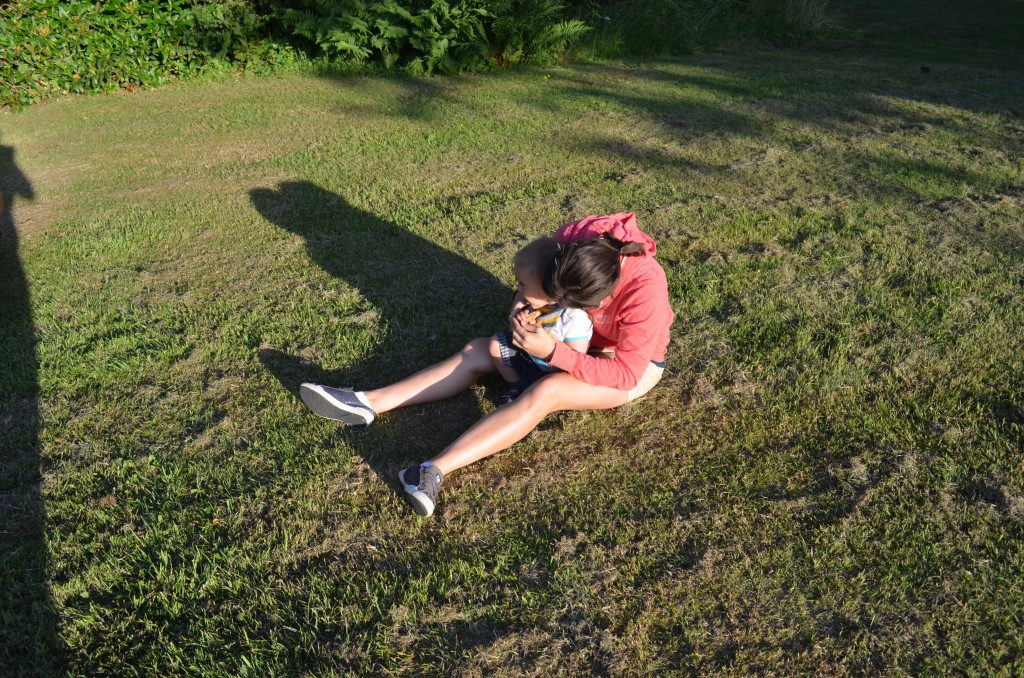 Christian's mummy is so much fun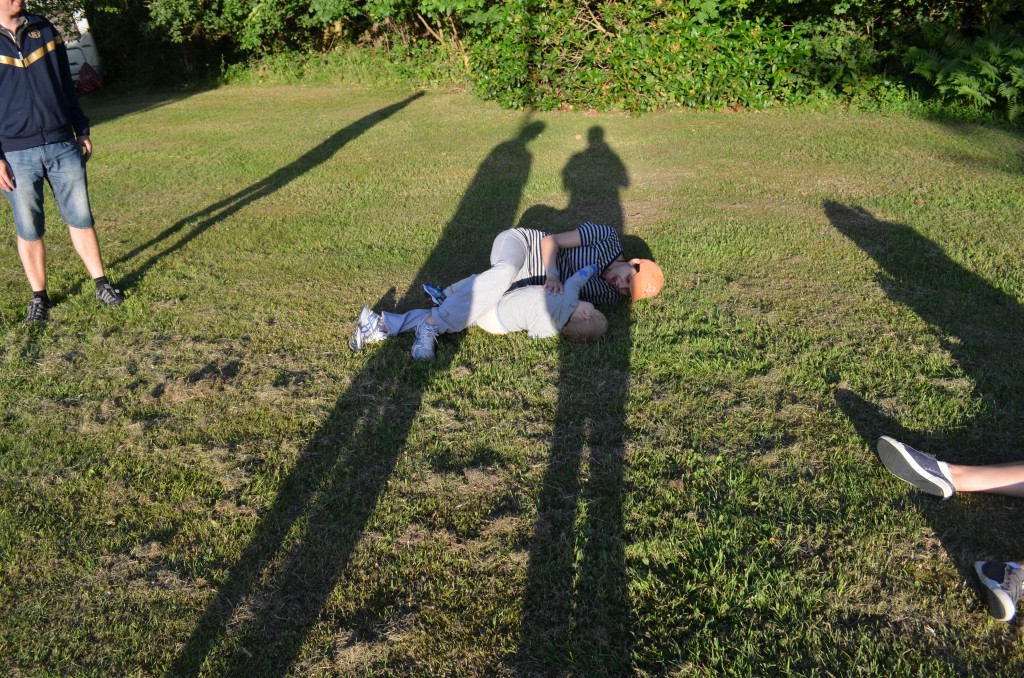 Finally far and Masha showed up and were surprised and happy to see the arch and the kids!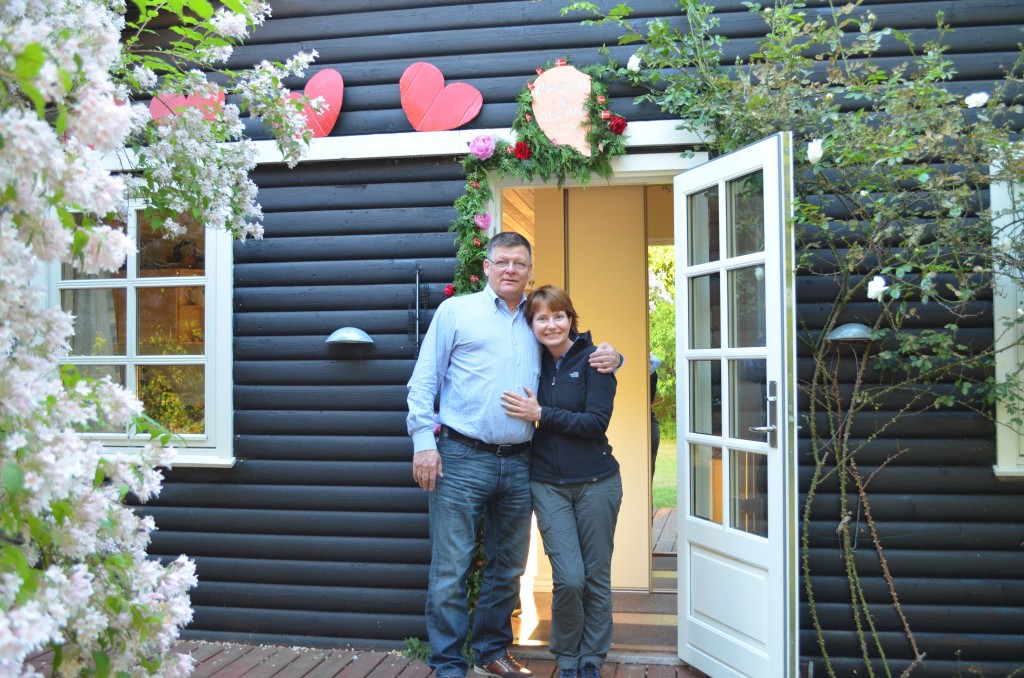 Far and Masha coming around the bend